Chalk Cliffs to Cascade Falls
Saint Elmo & Mount Princeton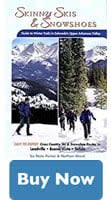 Published with permission from the guide book:
Skinny Skis and Snowshoes – Guide to Winter Trails in Colorado's Upper Arkansas Valley by Nate Porter and Nathan Ward.
This guidebook gives detailed information on 25 of the best backcountry ski and snowshoe routes in the Upper Arkansas Valley, with trails for every ability level. If you count all the options presented for each trail, the actual number of routes is closer to 60 without even counting the individual trails at the Nordic centers – that is a lot of skiing. If you're insatiable and need more, look at the sections titled: Other Areas to Explore. Be insatiable.
Chalk Cliffs to Cascade Falls is an old railroad grade hugs the north side of Chalk Creek Canyon, directly across from the imposing bulk of the Chalk Cliffs. It's a gentle route that climbs slowly through forests, along the base of cliffs with perfect views of the peaks on the other side of the valley. Even though the trail faces north and holds snow fairly well throughout the winter, expect some patchy areas. More importantly, this trail is closed to motorized traffic – one of the very few in the area. It's quiet and peaceful.
Trailhead Access: Drive 16 miles north of Salida and turn left (west) on CR 162. Drive 5.5 miles and turn left on CR 290. Cross the creek and stay to the right on 290. After 1.6 miles, park in the turnaround spot where they stop plowing the road. Get moving.
Location: Near Mount Princeton
Distance: 4.4 Miles – Out & Back
Travel Time: 1.5 – 2 Hours
Type of Trail: Railroad Bed
Aerobic Level: Easy
Technical Difficulty: Ski – Novice; Shoe – Novice
Avalanche Danger: Minimal
Elevation in Feet: Low Point 8,582; High Point 9,035; Climbs/Descents 600
Land Status: USFS
Maps: Trails Illustrated #130; USFS Mount Antero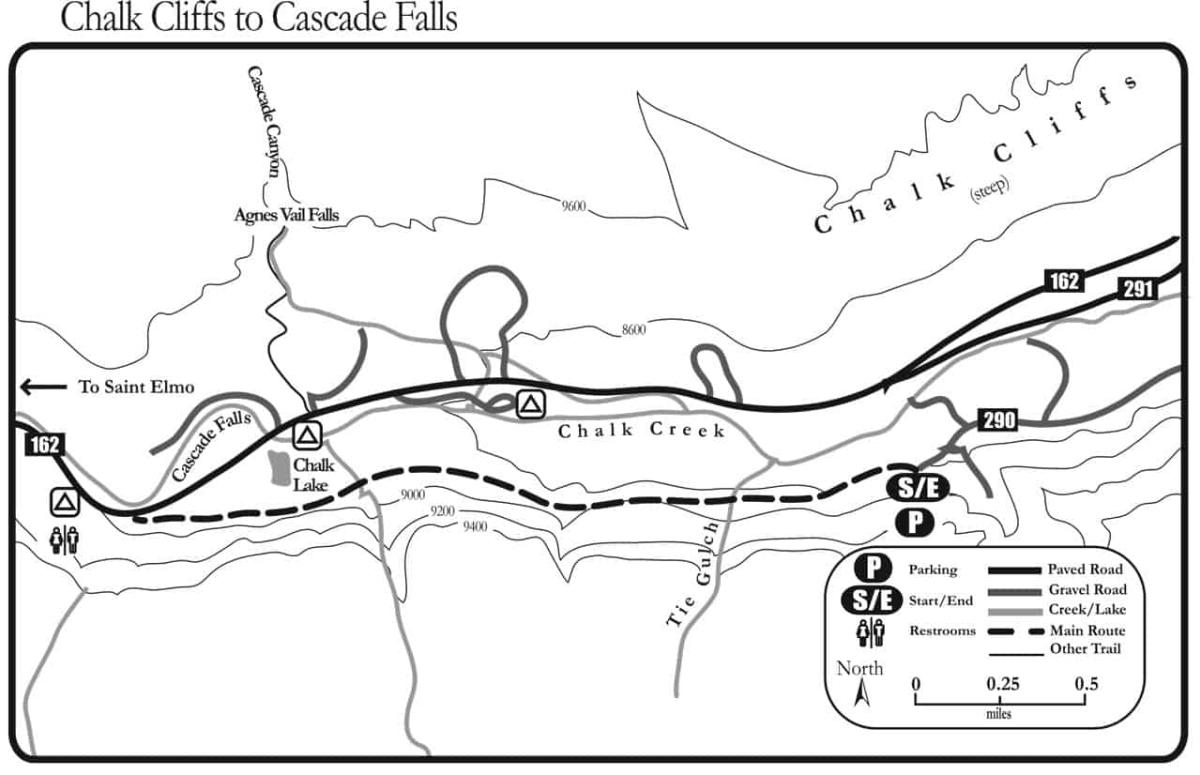 Chalk Cliffs to Cascade Falls Photo Gallery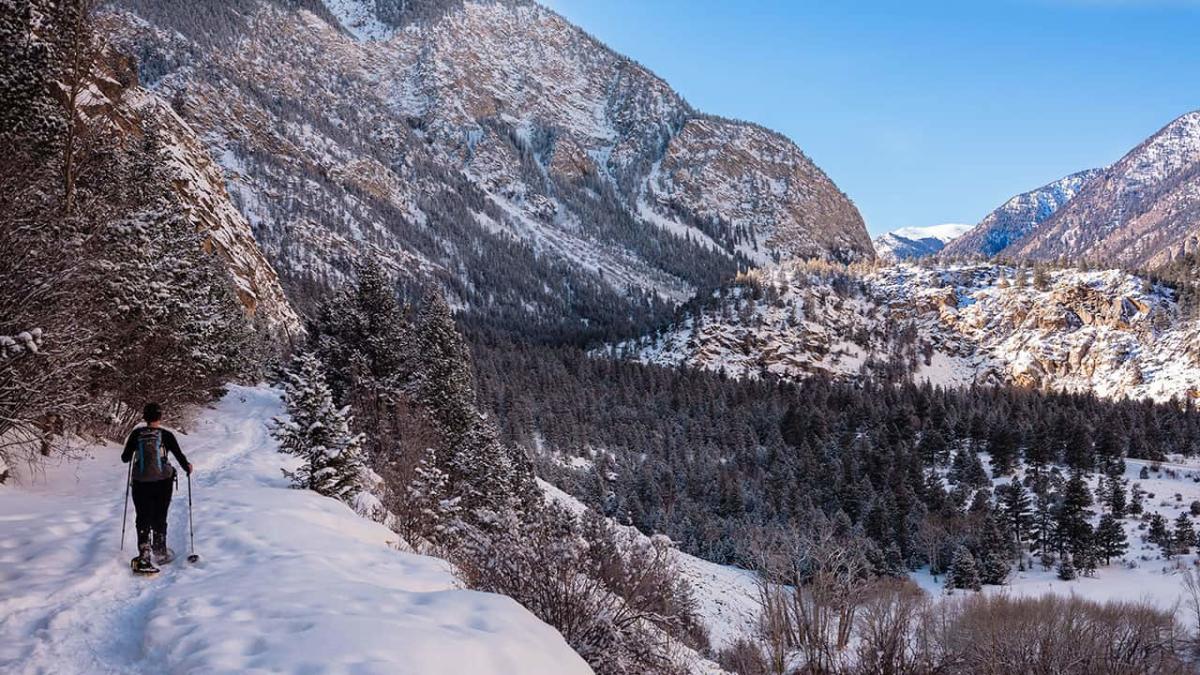 Chalk Cliffs to Cascade Falls Mileage Log
0.0 Travel uphill west (38° 42.67N, 106° 12.18W). After 40 yards or so, go around a gate and continue up the obvious railroad bed. There are no side trails to lead you off-route so enjoy the great view of the valley below. The big peak directly to your right (north) is Mount Princeton (14,197 ft.).
1.0 The uphill slope here is a little loose and CAN AVALANCHE- do NOT hang around here – cross one by one quickly.
After this, there has been rockfall across the old rail route, so you will need to pick your way carefully over the debris. Be aware that more rocks can fall.
2.2 Chalk Creek tumbles down Cascade Falls and roars even in winter – you'll hear it before you get there. Turn around at this gate directly above the road (38° 42.55N, 106° 14.48W) and follow the same route back.
Ski & Snowshoe With Care
Backcountry travel is a physically strenuous activity with many risks and dangers. Hazards, natural or manmade, whether noted in this book or not, can be encountered at any time, under any situation. As a backcountry traveler we assume you know your personal abilities, limitations and have a comprehensive background in avalanche safety.
This book represents nothing more than a guide to routes and is not meant to replace your common sense, your ability to navigate in the wilderness or your ability to travel in the backcountry safely.
The mileages, routes and waypoints listed in this text are only suggestions. There may be variances and changes, you may get lost. We recommend that everyone use a global positioning system and topographical map to navigate.
Most routes in this text are located on public land, but some trails pass through or adjacent to private land. Respect the landowner's rights and obey all signs regarding trail use.
Neither the authors, nor the publisher, nor anyone else mentioned in this book are responsible or liable in any way for any accident, injury or any action brought against anyone traveling any route listed in this book. All backcountry travelers and their companions assume responsibility for themselves. Explore at your own risk, and always tell somewhere where you are going and when you'll be back.