Buena Vista & Salida, Colorado
Aerial Parks & Zipline Tours
There are a three Zipline Tours and Aerial Parks in Buena Vista and Salida, Colorado. Flying through the air on a zipline at speeds up to 40+ miles per hour with a pulley harnessed to a steel cable is a pure adrenaline rush. No longer reserved for high profile Hollywood action heroes, zipline thrills are right here in Chaffee County.
Experience one of these state-of-the-art challenge courses located in the Arkansas River Valley. Created with technology and creative thrill elements, including broken bridges, wobbly logs and seven zip lines are found here. Physical and mental challenges for all ages and abilities.
Get your free visitor guide
Aerial Adventures at Altitude
Aerial Tram
Atop Monarch Pass, the Monarch Crest Scenic Tramway takes sightseers up to lofty heights along the crest of the Continental Divide. A string of six enclosed gondolas ascends to and docks at 12,012 feet above sea level. At the summit are views east to Pikes Peak and southwest to the San Juan Mountains. Roundtrip tram rides take only 15 minutes. Visitors can linger at the observatory deck, hike along a winding trail or pop into the gift shop.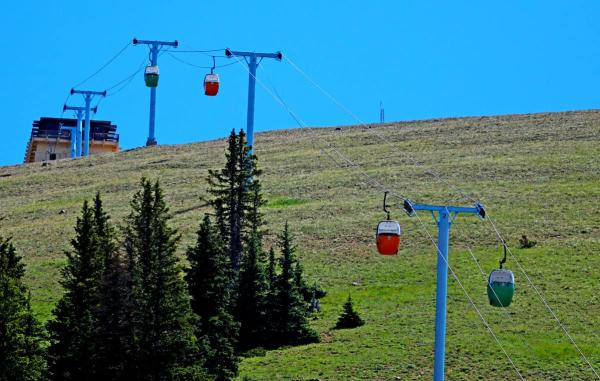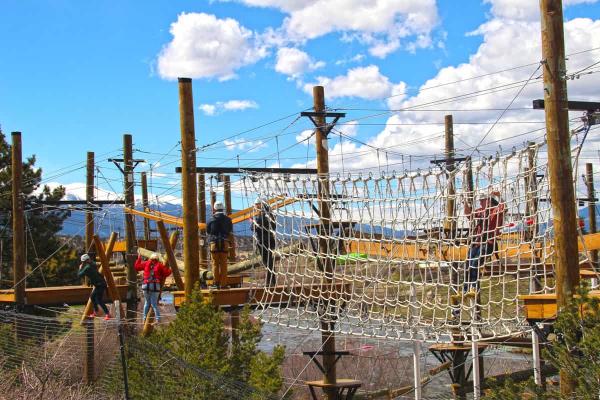 Aerial Adventure Parks
With a safety harness and secure line, aerial park adventures include courses ranging from easiest on up to black diamond tough. With 10 to 20 elements, courses include swinging bridges, catwalks, rolling logs, trapezes, ladders, a floating snowboard and even a "via ferrata" cliff-scaling experience.
Ziplines
Ziplines and aerial parks will thrill and challenge family members of all ages.
Whether sailing above a flowing river or across a rocky canyon, a zipline tour will make your Colorado vacation memorable.