Buena Vista & Salida, Colorado
Camping & RV Parks
What's the quintessential way to experience the heart of Colorado?
Going camping, of course.
Camping is the ultimate chance to get immersed in nature in one of the most beautiful areas in the state. Unplug from technology and reboot relationships with families and friends over card games played by lantern light or relaxing around the campfire and gazing at the stars. So many stars… It's a proven stress-reducer, as well as great exercise in the fresh air and messy-hair-don't-care. And it happens here. Year-round.
But camping means different things to different people. To some, it is primitive — hiking for hours into the backcountry to claim a remote spot. To others, it is a necessary basecamp in the middle of a long hike or rafting trip. Many choose to to pitch a tent in an organized campground. For some, we suspect it's just the best excuse to toast marshmallows over the campfire. Then there are the "glampers," who prefer the comforts of campers or RVs.
In the broad definition of camping, all these experiences are legit. And all can be found right here. Our numerous tent-campgrounds, RV parks and off-the-grid spots are all conveniently located near an incredible array of outdoors adventures, too. Enjoy hot springs, horseback riding, whitewater rafting, kayaking, fishing, rock climbing, mountain biking, hiking and much more.
Whatever your camping style may be, you'll be a happy camper in Buena Vista & Salida, Colorado.
Get your free visitor guide
Camping
Plan Ahead and Prepare
Chaffee County is home to several campgrounds, but sites fill up quickly! Plan ahead and prepare for your adventure by reserving your campsite online. If you cannot make a reservation, make sure you have alternative plans before packing up your car. To more easily score a campsite, try camping during the weekday or outside of the busy summer season. You will be rewarded with the much needed solitude.
Dispersed Camping
If campgrounds are not what you're looking for, you can try dispersed camping, which is camping outside of designated campgrounds. We have some basic rules to follow to ensure we protect our fragile mountain environment:
Travel and camp on durable surfaces.
Camp only in existing campsites on public lands that allow dispersed camping. Do not create your own campsite. Don't build a new fire ring, widen the existing area, or create a new parking spot.
Dispersed camping means no access to trash collection or toilets. Have a plan to pack it out, that includes human waste. Yes, pack out your poop! Disposable bags are available at your local gear shop.
Camp at least 200 feet from any water source. No camping at trailheads.
Pack it in, Pack it out
Most designated campgrounds do not have trash services, so that means you are taking everything you brought with you and packing it back out. Check around your campsite before you leave, even the smallest amount of trash can cause harm to local wildlife and diminish the next campers experience.
Can I Build a Campfire?
Great question. Before you venture out, determine what local fire restrictions are before you pack up the firewood. Dry conditions often lead to fire bans or restrictions. Pack your own wood, as our trees cannot keep up with the demand (they grow extremely slow in our climate). Use existing fire rings away from trees and shrubs. Never leave your campfire unattended — 85% of wildfires are caused by humans.

Current Fire Restrictions
Depending on where you will be camping, fire restrictions may vary.
Prevent wildfires and protect our great outdoors:
Keep campfires small and manageable.
Never let a fire burn unattended.
Properly maintain and watch campfires.
Do not build a fire at a site in hazardous, windy or dry conditions. Check to see if campfires are permitted.
Do not build a fire if the campground, area or event rules prohibit campfires. Check with the campground or forest representative.
Use an existing fire ring or fire pit. If there is not an existing fire pit, and pits are allowed, look for a site that is at least fifteen feet away from tent walls, shrubs, trees or other flammable objects. Also, beware of low-hanging branches overhead.
Supervise children and pets when they are near fire.
Never cut live trees or branches for fires.
Fire restrictions and bans are set by local jurisdictions and by individual forest agencies. Check with the local sheriff's office, fire department or the federal forest agency before lighting a campfire this summer.
If you think it isn't safe enough to light a campfire, choose to be safe and not start one.
Properly extinguish and dispose of cigarettes.
When putting out a fire, water it until you can handle the embers
 
Extinguish your campfire properly
Allow the wood to burn completely to ash, if possible.
Pour lots of water on the fire, drown all the embers, not just the red ones.
Pour until hissing sound stops.
Stir the campfire ashes and embers with a shovel.
Scrape the sticks and logs to remove any embers.
Stir and make sure everything is wet and they are cold to the touch.
If you do not have water, use dirt. Mix enough dirt or sand with the embers. Continue adding and stirring until all material is cool. Remember: Do not bury the fire as the fire will continue to smolder and could catch roots on fire that will eventually get to the surface and start a wildfire.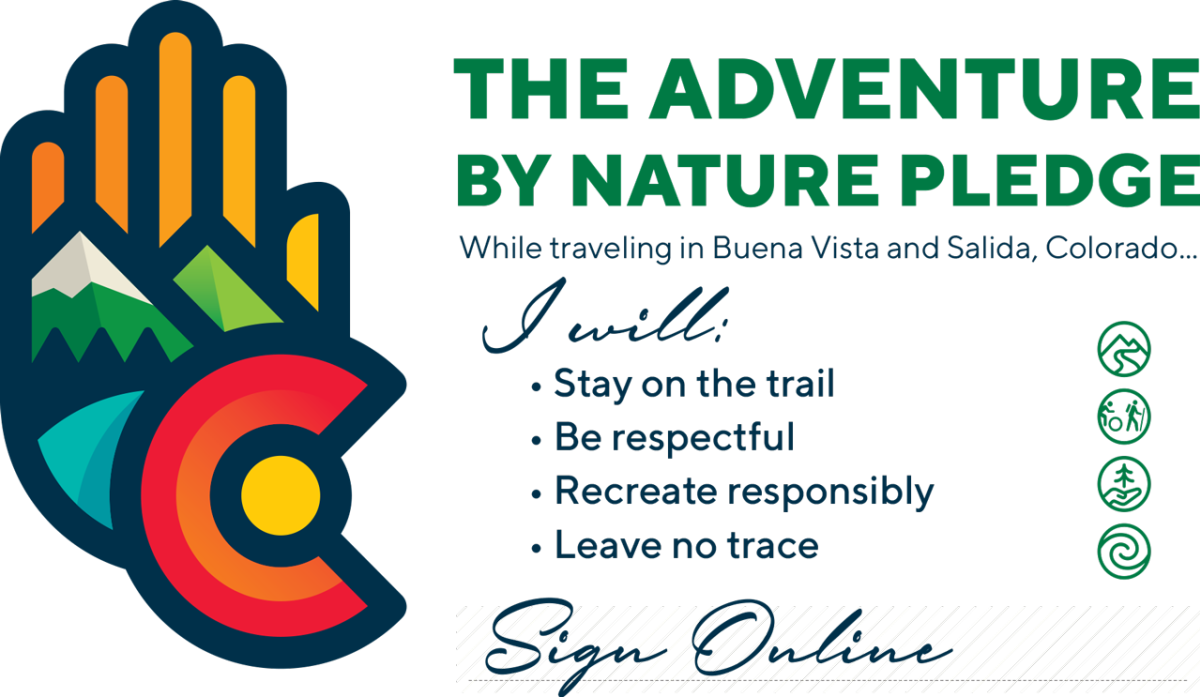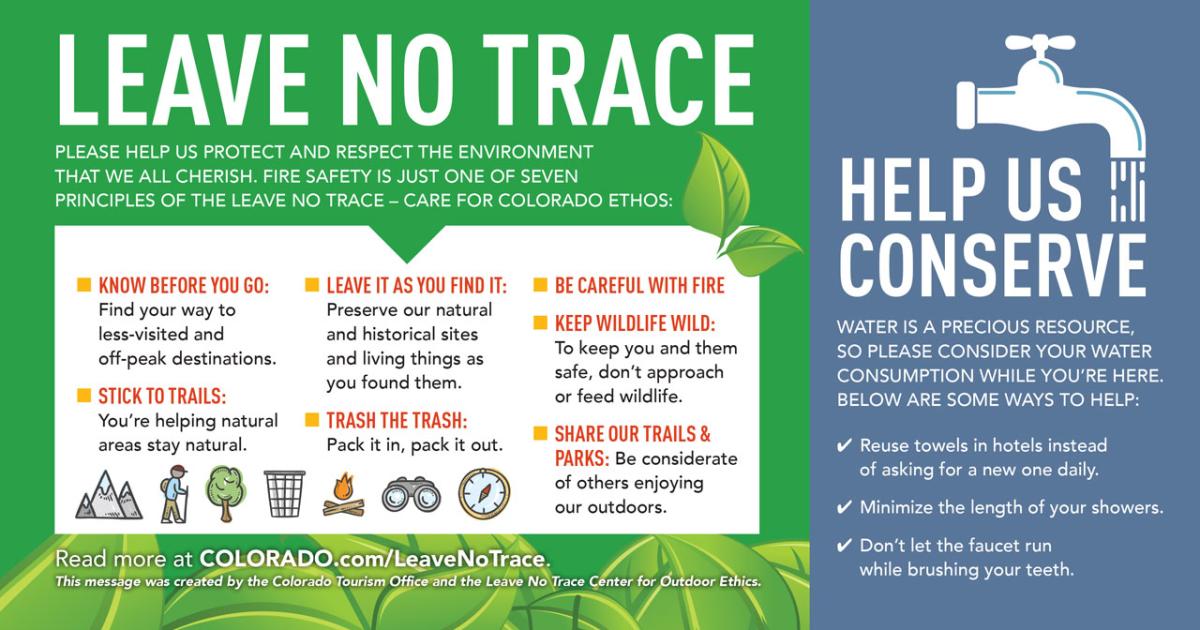 No hook-ups, no potable water, no problem. For campers who want to experience the backcountry but not lose sight of civilization altogether, the AHRA runs six campgrounds along the Arkansas River. These beautifully semi-remote campgrounds are open year-round. All sites have a tent pad, fire grill, and table and shared vault toilets, but campers must bring their own water.
Near Buena Vista, the riverside sites at the Railroad Bridge Campground (14 campsites), Ruby Mountain (22 campsites) and Hecla Junction (22 campsites) are popular areas for kayakers and rafters, as well as rock-climbers and hikers.
Near Salida, there is Salida East (21 sites), Rincon (8 spots), Vallie Bridge (16 sites) and Five Points (20 sites) along a more mellow river section. This area is ideal for fly-fishing or calmer boat floats. Reservations for these campgrounds can be made from three days to six months in advance. $18 per night per site.
Arkansas Headwaters Recreation Area Website
Arkansas Headwaters Recreation Area Visitor Center
307 W. Sackett Ave.
Salida, CO 81201
Phone: (719) 539-7289
E-mail: [email protected]
Because of its close proximity to Salida and Buena Vista, Fourmile can serve as a great base camp for exploring the entire area. Campers can stay for up to 14 days at primitive camp sites, as well as in several established campgrounds. Many spots have mountain views, others are secluded and woodsy, still others offer wide open vistas. Pitch a tent only in an existing site with a campfire ring and park on bare compacted areas. Keep in mind you're camping in the wild so bring your own drinking water, firewood and a portable toilet system. Packing out all your trash is a given. Beautiful drive-up sites for RVs are available too, on a first-come, first served basis.
Because wildlife is abundant but water is scarce, campers need to stay away from streams and other water sources. This allows the elk, mule deer, and bighorn sheep to maintain their health. As always, wildlife should never be fed or disturbed.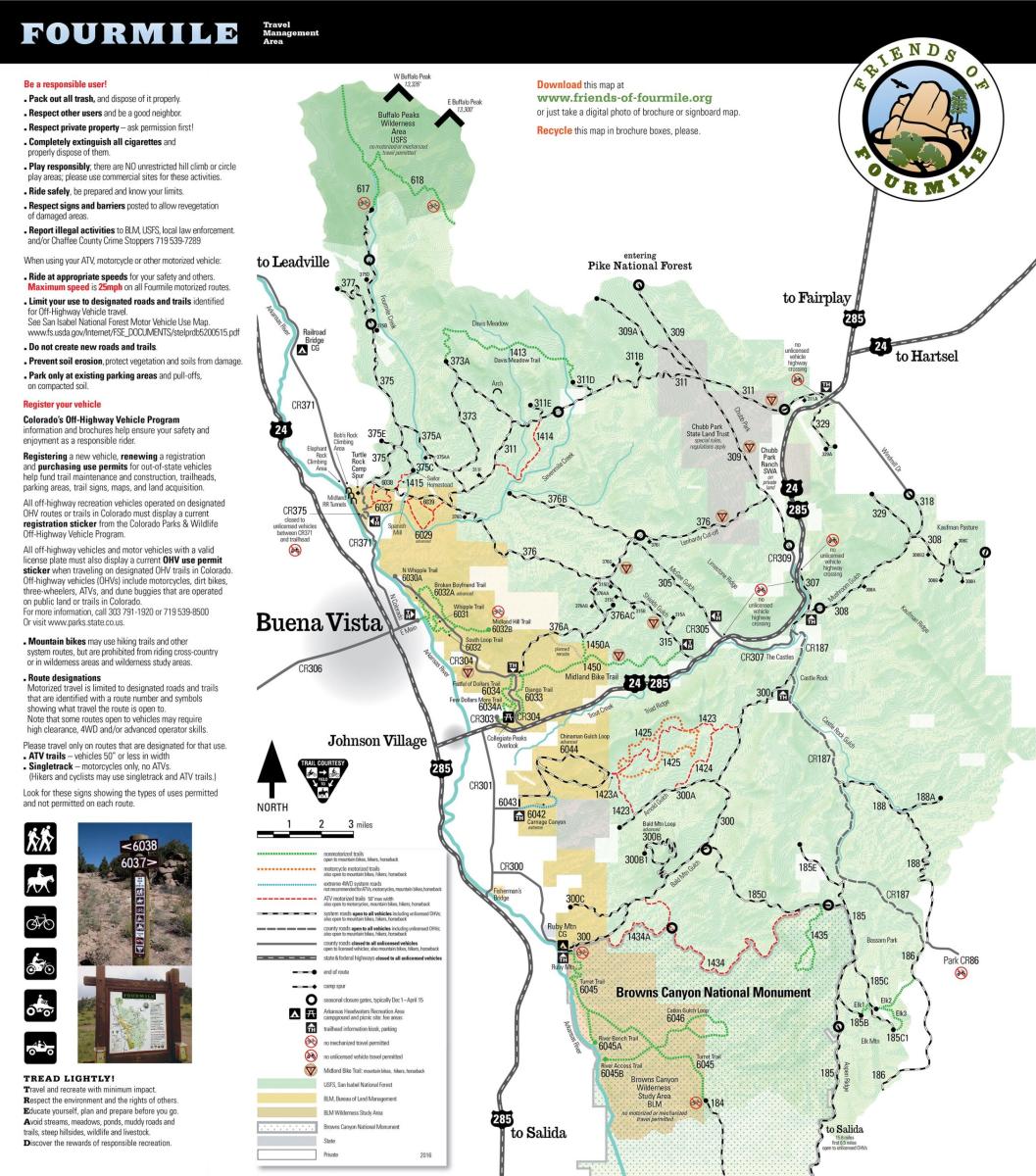 Year-Round Options
Vacationers on wheels can enjoy other year-round options. East of Salida on Hwy 50, there are 67 RV sites at Four Seasons RV Park. West of Salida and just seven miles from Monarch Mountain Ski Area find about 60 RV sites at Monarch Spur RV Park. North of Buena Vista, numerous RV and tent camping sites as well as camper rentals are available at Snowy Peaks RV Park.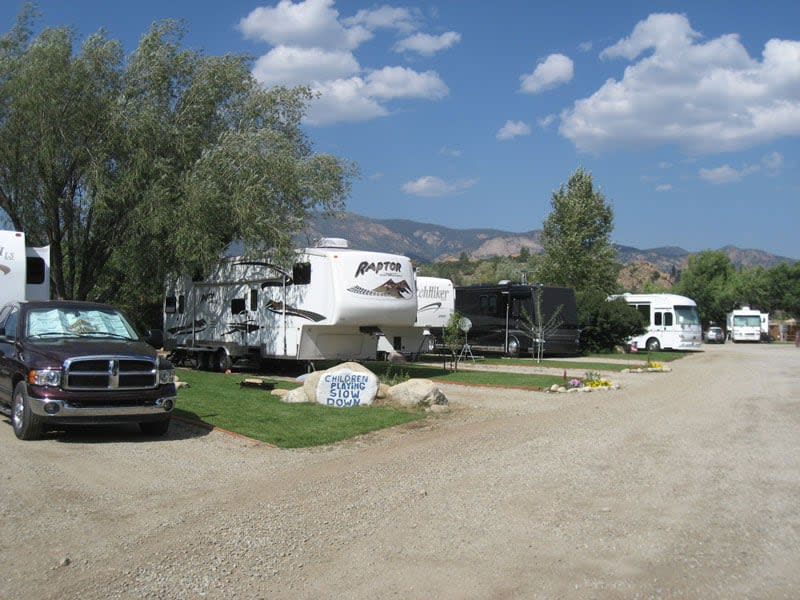 Seasonal Options
Summer camping options include several large group camp sites at River Runners at Browns Canyon, a whitewater rafting basecamp open May through early September. Cottonwood Hot Springs has five primitive tent sites (and a few RV sites) surrounded by a National forest and just steps away from the soaking pools.
Get hooked up at Valley RV Park by Buena Vista, open April through October with 55 RV sites. Heart of the Rockies Campground near Salida on Hwy 50 opens April 15 and has 65 RV sites as well as 65 tent sites and many amenities.
Chalk Creek Campground near Buena Vista opens March through January 1 and offers 57 RV sites and 22 tent sites. Buena Vista KOA Kampground has 61 RV and 30 tent sites available April through October. Arrowhead Campground and cabins has beautiful facilities and is located north of Buena Vista.
With so many options, we're confident you'll find the ultimate camping experience right here.