Take the Pledge & Receive a Free Discovery Pass
SAVE $100's AT LOCAL BUSINESSES
Fishing In Buena Vista & Salida, Colorado
Fishing in the Upper Arkansas Valley is a superb blend of river and big country. With 102 miles of Gold Medal water, the longest contiguous stretch in Colorado, the Arkansas flows through a diverse landscape. Mild winter days in the 40s and 50s make angling on the Arkansas River a year-round experience. Whether it's late fall or mid-winter, anglers head to the Arkansas knowing that the sun will warm the water and trout will actively begin feeding.
In cold months from November to February, early afternoons are the best time to fish with trout often rising to the surface to feed on midges beneath warm cliff faces. In deeper waters, midge larvae or pupae get good results.
In spring, the Arkansas distinguishes itself. Starting in mid-February, hungry trout help themselves to a variety of insect protein that lasts all the way to spring runoff, when melting snow from Sawatch, Sangre de Cristo and Mosquito mountains swell the river.
In summer months, outfitters recommend stoneflies in early morning or late in the day or streamer patterns. Labor Day to Veterans Day, the Arkansas offers some of its best, most pleasant fishing on clear, warm fall days with mayfly or midge pupae patterns.
Visitor Fishing Photos Buena Vista & Salida, Colorado
Care for Colorado – Are You Colo-Ready?

Arkansas River
Brown and rainbow trout are the main quarry of anglers on the Arkansas. The river cuts through hay meadows, granite boulder gardens, tilted sedimentary layers and high desert canyons flowing along a diverse, Gold Medal-designated corridor.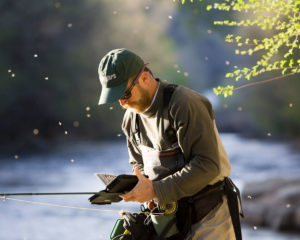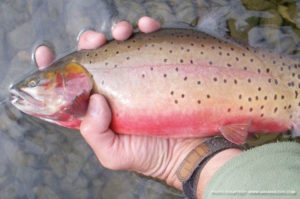 Creeks & Streams
The Sawatch, Mosquito and Sang re de Cristo ranges create a vast watershed which drains into area streams and beaver ponds. Cottonwood, Chalk, Browns, Silver and North Fork are among the creeks and streams anglers enjoy fishing.

High Lakes
Hundreds of high lakes are accessible by hike, passenger cars or off-road vehicles. Among the hike-to routes are Grass and Waterdog lakes. Car-accessible destinations include O'Haver and Cottonwood lakes. Off­roaders climb high above St. Elmo to Pomeroy and Upper Pomeroy lakes.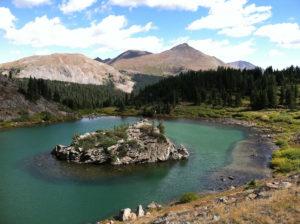 Take the Pledge & Receive a Free Discovery Pass
SAVE $100's AT LOCAL BUSINESSES
Fishing Buena Vista & Salida, Colorado
Chaffee County Visitors Bureau