Hiking & Backpacking
Buena Vista & Salida, Colorado
Hiking & Backpacking
Buena Vista & Salida, Colorado
Hiking & Backpacking
Buena Vista & Salida, Colorado
Hiking & Backpacking
Buena Vista & Salida, Colorado
Hiking & Backpacking
Buena Vista & Salida, Colorado
Hiking & Backpacking
Buena Vista & Salida, Colorado
Hiking & Backpacking
Buena Vista & Salida, Colorado
Hiking & Backpacking
Buena Vista & Salida, Colorado
Agritourism
In Buena Vista & Salida, Colorado
What is agritourism? Simply, it's anything related to farms, food or heritage. In Chaffee County, that includes visiting an original ranching homestead or century-old orchard where you can pitch in with the chores. It might be savoring spicy elk sausage or enjoying wine tasting at a winery. Staying overnight at an alpaca ranch or attending a fiber arts festival to shop fine clothing made from their luxurious wool. Touring a goat dairy, taking a yogurt- or cheese-making class or hiring llamas to carry your camping or hunting gear.
Dine on locally sourced trout or grass-fed beef. Shop the farmers market Taste libations at local wineries, microbreweries and distilleries. Discover candles and honey spreads created by fourth-generation Colorado beekeepers. Indulge in aromatic lotions and soaps scented with lavender, sage and other herbs and oils. Take the kids to a pumpkin patch or fish hatchery Harvest produce for a farm-to-table nonprofit.
FARMERS MARKETS
Buena Vista & Salida, Colorado Farmers Markets Open June 2nd Through October 14th, 2017
 | Friday, 3:00 to 7:00 PM | South Main Town Square Buena Vista, Colorado |
| Saturday, 8:00 AM to 12:30 PM | Alpine Park Salida, Colorado |
Water is an important part of life in the Upper Arkansas River Valley. Outdoor sports enthusiasts know nothing beats the pure mountain snow that falls here, and river rafters and kayakers worldwide come to this valley to challenge the exceptional whitewater rapids.
When it comes to locally crafted beer; wine and spirits, water again is the main attraction. It is the clean, odorless foundation that local breweries, wineries and distilleries count on to let their specialty and seasonal flavors shine through. For many, life revolves around water and the outdoors. Many sports enthusiasts split their time playing hard and also working hard at local beer, spirit and wine-making enterprises.
Craft beer and outdoor adventure naturally go together. And when it's time to relax, there is also plenty of award-winning, locally crafted wine and distilled whiskey, bourbon and gin to enjoy. The creators love sharing their unique processes and ingredients during tours and tastings. When you come to the mountains, remember to follow the water for adventure … and great taste.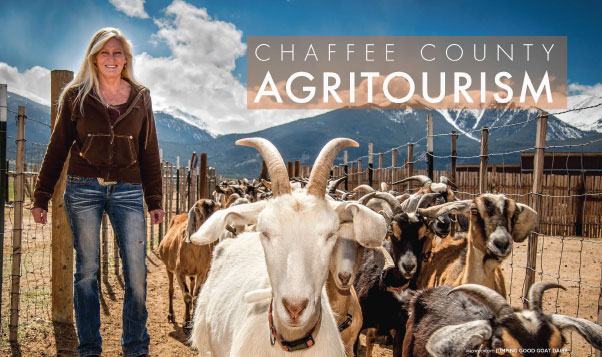 WOOD'S HIGH MOUNTAIN DISTILLERY
719.207.4315 WoodsDistillery.com 144 W I st St, Salida
Known for their unique take on malt and rye whiskeys as well as exceptional gins and liqueurs, Wood's tasting room offers fresh cocktails featuring ingredients almost completely made in-house. Visit our downtown tasting room and watch as we hand craft the spirits in your cocktail with superior water from the Sawatch range.
MOONLIGHT
PIZZA&
BREWPUB
719.539.4277
MoonlightPizza.biz
242 F St, Salida
A relaxed setting for lunch, dinner, or just drinks. 9 house brews on tap ranging from classic European styles to spicy/fruity experimental beers. Offering pizza, hot sandwiches, salads and appetizers, all made with fresh ingredients. Large patio open seasonally. In the heart of downtown Salida on F n' 3rd St.
SOUL CRAFT BREWING
719.539.5428
HubbubBrewing.com
248 W Hwy 50, Salida
With 16 craft beers on tap. a spacious tasting room, outdoor beer garden and an onsite food container, Hubbub Brewing has you covered. Known as Salida's hometown brewery, Hubbub is the place to socialize and make new friends. Bring your friends, family or the lonely neighbor next door and join the rumpus.
ELEVATION
BEER COMPANY
719.539.5258
ElevationBeerCo.com
I 15 Pahlone Pkwy,
Poncha Springs
We are a craft brewery located in Poncha Springs. We brew beers for the craft beer and outdoor enthusiast alike. From approachable light ales and lagers, to adventurous ban-el aged beers, with up to 16 beers on tap, we have something for beer dnnkers of all tastes We're dog- and kid-friendly.
VINO SALIDA WINE CELLARS
719.539.5428 VinoSalida.com 10495 CR 120 Poncha Springs
We offer lovingly crafted wine and mead that reflect the local spirit of community and fun. 20+ varieties including Chardonnay, Riesling, Zinfandel, Merlot. Syrah and more. We provide
wine tasting and tours, wine bar, charcuterie plates, live music, non-alcoholic beverages, patio games. private parties. special events, membership discounts and more .
MOUNTAIN SPIRIT WINERY
719.539.1175
MountainSpiritWinery.com
15750 County Road 220
Salida
Tour our family owned and operated winery at the historic homestead a short drive from Salida and Poncha Springs, and pair your favorite selections with amazing food at our Salida restaurant. Wine tastings are available at both the winery and the tasting room ad1acent to the restaurant.
EDDYLINE BREWERY
719.966.6018 EddylineBrewing.com I 02 Linderman Ave, Buena Vista
Since 2009, Eddyline Brewery has been focused on creating easy drinking ales and lagers of the highest quality while representing Colorado's outdoor enthusiasts' Situated in Buena Vista along the Collegiate Peaks and Arkansas River, Eddyline offers micro-brews inspired by the beauty and wonder of the outdoors and exhilarating adventures surrounding us.
DEERHAMMER DISTILLING  COMPANY
719.395.9464
Deerhammer.com
321 E. Main St, Buena Vista, Colorado 81211
At Deerhammer, our distilling is steeped in whiskey tradition, but our methods are infused with curiosity and creativity. From our cornerstone single malt to our forthcoming bourbon, rye and limited run single barrel spirits, we're redefining the flavor – and future – of independent American whiskey.

Jumping Good Goat Farm
Jumpin' Good Goat Dairy was originally founded by Dawn Jump  in 2002. Her dream was to combine her love for goats and cheese-making while bringing sustainable food to her local community and the world at large.
Almost everyday of the year the public is invited to interact with the processes, people and animals on our farm while experiencing the origins of food via the on-site Jumpin' Good Country store as well as our educational milking and farm tours. The Jumpin' Good Country store is packed with locally produced products as well as our full variety of unique cheeses. We happily introduce our patrons to wonderful pairing and recipe ideas for our cheeses while sharing with them the educational aspects of farm life.
The Continental Divide separates the rivers and streams that flow eastward into the Atlantic Ocean from those that flow westward to the Pacific.
The portion of the Continental Divide in the United States is about 3,000 miles long – from Glacier National Park in Montana, south through the Rocky Mountains, to the Mexico border in southwest New Mexico.
The Sawatch Range segment in Chaffee County follows the flanks of Colorado's highest peaks, with nice stretches above timberline in portions of the Holy Cross, Mount Massive, and Collegiate Peaks wilderness areas.

American Discovery Trail
The Colorado Trail stretches 486 miles from Denver to Durango. Trail users experience six wilderness areas and eight mountain ranges topping out at 13,271 feet, just below Coney Summit at 13,334 feet. The average elevation is over 10,000 feet and it rises and falls dramatically. Users traveling from Denver to Durango climb 89,354 feet. The Chaffee County section is popular with day and overnight hikers alike.
80% Of Chaffee County Is Public Land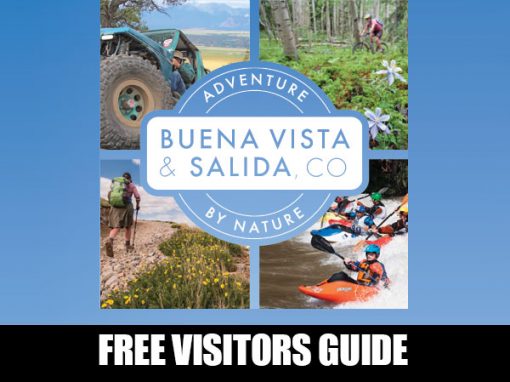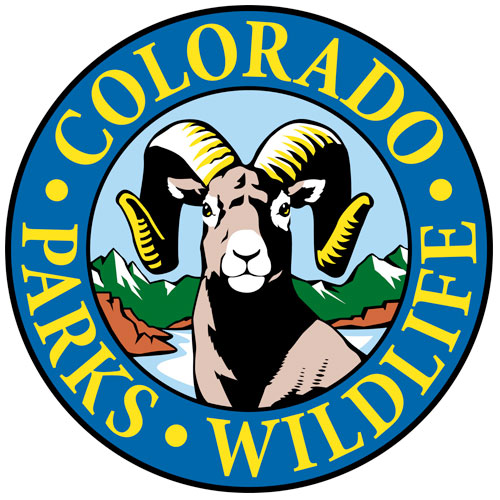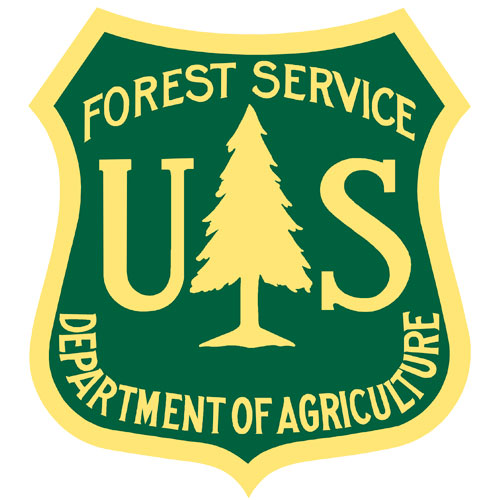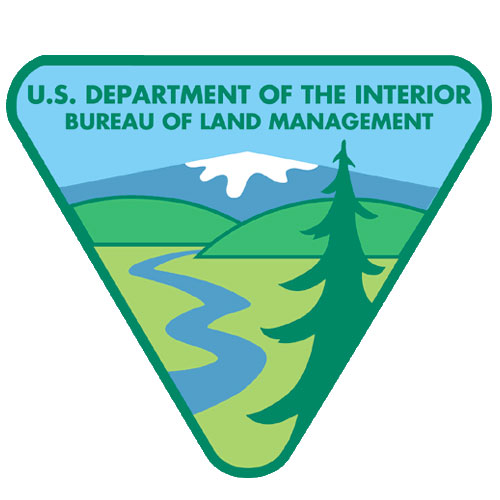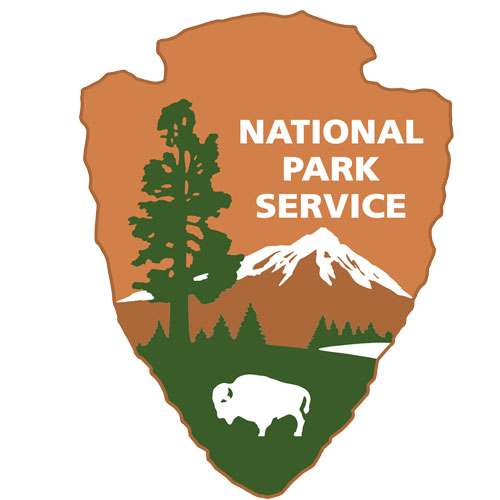 Hiking Buena Vista & Salida, Colorado
CHAFFEE COUNTY VISITORS BUREAU