Take the Pledge & Receive a Free Discovery Pass
SAVE $100's AT LOCAL BUSINESSES
Salida, Colorado from the top of S Mountain
Salida, Colorado looking North West
Welcome To Salida, Colorado
Colorado's Largest National Historic District & First Certified Creative District
Salida is located in the heart of the Rockies. The Sawatch Range, the Arkansas River and Monarch Mountain surround this hamlet of a town. Charming, friendly, artistic and historic — there's plenty to keep visitors busy throughout the year in this mountain community.
Salida is the county seat of Chaffee County and its largest city, with a population of approximately 5,300. The city is the service, supply, and tourism center for the Upper Arkansas Valley. Salida Colorado is a REAL Colorado mountain town. Beautifully nestled between the Sangre de Cristo and Sawatch Mountain ranges, this central Colorado Historic downtown at 7,000 feet elevation boasts a liveliness driven by artistic minds and outdoor enthusiasts.
Salida was founded in 1880 on the banks of the Arkansas River.
With more than 100 turn-of-the-century buildings in downtown, it's the largest National Historic District in Colorado.
This lively downtown was also designated Colorado's first Certified Creative District with dozens of artist-owned studios, galleries, restau-rants, unique shops, breweries, and distilleries.
Salida's whitewater park is a multi-faceted gathering place, featuring a quarter-mile long course with an upper and lower hole. Take a stroll along the river walk and watch kayakers, stand up paddle boarders, and rafters play in the river. During late summer, rent a tube and do laps down the river.
The City of Salida owns and operates the largest indoor hot springs in the country. This natural hot spring water has been pumped from eight miles away to these pools since 1937.
There is a giant 'S' on Tenderfoot Hill overlooking Salida. Every year, on the Friday after Thanksgiving, this landmark turns into Christmas Mountain by creating a 750 foot Christmas Tree made of 4,500 brightly-colored bulbs.
Visitor Photos Salida, Colorado
Why Visit Salida, Colorado

People here wear smiles, the sun shines almost all the time, and you can bike, raft, hike, fish, climb, chill, whenever you want, any time of year. The townspeople are diverse so you don't get just mountain bikers, skiers and kayakers, you also experience Colorado ranchers and old miners, artists and farmers, so just about everyone fits into this Colorado lifestyle.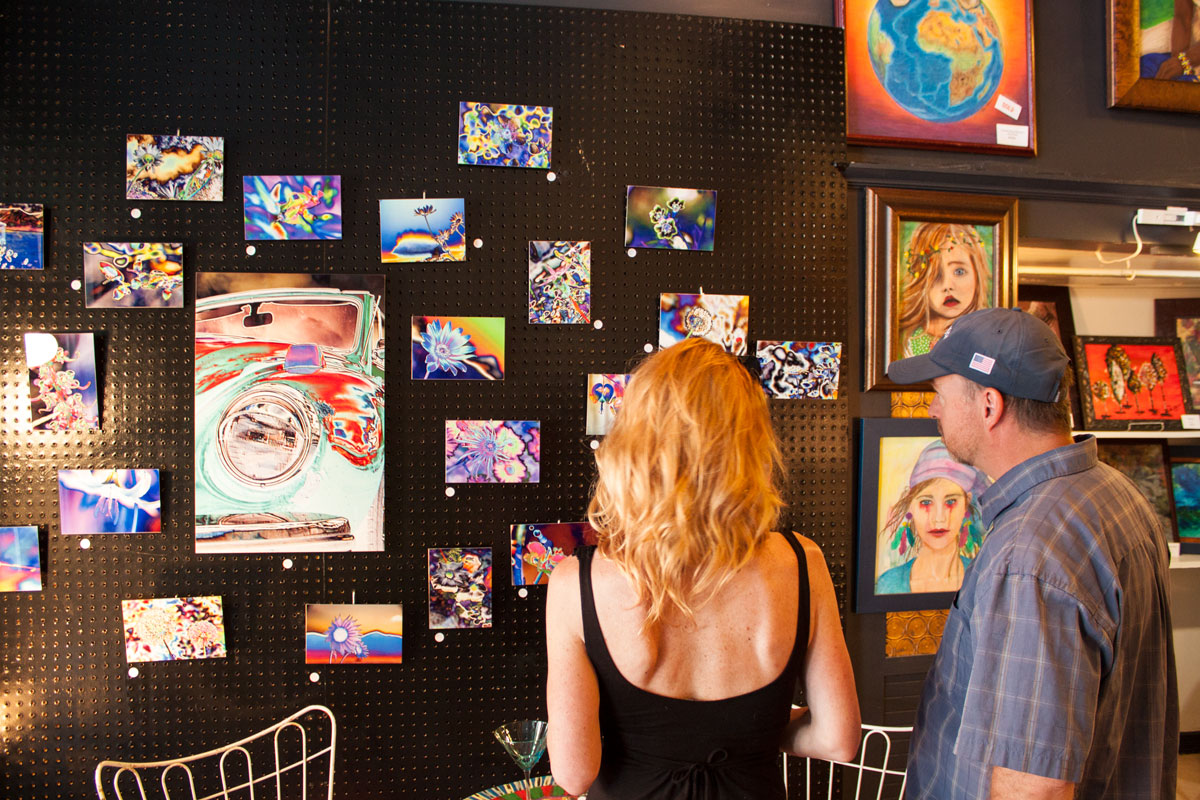 Salida Hot Springs
The possibilities are endless. Whether you want to experience some of the Colorado outdoors, or simply relax and enjoy the surrounding scenery at one of the three natural geothermic Hot Springs in the area, Salida Colorado truly has it all.
Bring your smiles and sense of adventure and you will fit into Salida Colorado just fine.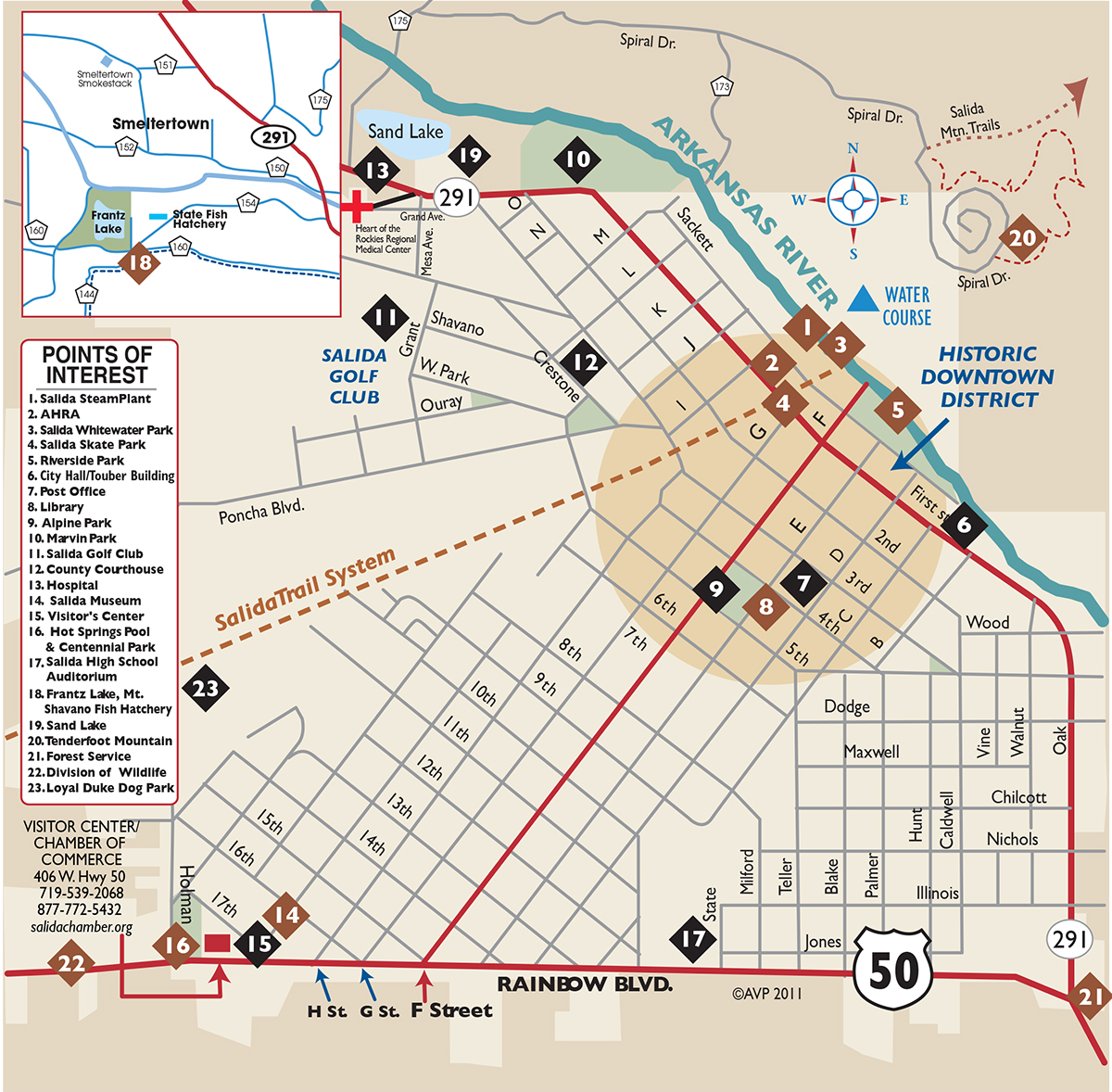 Businesses In Salida, Colorado
CHAFFEE COUNTY VISITORS BUREAU