Family Vacation
Five Day Family Itinerary
The secret to a B.V.E. (Best Vacation Ever) is memory-making adventures in a place of unparalleled beauty. This makes Chaffee County the ideal family get-away, where the potential for family-bonding is as high as the towering '14ers' and the good times flow like the rapids on the Arkansas River. Explore the historic small towns and the wild outdoors of this enchanting area – together! We've put together some plans so you don't miss a thing, no matter how long you stay and play.
Day One: Salida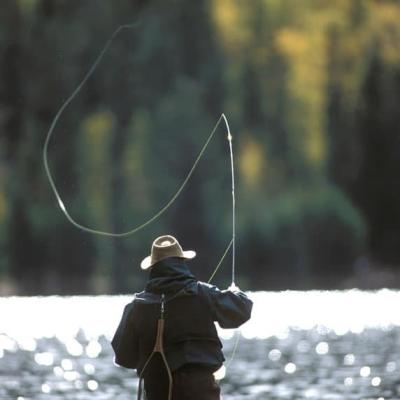 Eat breakfast at The Bounty, as diners have done for 75 years. To prepare for this outdoorsy day, try locally-made lip balm at the Beekeeper's Honey Boutique. Then, look out fish, here we come! The Gold Medal waters of the Arkansas River teem with trout. Find a fly-fishing guide through Ark Anglers and you'll catch-and-release your share. Also visit the Mt. Shavano Fish Hatchery and get maps and advice at the Arkansas Headwaters Recreation Area, 307 W. Sackett.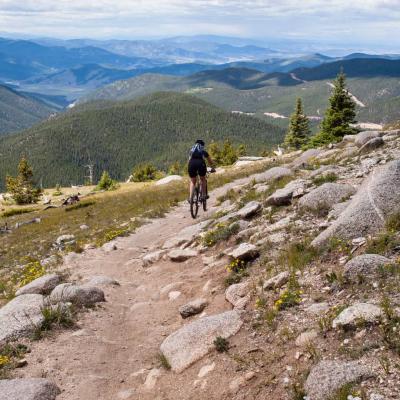 Swap fish tales over lunch at Moonlight Pizza and Brewpub then rent bikes at Subculture Cyclery and pedal the paved trail between Rodeo Road along CR120 to Poncha Springs or other numerous routes. Cool down with homemade gourmet ice cream at Here's the Scoop, 215 F. St.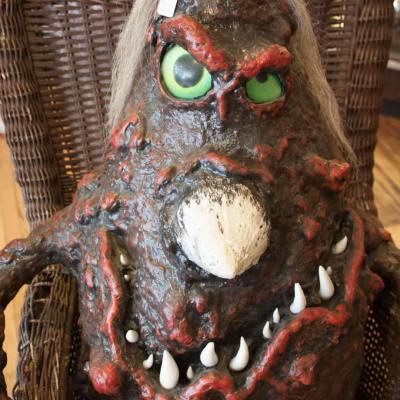 Then it's burgers for all at Wallbangers Sports Bar and Grill, an entertaining family-favorite spot. Afterwards, wander this wonderfully walkable town, discovering fun shops and eclectic spots like the Bungled Jungle, a crazy-creature must-see art gallery. Speaking of creatures, seen any wildlife yet? Deer, elk, bighorn sheep, moose, mountain goats and fox live here too. Keep looking!
Day Two: Monarch Pass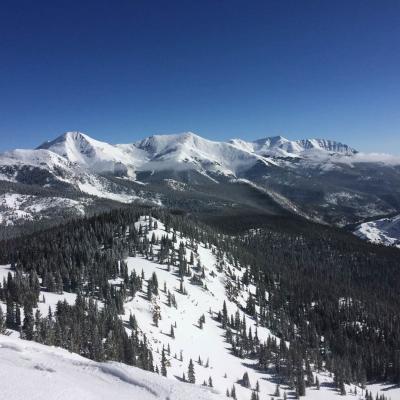 Fuel up with a breakfast burrito from Tony's Restaurant, 11228 W. US Hwy 50. Then travel Monarch Pass to Monarch Ski Resort. Even off-season, it's a gorgeous area to explore. Now continue even higher to 11,312 feet at the Monarch Pass Continental Divide for incredible top-of-the-world views. Grab a bite at the Monarch Crest restaurant then ascend even higher by riding the Monarch Scenic Tram.
On the way back down the pass, take a hike to Boss Lake. Find the trailhead across from the Monarch Lodge. The trail is fairly steep at times but this clear-blue mountain lake destination makes it all worthwhile.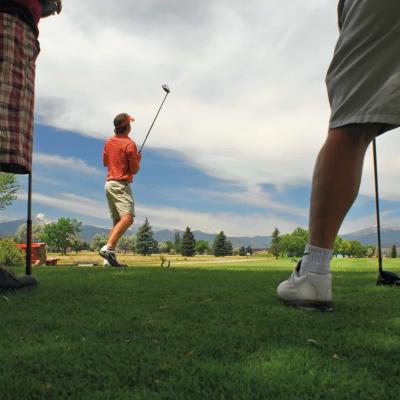 Tonight dine at Grimo's Italian Restaurant, 146 S. Main in Poncha Springs. Then play 18 tricky glow-in-the-dark holes at Rocky Mountain Mini Golf, behind the Bounty Restaurant in Salida.
Day Three: Salida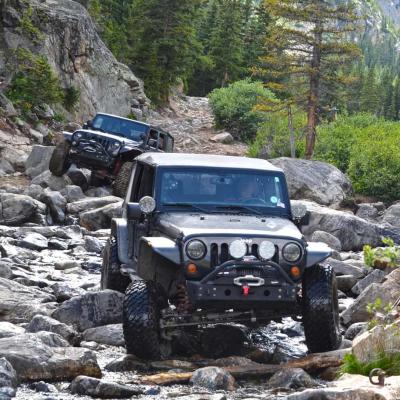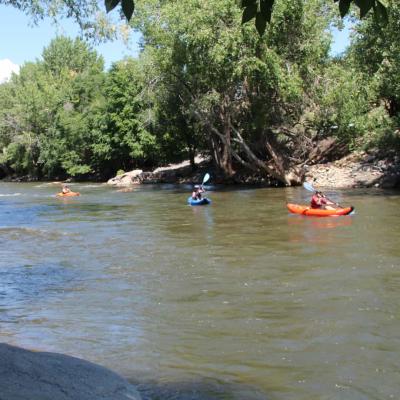 Regroup over lunch at Mo Burrito. This afternoon have some rowdy river fun by renting kayaks or "duckies," (inflatable kayaks) at Surf Salida. Need any gear? Check out Salida Mountain Sports.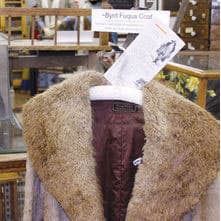 Later explore Salida's fascinating history at the Salida Museum. For dinner, enjoy 50 Burger. Get one of their famous milkshakes – you deserve it.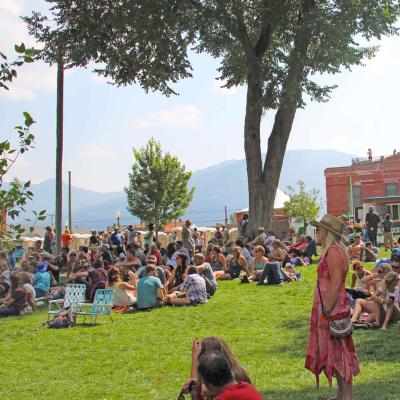 Tonight, do the River Walk, with a stop at the SteamPlant Event Center, an1880s electric utility restored as a performing arts center. Even if there are no events going on, relax on the patio and savor all this mountain splendor.
Day Four: Buena Vista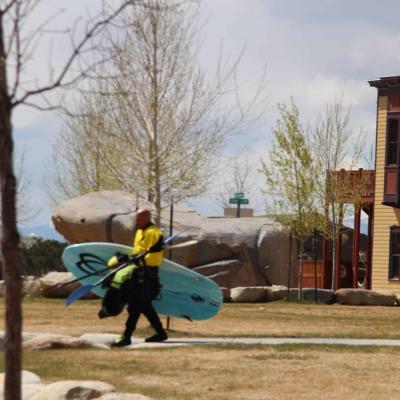 Start at The Midland Stop. Then get ready for a wet and wild day on the Arkansas River, the country's most popular whitewater river. Make reservations at one of many outfitters, like Acquired Tastes Rafting, or Dvorak Expeditions. Take the full day whitewater rafting trip for the ultimate experience – and a great lunch included too.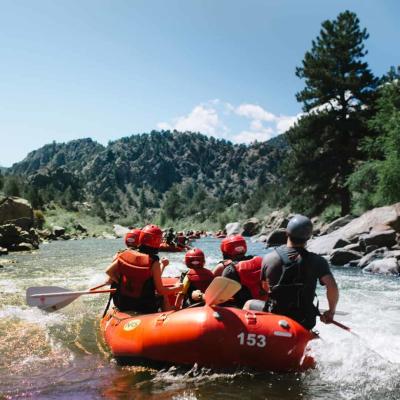 Back on dry land, have dinner at Pizza Works, 601 US Hwy 24N. Later, hang out in the Buena Vista River Park, where there's always something happening, from a festival to concerts to excellent people-watching. End the night with some stellar star-gazing.
Day Five: Out and About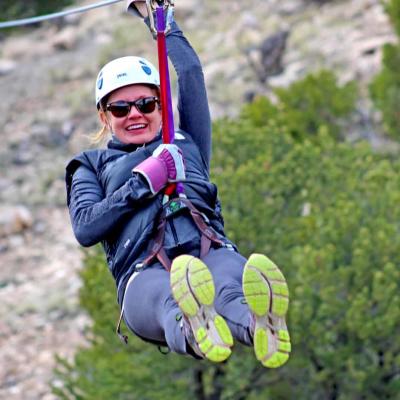 Greet daybreak at the Rooster Crow Café, 527 US Hwy 24 in Buena Vista. Then it's on to another physically-challenging, soul-soaring adventure, at Browns Canyon Adventures Park. After navigating the ziplines and rope courses, you'll want a big lunch at Eddyline Restaurant and Brewery. Stick around the South Main area to explore cool, independently-owned stores like Made on Main and Sundance and Friends. Cool off at the Buena Vista Optimist Square Splash Park, corner of East Main and Railroad Streets.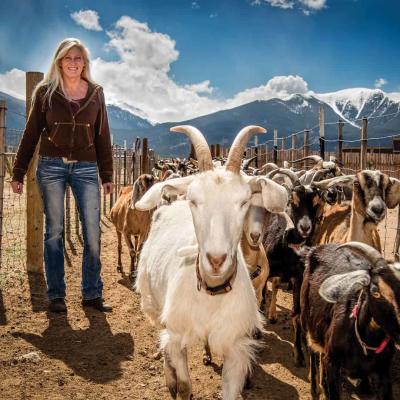 Now, be agrotourists by first exploring the historic Turner Farm and Apple Orchard then Jumping Good Goat Dairy, a working sustainable agriculture venue. Sorry, these adorable goats don't count as a wildlife sighting, though! Try local goat cheese, like the easily shareable Fresh Goat Cheese Curds.