Group Get-Away Adventures - Bachelor and Bachelorette Parties
Extraordinary, unforgettable weekends need a location that's up to the challenge. Done. Come celebrate the best of times in Salida and Buena Vista by experiencing a crazy abundance of adventures. This off-the-beaten-path mountain locale offers an incredible array of wild activities combined with a laid-back place to unplug and unwind. Whitewater rafting, kayaking, hiking, hot springs, mountain biking, fishing, skiing, zip lining and more—it's all here. These kinds of shared memories become the epic stories you'll tell for years to come.
Centrally located in the heart of Colorado, Chaffee County is the ideal "meet in the middle" site. Just a few hours scenic drive from either Denver International or Colorado Springs Airports, it is a dream destination. Even in a state as spectacular as Colorado, the views of the Arkansas River and the largest concentration of Colorado's tallest mountains—the 14ers – make this a dramatic stand out. All kinds of lodging options are available too – from camping to a cabin in the woods to a charming Bed and Breakfast Inn to a hotel near downtown.
Add our thriving foodie and craft libation scene, live music venues, and vibrant arts culture and you've just discovered the best possible get-away destination. Congrats!
Bachelorette or Girls' Get-Away Weekends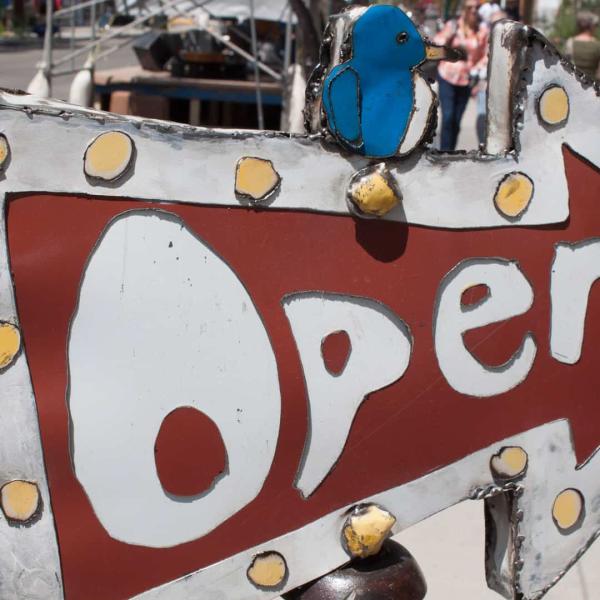 Gather your besties or bridal party and customize your girl's weekend from all our possibilities. Salida and Buena Vista may be small towns, but they're both big on charm and vitality. Salida's entire downtown is not only a designated National Historic District but also the state's first official Creative Arts District. Nicknamed "the biggest little art town in Colorado," it's rich with vintage, resale and antique stores, independent boutiques and shops, and about 20 art unique galleries and studios. Buena Vista's downtown Main Street and South Main area both have great shopping opportunities, too. Nothing generic or mass-produced here — it's always "Shop Local" day in Chaffee County.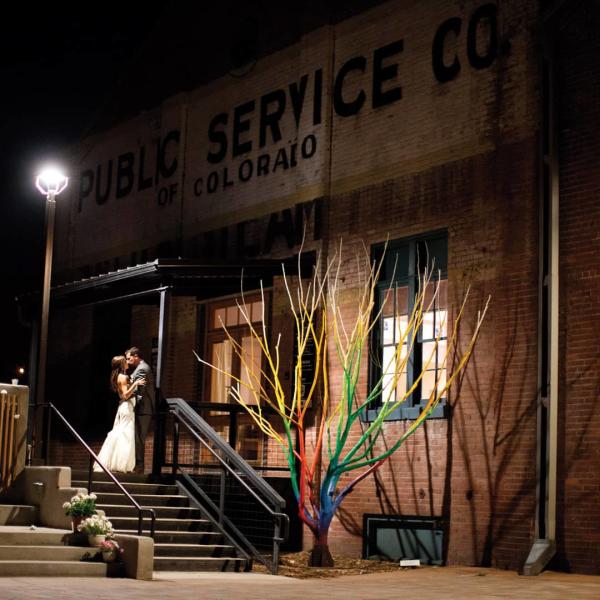 This is a little slice of foodie-heaven, too. The creative entrepreneurs at our independently-owned restaurants, cafes, coffee shops, and bakeries put their heart and soul into every culinary experience. The emphasis on farm-to-table, healthy, organic and local ingredients is the local lifestyle, not a trend. Scenery is served up here, too, with several restaurants just steps away from the rushing Arkansas River and mountain views.
Speaking of nightlife, do a wine tasting or dance-like-no-one-is-watching at one of our cool taverns. There's a thriving live music vibe here as well as four craft microbreweries, two wineries, two distilleries and craft-cocktail bars. Check the Steam Plant Theater calendar for plays, concerts, comedy, films and cultural events. When the night's shenanigans wind down, the star-gazing far away from city lights will rock your world.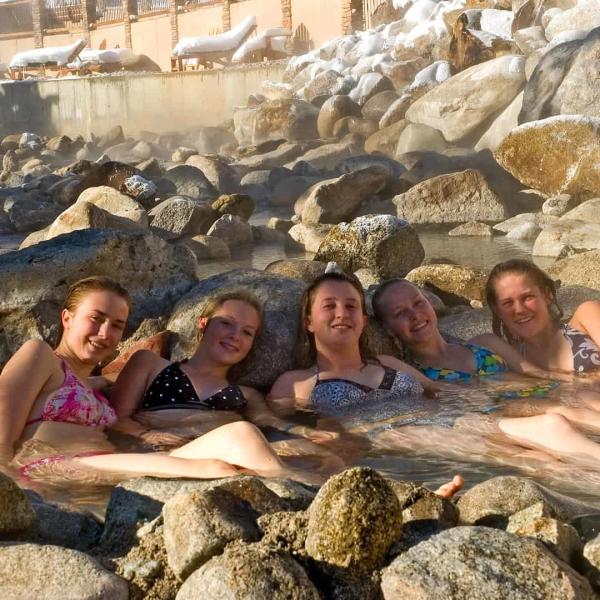 As for adventures, immerse yourself in a blissful hot springs soak. Very few places in the country have anything like these all-natural, odor-free geothermal waters – so don't miss this blissful experience. Both Mt. Princeton Hot Springs Resort and Spa and Cottonwood Hot Springs offer year-round hot springs pools, full spa amenities and lodging.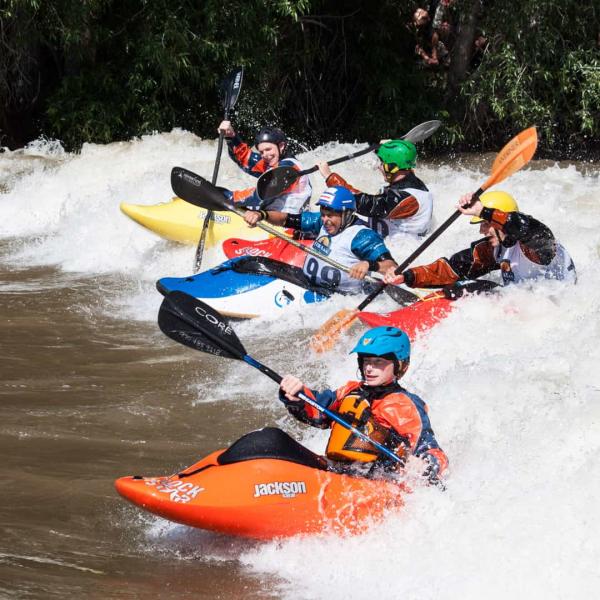 The group that paddles together stays together. Go whitewater rafting on the iconic Arkansas River, one of the most rafted rivers in the country. It's full of thrills and spills through remote granite canyons with mountain views galore. Side effects include spontaneous laughter and feelings of childlike playfulness. The river is also an awesome avenue for "supping," (Stand Up Paddle Board), kayaking or paddling a ducky (inflatable kayak).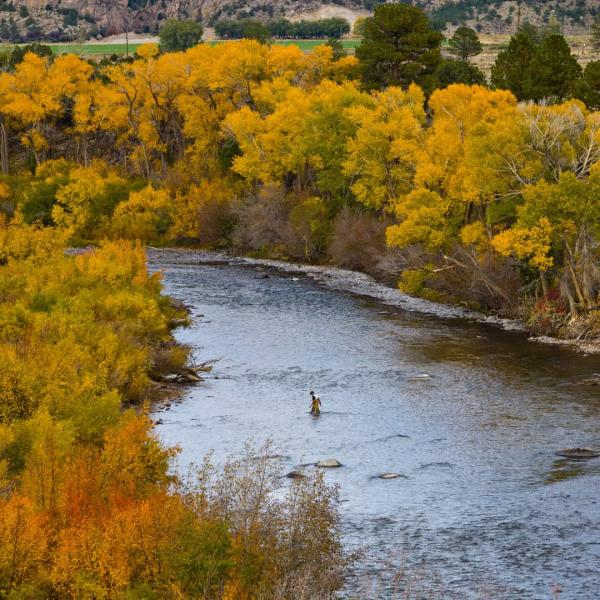 Or be an outdoorsy "fly-girl" and take a guided fly-fishing float trip on these Gold Medal trout waters. Or hey, we're not saying you're a gold digger, but how about embarking on a Rock Hounding expedition? Precious and semi-precious gems and minerals are like hidden treasure in the Ruby Mountain area. Then take a hike. There's a vast networks of trails close to town or on the famous Colorado Trail, along the Continental Divide and more. In the winter, tackle these trails on snowshoes or cross-county skis. And of course, winter excursions always include downhill skiing or boarding at Monarch Mountain Ski Area.
Because after all, girls just 'wanna' have fun…
Bachelor Party Weekends
Calling all groomsmen and best-man, we've got so many "Bro-bonding" experiences here; you're going to need more than a weekend. It just may become your yearly tradition. Memories are made by immersing yourselves in nature, challenging each other in epic adventures and just letting loose and having fun.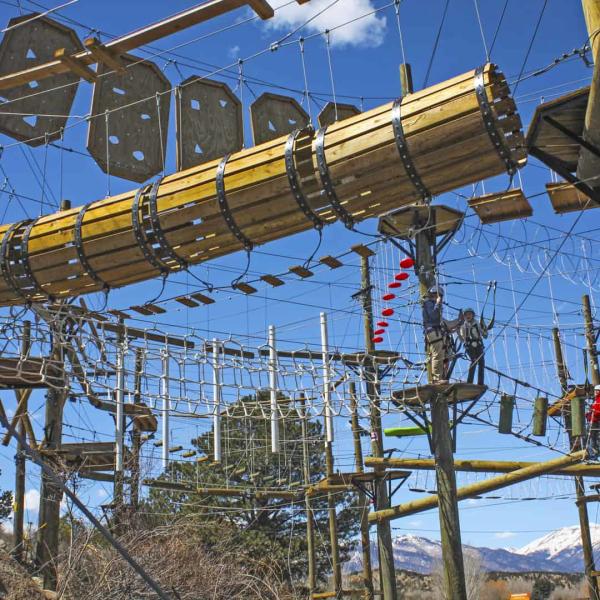 Get an adrenaline rush at Captain Zipline Aerial Adventure Park. Widely recognized as one of the country's top zip lines, it features seven different cables up to 695 feet long stretched 150-200 feet over a gorge. Then play in the outrageous obstacle-course below at the Canyon Aerial Course, Colorado's largest aerial adventure park. A daring network of 120 obstacles of varying difficulty stem from wooden platforms high atop 60-foot telephone poles connected by bridges, swings, cables, ropes, nets. Yes, even a flying snowboard.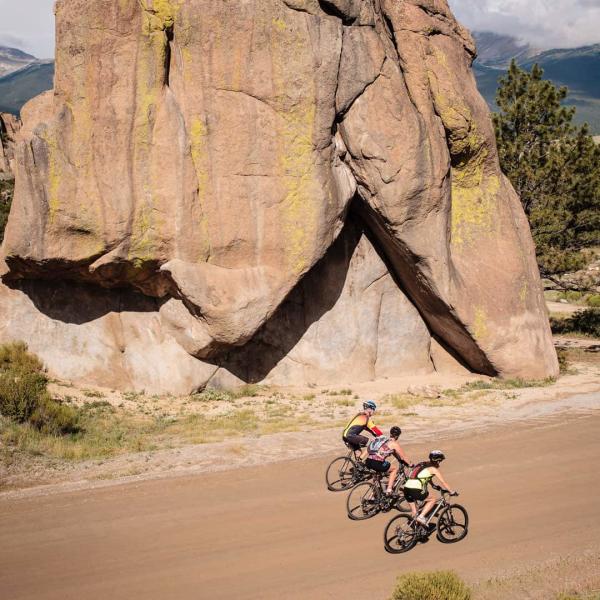 You're in prime hiking and mountain biking country here – year-round. Salida was recently named one of the Top 5 Mountain Biking Destinations in Colorado by Singletracks biking blog. The Monarch Crest Trail, a 21.2 mile trail at tree line ranks as an International Mountain Bike Association Epic Hall of Fame ride. Our "banana belt" climate ensures that even when it's too snowy on steep alpine trails, hikers and bikers still have plenty of clear trails around the valley.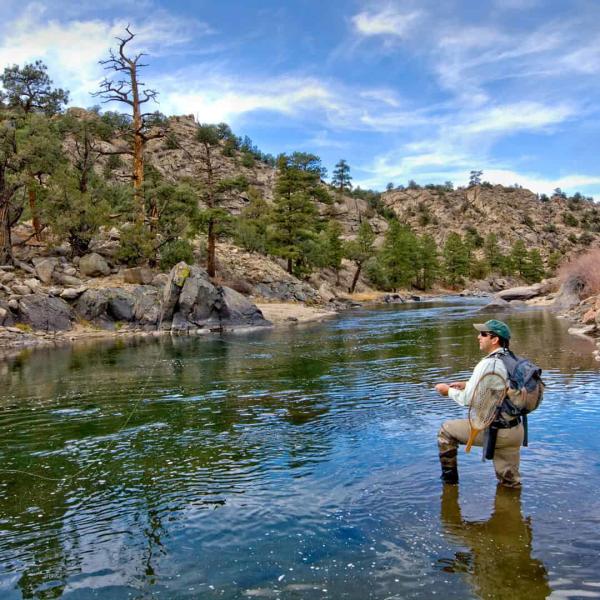 These are "a-river-runs-through-it" towns, so plan on fly-fishing. The designated Gold Medal Trout Waters of the Arkansas River are known for some of the best trout fishing in the country. Get a float guide to introduce you to the sweetest spots. The whole area is also blessed with numerous streams, alpine lakes, reservoirs and ponds stocked with rainbow trout. Fishing licenses, gear, maps, guides and clinics are available through Ark Anglers and the Arkansas Headwaters Recreation Area.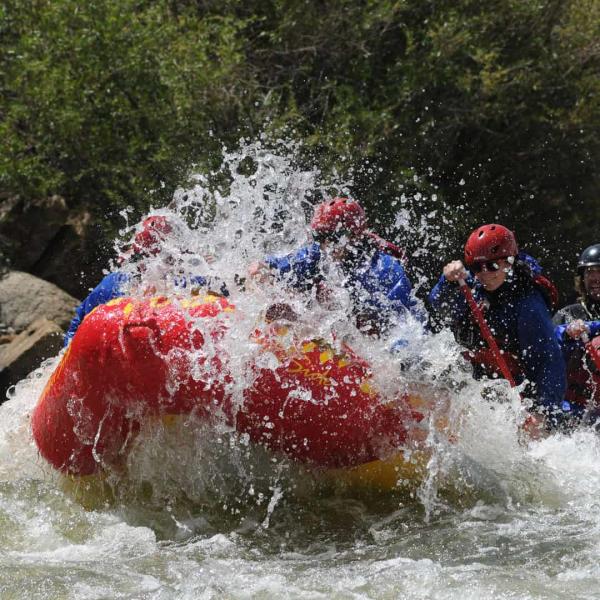 The wildest river adventure is whitewater rafting, but kayaking and paddle boarding these rapids is daring, too. Warm up later at the hot springs pools at Cottonwood Hot Springs. or Mt. Princeton Hot Springs. They're also phenomenal places to relax after skiing at Monarch Mountain Ski Area, just 20 minutes from Salida.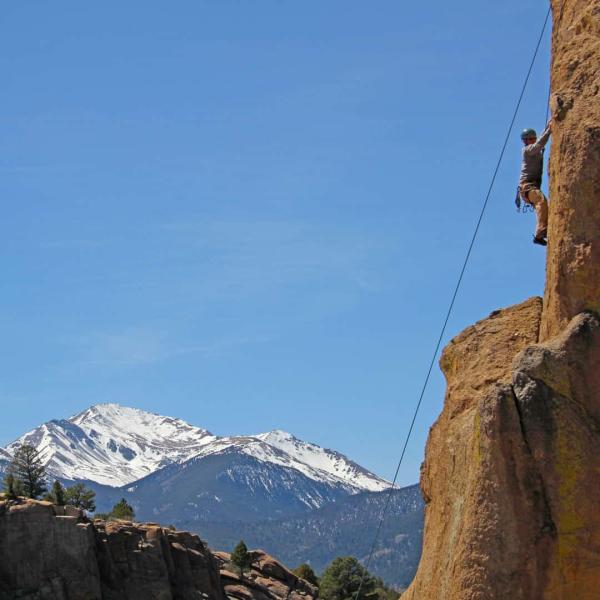 Go rock climbing at Davis Face, Elephant Rock and Fourmile Recreation area. Guides from Arkansas Valley Adventures and Rocky Mountain Outdoor Center can literally show you the ropes. Or if golf is more your style, both Salida and Buena Vista have courses with unusual challenges like streams and roaming deer.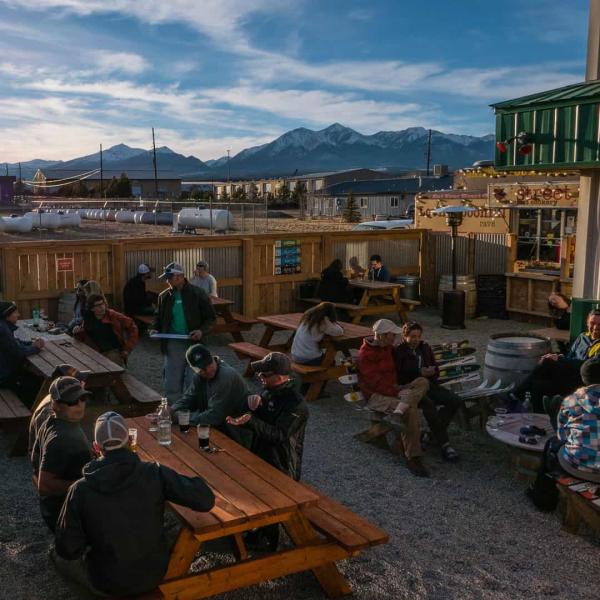 Take your own craft beer or craft whiskey tour at our four local breweries and two local distilleries. Do a downtown bar crawl in Salida with stops at Benson's Tavern, the Victoria Tavern and the Boathouse Cantina. In Buena Vista, let loose at The Lariat, a live-music venue and bar with a history of good times since 1885. As for eats, we've got steak places, sports bars, restaurants that overlook the river and pretty much anything you're hungry for. There. That should get your good-times rolling.