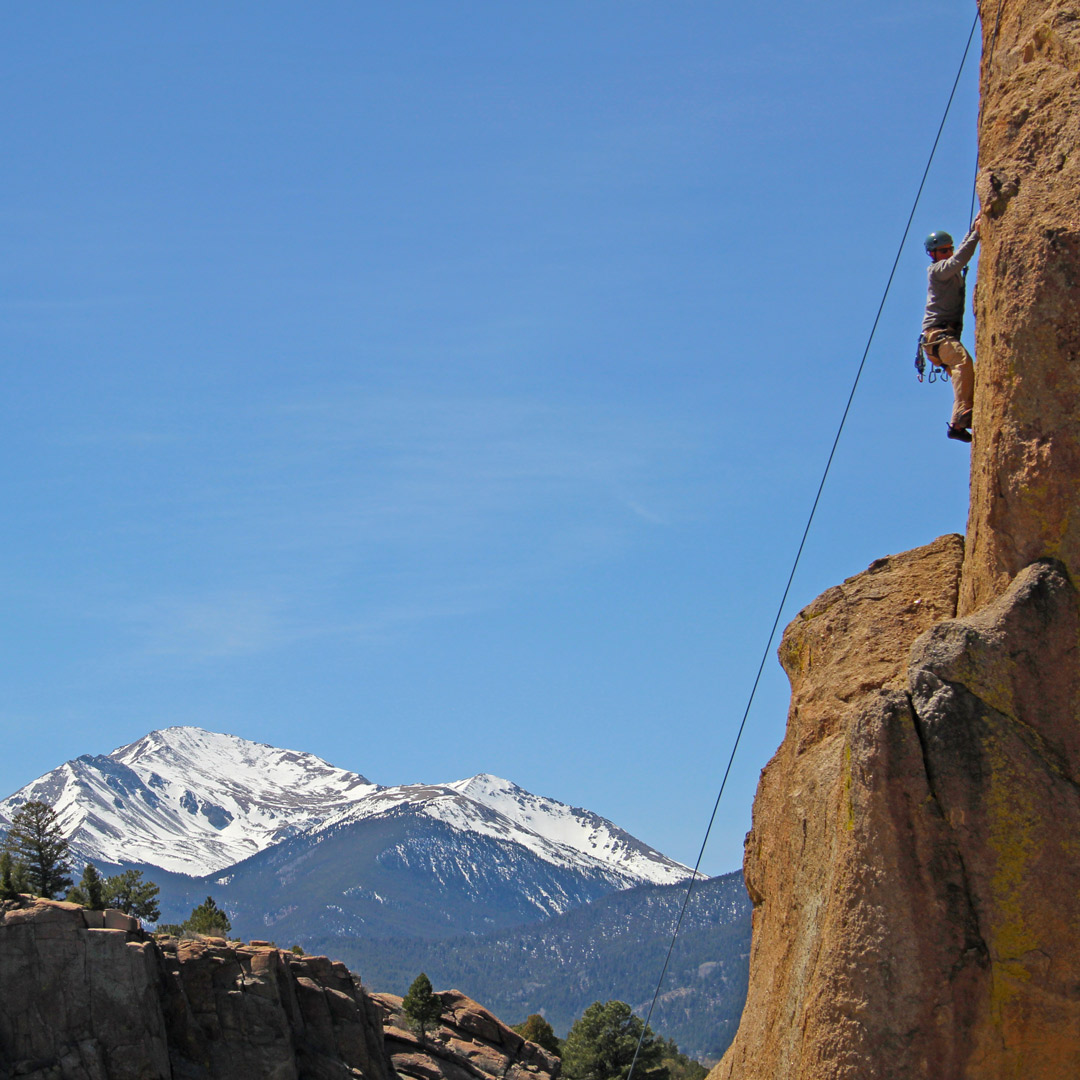 Avenue to Adventure
By Sue Bjorkman
In a world of "Private Property" and "No Trespassing" signs, Chaffee County's Fourmile Recreation Area offers something completely different. This 100,000 acres of wilderness is all public land making it an amazing place to get away from it all. Amidst extraordinary views of rock formations and the Collegiate Peaks, this area welcomes all types of outdoor enthusiasts. It is a haven for OHV riding, hiking, mountain biking, rock climbing, rock hounding, horseback riding, hunting, fishing and camping.
Fourmile's vast natural and heritage resources can be accessed from many points off 285 and US 24. Much of the area is open year round.
Brochure & Map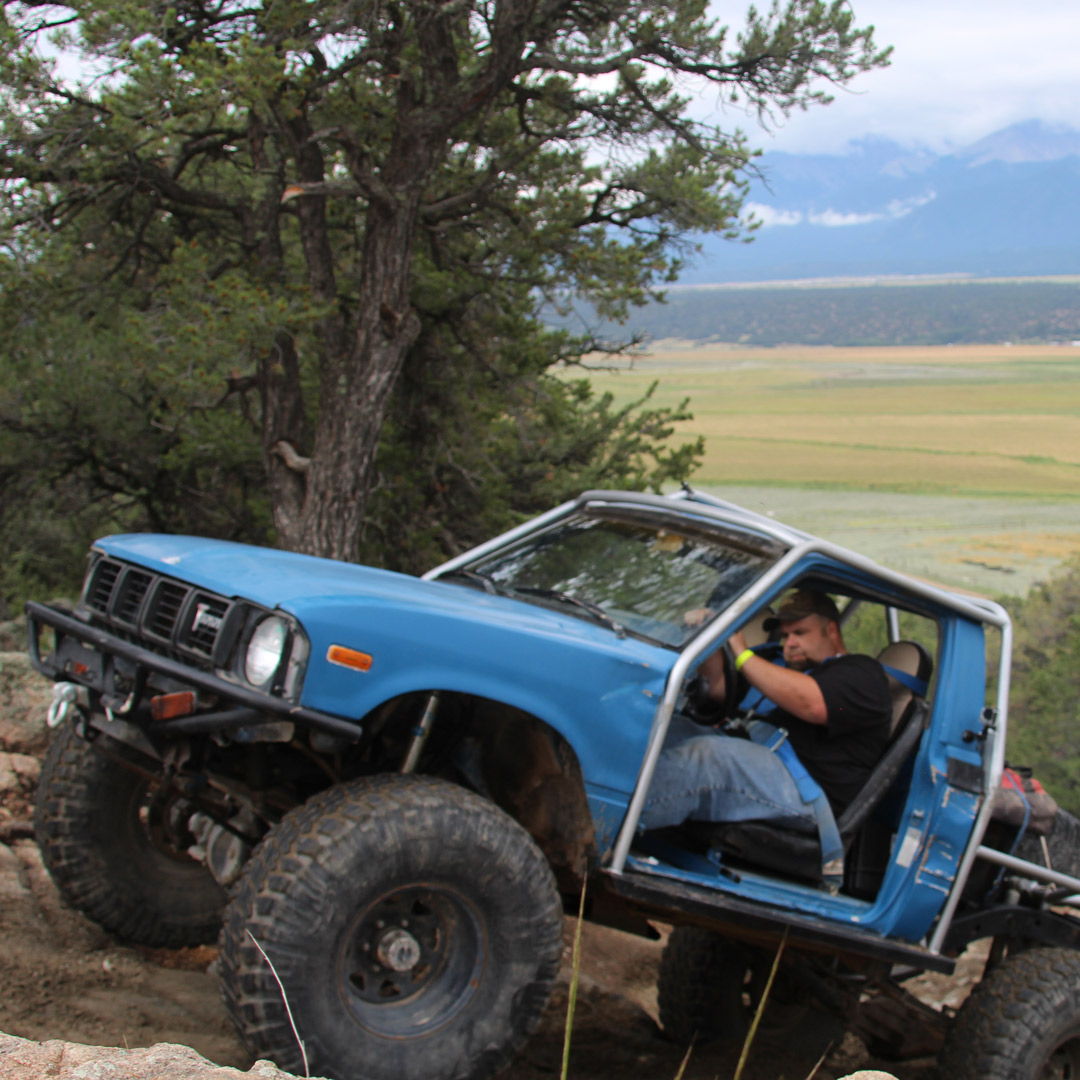 MOTORING
Four Mile is an ideal place to ride the wild trails. ATVs, four-wheel drive vehicles and motorcycles are welcome on the many miles of scenic designated OHV trails.
Motorcyclists will get revved up on the dedicated single track on the Triad Ridge Trail 1425 in Arnold Gulch. Motorcycles are free to use ATV trails and all other motorized routes
Licensed 4-wheel drive enthusiasts with short wheelbase vehicles and advanced ATV riders will want to check out Chinaman Gulch Loop. For those with extreme high-clearance wide-tire vehicles, try the challenging Carnage Canyon.
Seasonal smarts are needed here, as snow and mud and snow can render roads dangerous if not impassable at times. The enforced speed limits of 20 mph are there for everyone's safety. These trails are shared by hikers, horses, ATVs and motorcycles and cars, after all.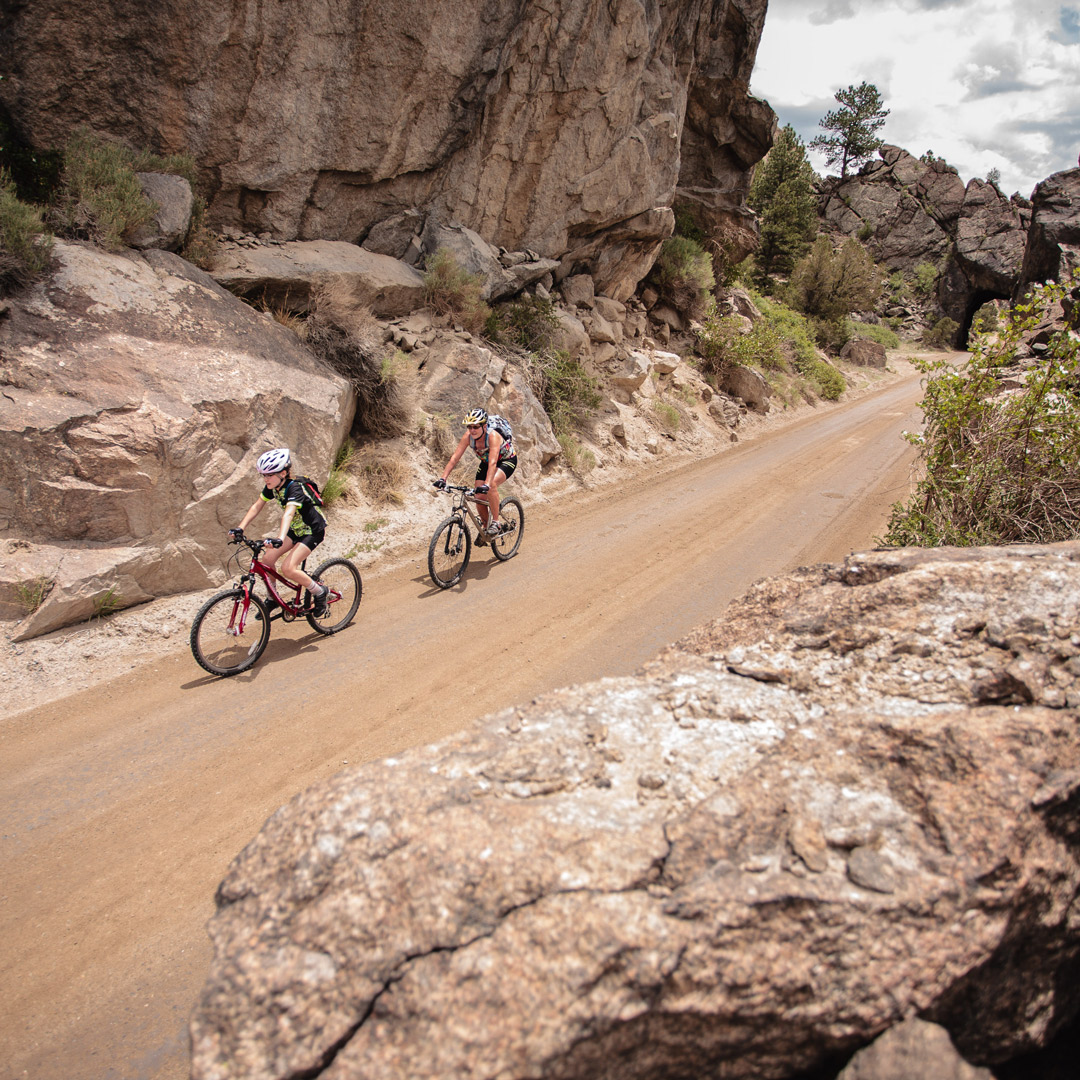 HIKE AND BIKE
Hikers and mountain bikers of every skill level will find trails for miles here. Designated trails to Davis Meadow, Midland Hill and the Midland Bike Trail are great for beginners and groups. The mostly single track Midland Bike Trail and Whipple Trail are favorites of intermediate riders. Advanced cyclists can try their skills on sections of trails 6033, 6034 and 6034A in the Collegiate Peaks Overlook area and on dedicated ATV trails. Unless marked otherwise, mountain biking is allowed on all the routes, but just like their motorized friends, bikers need to stick to the trails only.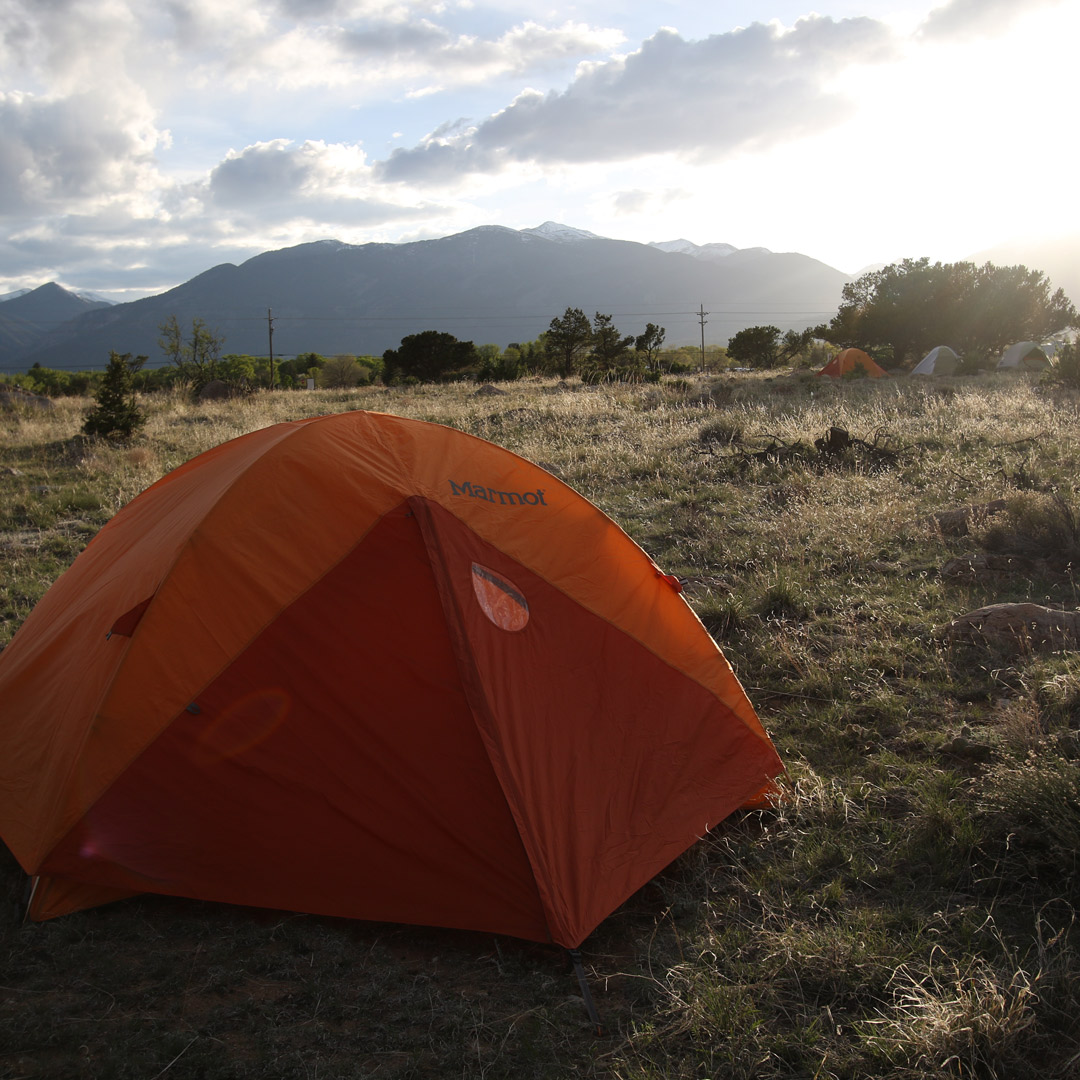 HAPPY CAMPERS
Because of its close proximity to Salida and Buena Vista, Fourmile can serve as a great base camp for exploring the entire area. Campers can stay for up to 14 days at primitive camp sites, as well as in several established campgrounds. Many spots have mountain views, others are secluded and woodsy, still others offer wide open vistas. Pitch a tent only in an existing site with a campfire ring and park on bare compacted areas. Keep in mind you're camping in the wild so bring your own drinking water, firewood and a portable toilet system. Packing out all your trash is a given. Beautiful drive-up sites for RVs are available too, on a first-come, first served basis.
Because wildlife is abundant but water is scarce, campers need to stay away from streams and other water sources. This allows the elk, mule deer, and bighorn sheep to maintain their health. As always, wildlife should never be fed or disturbed.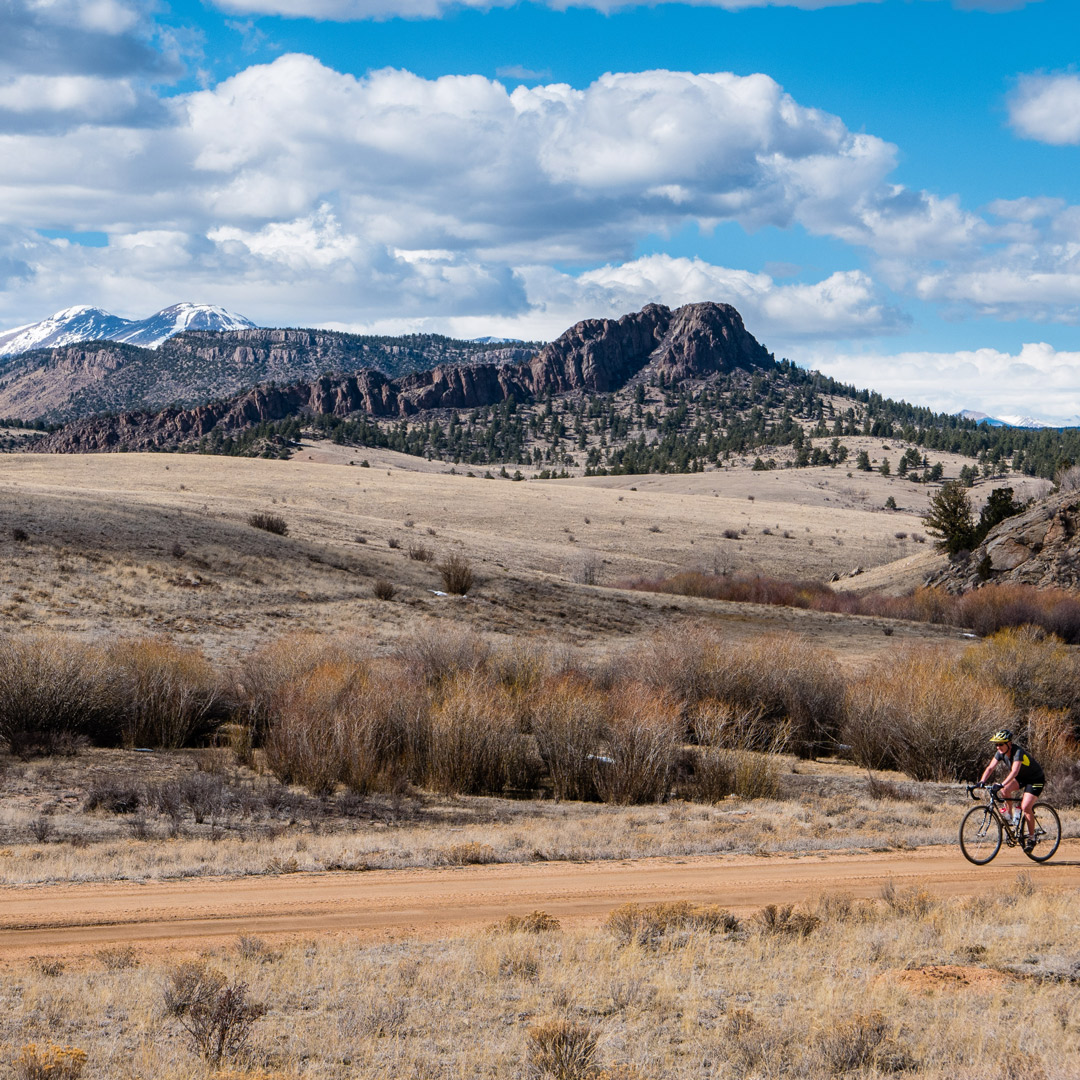 ANCIENT HISTORY
While recreational visitors see fun and beauty in this landscape, geologists see an amazing ancient land formed by dramatic natural events. The Fourmile area's geological history goes back millions and even a billion years. Near Trout Creek Canyon, south of US 285, there are castle-like remnants of the Wall Mountain Tuff, the result of lava flow from an explosive volcanic eruption. Then there's the Great Unconformity, where 1.7 billion year old Precambrian granite joins with the Paleozoic sedimentary rocks of a more recent era.
Historians get excited about Fourmile, too. The area has seen a progression of human inhabitants from Native Americans to prospectors to ranchers to railroad workers to adventurers. The first known people here were the Utes who followed Trout Creek to go hunting in Chubb Park and South Park. This was truly the "home where the buffalo roamed" until the mid-1800s.
Later the area was a major mining hub, crisscrossed with stage coach roads and eventually train tracks. Two different railroads traveled through these areas, connecting the Front Range cities with Leadville's mines. Limestone was heavily mined from Chubb Park's quarry, while Arnold Gulch provided access to Triad Ridge and Bald Mountain silver mines. These areas were active ore producers until the 1893 silver crash.
Historic remnants dot the area; abandoned cabins, mines, and railroad camps are found in the Sailor Homestead day use area, Davis Meadow, Spanish Mill, Swedish Camp and Chubb and Bassam Parks.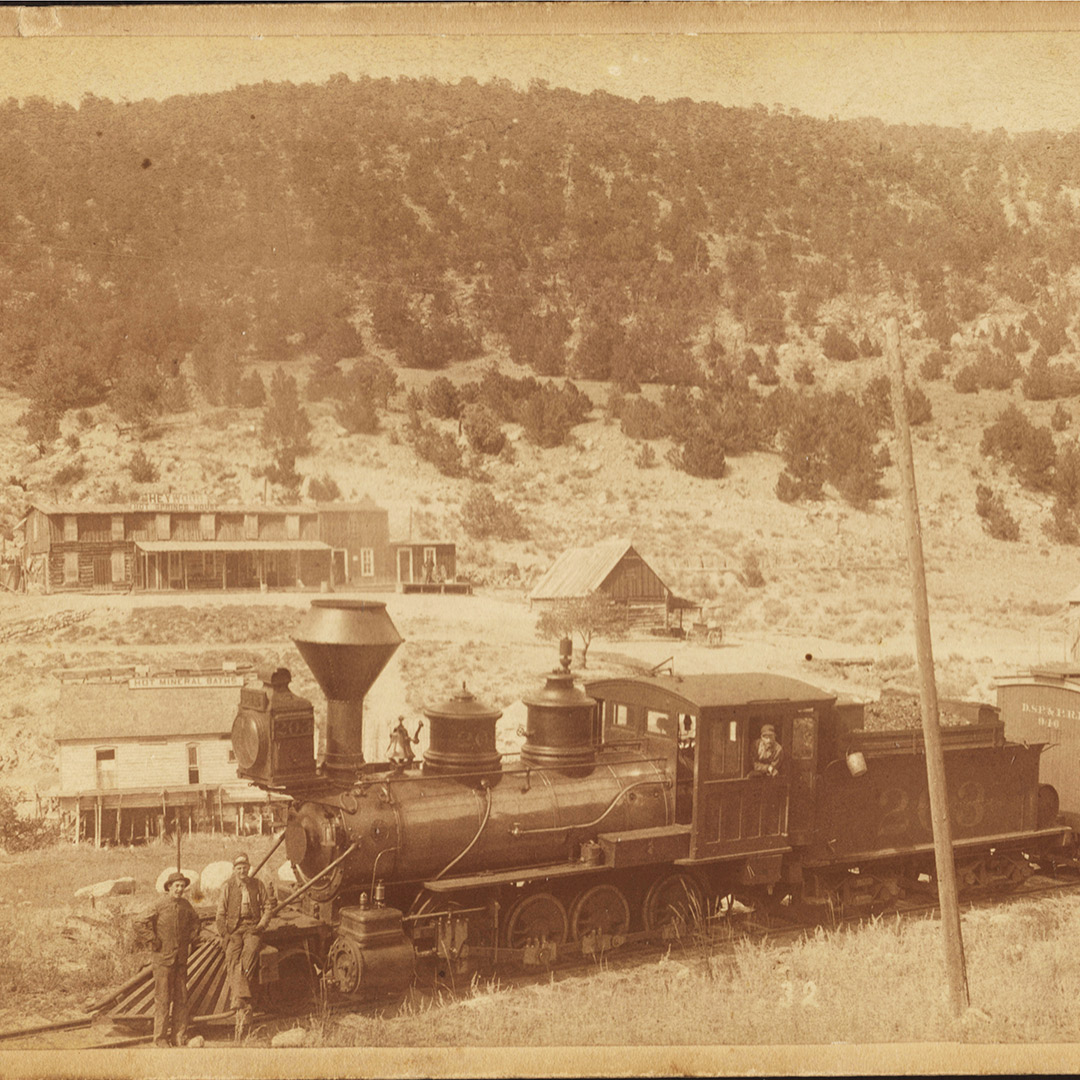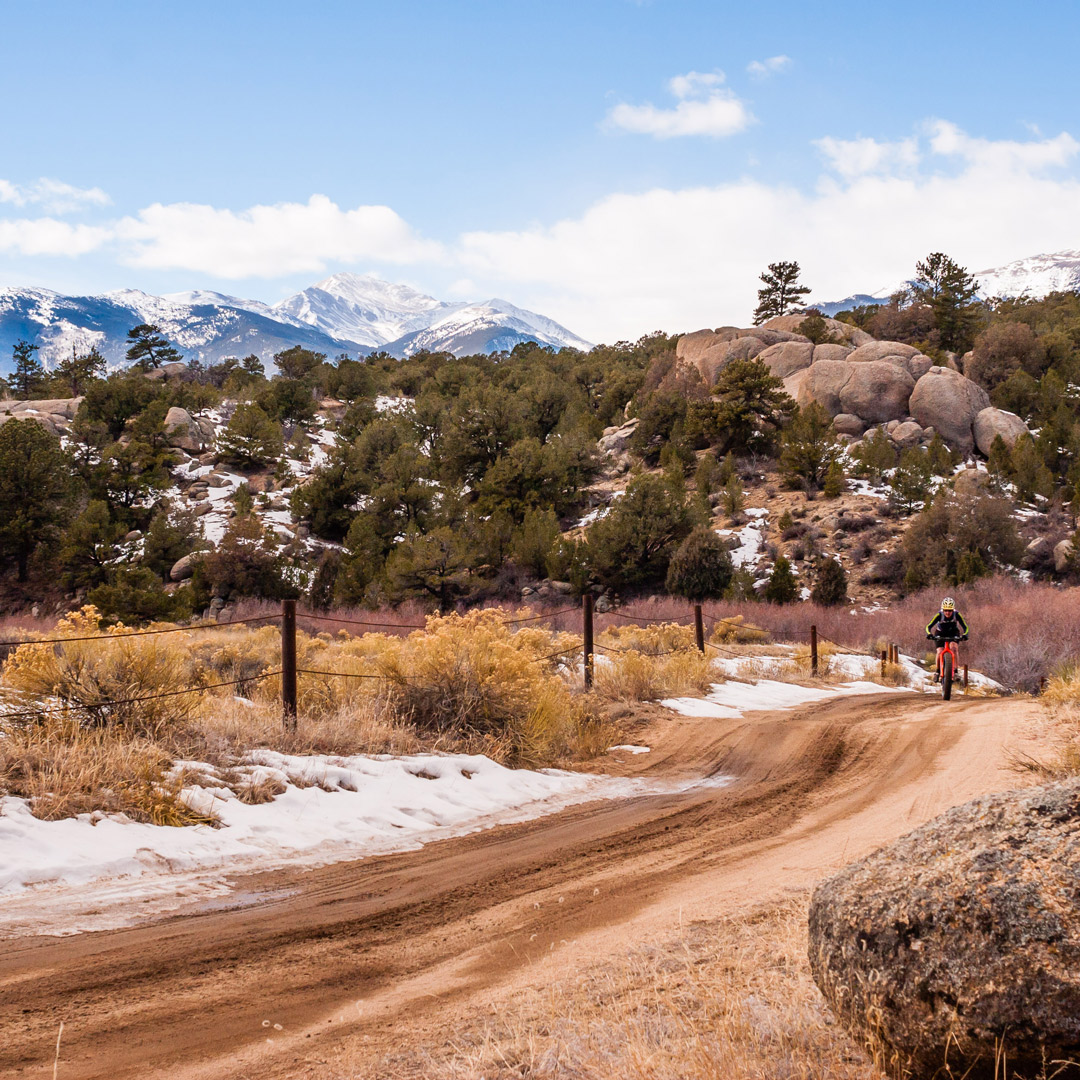 YOU'VE GOT A FRIEND
Four Mile is in good hands. The Forest Service and Bureau of Land Management (BLM) jointly oversee this special land. It is also revered and protected by local community groups, the Friends of Four Mile and GARNA.
Friends of Four Mile is a volunteer non-profit organization focused on helping these land management agencies implement the approved travel management plan ensuring the area stays open to all recreational users.
GARNA, which stands for Greater Arkansas River Nature Association, is the area's only local conservation and educational non-profit group focusing on the Four Mile Travel Management Area. Volunteers help protect the land's resources by reducing impact and maintaining the balance between the various recreational uses.
Such a treasure deserves respect, both of the beautiful natural resources and other adventure seekers. Just think of the acronym TREAD: Tread Lightly: Respect the environment; Educate yourself and prepare; Avoid water sources and animal; and Discover the rewards of responsible recreation.

BEFORE YOU GO:
To access the main Four Mile area, take the forest road off US 285 near Trout Creek Pass. Visit http://garna.org/friends-of-fourmile/ and www.parks.state.co.us for brochures, directions, maps, and rules.