Most people discover Browns Canyon while whitewater rafting on the Arkansas River. More than 200,000 people take guided or private rafting trips through this exciting stretch every summer, making it the most popular whitewater rafting river in North America. Amidst awe-inspiring scenery, rafters enjoy thrilling rapids with memorable names like Pin Ball and Zoom Flume. This is one of those rare rivers where boaters can go for hours without hearing a car or seeing a house on the banks. Remote, pristine, wildly fun, Browns Canyon is all this. But also much more.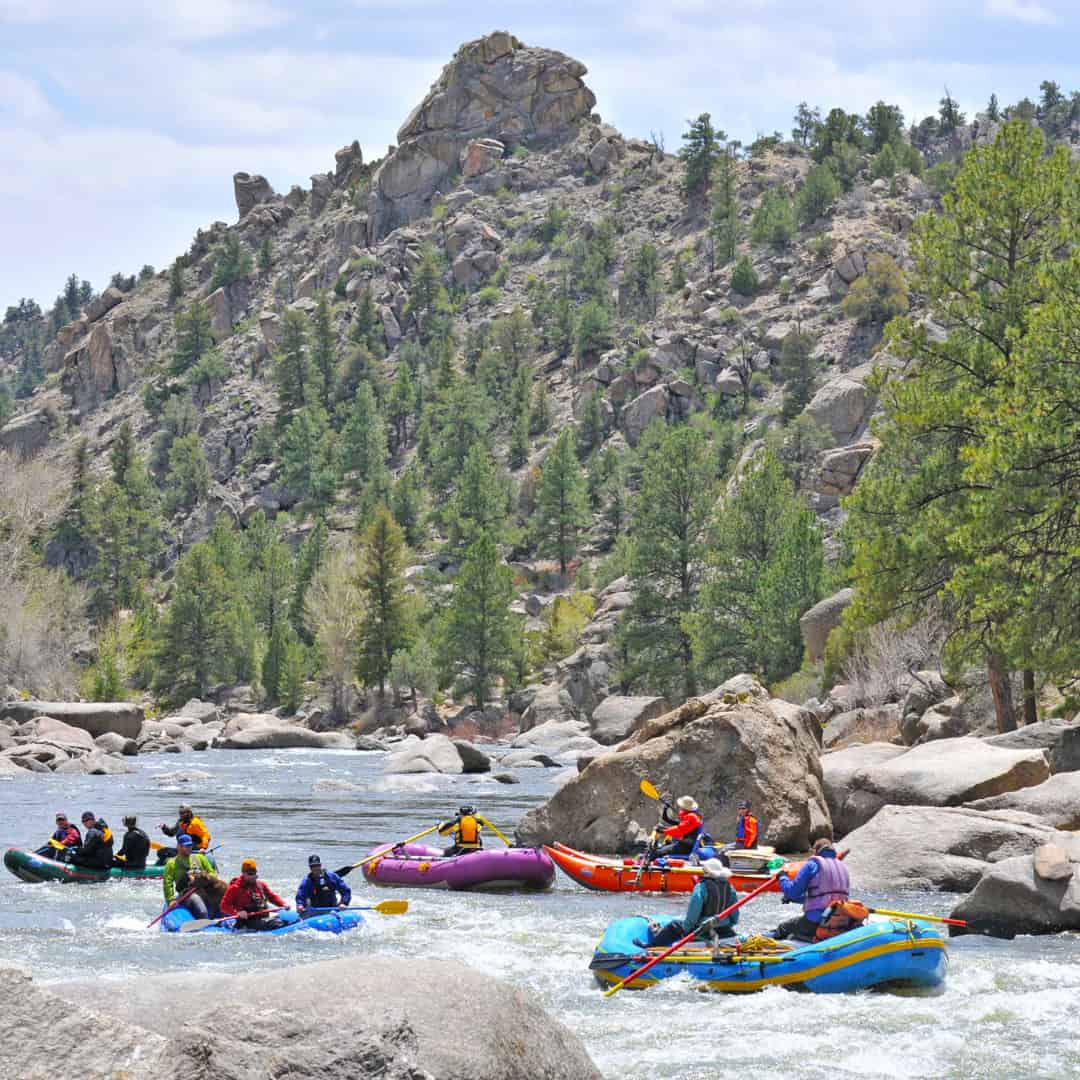 Browns Canyon is Colorado's newest National Monument. It received this crucial designation Feb. 19, 2015 when a presidential proclamation ensured one of Colorado's great natural treasures would be protected and preserved.
Covering 21,586 acres, Browns Canyon National Monument runs through Chaffee County's center between Buena Vista and Salida. The elevation ranges from 7,300 to 10,000 feet, within close view of the many 14ers of the Sawatch Range. It is divided into 11,836 acres of the San Isabel National Forest and 9,750 acres of Bureau of Land Management land. Carved out by eons of water, wind and time, the total package is one of picturesque vistas, majestic granite canyons, cathedral-like rock spires, pristine pine and aspen forests and the Gold Medal waters of the Arkansas River.
But don't let the word "monument" fool you. The area is not some shrine or lifeless memorial marker. Browns Canyon is vibrantly alive in every way and in every season. Hikers, horseback riders and backcountry campers traverse its rugged trails. Its rocks are climbed, its wonders photographed and its waters are revered by anglers and boaters. And that's just the human element. This essential ecosystem is a wildlife habitat for bighorn sheep, elk, mule deer, bears, mountain lions, fish, birds and more.
Criteria for National Monument status include having prehistoric, historic, or scientific interest. Knowledge of Chaffee County's roots run very deep in Browns Canyon where history is literally written in stone. Artifacts from the Paleo-Indian and early Archaic periods have been found in archaeological sites dating back at least 13,000 years. The area was once home to the Ute Indians, and the Jicarilla Apache also claim traditional cultural ties here, according to historians.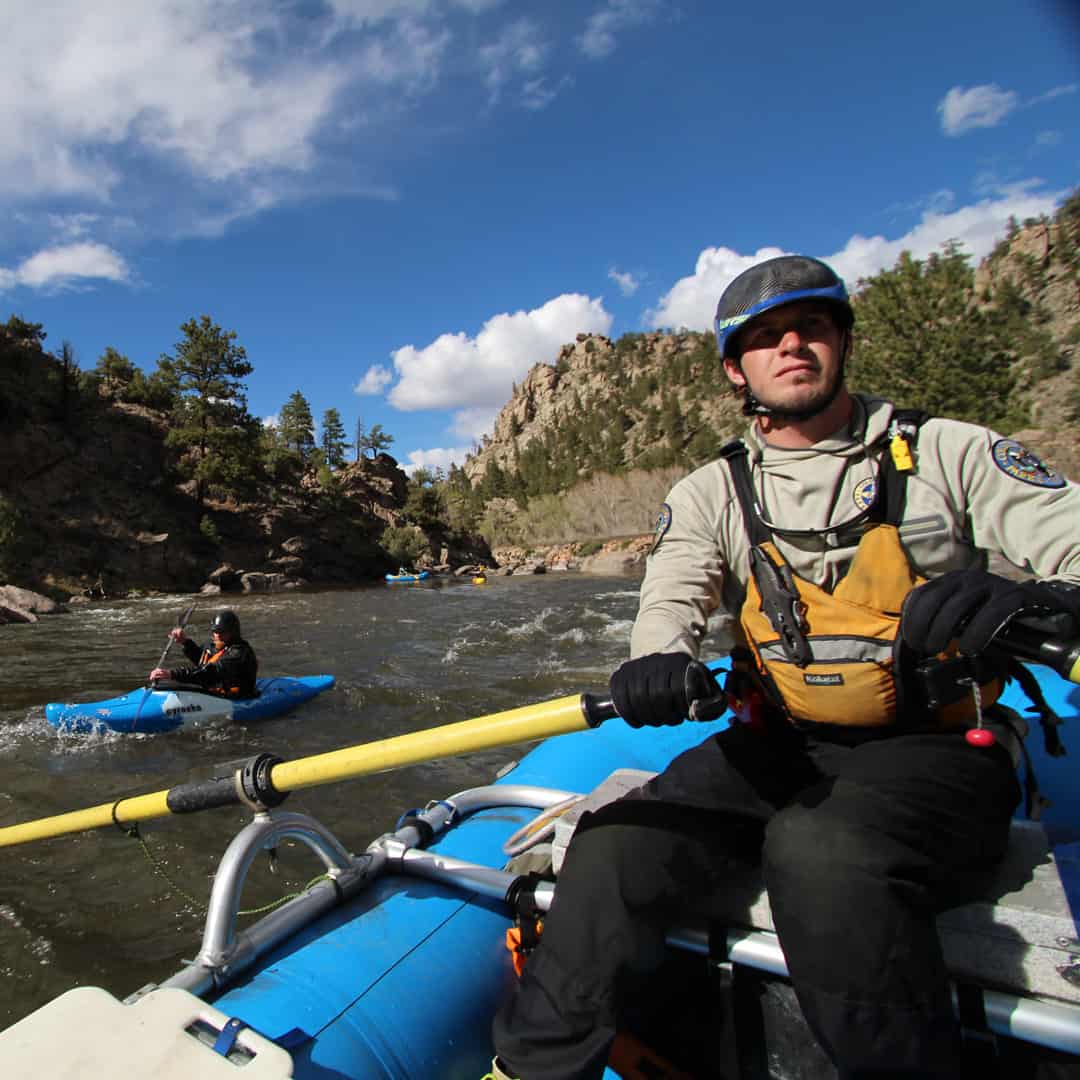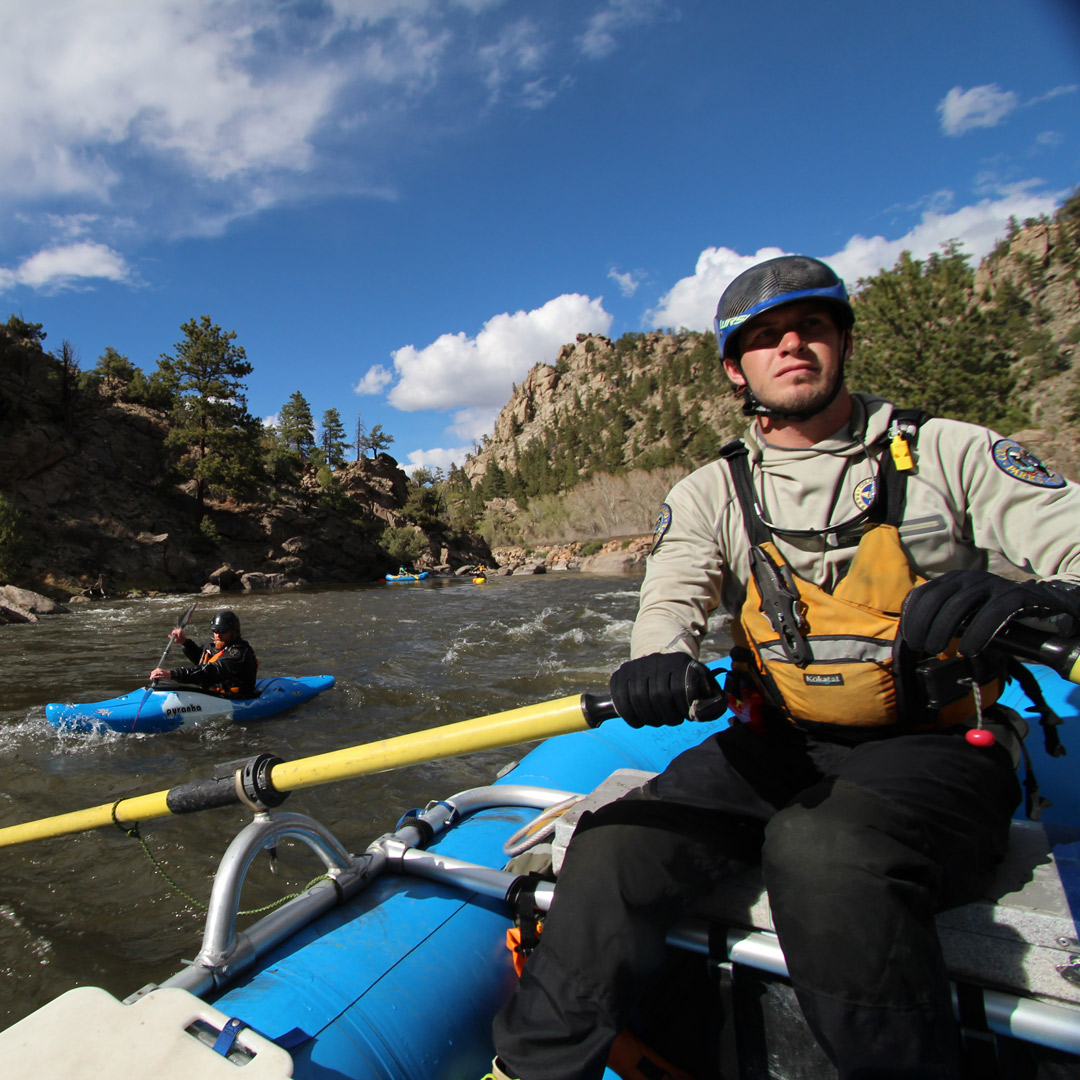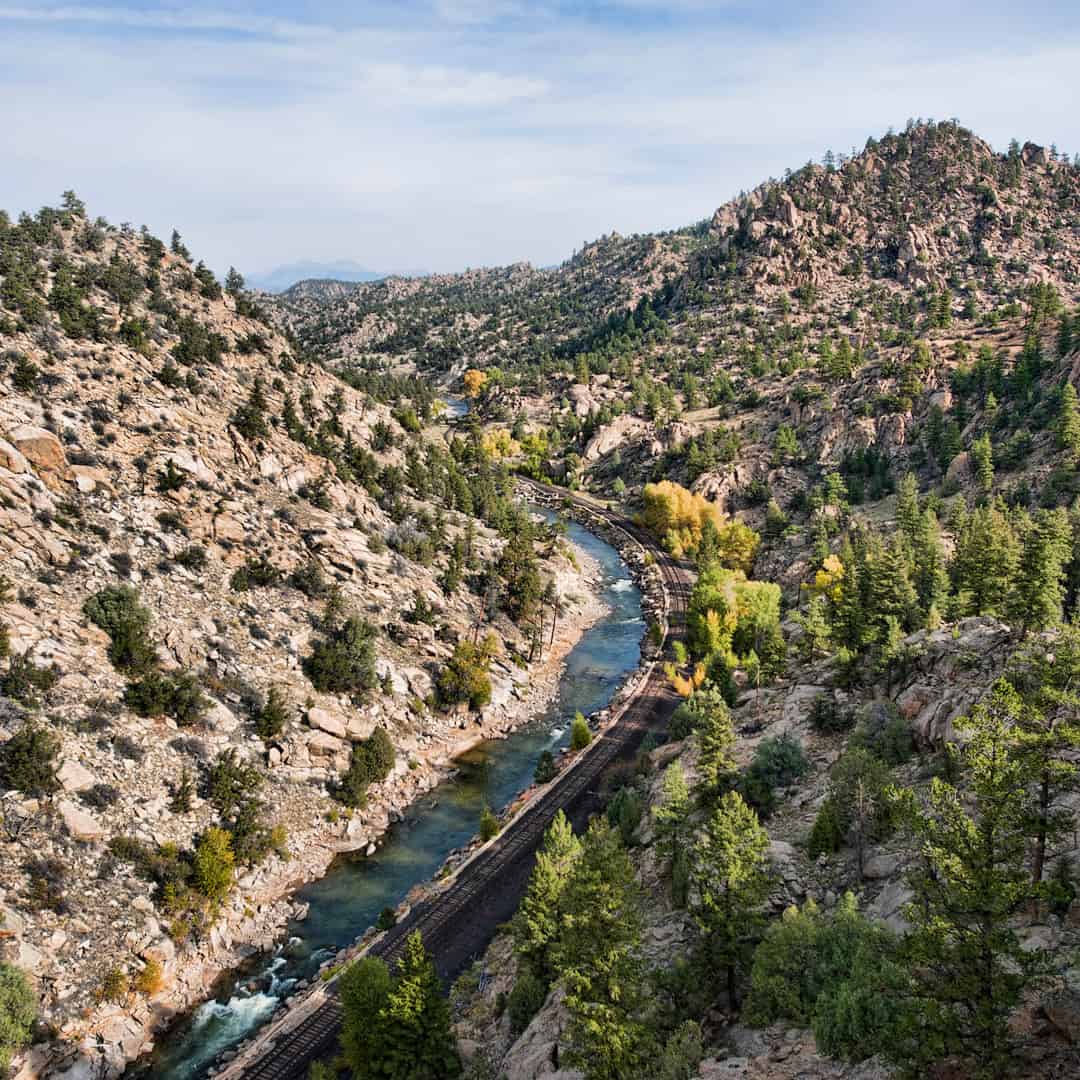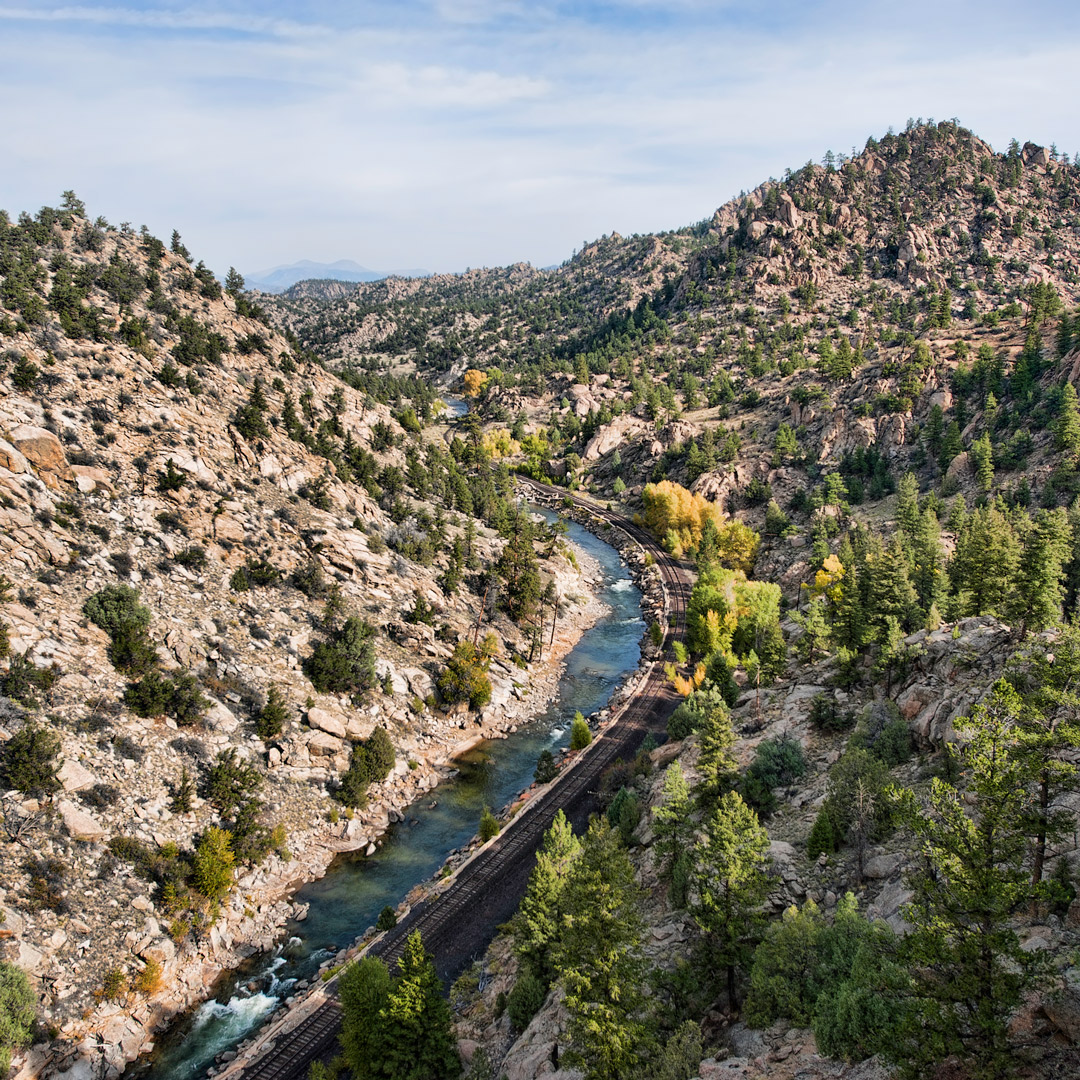 Care for the Canyon
Chaffee County citizens began campaigning for permanent protected status for Browns Canyon as early as the 1970s. The non-profit volunteer group Friends of Browns Canyon formed in the 1990s to ensure momentum towards this goal never wavered. Now that National Monument status has been achieved, this intrepid group of outdoor enthusiasts now focuses on stewardship, sustainability and enhancements for this very special place.
Browns Canyon National Monument is managed by the Forest Service, the Division of Wildlife and by Colorado Parks and Wildlife's Arkansas Headwaters Recreation Area. For more information visit www.brownscanyon.org.