Salida, Colorado
Colorado's Largest National Historic District
Salida, Colorado
Colorado's Largest National Historic District
Salida, Colorado
Colorado's Largest National Historic District
Salida, Colorado
Colorado's Largest National Historic District

Welcome To Salida, Colorado
Salida is the county seat of Chaffee County and its largest city, with a population of approximately 5,300. The city is the service, supply, and tourism center for the Upper Arkansas Valley. Salida Colorado is a REAL Colorado mountain town. Beautifully nestled between the Sangre de Cristo and Sawatch Mountain ranges, this central Colorado Historic downtown at 7,000 feet elevation boasts a liveliness driven by artistic minds and outdoor enthusiasts.
Why Visit Salida, Colorado

People here wear smiles, the sun shines almost all the time, and you can bike, raft, hike, fish, climb, chill, whenever you want, any time of year. The townspeople are diverse so you don't get just mountain bikers, skiers and kayakers, you also experience Colorado ranchers and old miners, artists and farmers, so just about everyone fits into this Colorado lifestyle.


Salida Hot Springs
The possibilities are endless. Whether you want to experience some of the Colorado outdoors, or simply relax and enjoy the surrounding scenery at one of the three natural geothermic Hot Springs in the area, Salida Colorado truly has it all.
Bring your smiles and sense of adventure and you will fit into Salida Colorado just fine.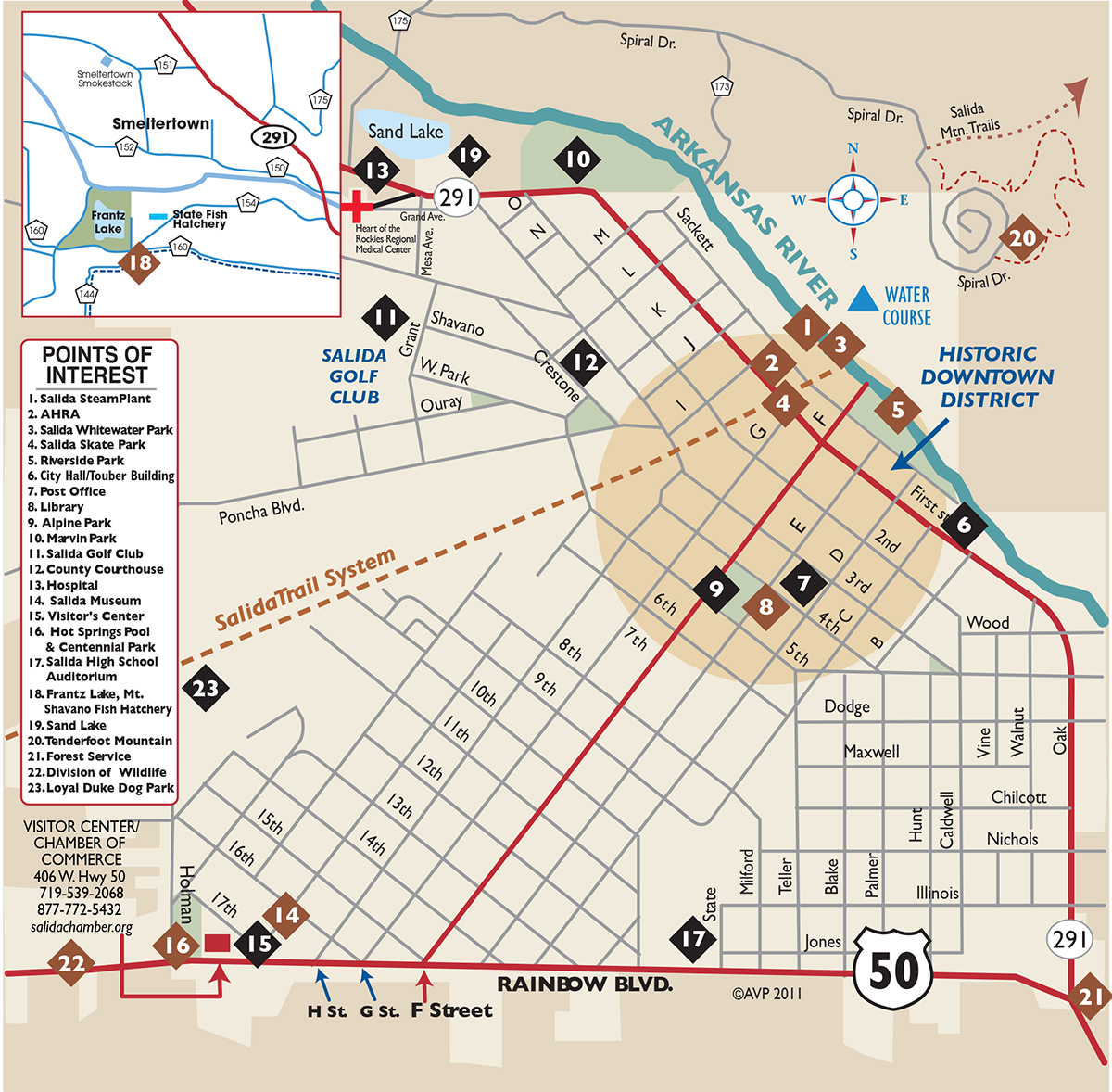 Businesses In Salida, Colorado
CHAFFEE COUNTY VISITORS BUREAU