Take the Pledge & Receive a Free Discovery Pass
SAVE $100's AT LOCAL BUSINESSES
Winters In Buena Vista & Salida Are Unique
The valley floor typically does not hold snow, allowing for hiking, biking and fishing year-round.
Despite being at elevation, Chaffee County's 'banana belt' valley sees unusually warm temperatures beautifully combined with abundance of snow fall in its higher elevations. Because of this combination of snow and sun, any imaginable outdoor activity is possible. This magical winter destination is a true Colorado secret, awaiting your adventures.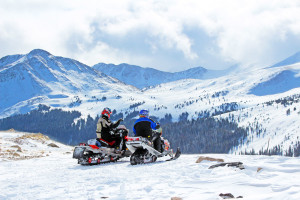 Two area clubs maintain hundreds of miles of snowmobile trails in the region, free of charge. Cottonwood Pass, the St. Elmo area, Tin Cup Pass, Old Monarch Pass, Monarch Park and Poncha and Marshall passes bring snowmobilers to riding terrain that reaches 12,000 feet plus elevation.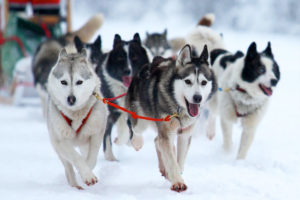 Dog sled tours based on Monarch Pass and an annual dry land dog sled competition north of Buena Vista offer opportunities for adventurists and dog lovers to enjoy this unique winter activity. An Iditarod team is based locally.

Fat Tire Biking
Fat tire bikes elevate mountain biking into a year­ round sport. Their extra-wide tires and treads make it fun and easy to maneuver on packed snow, groomed trails and even fresh powder (that isn't too deep). Fat tire bikes also tackle difficult terrain such as sand or loose gravel any time of year
100% Natural Snow
At Monarch Mountain, we don't make artificial snow. We don't have to; Monarch is nestled right up under the continental divide where storms march in from the west and deposit their bounty in abundance throughout the winter. So we're blessed with an average of more than 350 inches of pure, powdery goodness each season.
Further, we consider ourselves stewards of our environment. Snowmaking can have a multitude of adverse effects on water quality and wild habitats. In the summer, when we fish and float on fresh snowmelt, we take comfort in the fact that we've done our best to protect and preserve that resource which we hold dear.
Monarch Mountain is a unique, family friendly ski area. Founded in 1939, this is one of Colorado's longest running ski areas. The mountain is just 20 miles from Salida and 40 miles from Buena Vista, near the top of Monarch Pass.
Ski & Snowboard Rentals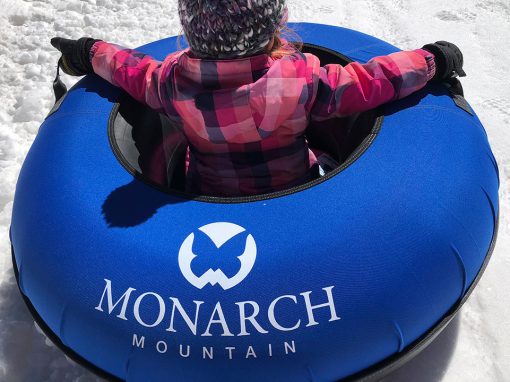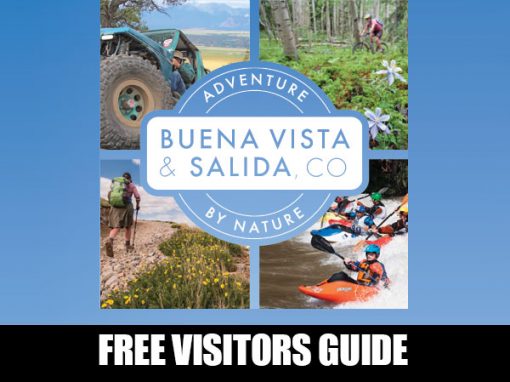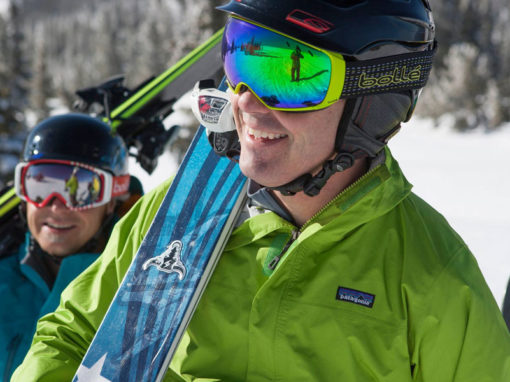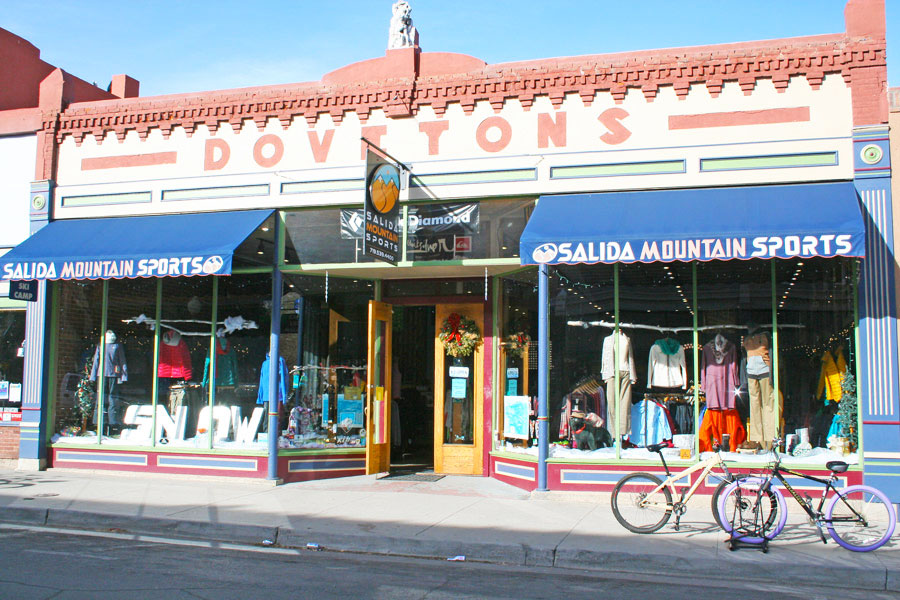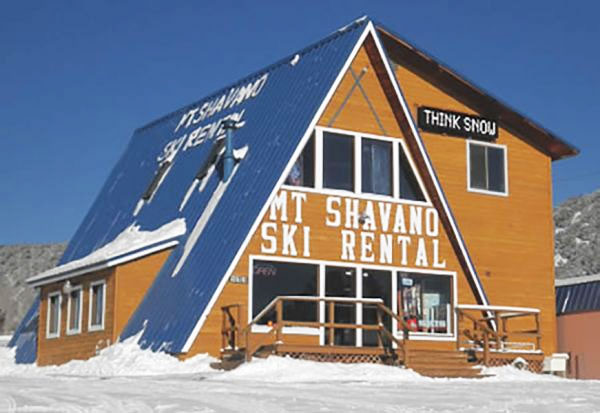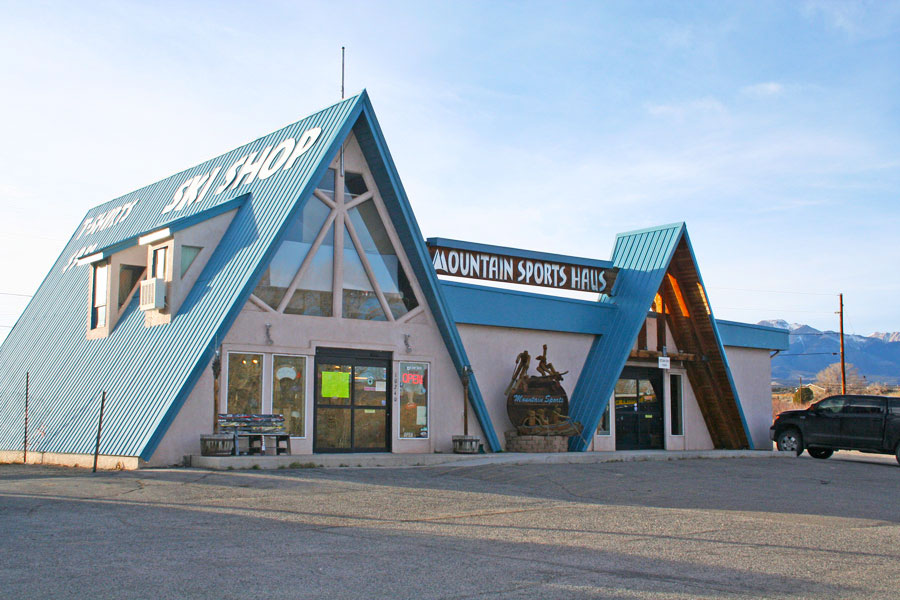 FOUR SEASONS IN ONE DAY
Winter Activities & Things To Do In The Arkansas River Valley
Backcountry Tips
Winter weather can be unexpected and change quickly
Avalanches can strike even the most prepared winter recreationist. Check conditions with the Colorado Avalanche Information Center online to determine local mountain weather and safety risks: www.avalanche.state.co.us
The Ten Essentials
1. Navigation (map, compass, GPS, extra batteries)
2. Insulation (Weather protection; rain pants/jacket, extra clothes, hat, gloves, large plastic bag, no cotton )
3. Illumination (two) headlamp, flashlight, extra batteries)
4. Personal Protection – sunscreen, first aid, medications, clear/dark glasses, bug repellent
5. Fire (waterproof matches, fire starter, saw, knife,)
6. Signaling Devices – cell phone w backup battery charger, mirror, whistle
7. Repair kit and tools (specific to the adventure and season)
8. Nutrition (extra food for 24 hour, high calorie, won't freeze or spoil)
9. Hydration (extra water, means to filter or purification tablets)
10. Emergency shelter (reflective waterproof tarp, bivy sack, extra large leaf bag, cord)
Safety First
Bring the proper safety gear for outdoor winter adventures. Make sure your vehicle includes winter emergency gear too, like snow tires or chains, flashlights, blankets, extra food, and water.
Additional snow safety you should take along
An avalanche transceiver, snow shovel and avalanche probe. These items are available to rent at some local outdoor equipment stores. Know how to use the equipment properly before your trip and seek out professional training if you need assistance.
The Colorado Trail Explorer (COTREX) endeavors to map every trail in the state of Colorado in support of the Colorado the Beautiful Initiative. COTREX connects people, trails, and technology by coordinating the efforts of federal, state, county, and local agencies to create a comprehensive and authoritative repository of recreational trails for public use.
This project is led by Colorado Parks and Wildlife (CPW) and Department of Natural Resources, but is only made possible through partnerships with organizations at every level statewide. COTREX represents a seamless network of trails managed by over 225 land managers.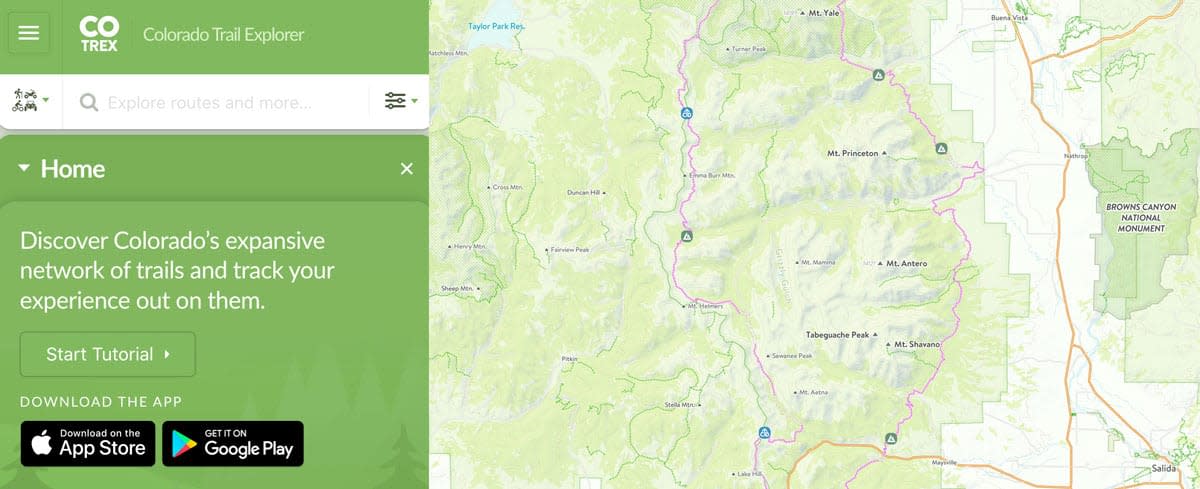 Winter
CHAFFEE COUNTY VISITORS BUREAU