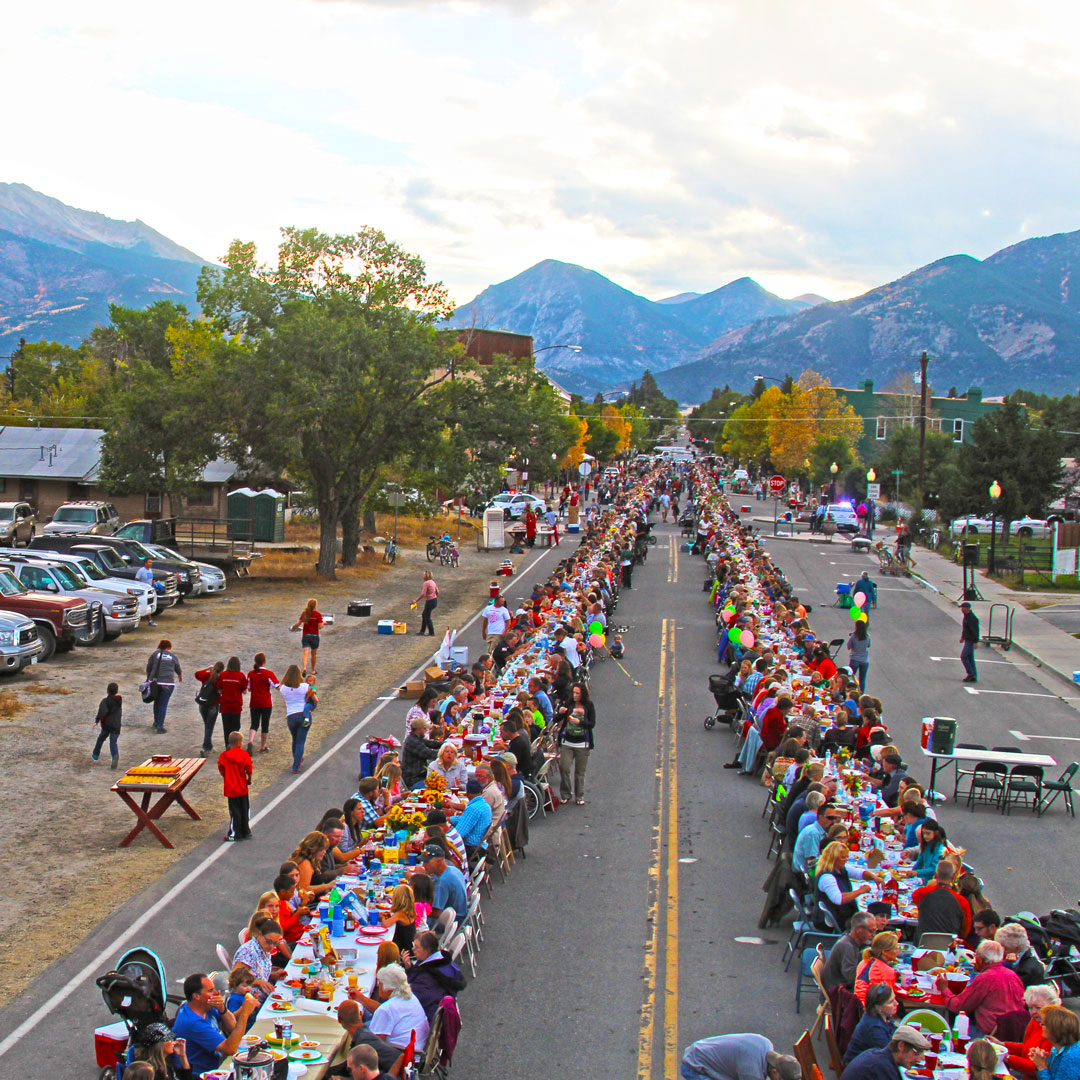 Buena Vista, Colorado
We call it BEW-NIE!
By Sue Bjorkman
Buena Vista (Chaffee County) has a local pronunciation that merits some explanation. It is pronounced like the beginning of "beautiful" rather than the way it would be in Spanish ("bwayna"). Say "byoona-vista" and you'll fit right in. Shortening it to "BV" is also locally acceptable. Buena Vista translates to "good view," which is actually quite an understatement.
Located about three hours from Denver, BV has 2,700 residents. The Collegiate Peaks — Mounts Princeton, Yale and Columbia—dominate the town's western view. The Arkansas River frames its eastern border and in the south, there is South Main. This planned development exists to enhance the vibrant kayaking community and provide a really cool live-work-shop-play option.
Buena Vista's historic downtown has a 'Wild West' meets outdoors oasis meets small-town Americana vibe. It boasts high-quality cuisine and a lively bar scene too. The Collegiate Peaks Scenic and Historic Byway runs through part of Buena Vista along HWY 24.
It's a close-knit community of adventure seekers and families keen on raising their children like they do their vegetable gardens – with a lot of care, in an atmosphere blessed with the ideal amount of water and sunshine. Buena Vista was recently named #11 on the 50 Most Affordable Sunny Small Towns in the U.S. list compiled by Light Therapy.net. According to their statistics, BV has 247 sunny days yearly and an average home price of $241,000.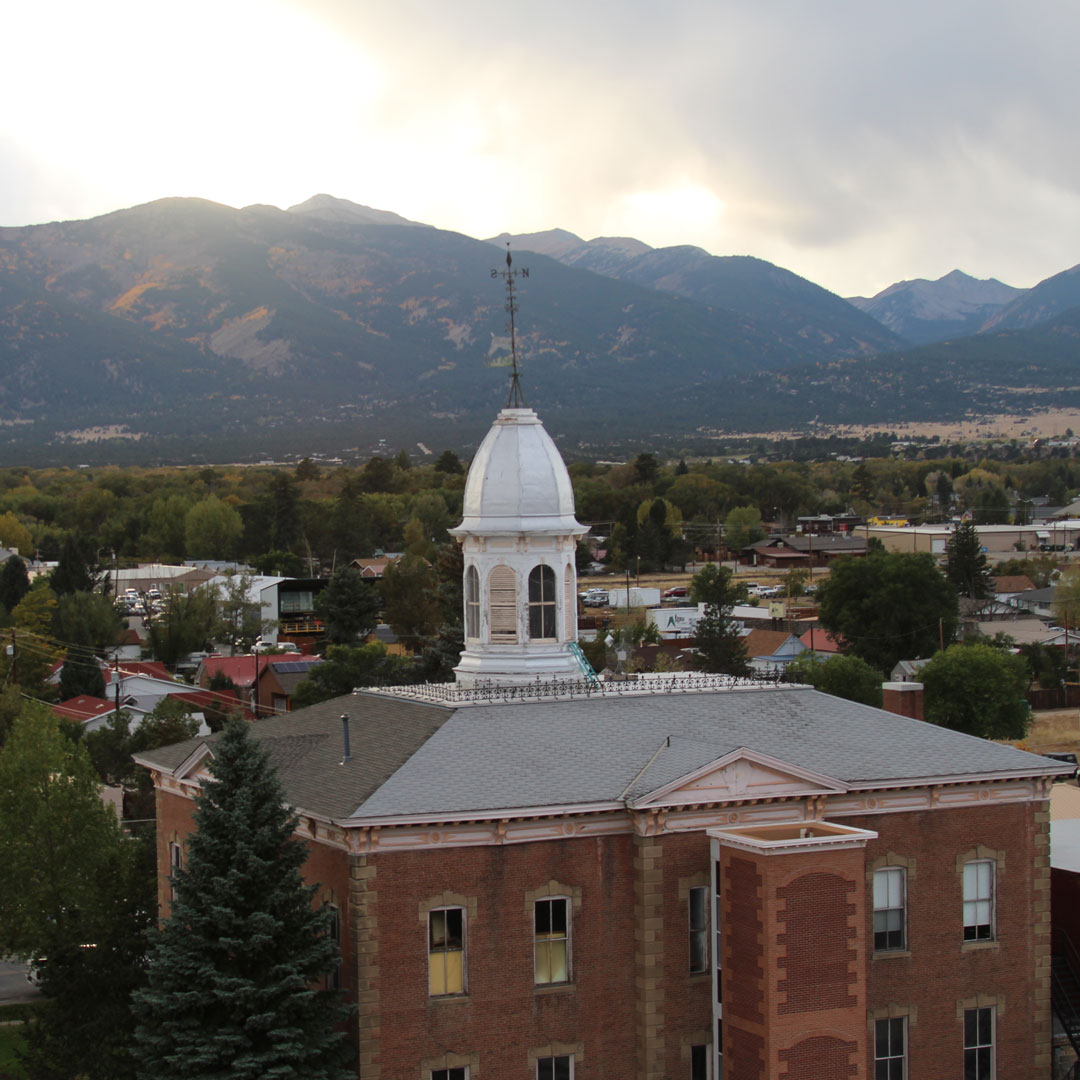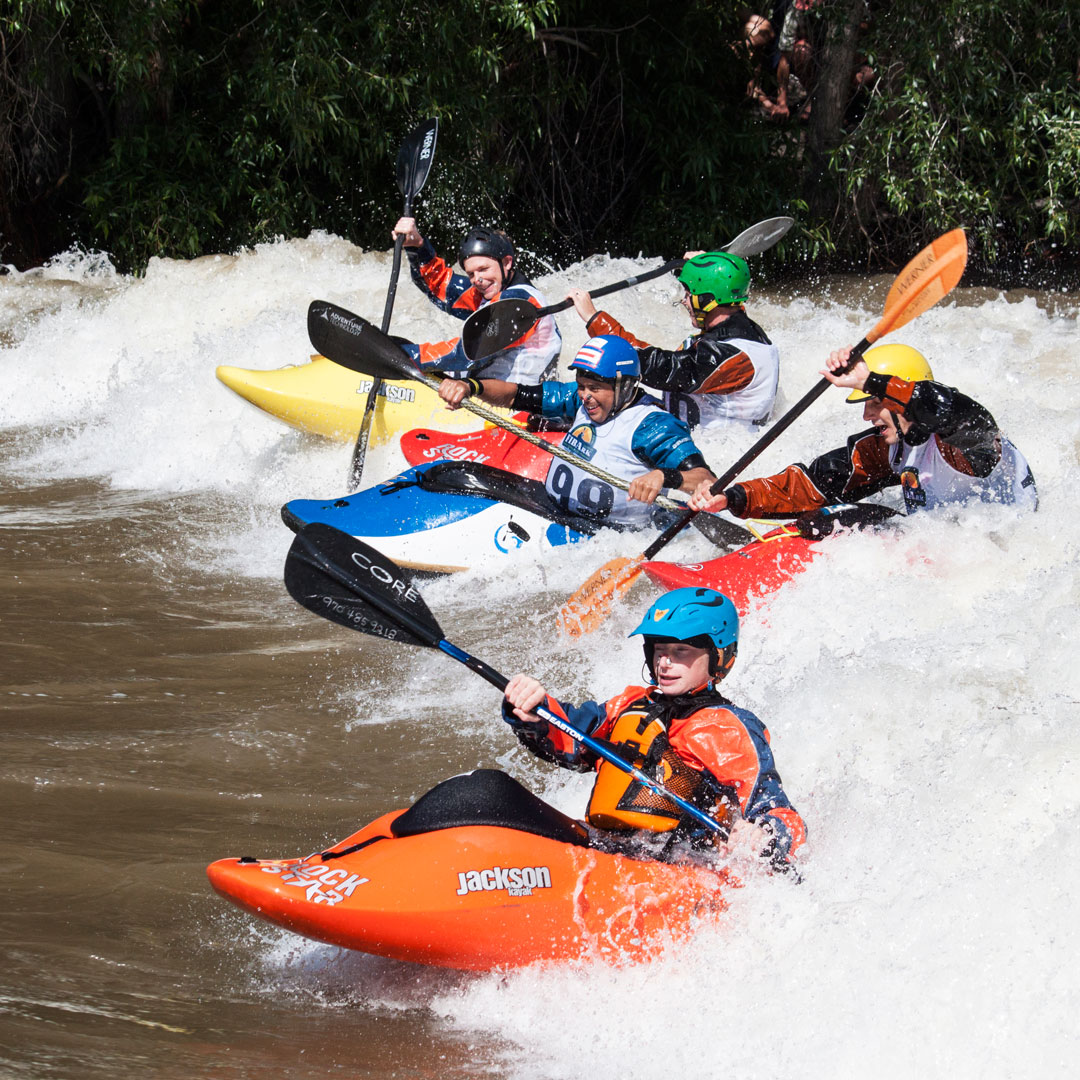 Kayaking is king. The Buena Vista River Park in South Main was developed and enhanced to make it a world class whitewater park. This green space section is a gathering point for festivals and fun. Kids love the nearby Buena Vista Boulder Garden and the Buena Vista Optimist Square Splash Park.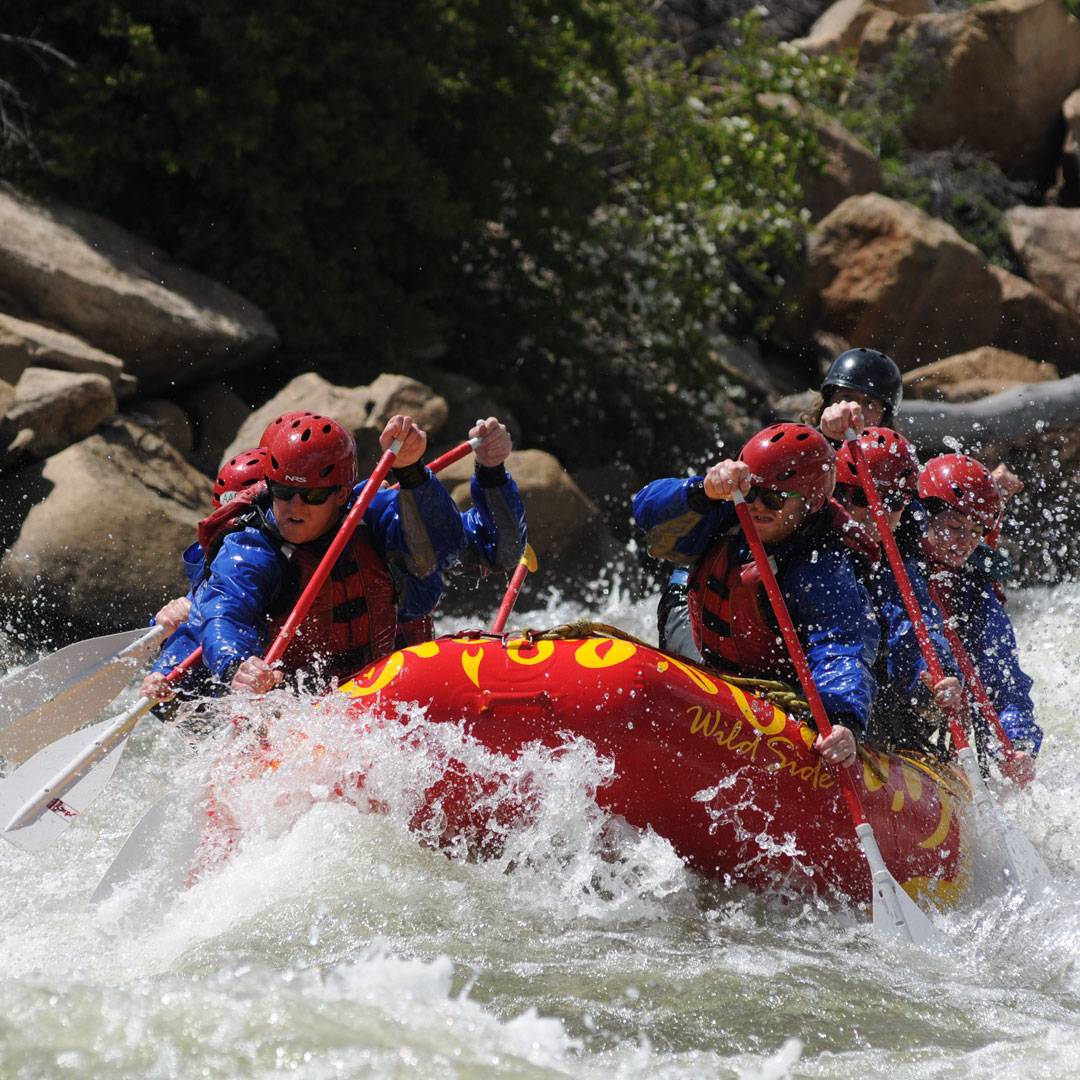 But whitewater rafting put this town on the map. River guide companies are numerous as this is one of the most popular whitewater rivers in the country. It's a natural thrill, ranging from the very mild "Milk Run" to crazy-advanced 'Numbers.' Most visitors opt for the intermediate Browns Canyon, a scenic and rapid-filled run through granite canyons. Browns Canyon was recently designated a National Monument.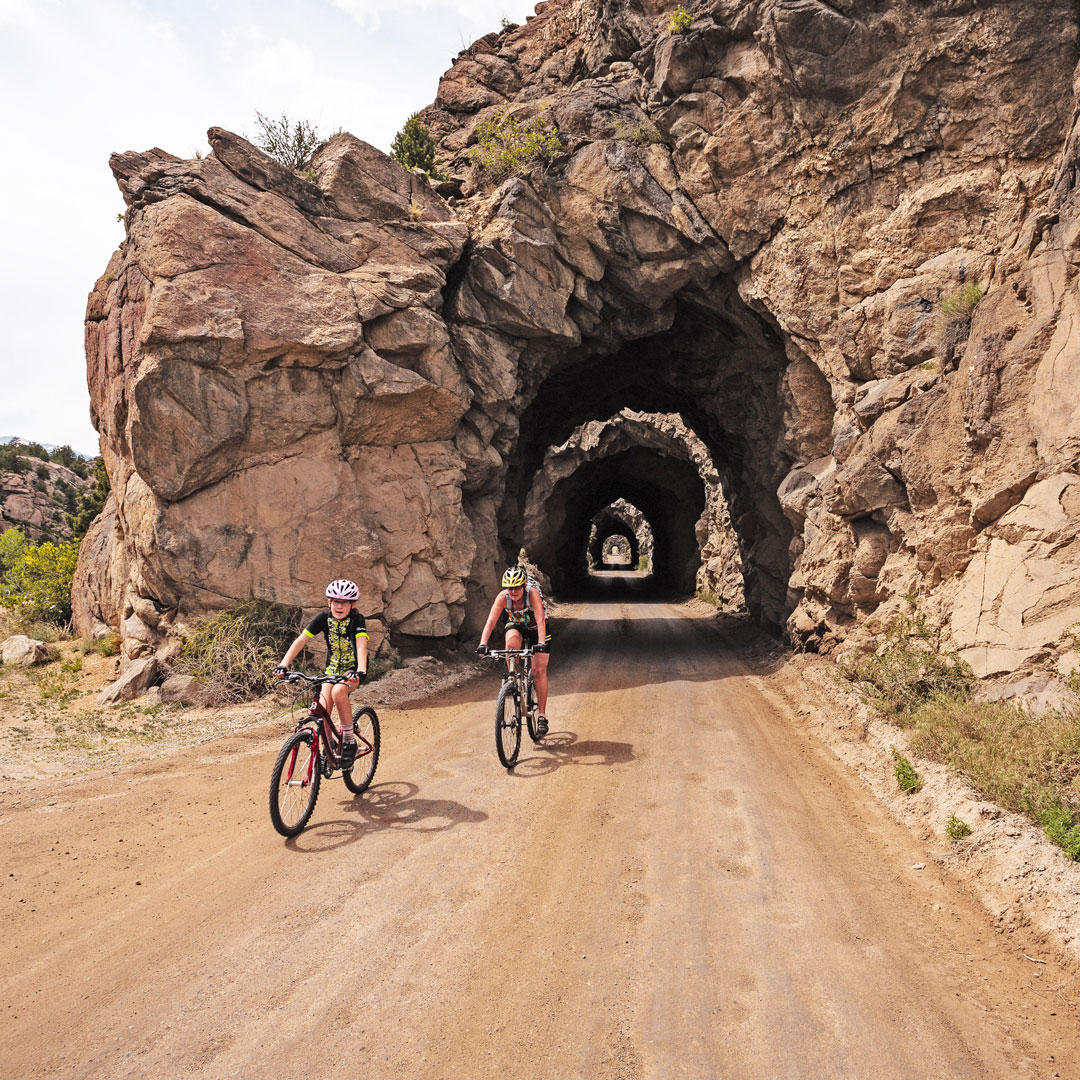 Off-river recreation abounds too. The town is determinedly bike-friendly and the Buena Vista Pump track is always bustling. A vast network trails beckons hikers and bikers on the Arkansas River Trail System, the Peaks View Trail and Barbara Whipple Trail system. Of course, BV is a staging ground for those seeking to summit a 14er, too.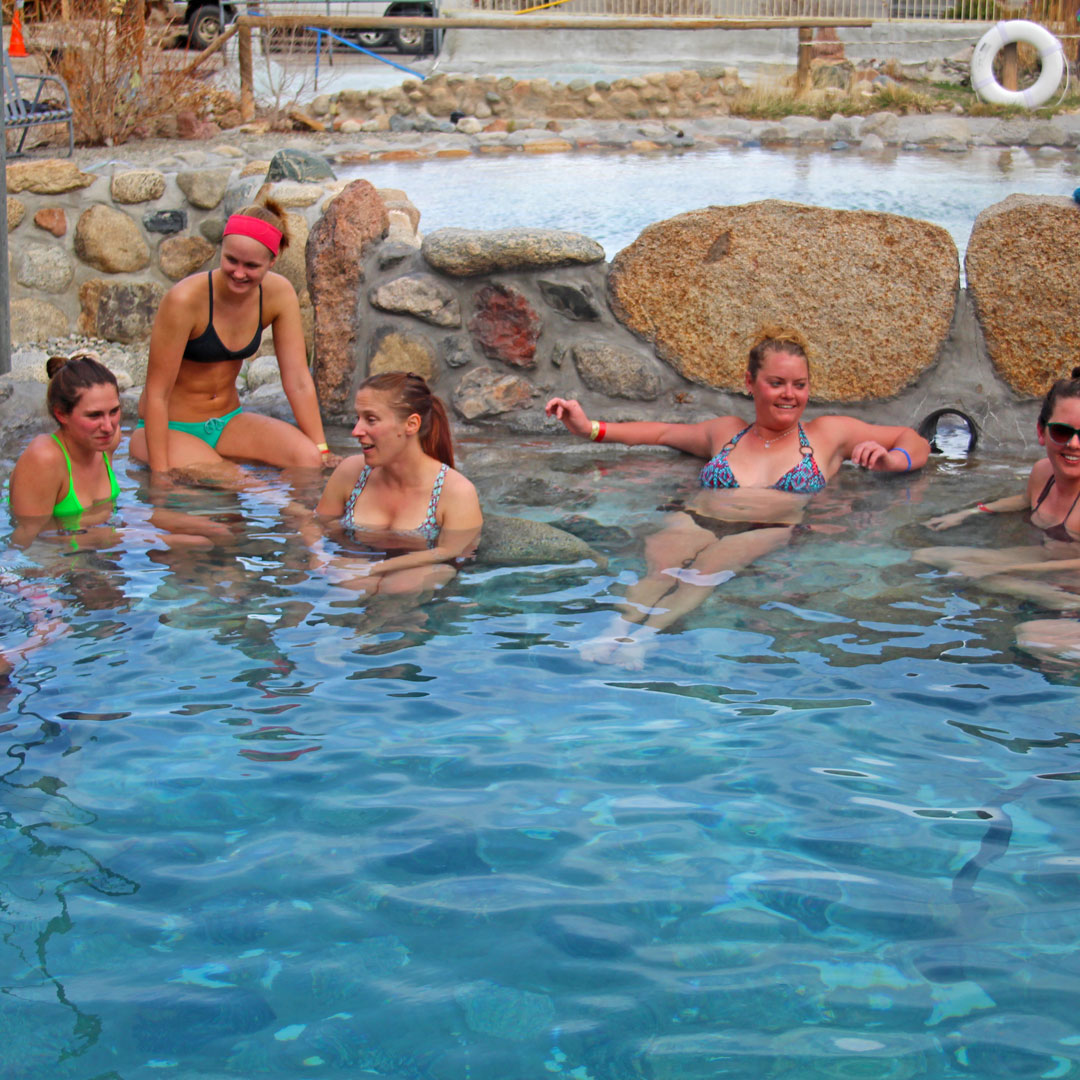 West of town, Cottonwood Pass offers countless recreation possibilities, with several lakes and trails and the Continental Divide at its summit. Very popular with cyclists in summer, the pass closes in winter and becomes a route for snowshoers and cross-country skiers. Cottonwood Hot Springs and Mt. Princeton Hot Springs Resort and Spa both provide "relaxation at elevation." Both hot springs feature 100% natural, odorless (non-sulfuric) healing waters for steamy soaking.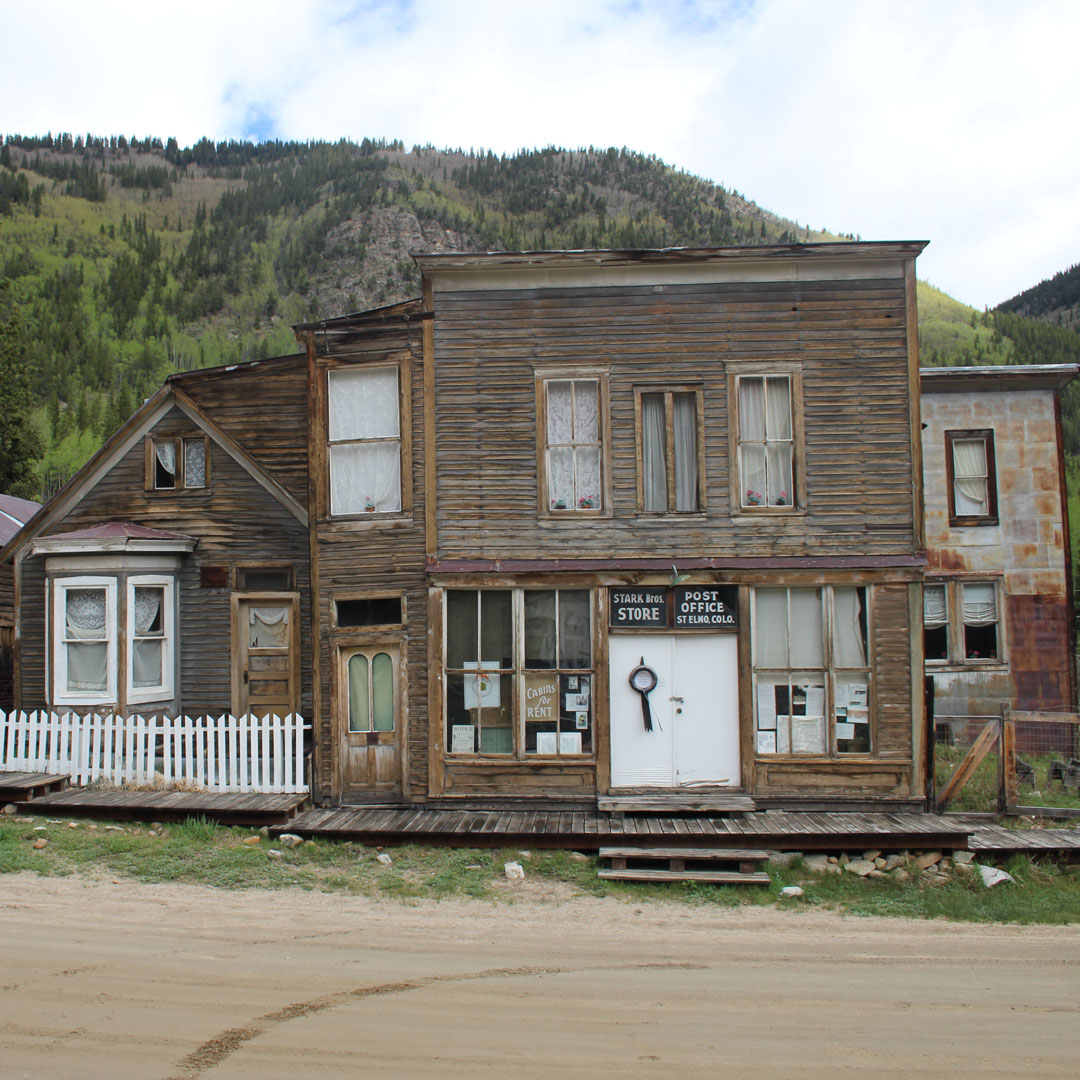 The gold rush helped established this area in the 1800s, and St. Elmo, one of the state's best-preserved "ghost towns," is here to tell the tale. Rock Hounding and rock climbing expeditions are both popular in the area, too.
Other recreation can be found at the Collegiate Peaks golf course, the zipline course at Browns Canyon Adventures Park and Mt. Princeton Horseback Riding Stables.

The Eddyline Brewery and Restaurant opened in South Main in 2009 and has since expanded to a tasting room on US 24. They believe in pairing beers for specific outdoor adventures, like the River Runners Pale Ale or the Boater Beer pilsner.
Deerhammer Distillery Company makes home-grown award-winning artisan single malt whiskey using local ingredients.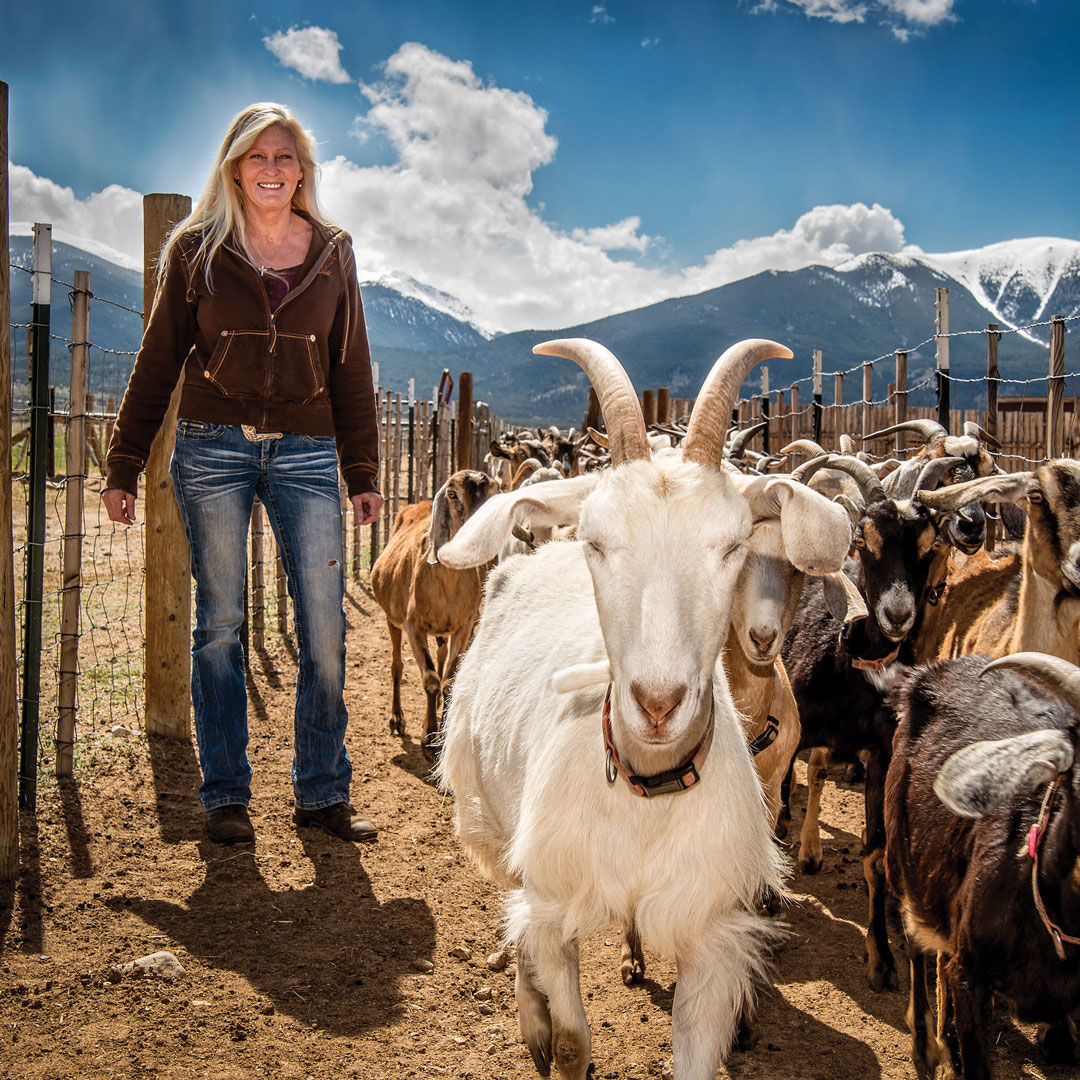 Culture and Entertainment
Downtown Main Street is lined with independently-owned art galleries, boutiques, antiques, outdoor supply stores, cafes, bars and restaurants. Live music can be found at The Lariat Bar and the Jailhouse Craft Beer Bar, both housed in hip historic 19th-century buildings. There's a free live concert series on summer Thursday nights in McPhelemy Park. BV has one of the last remaining drive-in theaters too – the Comanche Drive-In Theater.
Agrotourism is growing at the Jumping Good Goat Dairy, a sustainable agriculture venue that produces amazing local goat cheese. History stays alive at the Buena Vista Heritage Museum, the Buena Vista Depot Railroad Museum and the historic Turner Farm and Apple Orchard.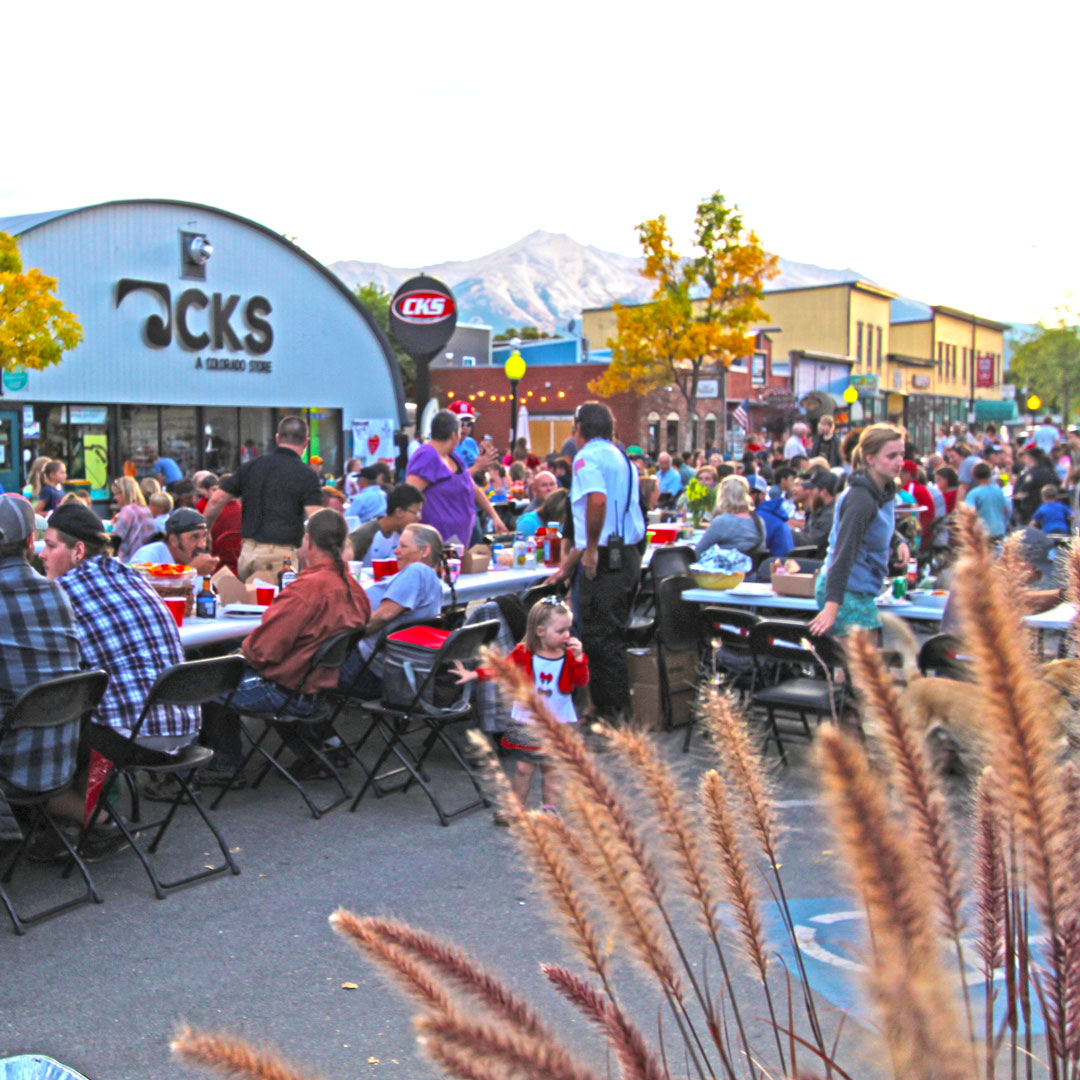 If you had this 'backyard,' you'd throw tons of rocking/frolicking parties too. Popular annual fests include CKS Paddlefest and Spirit Trail Run (May 26-29); Rapids and Grass Beer Fest (July 1); Independence Day Freedom Fest and 5K (July 4); Gold Rush Days and 5K Run (August 12-13); King Boletus Mushroom Festival (August 26-27); 14er Fest (Sept. 29- Oct. 1), and BV Strong Community Dinner (Sept. 25).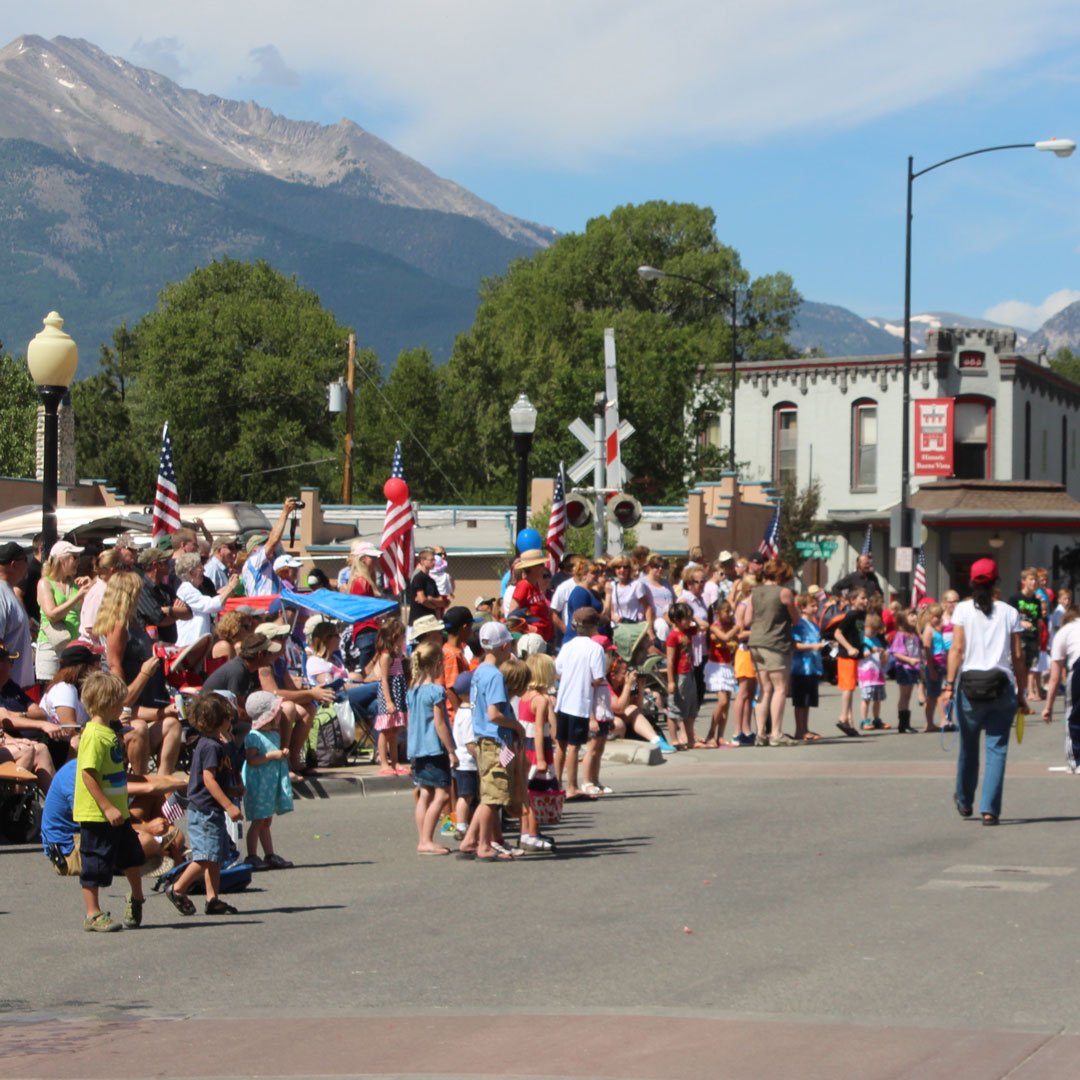 What Makes Buena Vista Great
Salida's relatively remote location ensures that residents don't just 'end up here; they're all here very intentionally. They're invested. They pour their creativity and heart into the community with entrepreneurial pursuits as well as advocacy. But at the same time, they're here for the same reasons tourists visit – to enjoy kayaking, hiking, skiing, and rafting. Salidans seem to keep this balance just fine.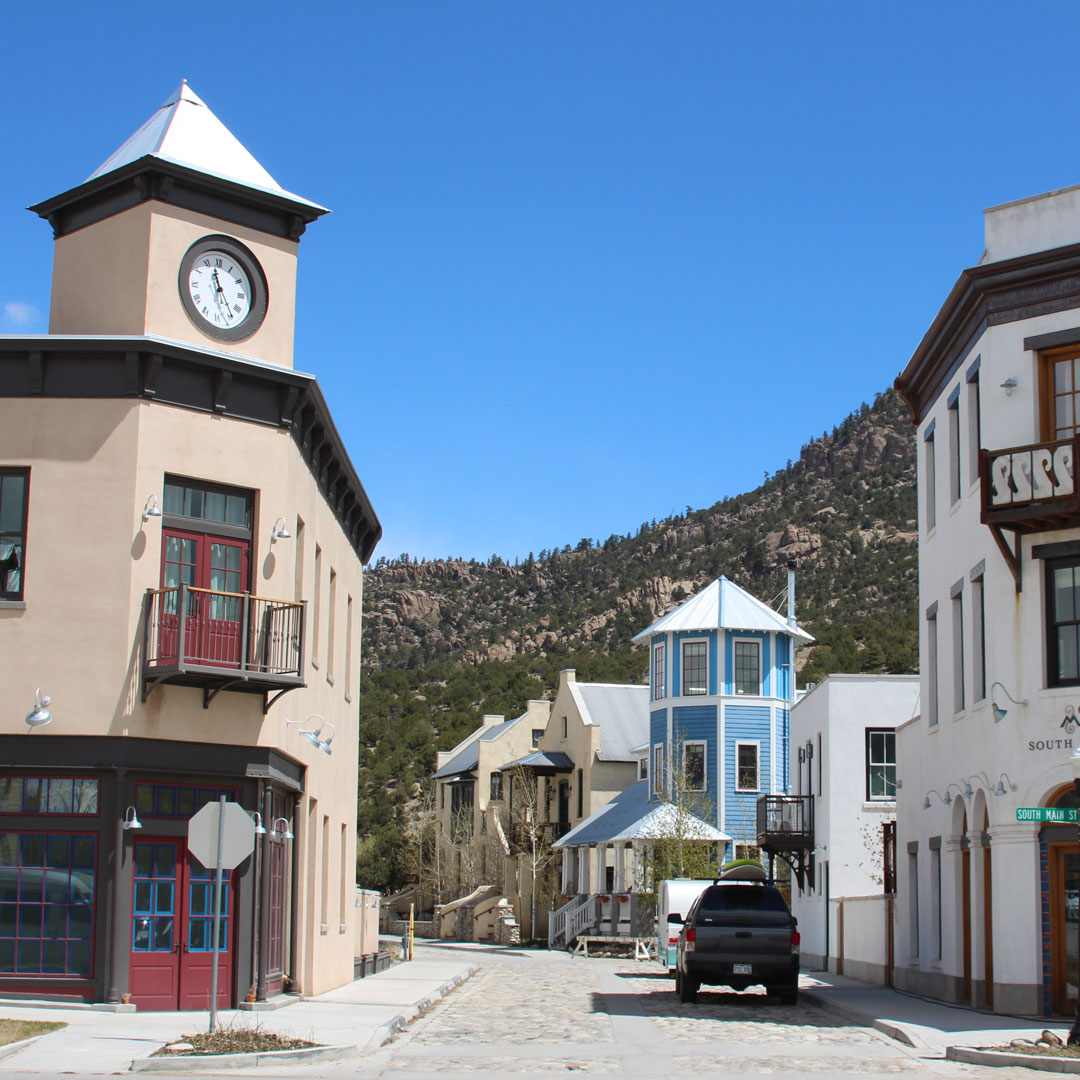 South Main, a unique planned multi-use, environmentally-friendly community on Buena Vista's southernmost boundary, began a decade ago. It was the dream of young entrepreneurs Jed Selby and his sister Katie. The vision was to turn 41 underused acres by the river into a thriving hamlet revolving around the kayaking and outdoors lifestyle. It has been a work-in-progress, slowed for a while due to the recession, but now it's coming in to its own as a mountain-urban neighborhood with a distinctive architectural style. Independently-owned boutiques now coexist next to offices next to residences next to restaurants. The community won 'Something Independent's' prestigious Wright Award in 2016. This award honors companies that successfully combine lifestyle and commerce. South Main still has room and the momentum to grow into something really different. Really cool.
Related Posts
CHAFFEE COUNTY VISITORS BUREAU