Cool Colorado jobs available this summer! With so much adventure to be had in the Heart of Colorado, there's a dire need for adventure seeking guides for summer work in Buena Vista and Salida Colorado. These small quaint mountain towns bustle with energy and excitement each summer with loads of tourists from all over, coming to experience world-class mountain biking, whitewater rafting, mountaineering one of the many 14,000 foot peaks, off-roading and many other adventures. Take a break from the ordinary job this summer and experience a cool job in Chaffee County Colorado.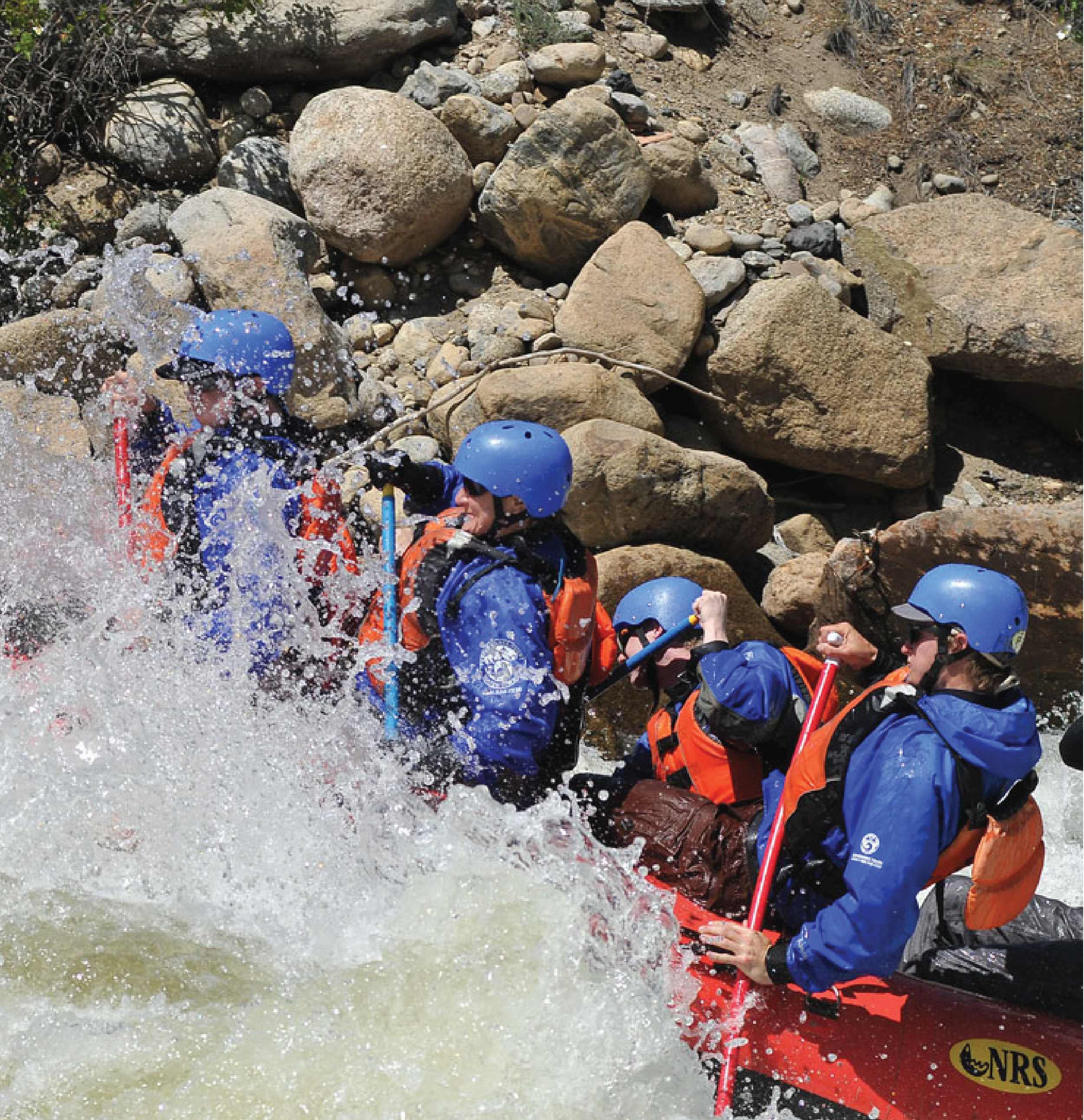 The Arkansas River flows directly through the Colorado mountain towns of Buena Vista and Salida so it's no wonder whitewater rafting is one of the main features for summer activity. The Arkansas River is home to Browns Canyon National Monument, the most rafted section of river in Colorado. To become a certified Colorado whitewater rafting guide, interested folks should apply directly to a commercial Arkansas River rafting outfitter. Applicants should have their First Aid and CPR certifications and have a love of the outdoors. Each rafting guide applicant needs to complete a rigorous training course provided by their outfitter prior to taking customers on the River. The courses typically cost some money.  Raft guide training prepares future guides in swift water boating and rescue techniques along with paddle and oar rafting skills and commands. Once qualified, enjoy a sun-filled summer of adventure guiding locals and tourists down the Arkansas River on Class II-IV whitewater.

Zipline and Aerial Park Guide
Fly thru the air with the greatest of ease this summer as a zipline and/or aerial adventure park guide. Chaffee County offers two zipline and aerial adventure parks, very popular with visitors and locals alike. Colorado ziplining has become a craze for adventure seekers. Zipline guiding combines skill and knowledge with the art of teaching others techniques and challenges incurred on their first zip experience. Aerial Adventure Parks are unique to Colorado, with off ground courses featuring various challenges. Helpful guides will provide assistance and encouragement to aerial adventure park goers as well as provide safety information and assistance.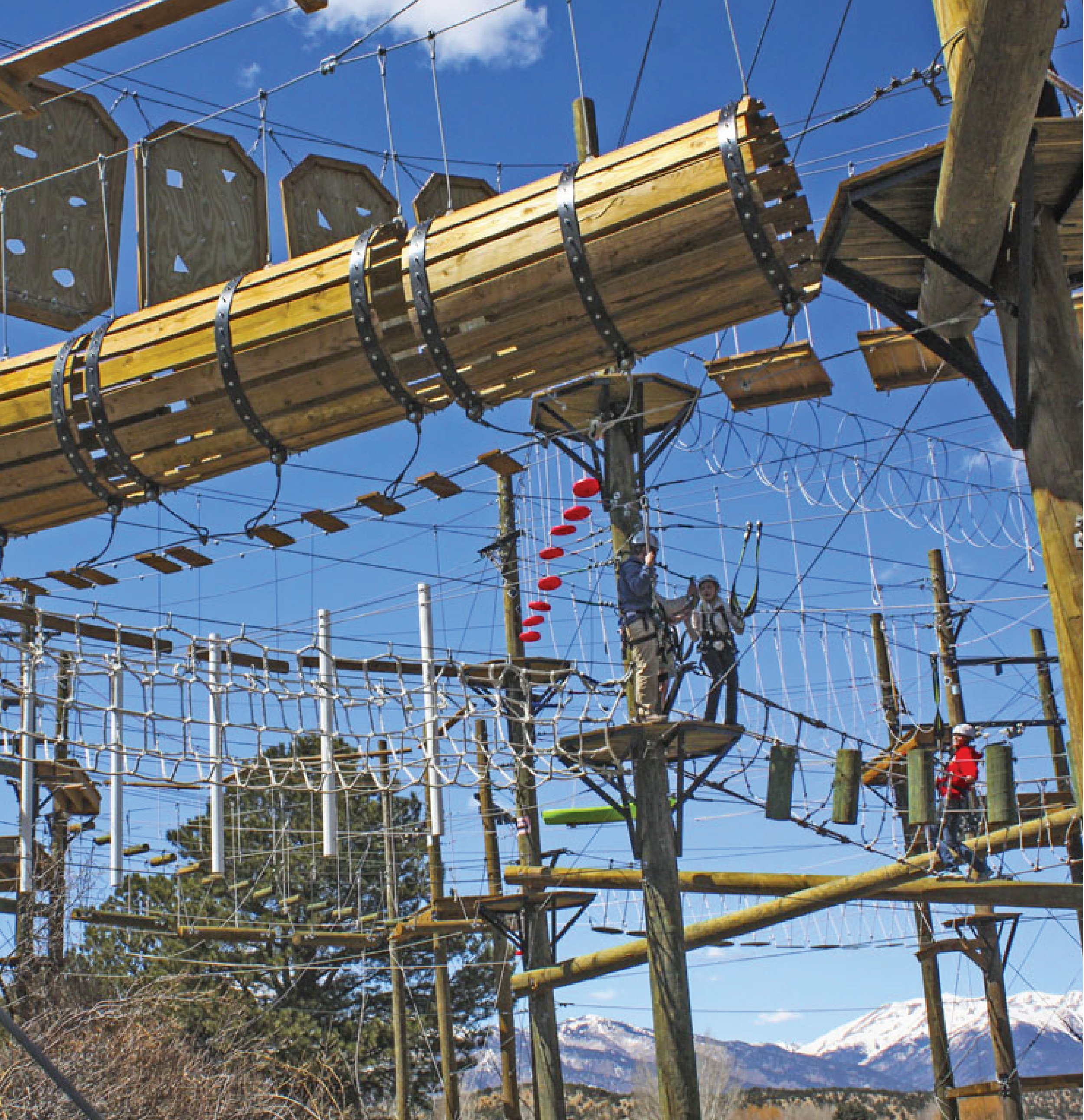 Hiking and Backpacking Guide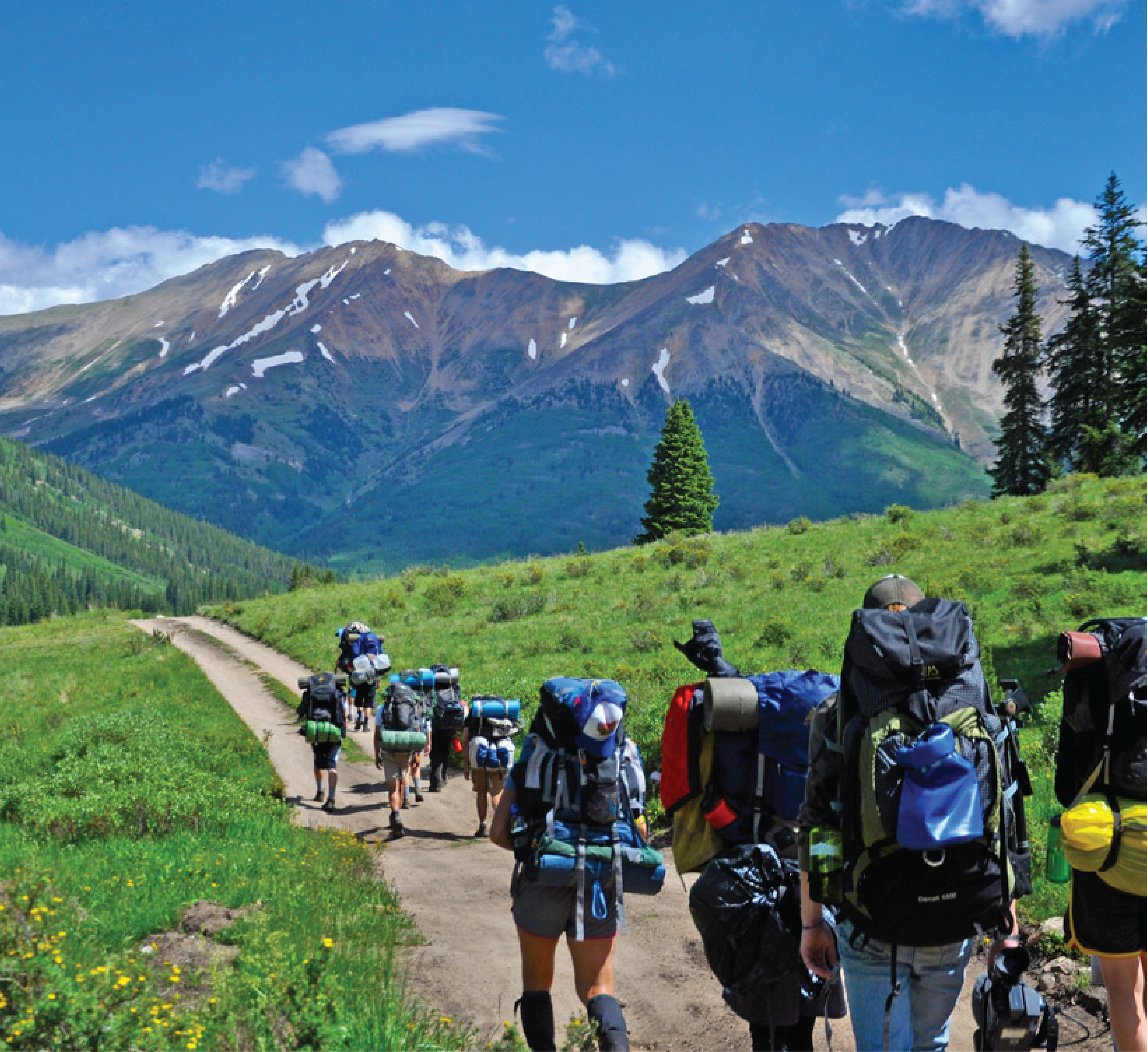 Chaffee County has the largest cluster of Colorado 14,000-foot peaks in its valley. With fifteen different 14,000-foot mountains, or fourteeners as they are called, travelers from all over come to challenge their hiking abilities to their summits. Chaffee County's Sawatch Mountains also feature part of the Colorado Trail hiking trek. Many hikers unfamiliar with the area and Colorado conditions seek the assistance of backpacking guides during their treks. To become a Colorado hiking and backpacking guide, all that is required is a true passion for the outdoors and a love for people. Apply to one of the local backpack guiding outfitters in Chaffee County and enjoy hitting the trails this summer.

Experienced wrangler or want to be? Join one of the many commercial horseback riding outfitters in the Upper Arkansas Valley out of either Buena Vista or Salida Colorado. Horse treks include guiding experienced and inexperienced folks on established trails throughout the Sawatch and surrounding mountain ranges along the Continental Divide. Trips vary in length from a few hours to multi-day pack adventures. Enjoy the beauty of the Colorado outdoors at the stables and by horseback this summer, cherishing each sunrise and sunset.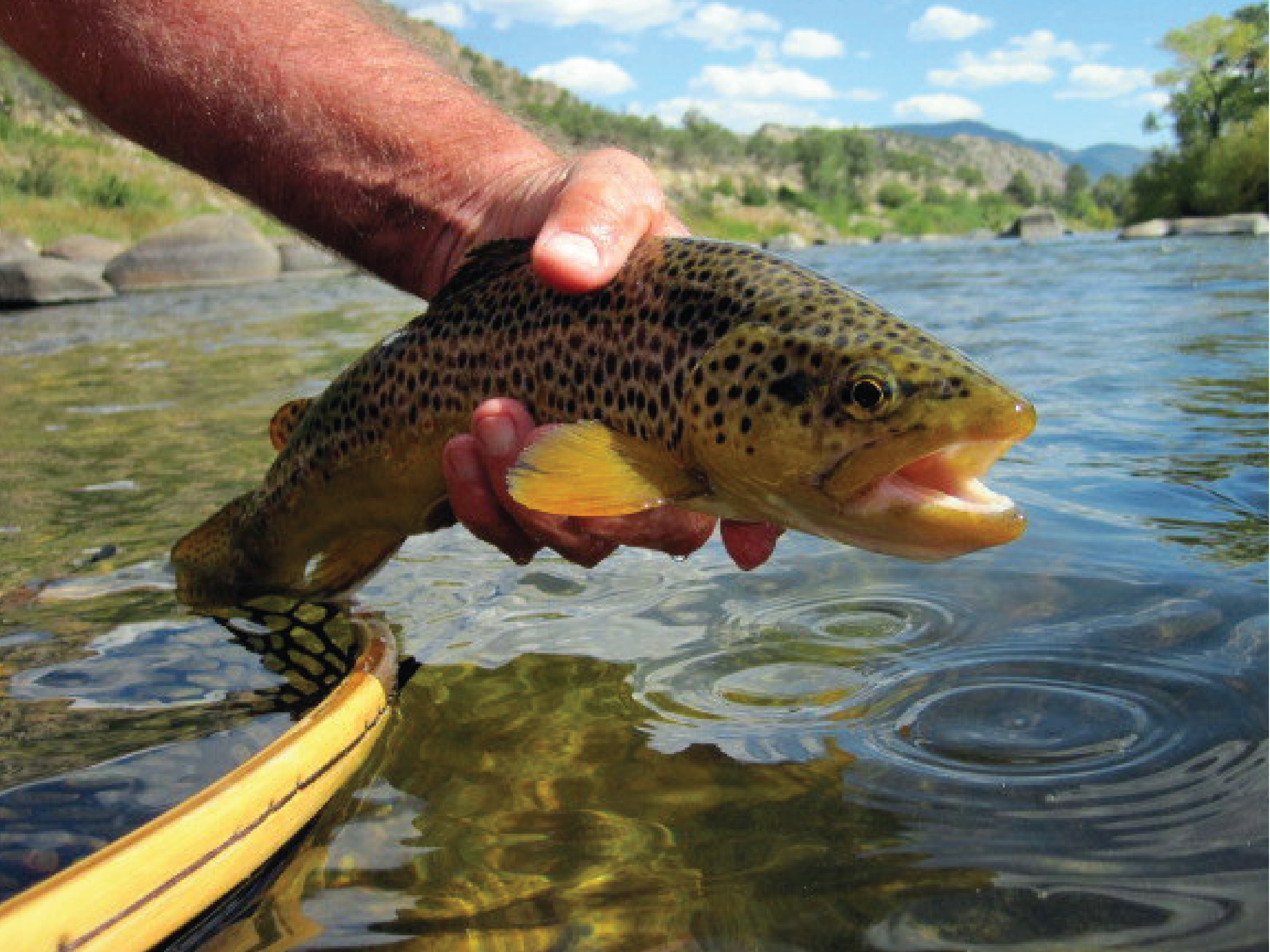 The Arkansas River flocks fly fishermen from all over to try their hand at catching a few Gold Metal Water fish. Fly fishing guides generally need knowledge of both the river fishing and guiding a raft in Class II whitewater in order to succeed. There are two fly fishing guiding companies as well as a few whitewater rafting outfitters that provide guided fishing services in Chaffee County.

If you have or want to develop a passion for rock climbing, consider becoming a rock climbing guide in Chaffee County this summer. It's preferred that climbing guide applicants obtain their single pitch instructor certification from IMGA (International Mountain Guide Association) and have their WFR certification (Wilderness First Responder), but some outfitters do not require these certifications. Knowledge of the local climbing area can be a bonus, but the focus for climbing guiding success is on sharing a passion for climbing, strong communication skills combined with the gift of teaching others.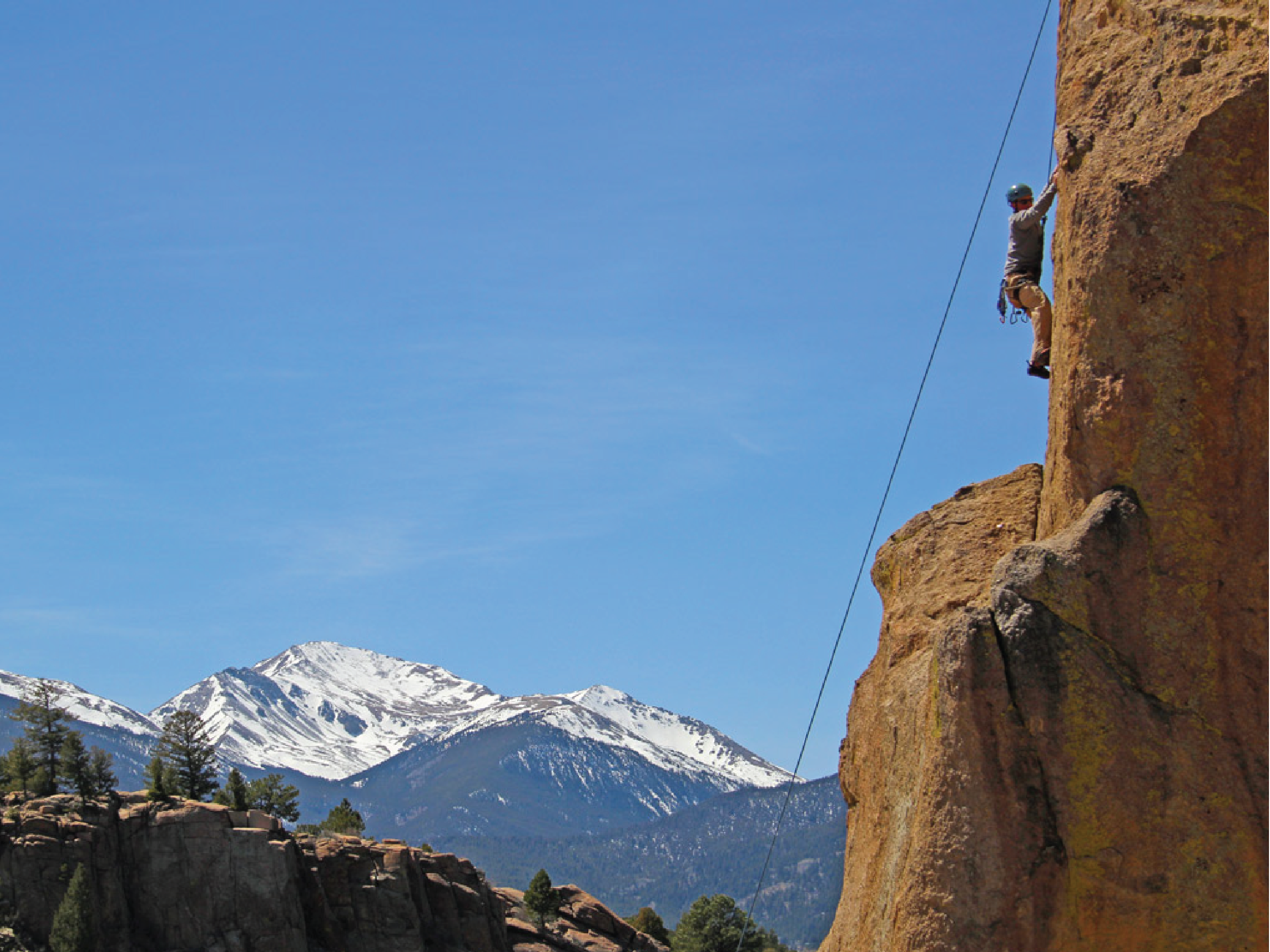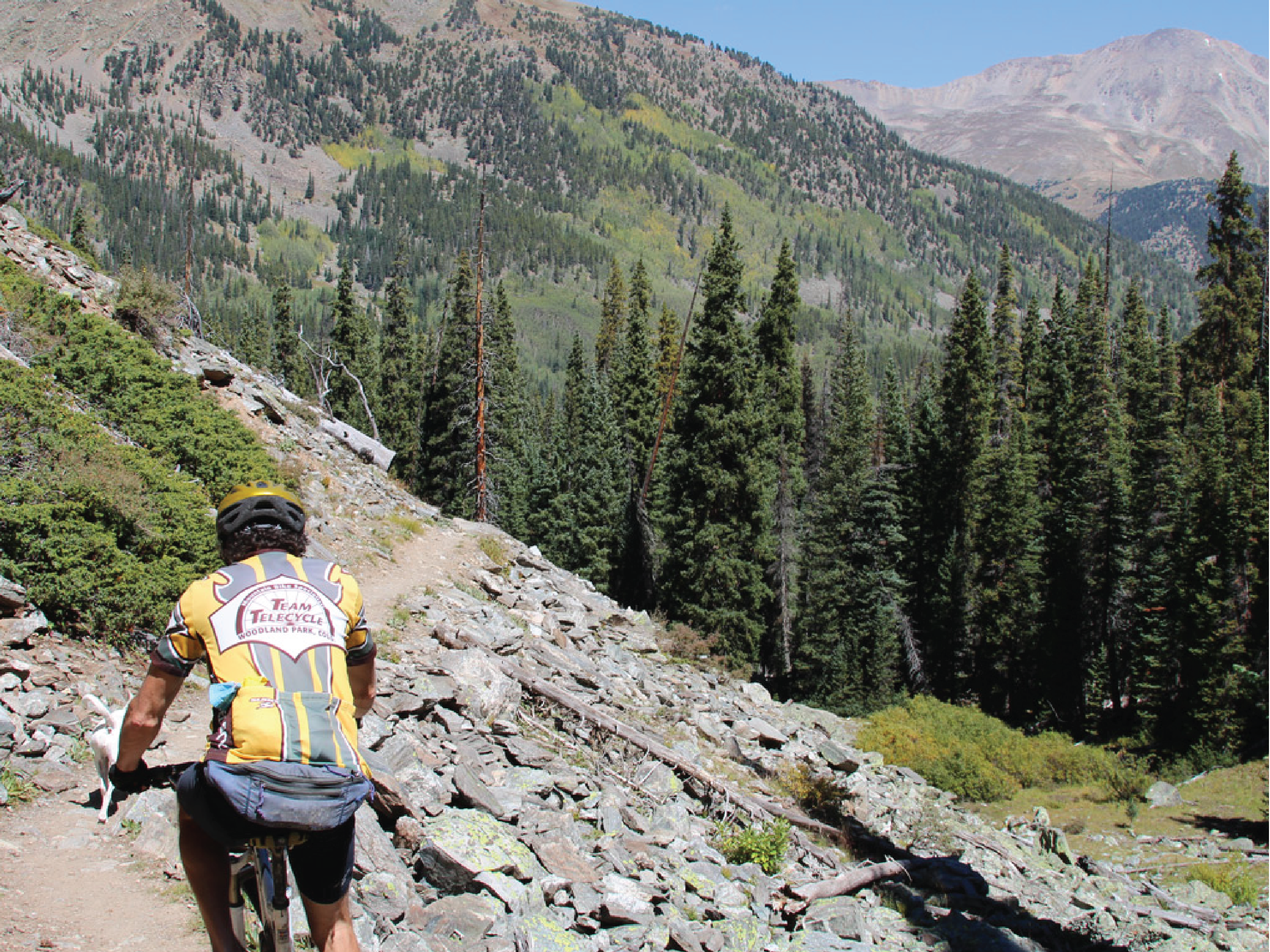 Crave the thrill of the dirt trail? Why not get paid to get dirty this summer as a mountain bike guide. There are several mountain bike outfitters in Chaffee County equipped to take guests on a variety of mountain bike trails throughout Buena Vista and Salida Colorado. Interested bikers should complete their biking guide certification through the IMBA (International Mountain Biking Association) and have their WFR certification (Wilderness First Responder) before applying, but some outfitters require less certification. Good physical ability combined with the love of mountain biking and people should get you where you want to be this summer.

Life Guard at Natural Hot Springs
Chaffee County is truly unique, offering therapeutic hot water bubbling out of the ground at 140 degrees in three natural geothermic hot springs. All three Chaffee County hot springs are open to the public year-round. There are child-friendly pools, one with a summertime water slide, where life guard staff is needed. Enjoy the many perks of hot springs employment as a full time life guard this summer.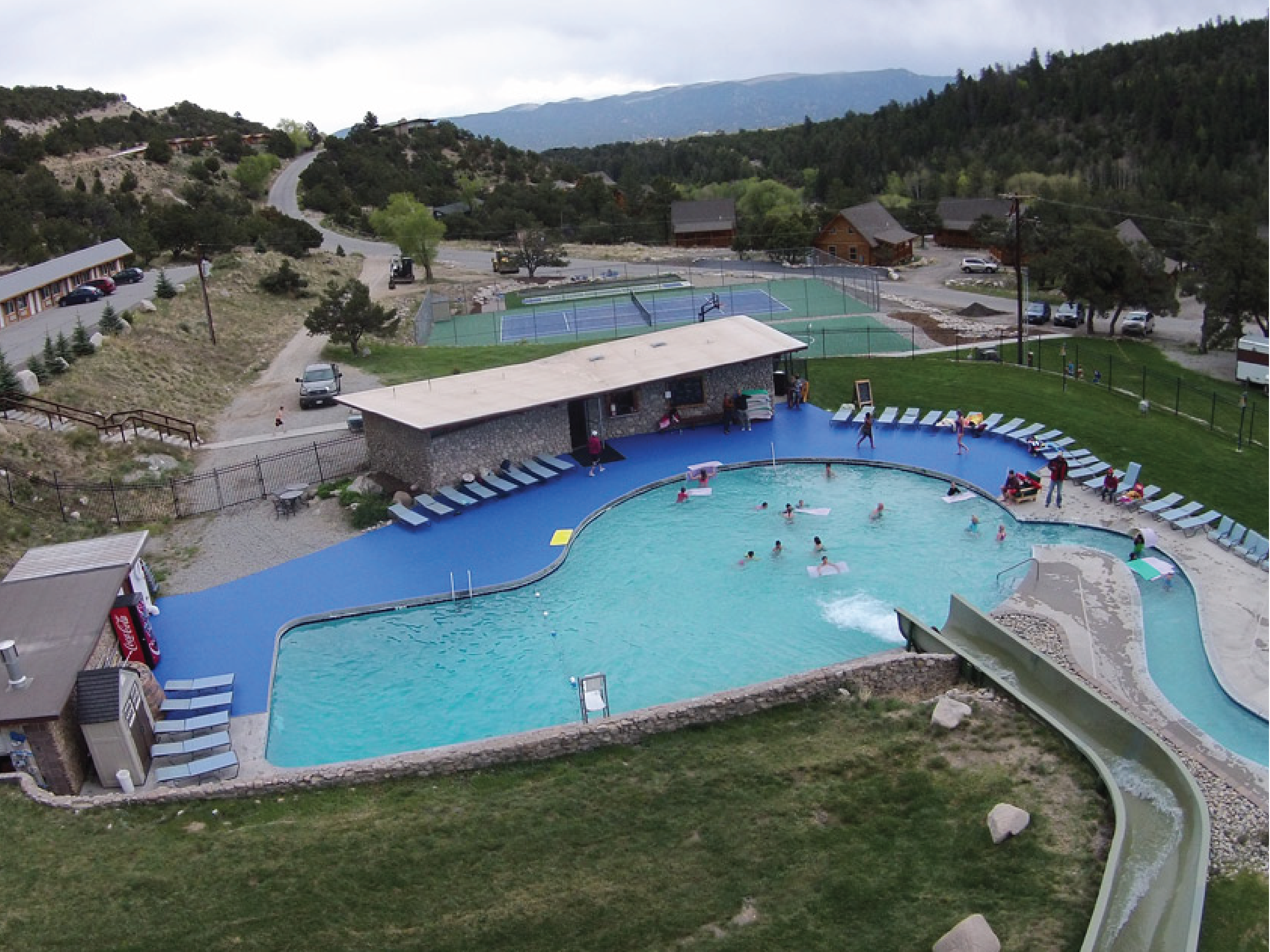 Colorado State Parks Ranger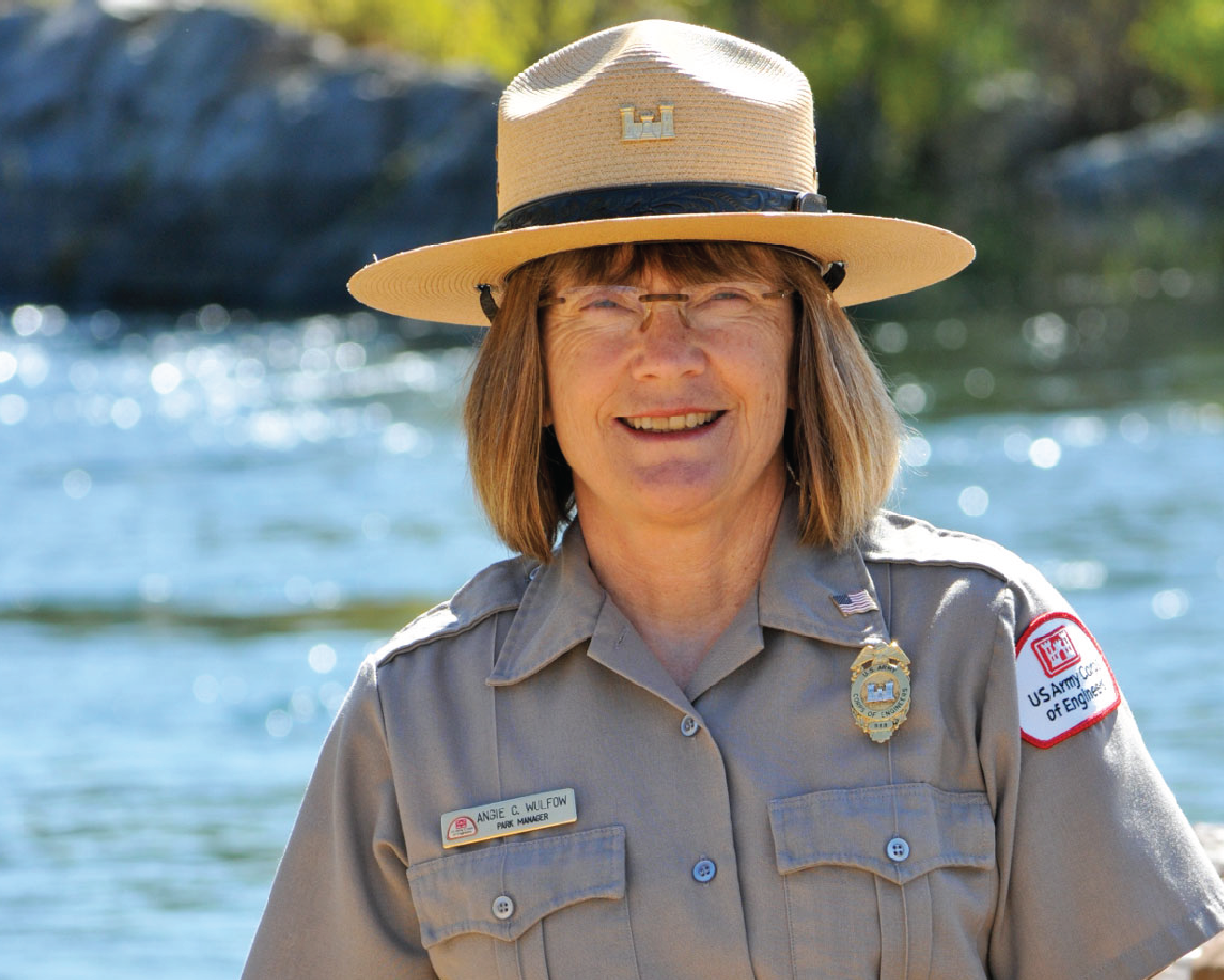 Want a summertime job with good benefits and great potential for longevity and resume enhancement. Look no further than a seasonal summertime position with Colorado State Parks. Colorado tourism ramps up during the summer months, forcing Chaffee County's Colorado State Parks division to nearly double its staff. There is a need for park rangers, maintenance staff, gate patrollers and interpretive staff. Active duties of a seasonal Colorado State Parks Ranger in Chaffee County include river rafting patrol, mountain bike patrol, off-roading patrol and general Park visitor assistance. Seasonal Colorado State Park applicants should have a love for the Colorado outdoors, good people skills and be well-rounded individuals interested in the natural resource field.

Crave some excitement this summer but not necessarily want to be outdoors in the elements either. Consider one of the many activity office jobs available during the summer in Chaffee County. Seasonal whitewater rafting businesses, off-roading tour companies and mountain biking tour operators go full force all summer and seek qualified applicants to assist with office duties. Activity office jobs require enthusiastic individuals with good customer service skills who are interested in the activities they sell.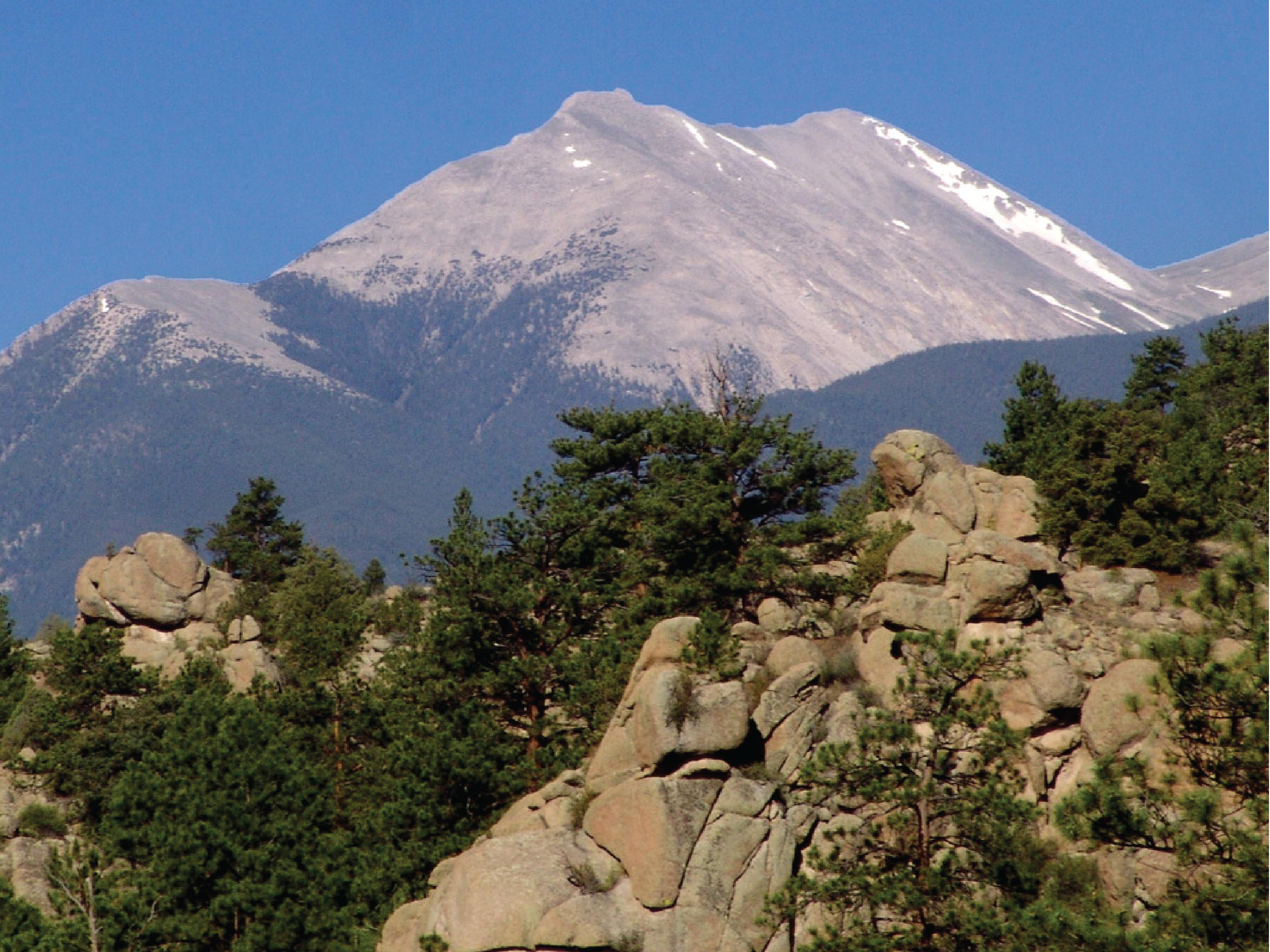 Related Posts
CHAFFEE COUNTY VISITORS BUREAU