SALIDA ARTISTS TAKE ON MANY SHAPES IN THE HEART OF COLORADO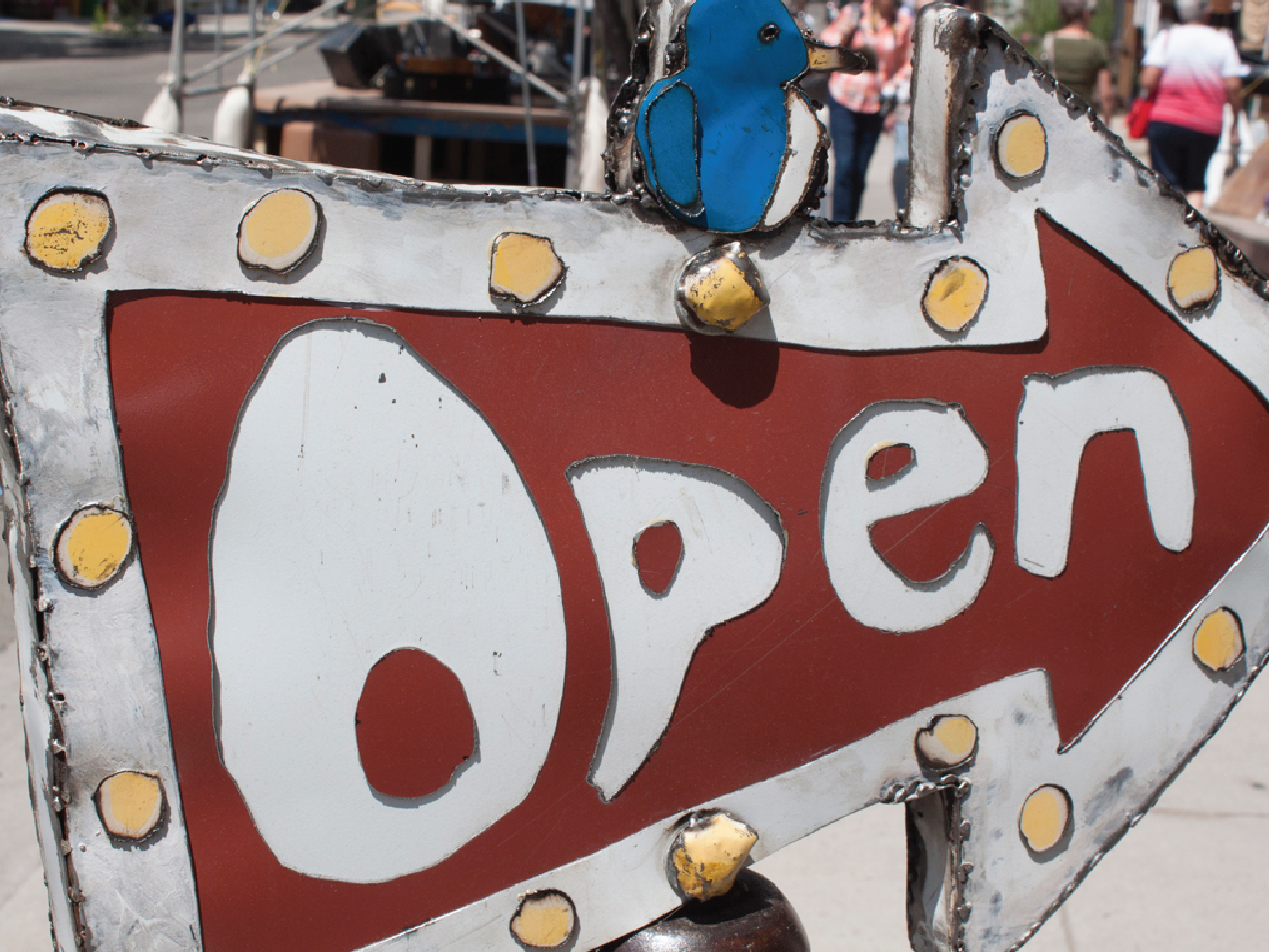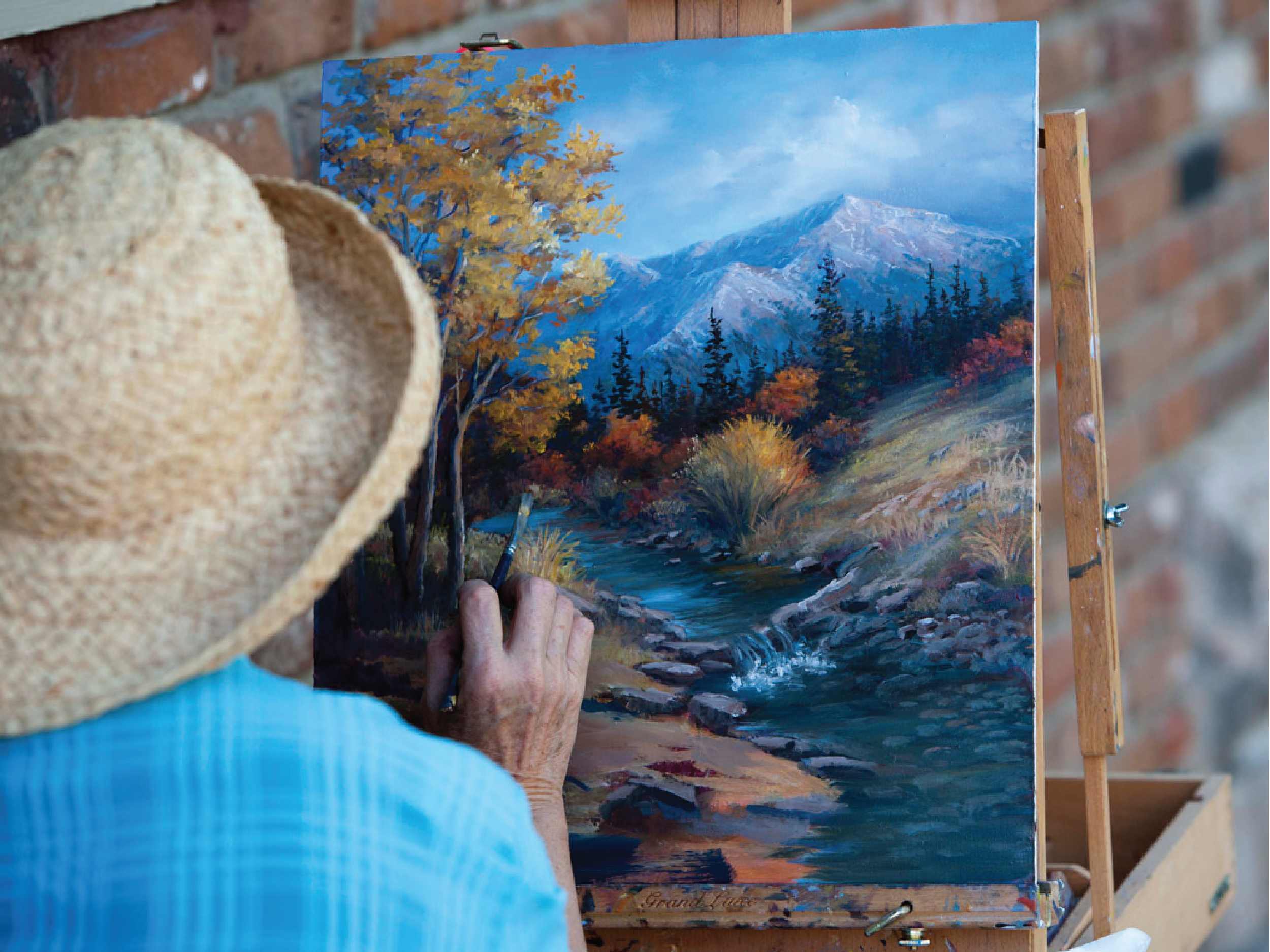 Salida, Colorado's beautiful scenery and climate makes for a natural feeding ground for artists of all mediums. The mild  'banana belt' climate found in Salida along with its convenient location in the Heart of Colorado next to the Colorado Rockies and placement alongside the world-class Arkansas River, it's really no wonder why artists and outdoor enthusiasts alike take great pride in calling Salida home.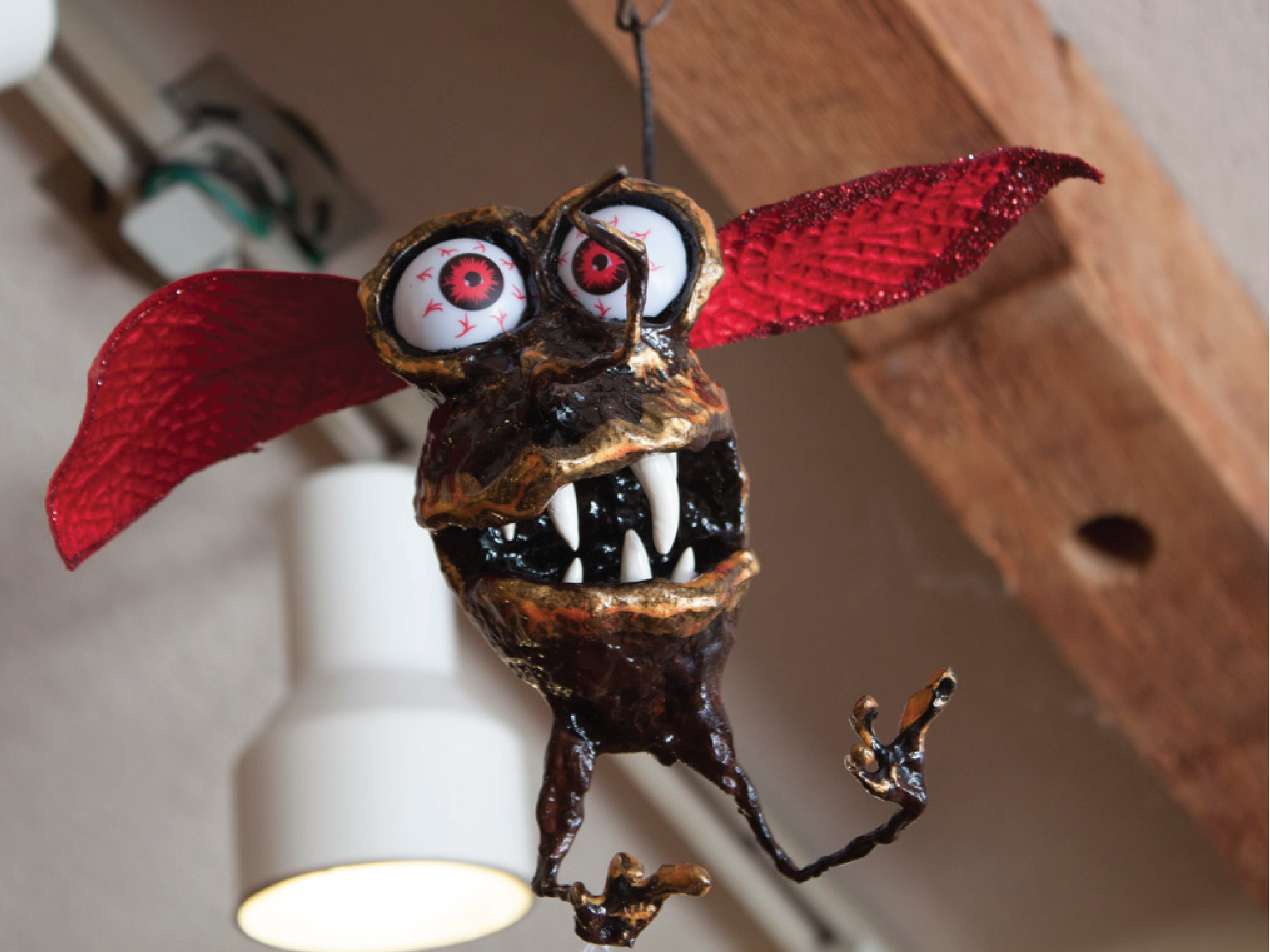 Salida artists embrace this surrounding beauty to create a variety of works, reflecting Colorado's splendor. Whether it is sculpture, paintings or jewelry that tickle your fancy, take time and get to know the many Salida artists by simply walking the Historic Downtown Salida streets and popping into galleries. Or, here we have showcased a few local Salida artisans from the Salida Creative District to give a taste of our Cool Colorado Artists in Salida.

Try These Unique Salida Artists
The Maverick Potter
In creating his own art studio and taking on the name 'The Maverick Potter,' owner and artist Mark Rittmann truly embraced the meaning of the word Maverick: independently minded. Creating useable yet uniquely shaped pottery with a utilitarian factor, Mark's pottery and sculptures embrace his upbringing in Hong Kong. "Hong Kong was an interesting place to be raised," explained Rittmann. The Maverick Potter is a family owned and operated business in downtown Salida Colorado. Mark Rittmann creates all of his works onsite, and hosts kids pottery classes each week for local children aged 5 – 12 years. The Maverick Potter also hosts a dozen regional clay artists wares that feature different forms of sgraffito, shino and raku pottery. Visit them online at www.Maverickpotter.com

Brodeur Fine Art
Paulette Brodeur, owner and resident artist of Brodeur Fine Art, has been inundated with art since the age of 10. Finding inspiration from anywhere and everywhere, Paulette's whimsical and eclectic art is infectious. "My whole interest in art is just to see how I can expand, do something different than I've ever done before," explained Paulette in a video interview for Salida Creative District. Using mixed media on canvas or acid-free paper, Brodeur Fine Art showcases oils, acrylic and pastels, sometimes mixing pastel over acrylic to give it further depth. Paulette prefers not to be locked into any specified style or color scheme therefore allowing her true artistic spirit to create. Visit Paulette online at www.BrodeurArt.com

Carl Bork & KM Watkins
Salida transplants Carl Bork and KM Watkins have found magic in Salida, opening up their own art gallery on 1st Street in Salida. Both Carl and KM focus on landscape and nature acrylic paintings, with occasional portraits and more figurative works. Working together, Carl and KM enjoy providing different perspectives on each other's paintings to keep their relationship fun and interesting. "We are in the middle of it here in this valley, with awesome landscapes," admitted Bork in a video interview with the Salida Creative District. "It is the perfect location to outside and paint all the cool stuff in Colorado." While Watkins prefers more muted tones with her animal depictions, Bork tends to focus on orange and blues in his landscape works which equate warm and cool color concepts for him. Visit them online at www.Carlbork.com

Four Winds Gallery
Linda Francis based her Four Winds Gallery on a Native American name given to her that means 'four directions woman'. The majority of the work found in Four Winds Gallery in downtown Salida features Francis' essence of nature paintings. Francis prefers mixed media imposed abstract landscape paintings using a variety of materials. Some works feature paper, stones, fabric, plaster and/or found materials from out on a hike, providing an additional depth and texture in the paintings that she prefers. Francis' landscape paintings are not based on a photo-realistic style, but elements that tie the work to landscape observance or landscape elements. She tends to sketch landscape inspirations and then create paintings that condense, interpret and invigorate the shapes, forms and colors. Access art online at www.Fourwindsgallery-colorado.com

The Bungled Jungle
What do you get when you mix a former nuclear physicist and a geologist together? Why, the creative minds of the Bungled Jungle of course! Pat Landreth and Suzanne Montano are the brilliant artists behind the wild and crazy creatures from the mind at the Bungled Jungle in downtown Salida. Landreth and Montano managed to take their scientific minds and put them together to create imaginative and magical monsters along with steam punk machines. "We are really bad inventors," remarked Landreth in a video interview for the Salida Creative District, "But I like that because there's no fault; you can't lose." Each hand-crafted sculpture consists of a metal/wood or plastic armature base and is then built up with over 13 layers of different medium such as rubber, plastic, metal, plaster and/or clay. It takes between 2 to 4 weeks to perfect each creation found at the Bungled Jungle. View the works of art at www.Bungledjungle.com

Felt in Hand
Creative mastermind and wool lover PJ Bergin has created a magical studio called Felt in Hand to exhibit and display her hand crafted felt tapestries, inspired by the natural Salida Colorado surroundings and the wool itself. Each tapestry piece is designed to enhance a room visually, but is also created to bring a special balance and meaning into any space. The ancient technique of felt making is heightened by Bergin by making it into contemporary tapestry. The three-dimensional works of art create shadows, bringing energy into the space. The domestic wool Bergin uses is from Ohio, and is artfully died and pressed into felt according to each unique piece. Tapestry works are often finished off with metal wiring couched on top of the felt along with hand-painted accents to enhance the visual appeal of the piece. For more information, visit www.Feltinhand.com
Related Posts
CHAFFEE COUNTY VISITORS BUREAU