You've found each other. You've found the place where your memories will begin. Congratulations! Now what? Now dig into the delightful details and decisions that complete the dream. Salida and Buena Vista's creative local wedding and celebration specialists have everything covered, from flowers to photographers, caterers to cakes, lodging to live music, and more. These businesses are entrepreneur-owned, small independent businesses. The kind you can call and talk straight to the owner. The kind that will be there with you every step of the way.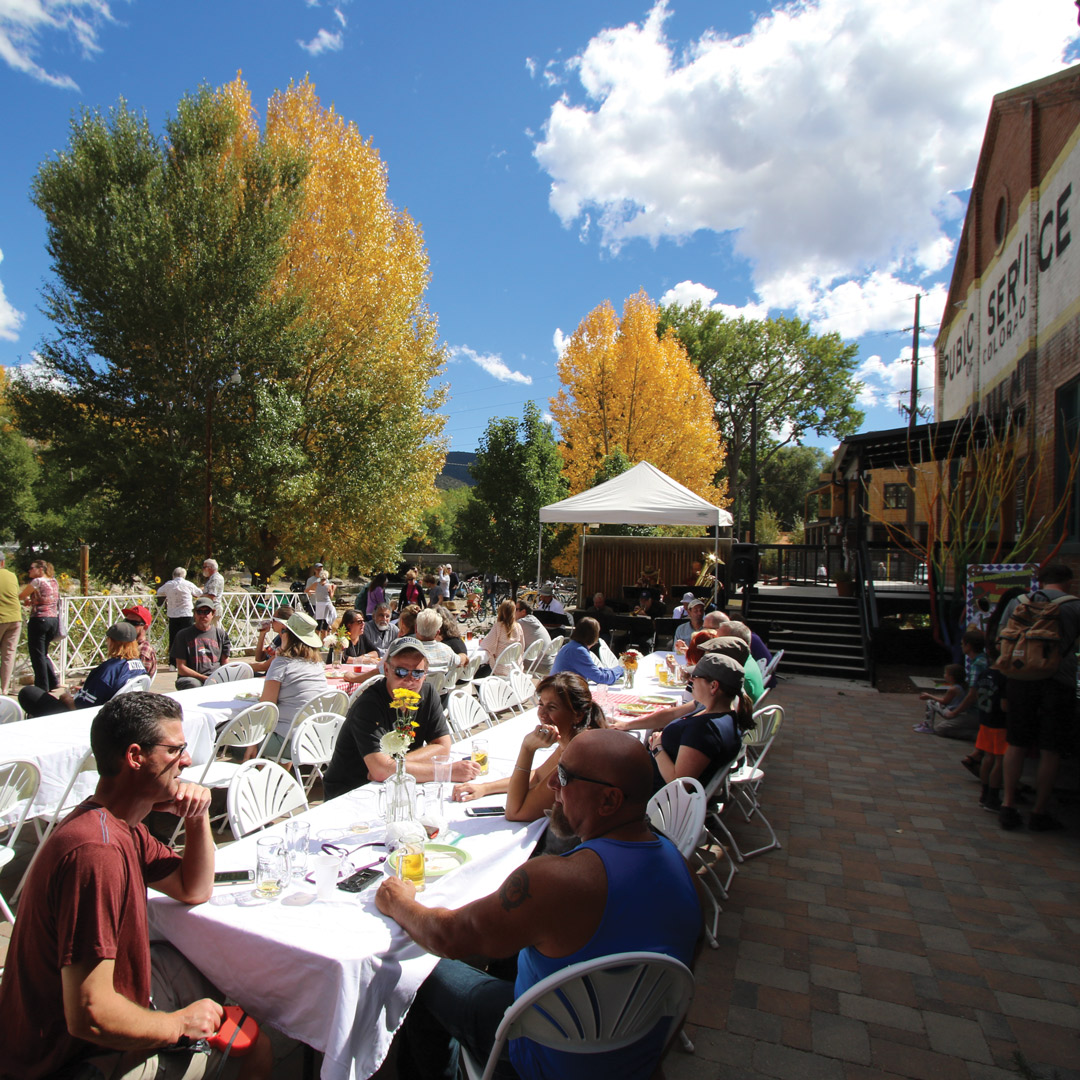 Heart of the Rockies Wedding Association
This comprehensive resource for recommended premier local wedding specialists is the best place to start. All vendor members are carefully selected for their professionalism, experience and quality, so you can rest assured they are reliable and remarkable. Find venues, wedding planners, officiants and ministers, musicians, event rentals, photographers, photo booths, floral décor, cakes and caterers and beauty consultants and salons through this organization. Even find recreation companies ready to keep everyone on your guest list entertained throughout the weekend (or longer!). 719.203.1994 . www.HeartOfTheRockiesWedding.com

Phreckles Photography
Cailey McDermott not only owns Phreckles Photography, but is also president of the Heart of the Rockies Wedding Association. The two go hand-in-hand as Cailey specializes in wedding photography. Her unconventional style allows her to get those candid and unexpected shots simply by following her instincts. Because she seems to be everywhere something memorable is happening, she's been affectionately dubbed "the ninja." http://phrecklesphoto.com/
Paper Posey Photography
Owner Avery Bechtal was voted best photographer in the Mountain Mail's 'Best of Salida' awards five years in a row. She does many types of photography but weddings are her favorite because of her far-reaching perspective. As she focuses on capturing the essence of the present day ceremony, her inner lens is focused far into the future. She sees this couple, and even generations beyond, looking at these photos and savoring the start of this family. http://paperposeyphotography.com/

Knot Just Another Wedding
Wedding planner Aly Camerlo helps couples make all the decisions then takes care of the details to make sure the celebration is everything they envisioned. Not just a planner, she also helps manage and execute the entire agenda, according to your unique wishes. Camerlo works and coordinates with top local vendors and venues to customize the perfect celebration. She has packages for different levels of planning, from the very beginning or just managing the wedding day itself. She is the ultimate de-stressor. https://www.knotjustanotherwedding.com/

Settings Event Rental
Owners Betsy and Christopher Kolomitz created Central Colorado's largest party rental company in 2011. They can provide all the equipment needed, from tents to dishes to linens to tables and chairs. They'll even bring a portable dance floor and lawn games to the most beautifully remote locations. But of course, it's not just about the 'stuff.' Their creativity, imagination and artful entertaining skills are really what help transform any venue into the setting of your dreams. http://www.settingseventrental.com/

Rancho Verde
Owner Jane Hudon's life has always been surrounded by flowers. This passion grew into a business that specializes in colorful wildflower arrangements. She grows most of her flowers here in Chaffee County, so she is able to provide the local arrangements fresh from the garden – not shipped in for far away. For couples who plan well ahead she can even plant things specifically for them. Choose from full-service wedding floral design or get blooms by the bunch to arrange yourself. http://www.ranchoverdeflowers.com/

Rusting Ram
Steve Rust and Michael Ingram began their specialty gourmet catering business in 2004 to serve any occasion in the local community. They can cater to any venue (even a field in the middle of nowhere!) and all menus are completely unique and customized to your wishes. They provide ideas and inspiration but the choices are all yours. They use the freshest and highest quality ingredients and that means local first, whenever possible. Their specialty is creating innovative Southwestern and Mediterranean cuisine. https://www.rustingramcatering.com/

Lori Perri
An Independent Beauty Consultant for Mary Kay Cosmetics, Lori specializes in providing special makeup applications for brides, bridesmaids and mothers. No need to travel to her; she will come to wherever your party is gathering. Her personalized makeovers enhance and add sparkle and shine for the ceremony. Lori is also Treasurer for Heart of the Rockies Wedding Association. marykay.com/lperri
Related Posts
CHAFFEE COUNTY VISITORS BUREAU
Buena Vista & Salida, ColoradoBuena Vista & Salida, ColoradoBuena Vista & Salida, ColoradoBuena Vista & Salida, ColoradoBuena Vista & Salida, ColoradoBuena Vista & Salida, Colorado Heart Of The Rockies Wedding FairSalida, Colorado |...