Vacations aren't what they used to be. Now we want them to be life-enhancing, even life-changing. Instead of being an excuse for indulgence, sometimes we want them to be about wellness and meditative, restorative experiences. One way to do this is with a Yoga get-away.
Yoga is one of the most healing and healthy ways of dealing with life's stresses. Now imagine combining the powerfully positive benefits of Yoga with the powerfully beautiful scenery and adventurous spirit of Salida and Buena Vista. Ahh, yes. Or should we say, ommmm.
The two just go together. Yoga has specific breathing exercises while Chaffee County is simply breath-taking. Yoga's helps the lungs operate more efficiently, a definite benefit to adjusting to our high-mountain altitude.
Yoga also makes you feel more energetic — the perfect complement for the myriad of active adventures here. Yoga improves flexibility and strength – attributes that will really come in handy for things like ziplining and rock climbing, too. Yoga improves body alignment and balance, perhaps readying you for river sports like paddle boarding.
The slow physical postures are intended to make you mindful of the moment. The mountains work the same way. As you take in their timeless majesty, thoughts focus on just being here. And once that feeling hits, there's nowhere else you'd rather be.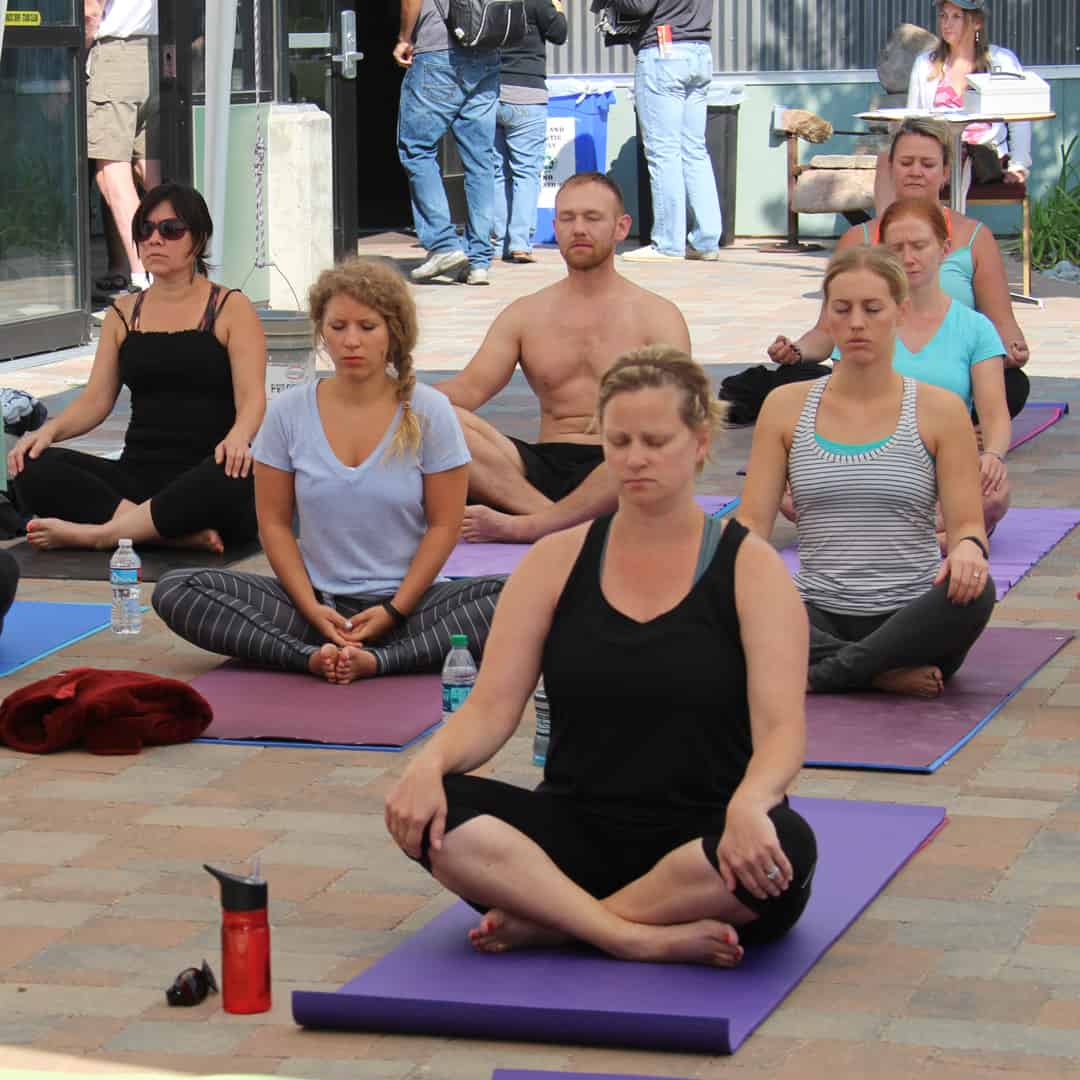 ---
Retreat Venues and Studios
The ancient practice of Yoga promotes relaxation, positive thinking, and well-being. Exactly what our venues offer, as well. Whether you're looking to host a Yoga retreat or attend one, there are many amazing options.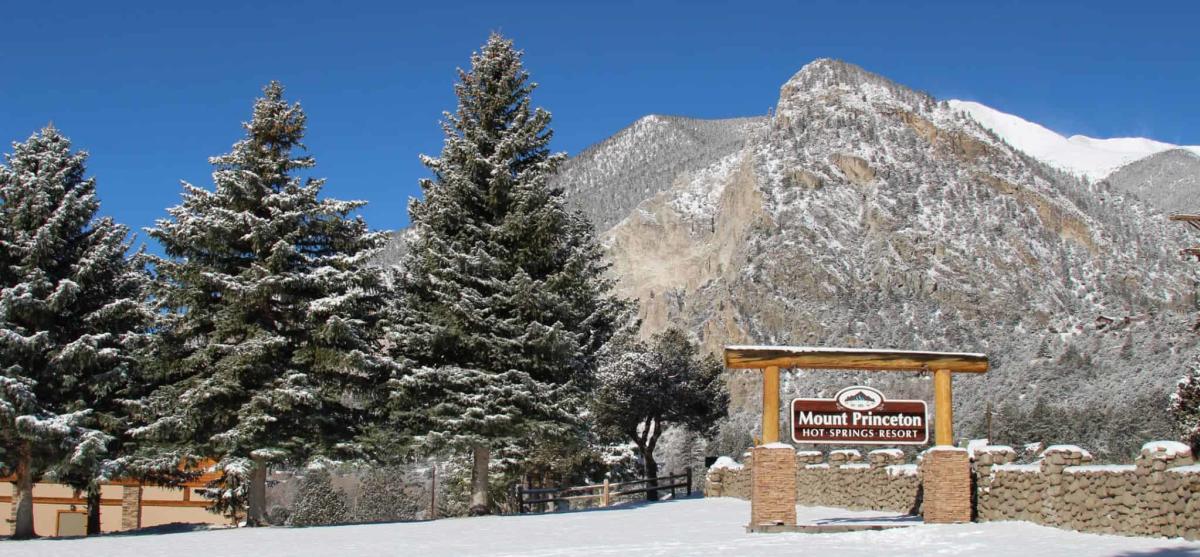 Mt. Princeton Hot Springs and Spa Resort
Balance and bliss blend sublimely at Mount Princeton Hot Springs Resort. The spectacular mountain setting, accommodations, full spa and natural geothermic hot springs make it a transformative and captivating retreat location. The Resort offers meeting spaces for yoga sessions, including the indoor-outdoor Pavilion and pool-side areas, too. Have your own personal retreat here too, with complimentary yoga and fitness classes for overnight and spa guests.
https://mtprinceton.com/colorado/yoga-retreats
Integrate
This event center, studio and spa is ideal for private or corporate events. The three-story building located in the historic downtown district has Salida's only rooftop venue. Inside there are five varied and charming spaces to host a yoga seminar or retreat. Integrate offers yoga classes, full spa treatments, and a sauna and eucalyptus steam room. A wellness component includes acupuncture and more.
Yoga Olas
Revel in a wide variety of restorative and supportive classes at this Salida studio. It is also available to rent so you can host your own wellness event. Special event yoga experiences are customizable in this inviting space, as well.
The YogaTonic
 A community-based Yoga Studio and Wellness Center that has gratefully served the area for over 14 years! Our studio is spacious, inviting, and calming.
jalaBlu Yoga
Classes, workshops, teacher training and retreats are all part of this downtown Buena Vista yoga community. Centered on gratitude, karma, compassion, and discovering the power of you.
TOUCH Massage
Discover natural balance and radiance through a variety of eastern and western healing modalities such as Massage, Reiki, Acupressure, Shiatsu, Stretching, Aromatherapy, Yoga and Relaxation. ​Located within the jalaBlue Yoga studio.
​https://www.touchmassageandhealing.com
Soul Vista Yoga
Visit this new studio upstairs in BV Square on Main Street in Buena Vista.