Dare to try something new. Go where you've never been. Find exhilaration and enchantment in this sunny, snowy wild playground. Explore. Discover. We're quite the 'Bucket List' destination so come check off some spectacular items on your list this Winter. Yes, today!
---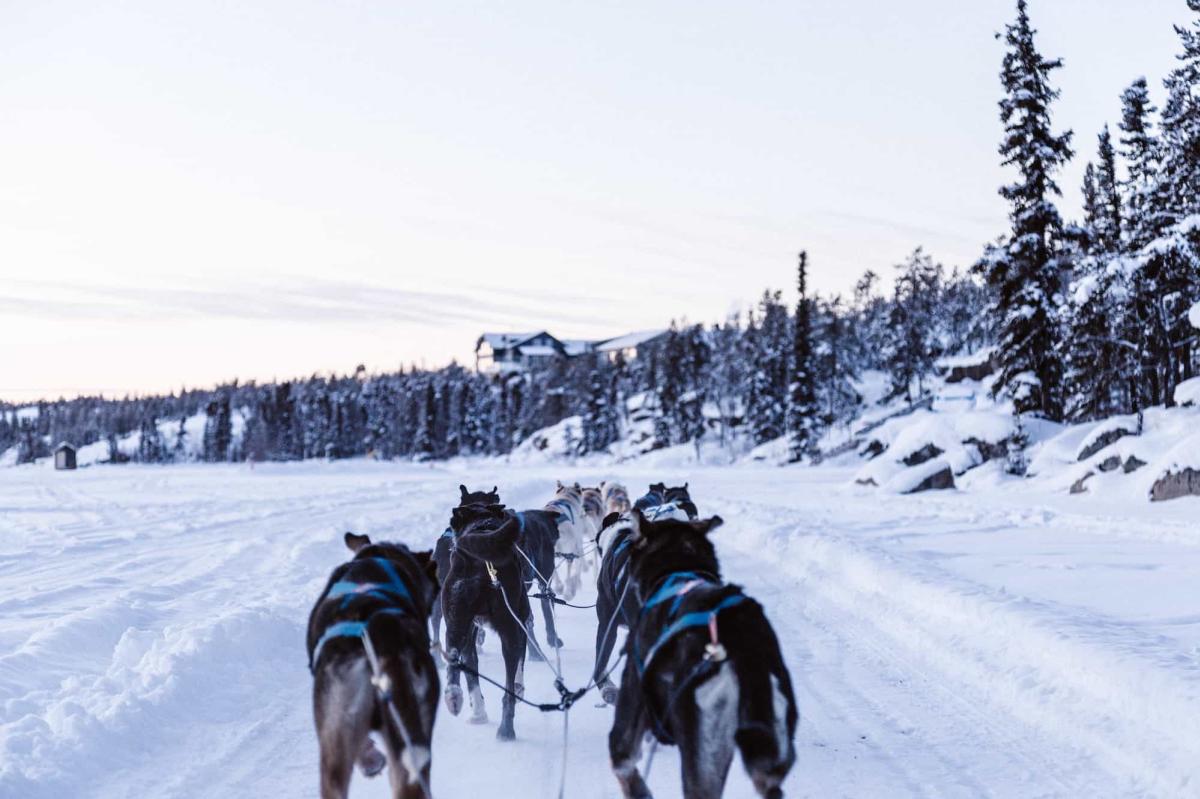 1. Dog Sledding
Dogsledding is a wildly different kind of activity and you can experience it right here near Salida. Behind the surprising power of canine crew of between 8-14 noble Alaskan Huskies, you'll glide over vast expanses of snow in the San Isabel National Forest. The excitement of the 'pulling team' barking at the chance to take you for a ride at dog-speed is crazy-contagious. Tours starts with a meet-and-greet with the dogs then the sleds strike out into the great wilderness. Even take a turn at being the lead "musher." Tours meet near Monarch Mountain Ski Area. Reservations required. https://monarchdogsledrides.com/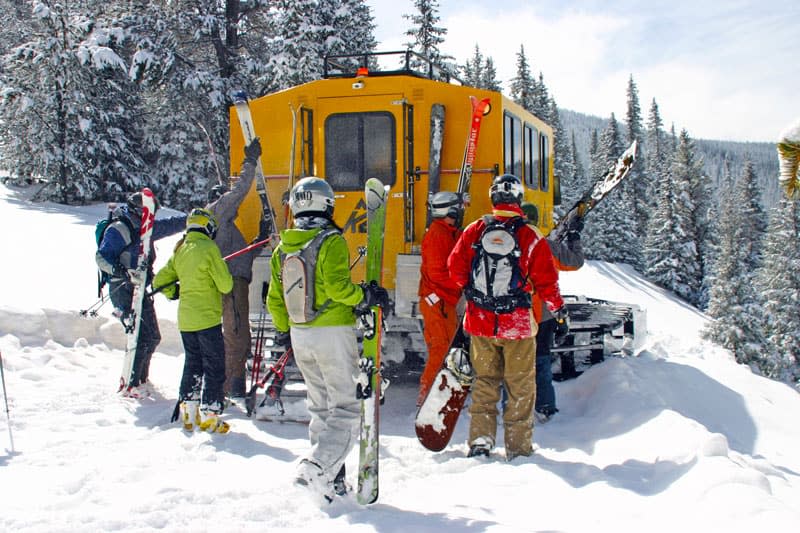 2. Cat Skiing
Meow! There's no skiing like Cat Skiing, making it the ultra Bucket-list-worthy activity. The Monarch Mountain Cat Ski holds 12 people so you can book as an individual or reserve the whole thing for the ultimate buddy bonding backcountry ski day. It takes you high and away, into more than a thousand acres of thrilling and pristine terrain. No crowds out there. The trip includes lunch and even a beer afterwards. Sure, you have to be an expert skier to keep up so there's your goal. Get cat-good this year.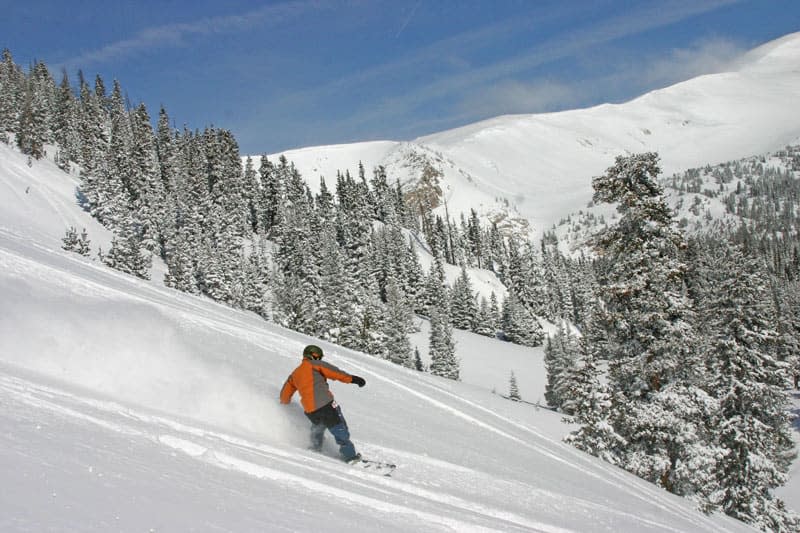 3. Ski or Board (Better!)  
Whether you've skied since you could walk or you've never been, make this the year to ski – or board—better. Take a lesson at Monarch Mountain Ski Area and finally be free of bad habits or fear or just mediocrity. Monarch's ski instructors are members of Professional Ski Instructors of America, insuring a top-notch teaching program at every level. Just 20 minutes from Salida, Monarch is one of Colorado's oldest independent ski areas and one of last renegade areas with all-natural snow.  Complete the experience by taking in the mind-blowing mountain views on the sky-scraping summit at 11,952 feet. www.skimonarch.com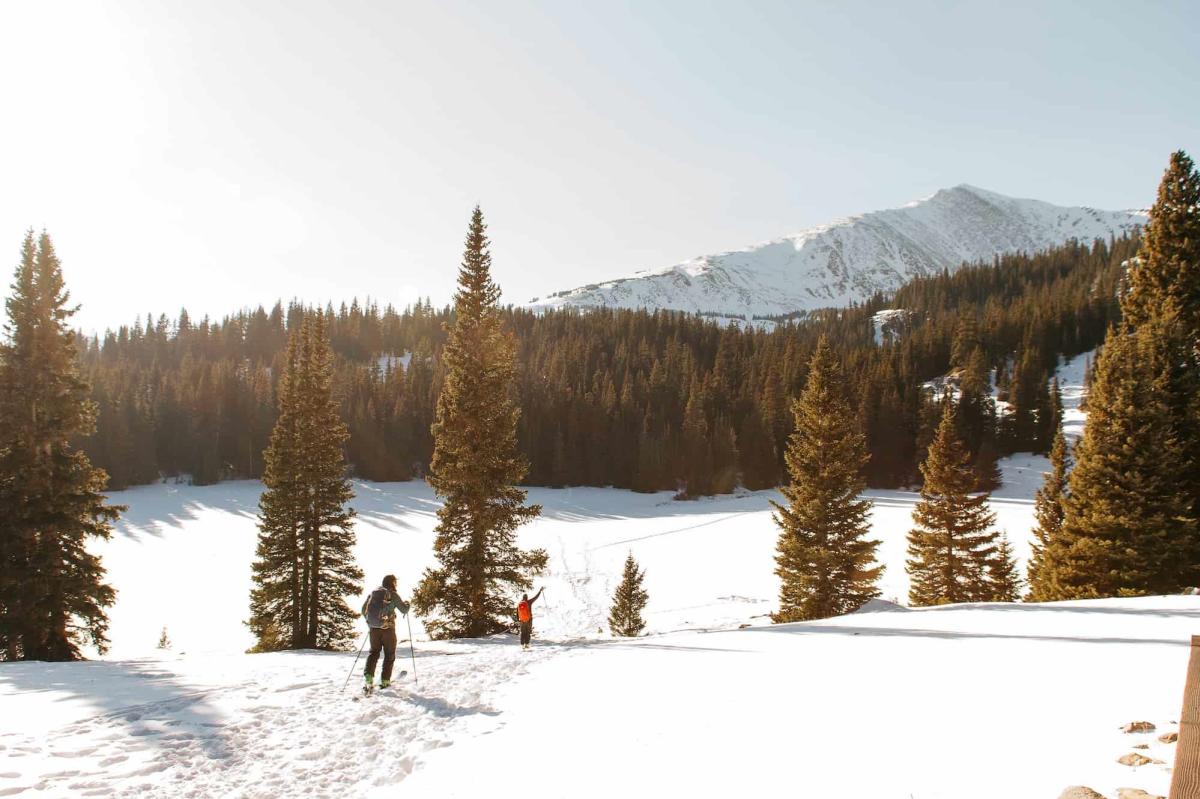 4. Ski Without Chair lifts
Strong legs and skis with "climbing skins" are all you need to go Alpine Touring. Monarch Mountain Ski Area is one of the first Colorado resorts to add designated uphill travel routes to "skin" uphill then ski down, even during regular ski hours. Or try a splitboard, a reconfigured snowboard that splits into two to make the uphill tromp easier then rejoins for the downhill run. Connect to blue and black runs or Mirkwood Basin for some epic expert backcountry terrain. Get your inexpensive Alpine Touring pass at the Season Pass desk. www.skimonarch.com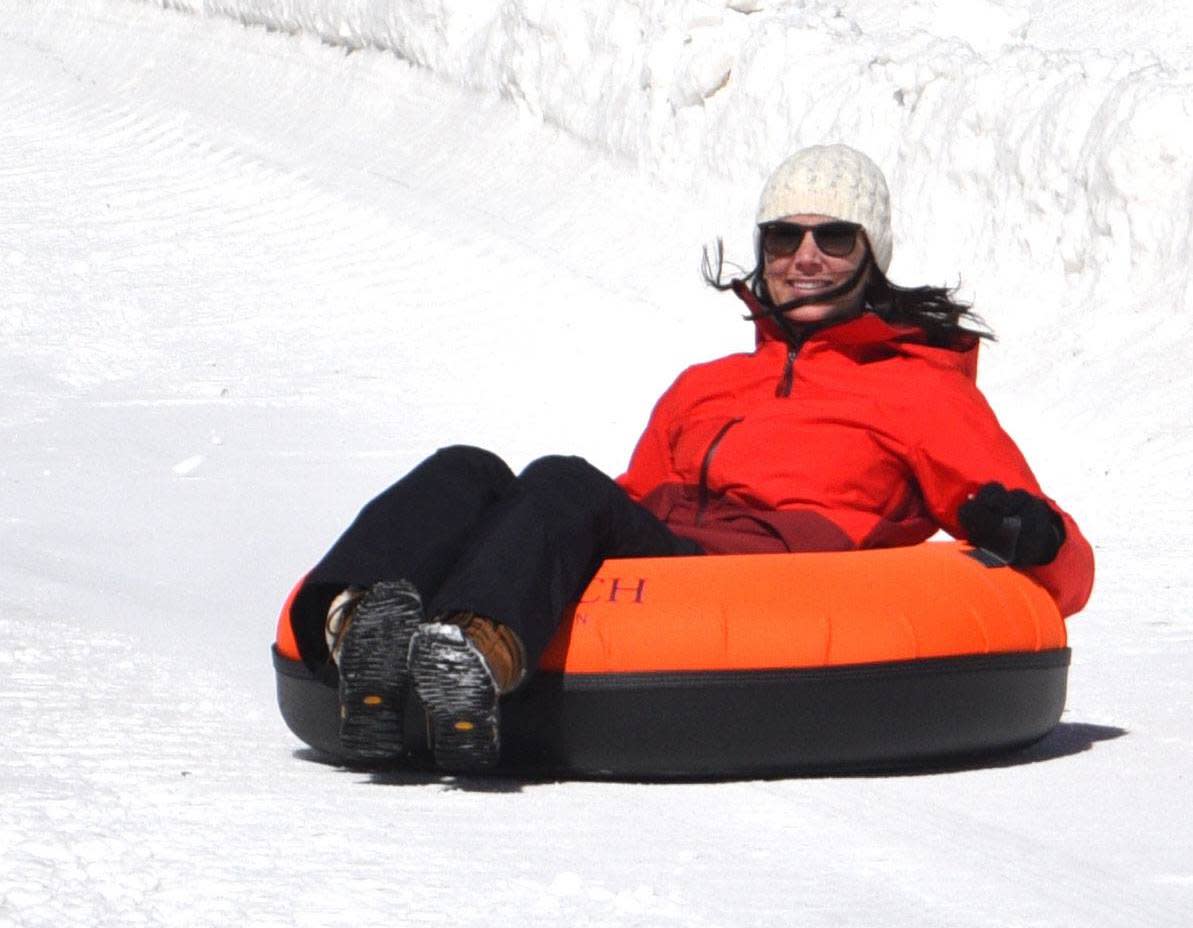 5. Go Tubing
Accomplish this adventures sitting down – then sliding down the slopes with giddy glee. The new Monarch Tubing Park opened this season adjacent to the ski slopes. The only pre-requisites are a childlike willingness to surrender to this classic bouncy winter thrill with a smile. Best of all, this one accommodates the whole family or group. It's impossible to take yourself seriously on a tube – and that's a good thing. The tubing hill is open Friday-Sunday and holidays. Advanced tickets available online or same-day walk-up available too. So 'tubuler,' man. www.skimonarch.com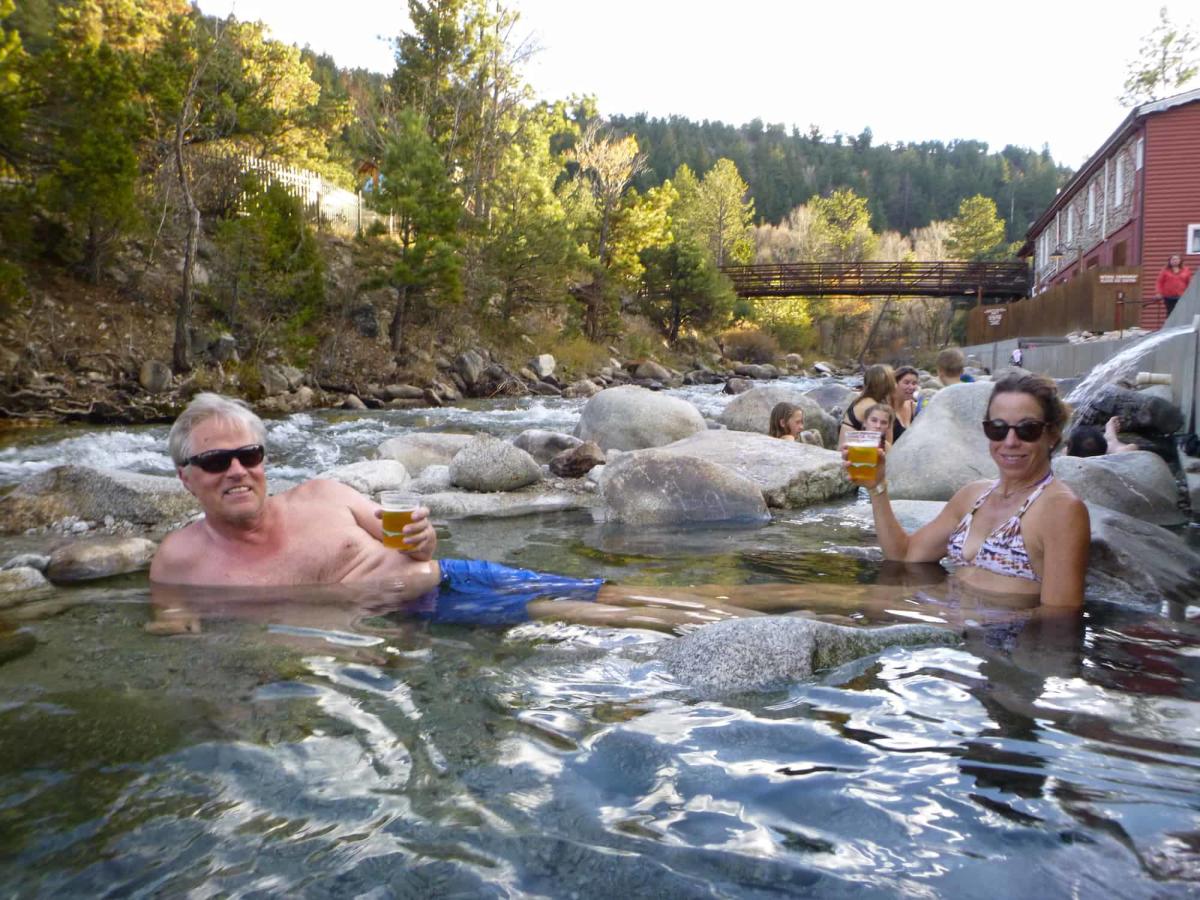 6. Hot Springs
They call this area 'hot springs heaven.' There is nothing quite as ahhh-mazing as soaking in these rare, relaxing and rejuvenating natural waters. Hot springs are believed to have medicinal, therapeutic and spiritual qualities; a gift for body and soul. These steamy pools are especially appreciated in winter after outdoor adventures. Visit Mount Princeton Hot Springs Resort and Spa, Cottonwood Hot Springs Inn and Spa and Salida Hot Springs Aquatic Center. Each has geothermal, mineral-rich odorless natural hot water in common, but then has their own signature styles and amenities. Add a spa treatment for added Bucket List bliss.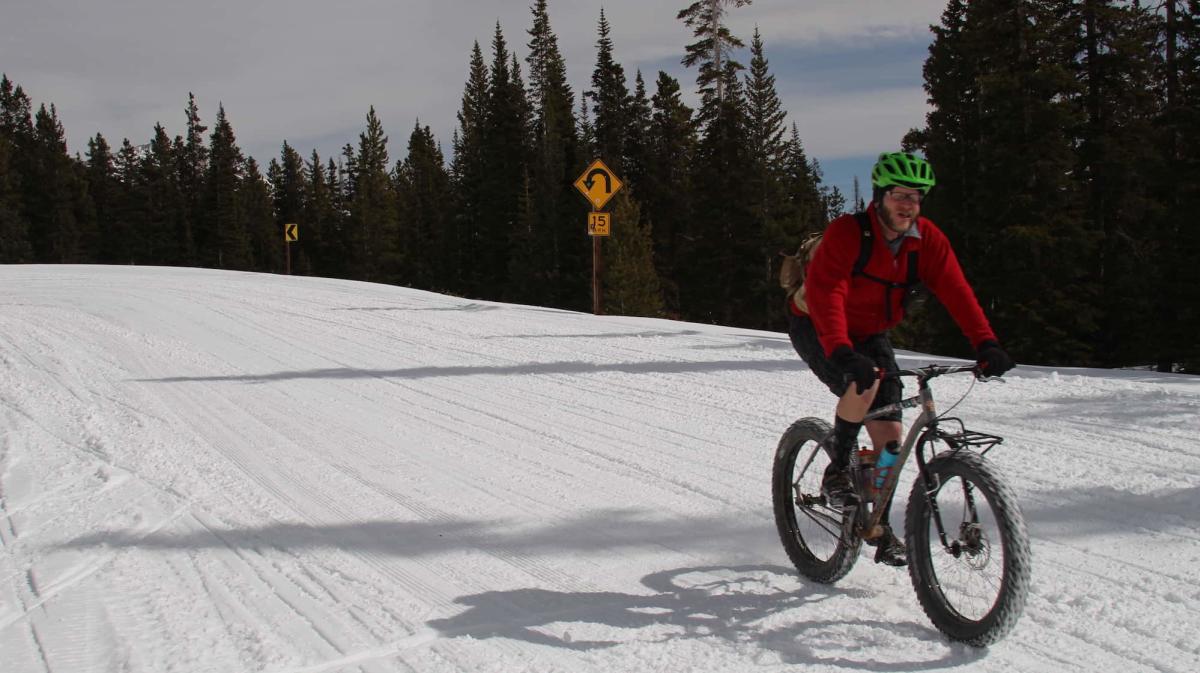 7. Fat Bike
Make a biking altitude adjustment and get in on the "fatty-phenomenon."   Cruise along snowpacked trails and plow through powder without slipping or getting stuck. Fat Bikes are off-road cruiser bikes with tires that are more than twice as wide as a mountain bike tire. Explore the challenging high-altitude trails in the San Isabel National Forest and even the famous Monarch Crest Trail. Or just cruise the routes around town. For the ultimate experience, ride in the Great Divide Grinder Fat Tire Bike Race, March 23, 2019 at Monarch Ski Area. Visit local bike shops for rentals, gear and trail maps.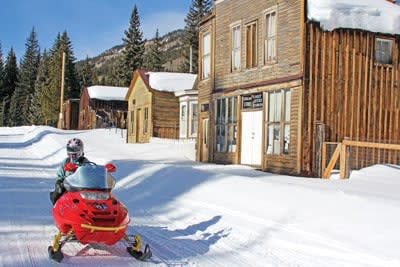 8. Snowmobile
Get on a snowmobile and zoom over our amazing network of both groomed trails and unmaintained routes through natural powdery playgrounds. It's a fast, exhilarating adventure that challenges and rewards your senses. These trails and passes (some topping 12,000 feet!) are ripe for exploration for riders at both the novice and extreme spectrum. See unparalleled views from the Continental Divide. Let tour guides at several local snowmobile companies lead the way, allowing you to learn new skills or push your limits Take things up a notch by going on a multi-day group tour.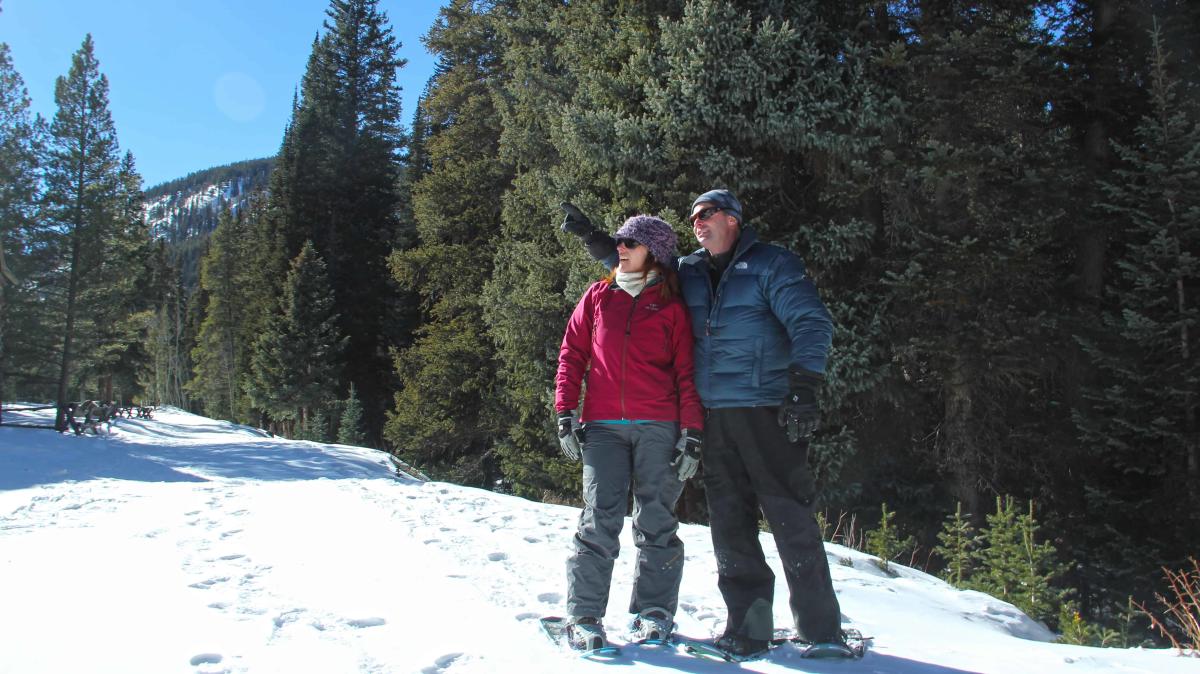 9. Snowshoe
Walk a mile in these shoes. Snowshoeing is one of the simplest ways to get deep into nature in such a quiet, serene manner. There's a great feeling of freedom in exploring at your own speed and schedule. It's also an incredible calorie-burning workout. Make your own tracks through our thousands of acres of public lands, parks, hiking trails, or anywhere there's snow. Salida Mountain Sports in downtown Salida sells and rents snowshoes and other gear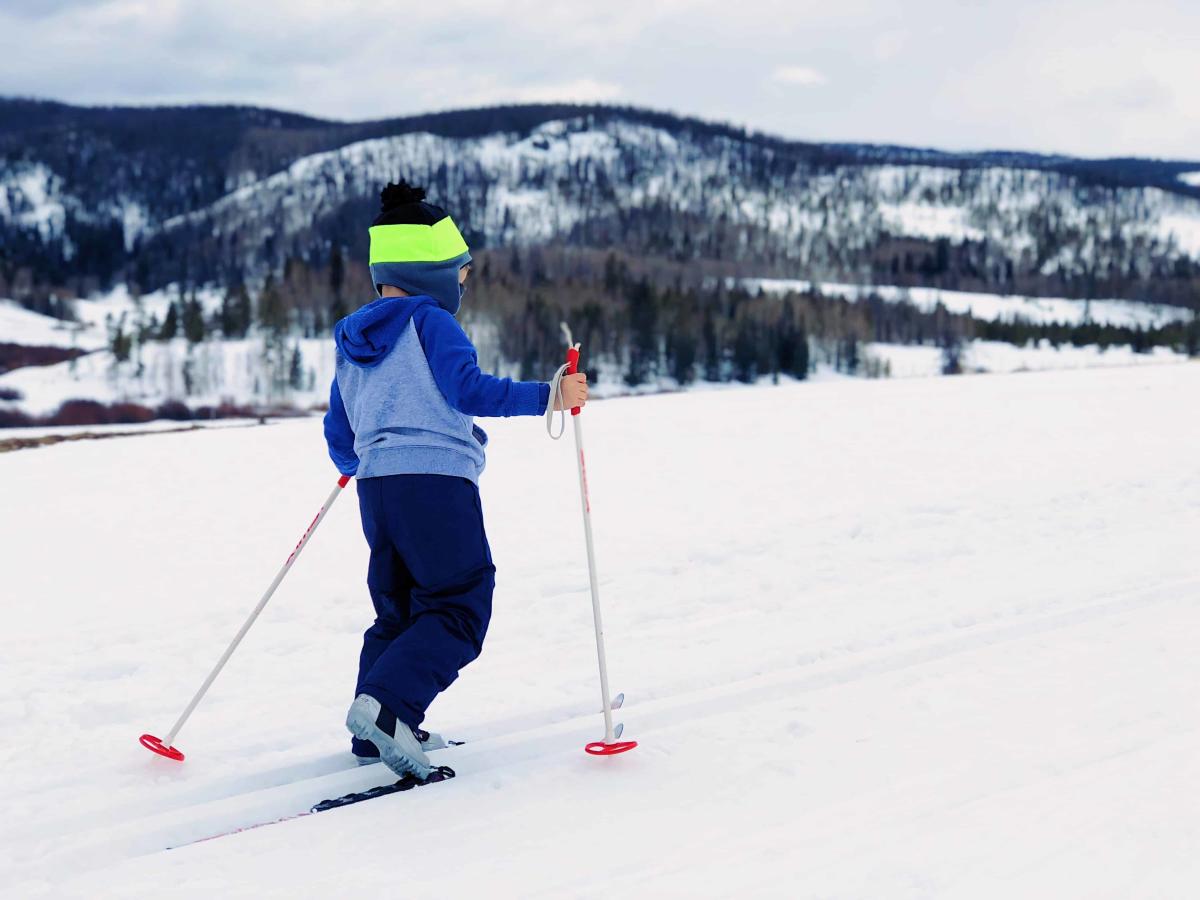 10. Go Nordic
Schuss through miles of beautiful backcountry trails surrounded by the greatest concentration of 14,000-foot mountains in the state.  Explore the expertly-groomed packed Nordic ski trails around Mt. Princeton Hot Springs Resort, Cottonwood Lake, and Collegiate Peaks Campground. Try the Avalanche Trail or Raspberry Gulch on the Colorado Trail. Make tracks in the Fourmile Recreation Area, a 100,000 acre wilderness of public lands. Choose scenic snowy trails on unimproved terrain, mountainous areas or groomed treks.Cross-country ski rental packages are available as well as guided ski excursions.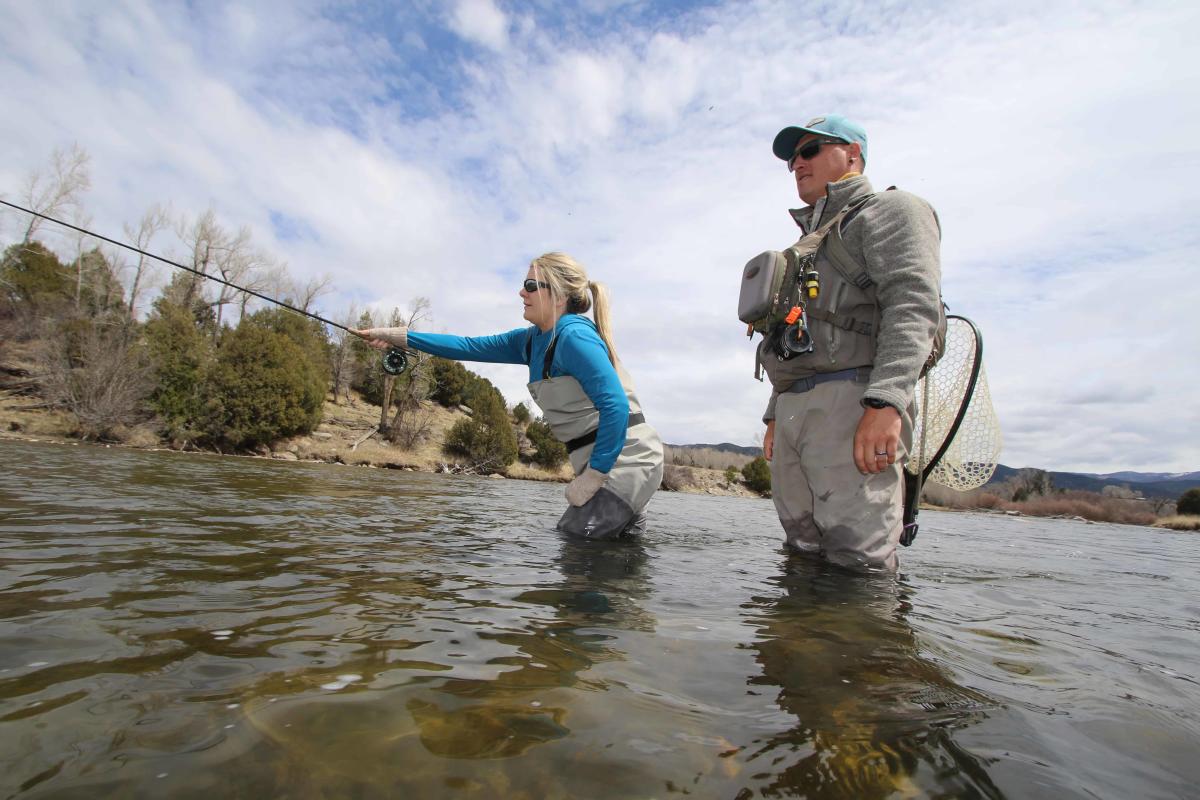 11. Catch a Fish
Winter is an amazing time to fly-fish in the Arkansas River! The water is crystal-clear and river activity is quieter, allowing the rare chance for solitude in a pristine atmosphere. The section of the Arkansas River that runs through Buena Vista and Salida is known for gold medal waters making it among the best trout fishing in the country.  Access the river via numerous public access sites or launch a float boat.  Guided trips, as well as advice on fishing licenses, fly selection, maps, and winter fl