Is it just a coincidence that wine descriptions — such as exuberant, expansive and earthy — also perfectly capture how it feels to spend time in Chaffee County? We don't think so. Let's add lively and vibrant, too. Because among the plethora of things to do here, tasting local wine is definitely one of them.
Both of Chaffee County's wineries — Vino Salida Wine Cellars and Mountain Spirits Winery — put the mountain living culture into 'viticulture.'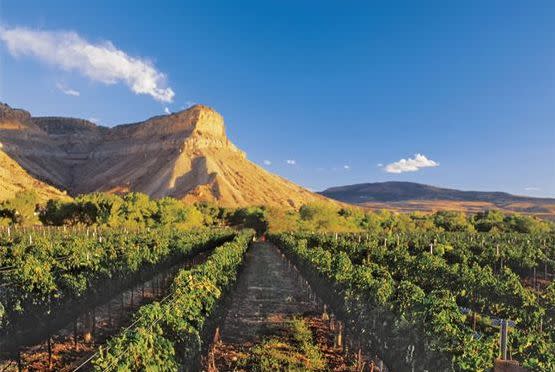 Local winemakers make their creative and award-winning vintages from the best grapes grown in the verdant Grand Valley AVA (American Viticultural Area). Colorado vineyards now produce more than 50 varietals. Serving these wines in picturesque tasting rooms and outdoor patios, helps make Chaffee County a premier Colorado wine destination.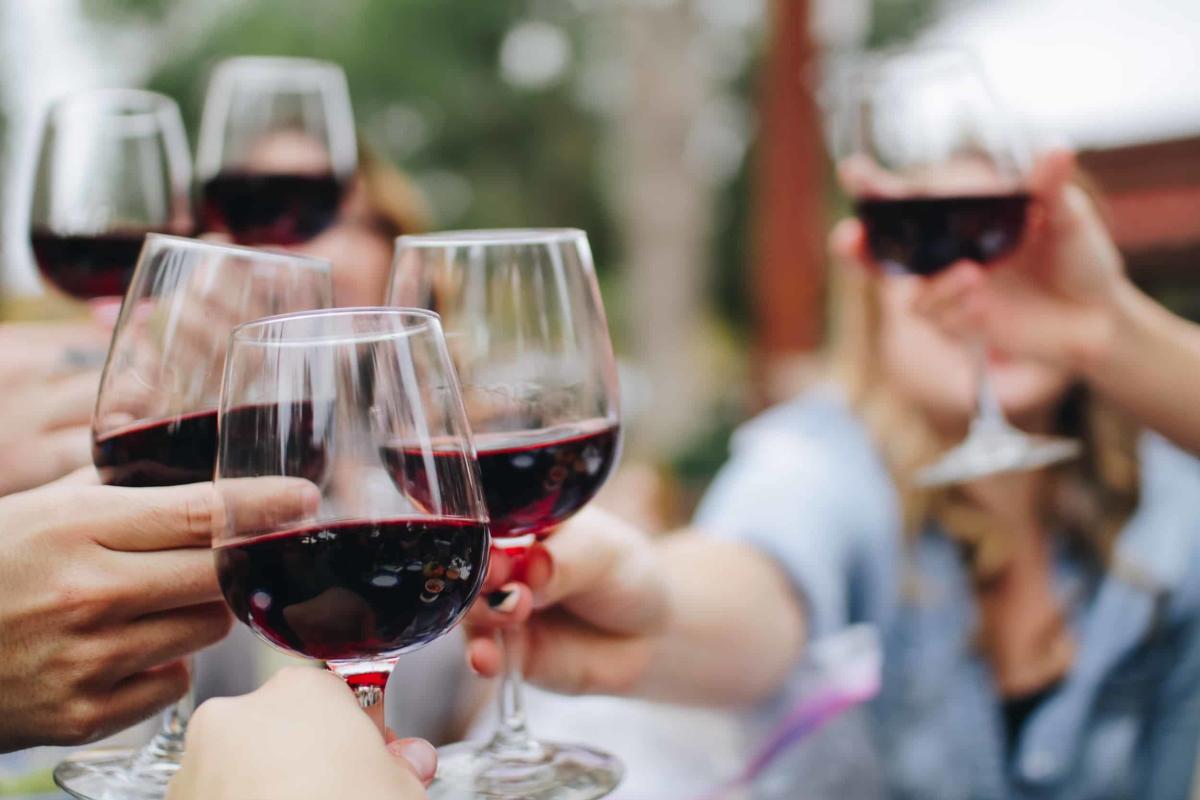 Vino Salida Wine Cellars 
Vino Salida Wine Cellars' tasting room is like a welcoming parlor; a meeting place where winemakers and visitors mingle while enjoying the fruits of the vine.
Owner and winemaker Steve Flynn started this winery in 2009, approximately 25 years after producing his first batch of Concord grape wine in high school biology class. His journey has evolved to making award-winning wines 719-539-6299 [email protected] a wide variety of Colorado grapes.
He and his crew now enlighten wine lovers about production processes and offer tastings of different vintages. Start with their most popular, the award-winning Vino Rosso di Salida, a red Zinfandel blend. Also try the Cabernet Franc, Mo'Sweet and Novello—all prestigious award winners, too. Explore wines made from integrated hybrid varieties of grapes like Marquette, and unique to Vino Salida styles like Port-style Syrah and brut-style Sparkling Riesling. Many of their wines are available for under $20.
Believing in collaboration and local-first, they are members of Arkansas Valley Libation Society (AVLS) which also includes the area's two distilleries and four craft breweries. Vino Salida also collaborates with local beekeepers, using local raw, alfalfa/clover honey to make their award winning Bee Vino Mead. Try all three styles of traditional mead: semi-sweet, sweet, and oak barrel aged. Every July they host the Colorado Meadfest, a great way to experience creative mead varieties like hopped, sparkling and vermouth-style.
Speaking of Vermouth, they craft their own Italian-inspired variety called Vino Vermouth di Salida by blending grape wine, grape spirit (wine distilled into clear brandy) and organic herbs and spices.
Put these two festivals on your wine bucket list, too. Every Labor Day, there is the Salida Wine Festival featuring wines from 18 Colorado wineries. In late September, you're invited to help prepare grapes the old-fashioned way at the annual Tenderfoot Stomp, a happy harvest celebration tradition.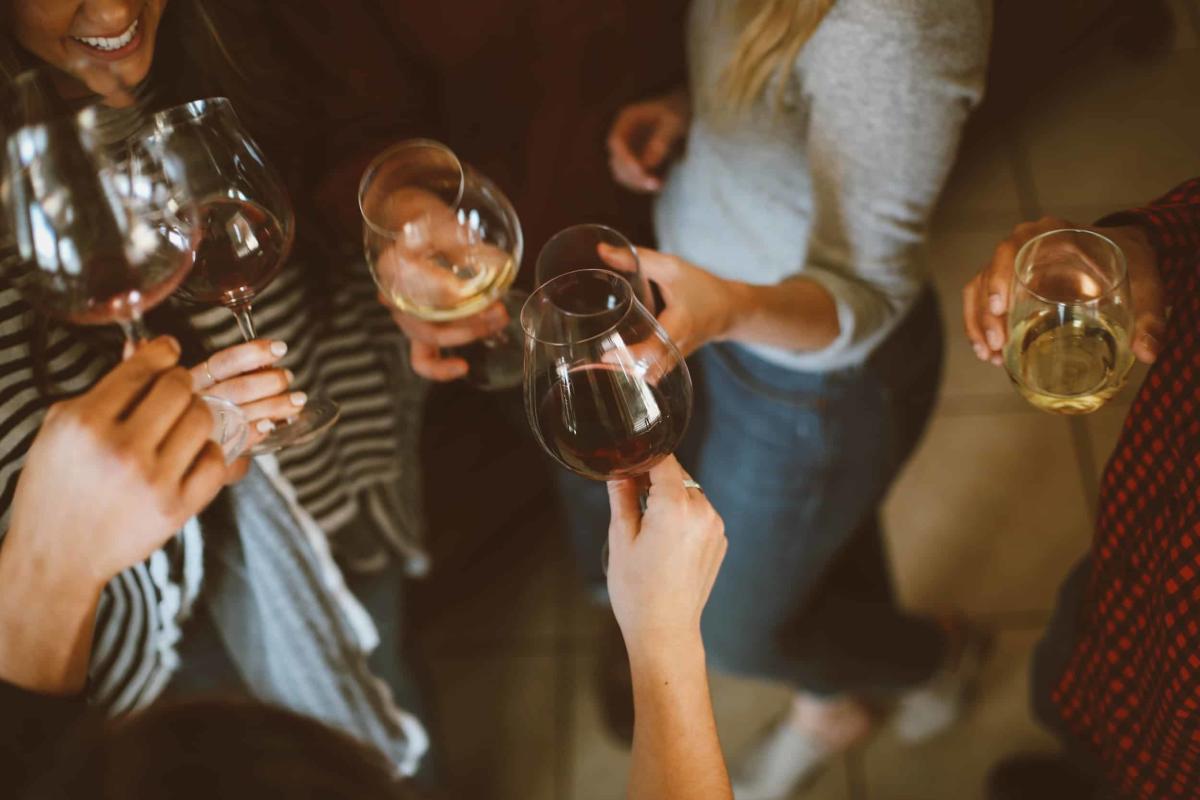 Mountain Spirit Winery 
There's always a complimentary wine tasting happening at Mountain Spirit Winery. Owners Terry and Michael Barkett opened this family owned winery in 1995 with the motto, "Quality wines with a difference."
 Together with their son-in-law Andrew Ritchie, they began making premium local wine on a pastoral five-acre farm near Salida. Their impressive collective educational resumes, from clinical medicine and computer science to laboratory technology and culinary, all play a role in their innovative winemaking.
Many of their wines are fruit based, from the popular Cherry Apple Blush to the Blackberry/Cabernet Franc and a Merlot Raspberry. Their Art Label Dessert Series includes Blackberry Dessert Wine and Apple Ice Dessert Wine. Their straight venifera collection includes Symphony in Red (a Syrah and Malbec blend), Mountain Zin (Zinfandel and Cab Franc blend) and a wonderful Zin Port.
Don't be surprised if wine tasting turns into a shopping spree. Their store is beautiful stocked with many unique items made by local artists and wine gift baskets, too.
Wine is for celebrating and the winery's event venue is the ideal place to pop a cork. The riverfront and serene picturesque setting make this a gorgeous destination. So beautiful it would make even a business meeting feel like a special occasion, it is especially ideal for weddings, anniversaries and birthday parties. It has everything it takes to make a spectacular event, from the mountain views to dancing on the patio to an elegant indoor space, too. Oh, and of course the lovely local wine always center-stage. Wines are available at the winery, Wine Shop, the Twisted Cork Grill and Tap Room or online.