Wildlife viewing in Browns Canyon National Monument features a huge variety of wildlife that can be spotted by those with patience and a bit of luck. The rugged, isolated nature of the terrain and proximity to year round water sources provide a perfect habitat for animals both big and small. Elevations between 7300 and 10,000 feet create a wide range of vegetation types conducive to different wildlife needs.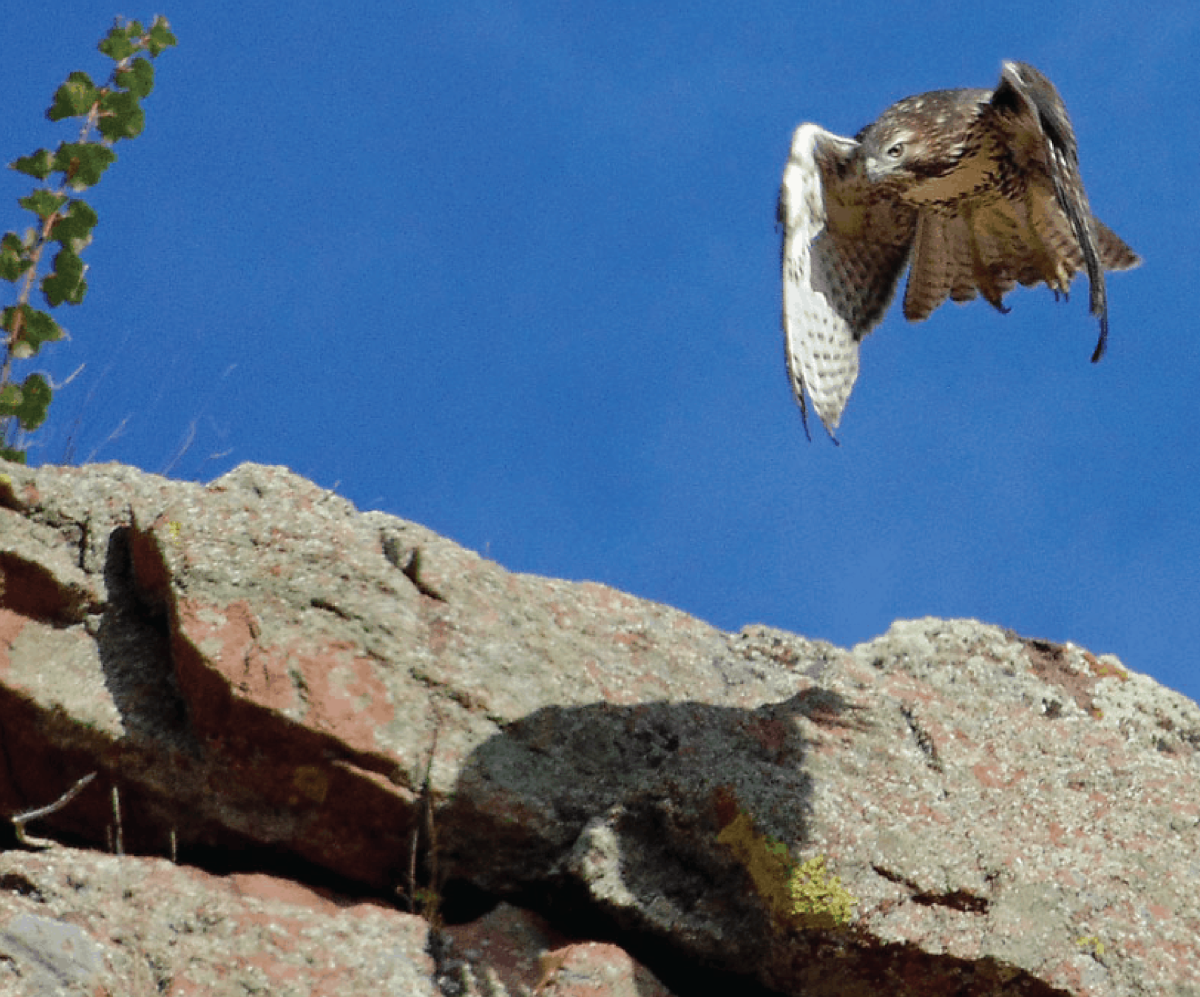 Lying on the eastern edge of the Arkansas Valley, Browns Canyon sits in the rain shadow of the mighty Sawatch Range and the crest of the Continental Divide. This geographic arrangement creates a sheltered environment during the harsh winter months. Towering rock outcroppings and narrow ridges are where you may spot eagle, hawk, falcon, bighorn sheep, bobcat, and the occasional mountain lion. Animals use these high points to scout for prey from above.
Head out on the Turret Trail and position yourself quietly on outcroppings along the new River Bench Trail to observe any activity. If wildlife doesn't show up, there's usually some wild characters floating the river below.
Browns Canyon National Monument also features open meadows and hill sides perfect for grazing. Animals such as mule deer, wild turkey, and elk can often be spotted munching the day away in these zones. Try the Catkin Gulch Trail to access the upper reaches of the Monument and several open areas. Binoculars can be a handy tool.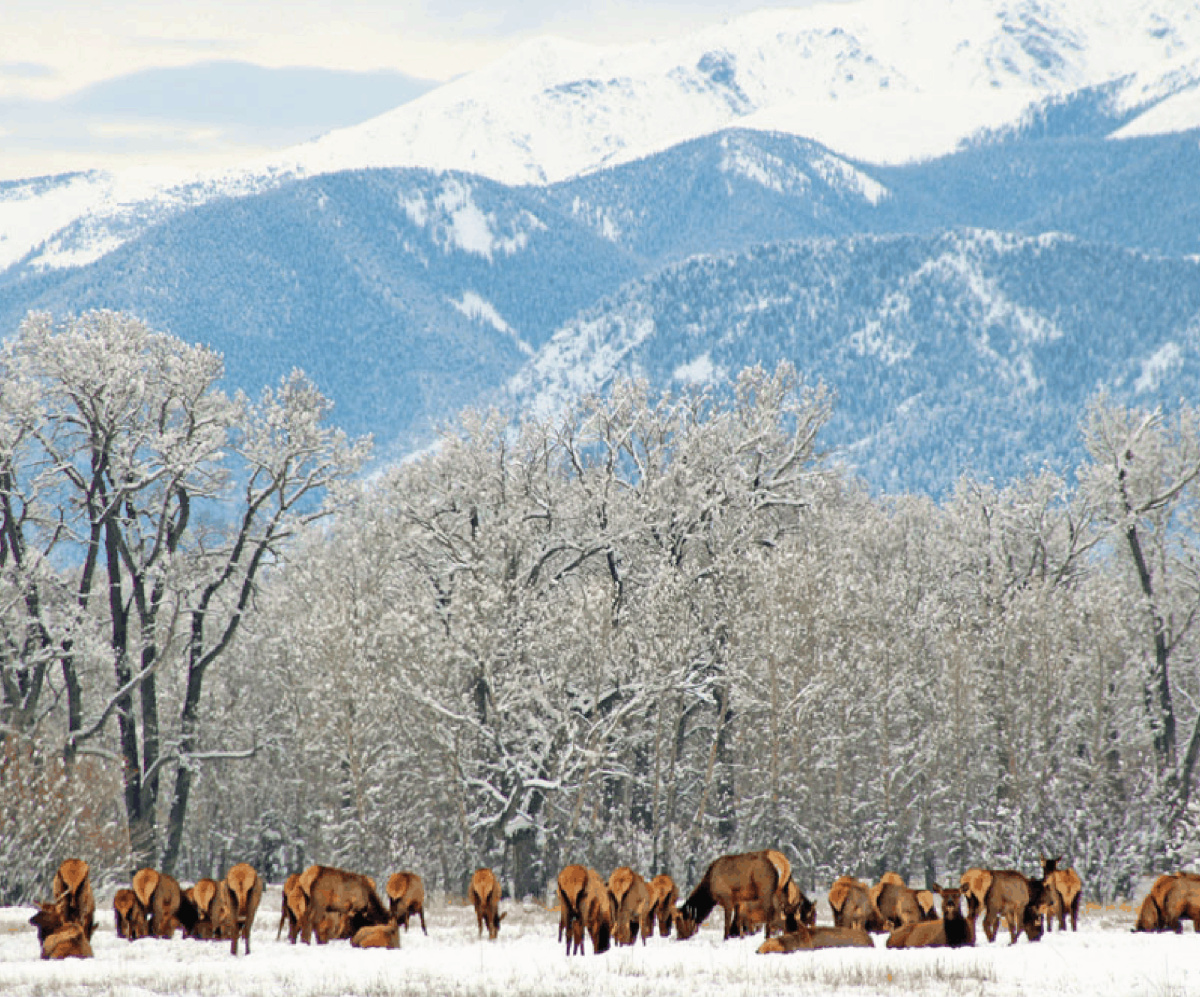 A few dry gulches, some containing natural springs, cascade off Aspen Ridge on the way to the Arkansas River. These linear weaknesses in the complex terrain provide critical access for wildlife looking for water and food.  If lucky, you may spot a black bear or more likely a coyote. The Turret Trail crosses over Little Cottonwood Creek and parallels Middle Cottonwood Creek for a short distance providing good spots for viewing. Venture further out and explore Cottonwood Creek and Greens Gulch, both of which are more off the beaten path.