Colorado has 58 peaks reaching over 14,000 feet in elevation, the most in the country. Chaffee County has a concentration of 12 of those peaks, making it the quintessential area to summit a Colorado fourteener. Rewards for summiting a fourteener, besides ticking it off your bucket list, are the most awe-inspiring views you'll find anywhere on earth. The vast rugged beauty will take your breath away – or it could be the altitude. Be aware of altitude sickness signs, pack provisions for weather and nutrition and expect 8-12 hours of hiking, so leave early and return before afternoon lightning storms creep in.
Chaffee County Fourteeners Guide
Click below to explore and compare all of Chaffee County's magnificent 14ers. Choose the hike that is best for you and your trip based on several factors, including elevation gain, distance from town, and trail upkeep.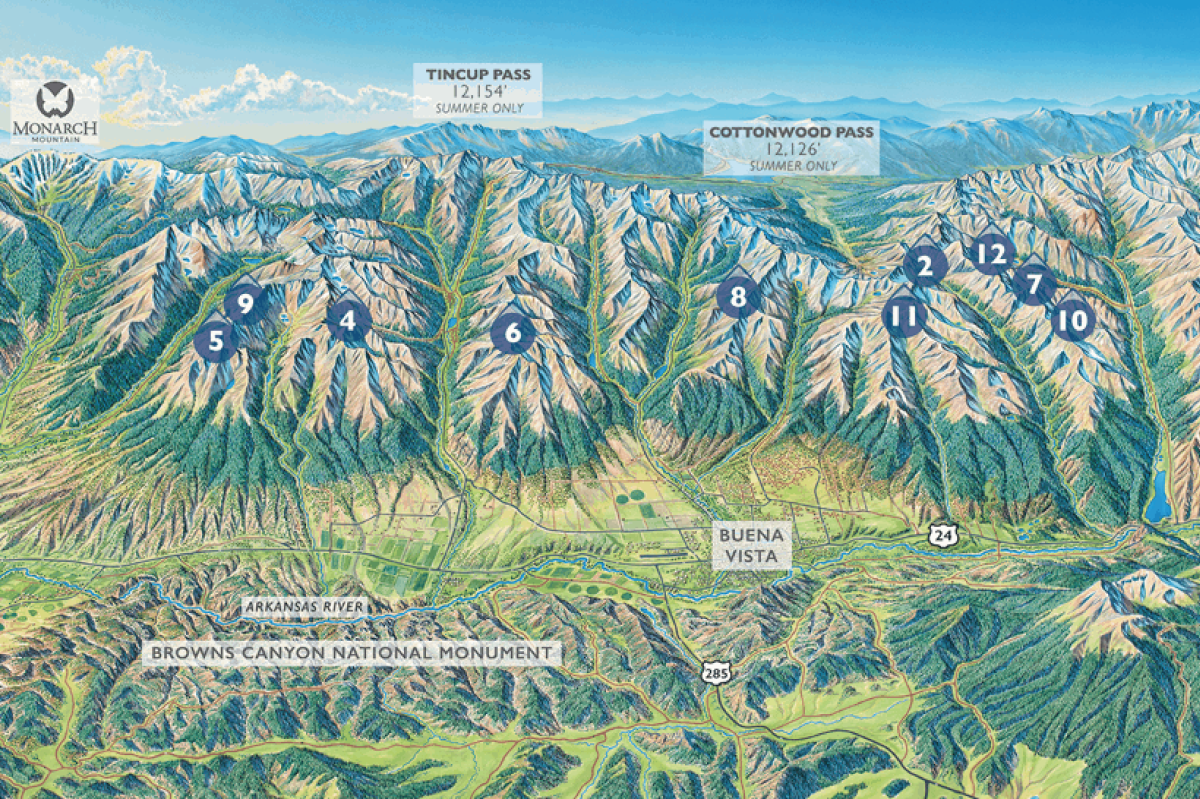 Wildlife You'll See Nowhere Else
Wildlife is another aspect of the 14er hike that stands out for most. You're likely to see large wilderness denizens as elk, mule deer, bighorn sheep or mountain goats – even the occasional moose. Bird watching at these altitudes can also be a once-in-a-lifetime experience, with so many mountain species in the wild, and hawks – even eagles – soaring up above you. Furry smaller creature sightings might include marmots, chipmunks and squirrels – and, while they tend to remain hidden, the occasional mountain lion can be seen (please keep a close eye on all members of your group – regardless of age – just in case).
This type of hike is one of Colorado's most popular summer traditions, and both Salida and Buena Vista offer you and the whole family a perfect opportunity to set a base camp just a few miles from many of the state's most famous peaks. Spending a night before your hike in Salida or Buena Vista gives you the chance to get a full night's sleep (something you'll be happy you opted into as you get up to the higher elevations) and a good, hearty breakfast, and not have to drive for hours before starting out at your chosen trailhead.