I love where I live because I am surrounded by 14er's! Just recently, I hiked Mt. Yale – it was amazing! Up by Buena Vista there is a trail called Denny Creek Trail that led us right up to Mt. Yale. At the bottom it is lush and green and there was a little creek trickling down the hillside. Small log bridges helped me get across the water. When I got above tree line there were rocks set up like steps to help me climb. Throughout the whole day, I saw many other hikers and some even had dogs with them.
When I reached the top, I felt great sense of accomplishment. It was pretty cold the night before and there were little ice formations stuck to the sides of the rock. Thank goodness we remembered to bring warm clothing because it was still pretty chilly up on top of the mountain! From the view at the top you could see mountains for miles. You could also see the entire Upper Arkansas Valley below you. At the top, there was an American flag stuffed next to a rock. Since it was a bit windy, we sat and ate lunch in a protected spot behind large rocks and then started back down.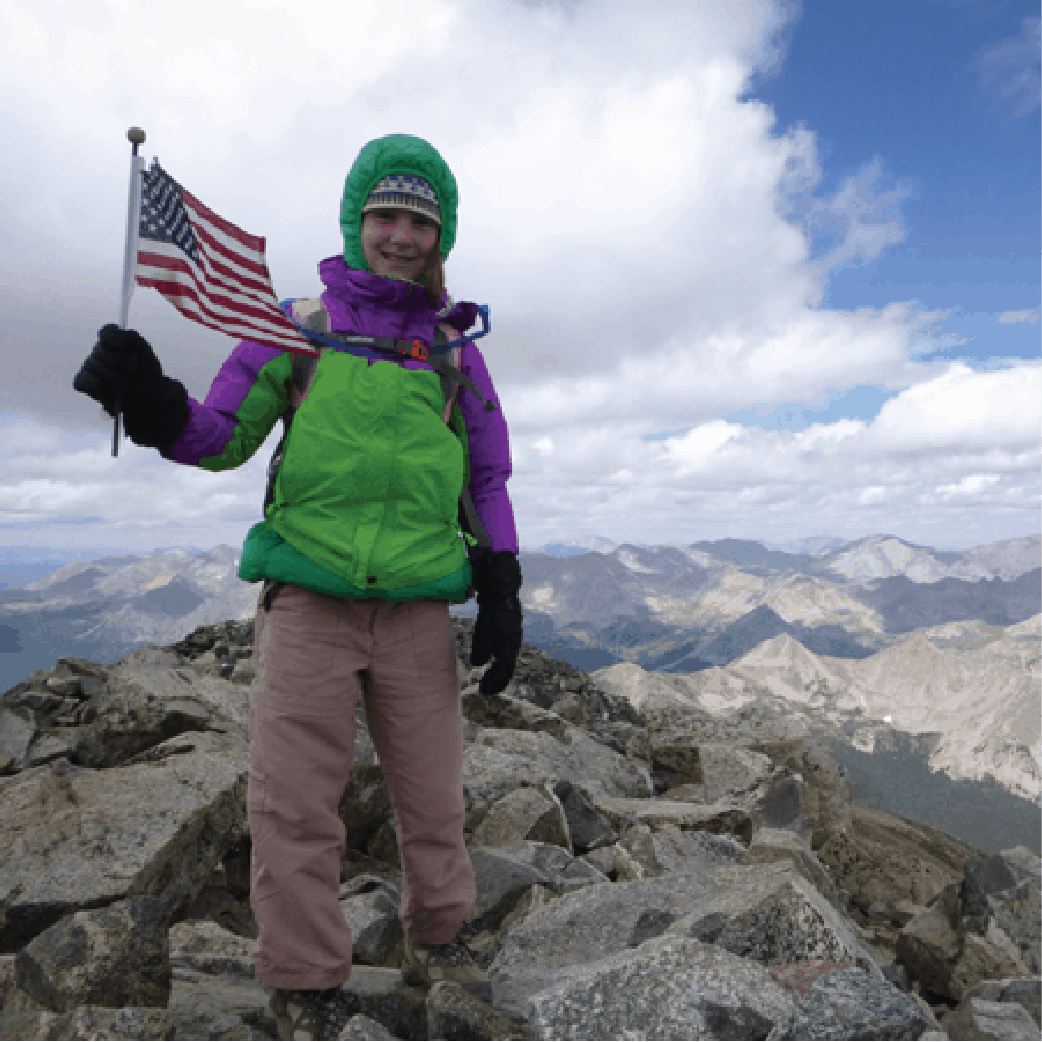 On the way down it was like running down stairs. Perched on a rock there was a marmot, and we also saw many pikas. Back in the trees, there were many different types of wildflowers. It's a good idea to bring a wildflower book so you can identify the different flowers. Hiking a 14er with my family makes me feel proud. Even though my legs are sore, it was definitely worth it.