Warm Temperatures Bring Paddlers from All Over to Boat the Arkansas River
It's that time of year! Pack away the skis, reach for your boat of choice and head to the river. Whether you raft, kayak or stand-up-paddle, boaters from all over flock to the Arkansas River to catch the moderate spring runoff and beautiful weather found in Chaffee County each spring.
The Colorado snowpack has been below normal this year, but don't worry – the near-average level of the upper basins that feed the Arkansas River will have the greatest impact for whitewater rafting in Chaffee County this summer. Plus, late season storm cycles have helped regain the snowpack and should slightly prolong the whitewater rafting season.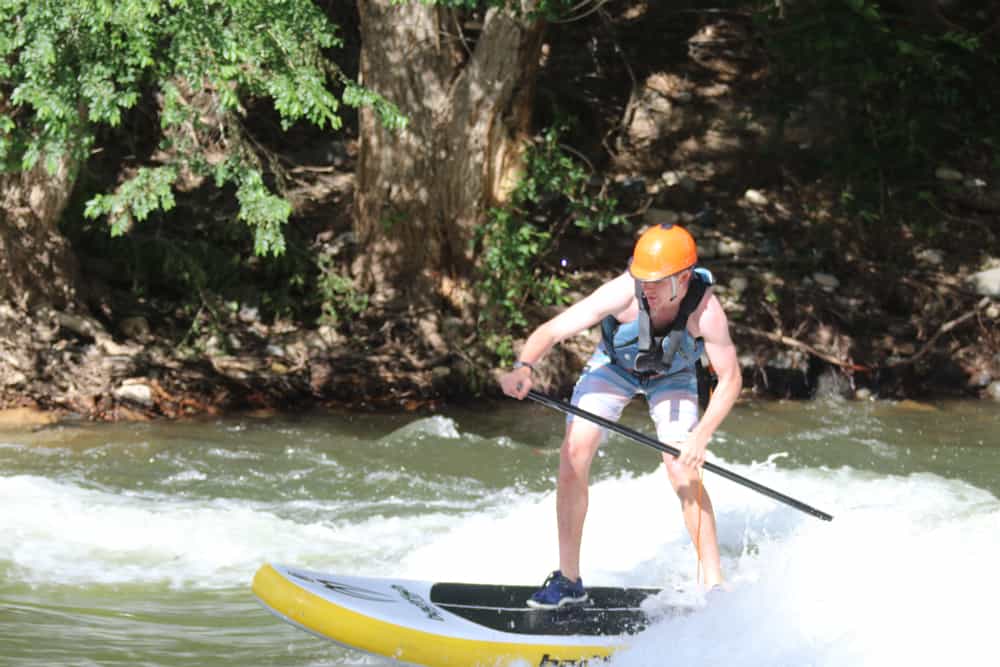 Warmer spring temperatures have assisted in slowly melting the current snowpack, possibly eliminating the typical Arkansas River high water season which tends to hit mid-late May. "Moderate river levels are great for families and first-time rafters," says Travis Hochard, General Manager of River Runners whitewater rafting outfitter. "[Moderate flows] also open up the advanced sections, like the Royal Gorge and the Numbers, which close for much of the rafting season in a high water year."

The Arkansas River is now free of ice and is navigable all the way from the Numbers in the north through the Royal Gorge to the south.
With a warmer than normal spring and light snowfall this season, we are seeing the paddling season starting earlier than what is the usually the norm. Both the Buena Vista and Salida town river parks are seeing great early season conditions with crystal clear and warmer than usual water flows.
Paddlers are taking advantage of great early conditions and are flocking to the valley to get a jump start this spring for what we usually have to wait for later in the summer seasons. Be sure to check current CFS (cubic feet per second) readings before getting your paddles wet.
Commercial boating retailers like Colorado Kayak Supply (CKS) and Arkansas River patrollers at Colorado Parks and Wildlife are happy to provide paddlers the information and guidance they need to enjoy the abundance of whitewater paddling options the Arkansas River valley has to offer.