As Valentine's Day approaches, you've got some decisions to make. Roses or Rocky Mountains? Going to the movies or going to make memories? Well, we didn't say they were hard decisions, did we? It all seems pretty simple. Simply Salida or beautiful Buena Vista this year. And next. Start a tradition of romance coupled with adventure by spending an enchanting get-away in Chaffee County. Then let the love linger all year-round.
---
Landmark Love
Salida wears its heart right on its landmark — Tenderfoot Mountain. Also known as 'S' Mountain, it is prominently located across the Arkansas River at the end of the town's main drag, F Street. The white lights forming the giant "S" for Salida shine over downtown. But then a sweet surprise appears — a giant red heart flashes across this elevated icon. Some say this symbolizes the area's status as "Heart of the Rockies." Others say it's because everyone loves Salida. Or it could be because it's a remarkably romantic location. We say, it's all three. And it makes an epic background for a couple's selfie, too.
---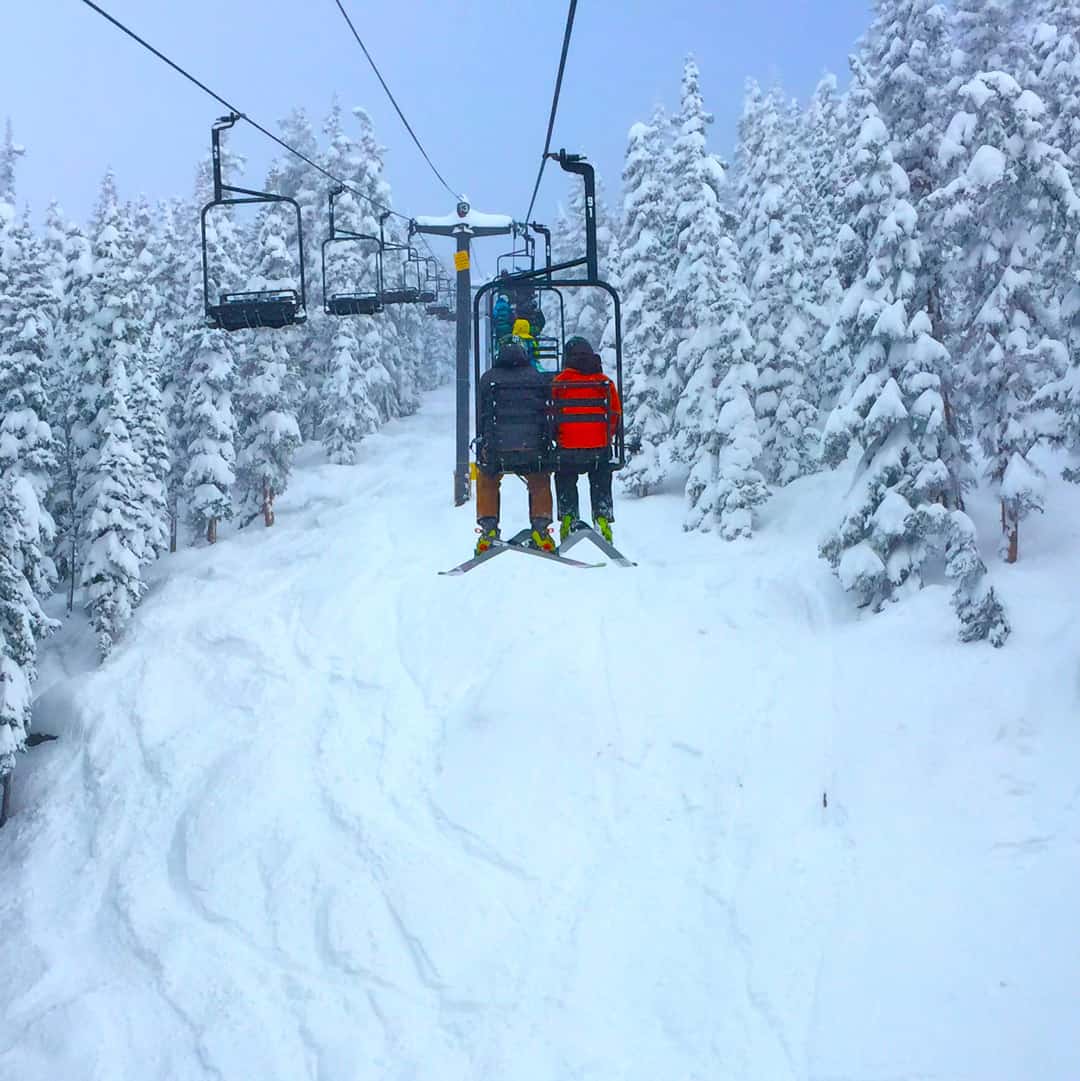 Get Your Heart Pumping
Just being together amidst majestic mountains, rapid rivers, bluebird skies and starry nights is exciting. Now add some adrenaline activities and experience the exhilaration of the Science of Love. It's scientifically-proven that brief spurts of adrenaline like you'll find in winter sports increases antioxidants that fight free radicals. This leads to feeling young, alive and romantic. Doing new, exciting things together also promotes the release of oxytocin, a.k.a. the "bonding hormone." So how about downhill skiing or boarding at Monarch Mountain Ski Resort? Try cross-country skiing, snowshoeing or snowmobiling in the backcountry, too. You can even go zip-lining or fat biking or cuddle under a blanket on a dog-sled ride. Because the Upper Arkansas Valley is known as the "banana belt," Salida and Buena Vista stay warmer than other mountain locales. Even though surrounded by snowy 14ers, the valley stays mild enough so that outdoor activities – even hiking and mountain biking – don't have to sit out the season. It's even possible to hike and ski all in the same day. So many adventures, so much love.
---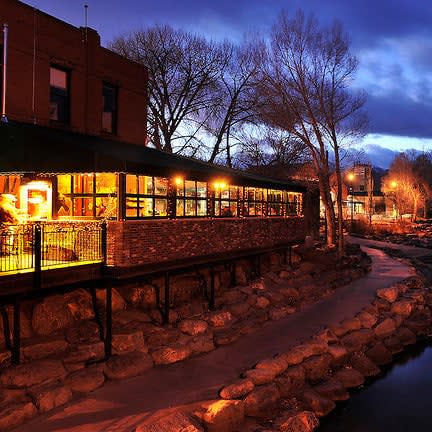 Romantic Restaurants
A candlelight dinner is a romance 101, but graduate to something much more memorable at one of our ambiance-rich restaurants. The vast majority of the eateries are local and independently-owned. A few are located right on the beautiful Arkansas River, while several others are just steps away from the roar of those rapids. Still others offer incredible mountain views. Of course, the best view is straight into the eyes of the person across the table. So together enjoy a wonderful variety of cuisine here, from steaks to vegetarian to Italian to Asian to American. There is everything from oh-so-fine dining to more casual cafes so you can always have an idyllic meal to remember.
---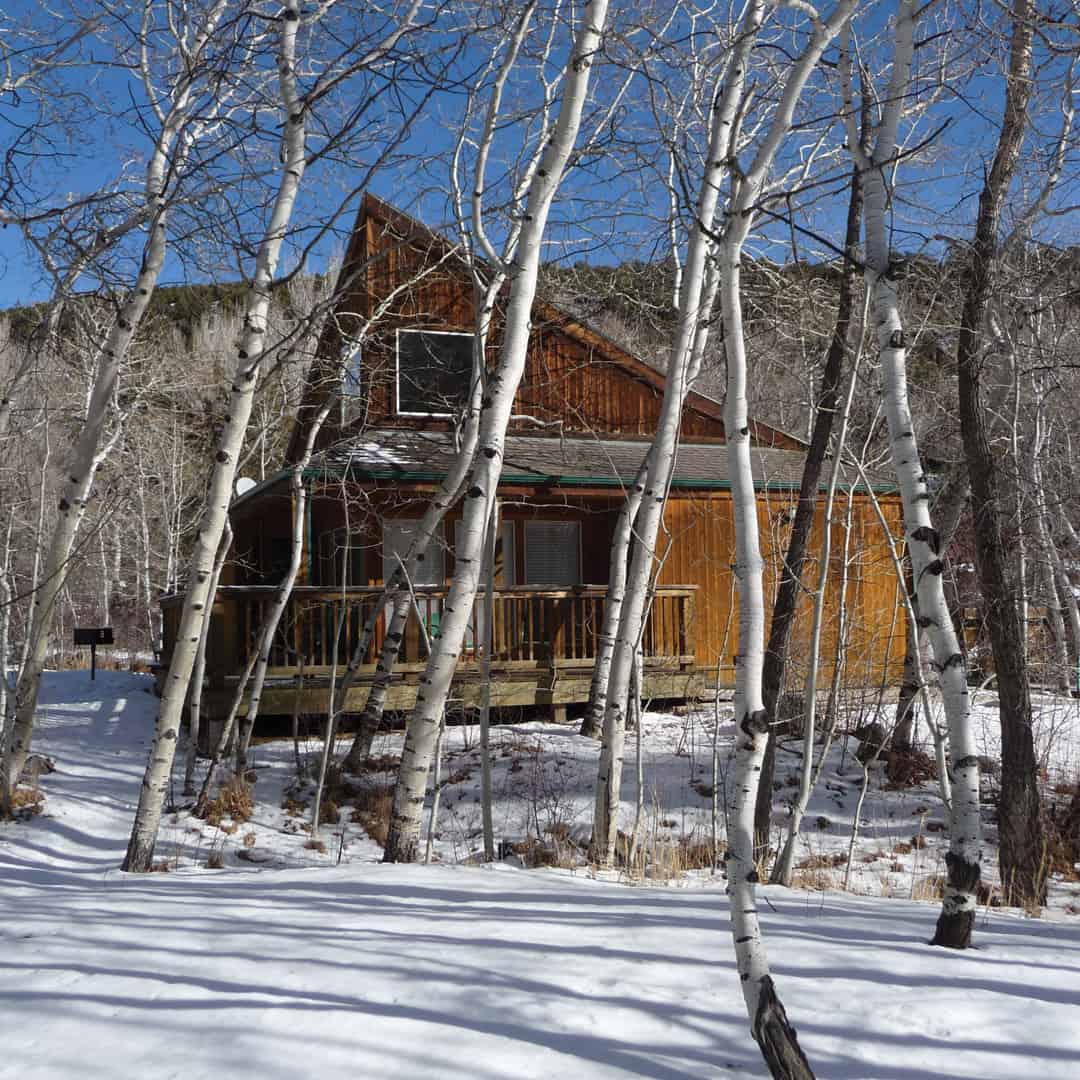 Get a Room
Rendezvous for a night or much longer at a cozy cabin in the woods, a chateau by the river, or a hot springs resort. Perhaps a historic downtown hotel or a charming Bed and Breakfast inn is more your style. Of course, there are also numerous convenient lodging options along the highway corridor leading to the ski slopes, too. Many of the area's sweet retreats don't just offer a generic room but sometimes some unusual perks. How about a BnB that lets you hang out with goats? Or a European-style chalet so close to the Arkansas River that the watery serenade lulls you to sleep? Breakfasts are often homemade with local ingredients. Whether you want to be walkable distance to downtown or escape into secluded surroundings, the local accommodations add just the right ambiance for Amor.
---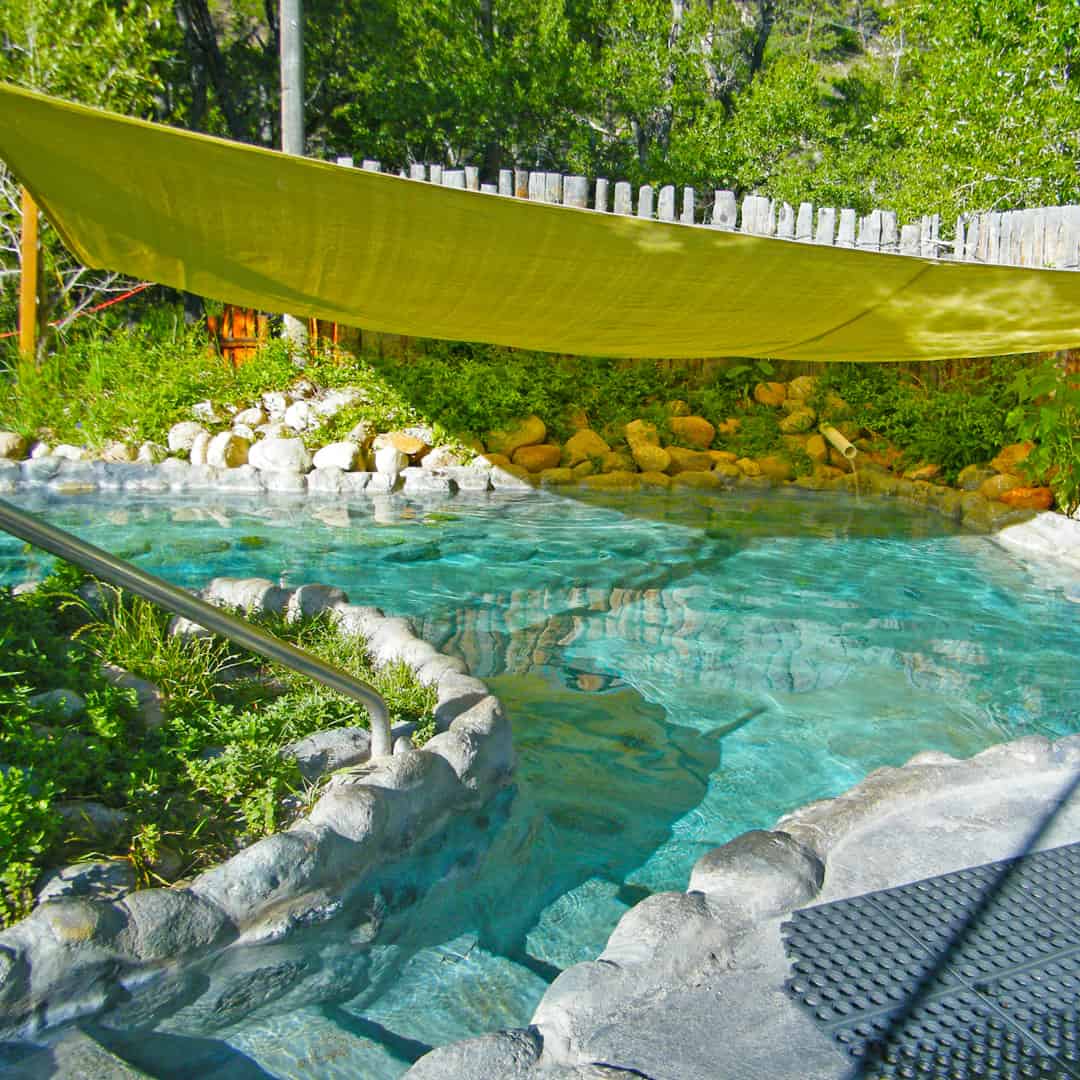 Say 'Ahh' to the Spa
A spa day for two is the epitome of togetherness. This area has several day spas as well as resort-style spas. Enjoy a couple's massage at Cottonwood Hot Springs Spa or Mt. Princeton Hot Springs Resort and Spa. Indulgent delights range from body treatments, facials, massages as well as saunas and steam rooms. Only a few places in the country are blessed with natural hot springs, but geothermal-rich Chaffee County has several. These odorless, steamy hot pools are surrounded by unbelievable mountain views for the ultimate in relaxation and awe. At night, these secluded mountain locations have just the stars and the moon and the gleam in your eye for illumination.
---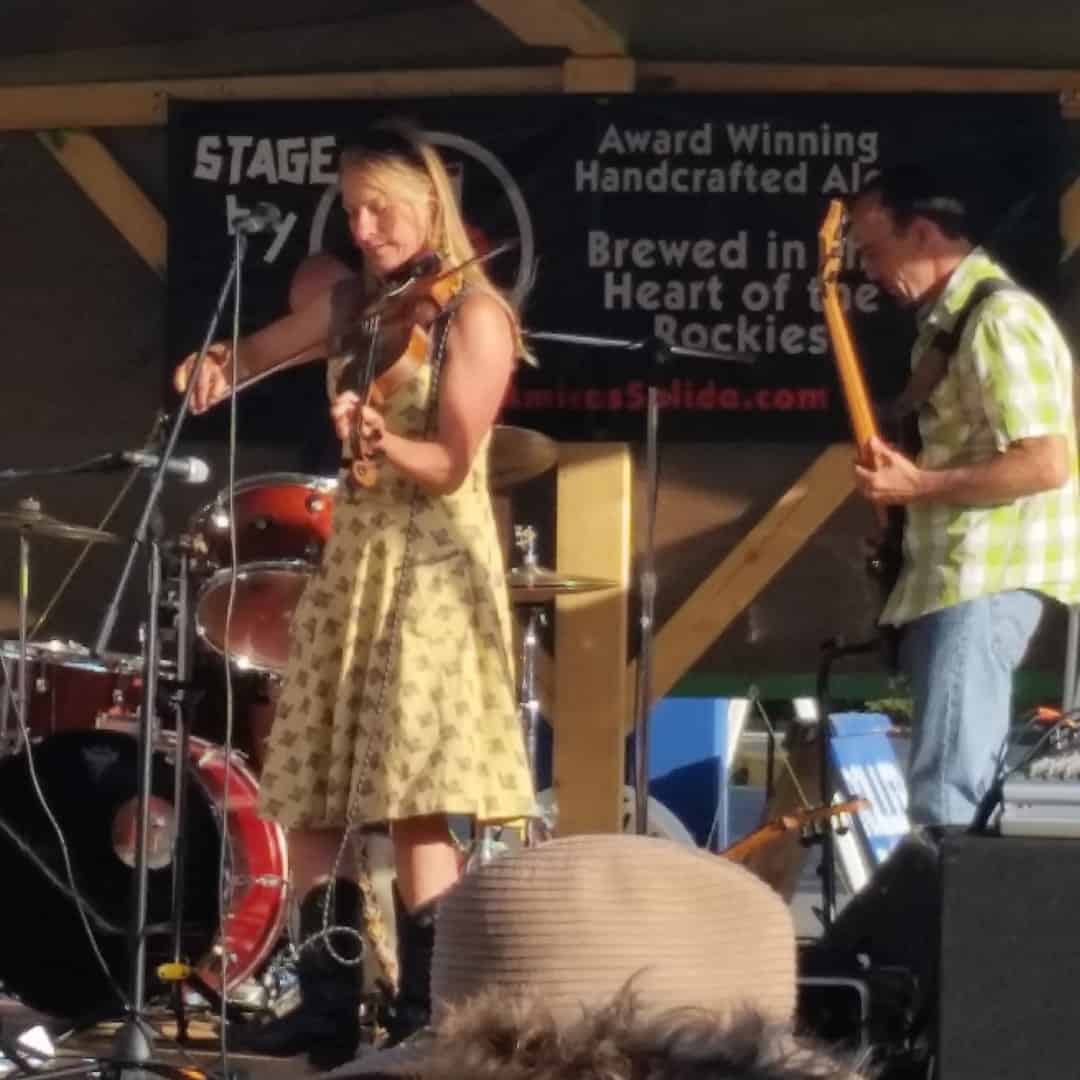 Slow Dance
Salida and Buena Vista's many entertainment venues make it a music lovers dream. From a single guitar player to a full rock 'n' roll band, you'll find the rhythm of the night right here. There are historic bars, restaurants that rock, breweries that brew up tunes and distilleries dedicated to lifting your spirits. You'll find a place for a sultry slow dance or a dance floor where you can let loose to a more rocking beat. Rock on, Romance.
---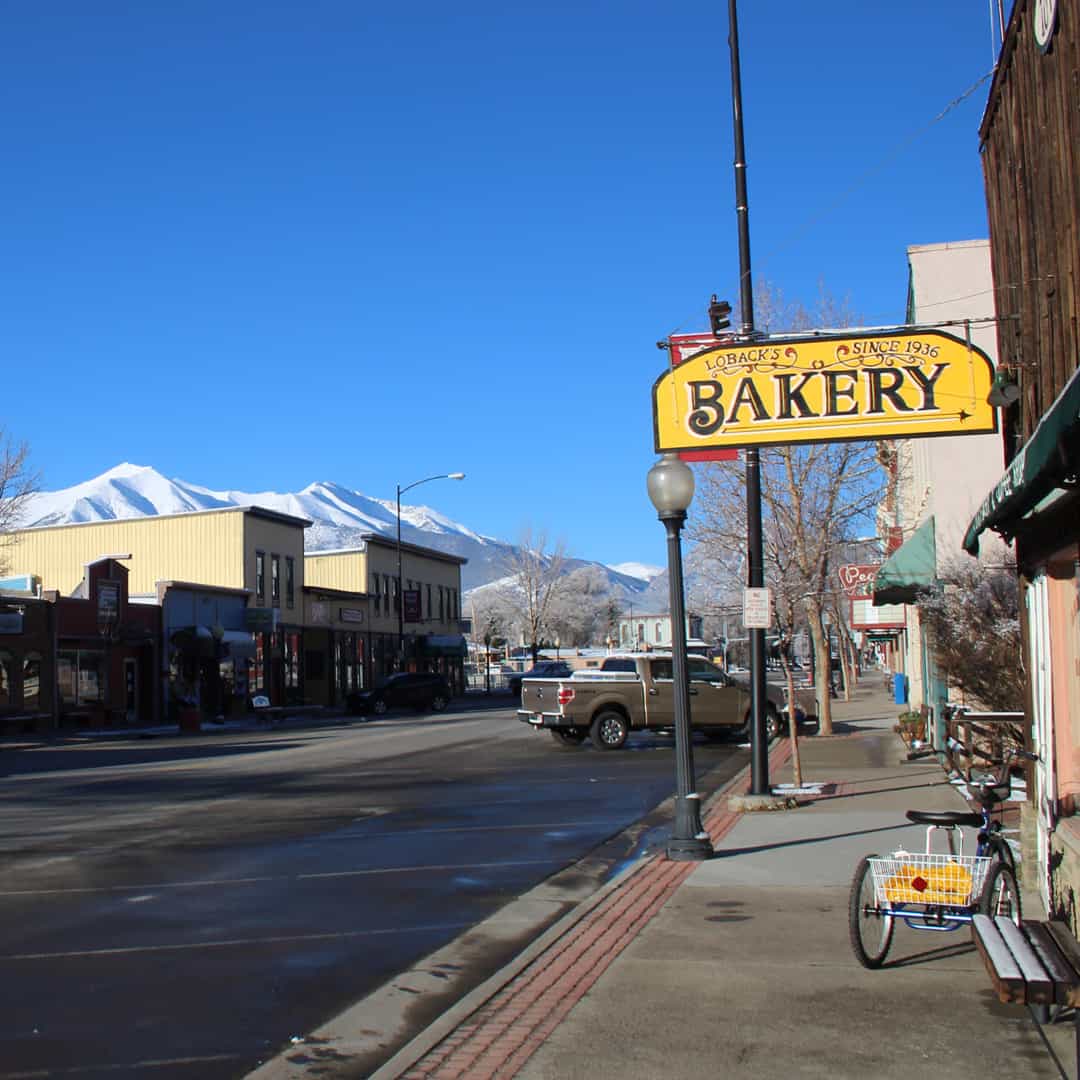 Sweet on You
There is nothing cookie-cutter about Salida and Buena Vista's bakeries and sweet shops. Local bakers, pastry chefs and confectioners stir up temptations like home-made toffee, chocolate, and giant cinnamon rolls. Succumb to the surprising upscale treats like homemade Ricotta & Raspberry Jam Pop Tarts. Concerned about calories? No worries – the area's abundant adventures have a way of melting them allowing for guilt-free sweet indulgences.
---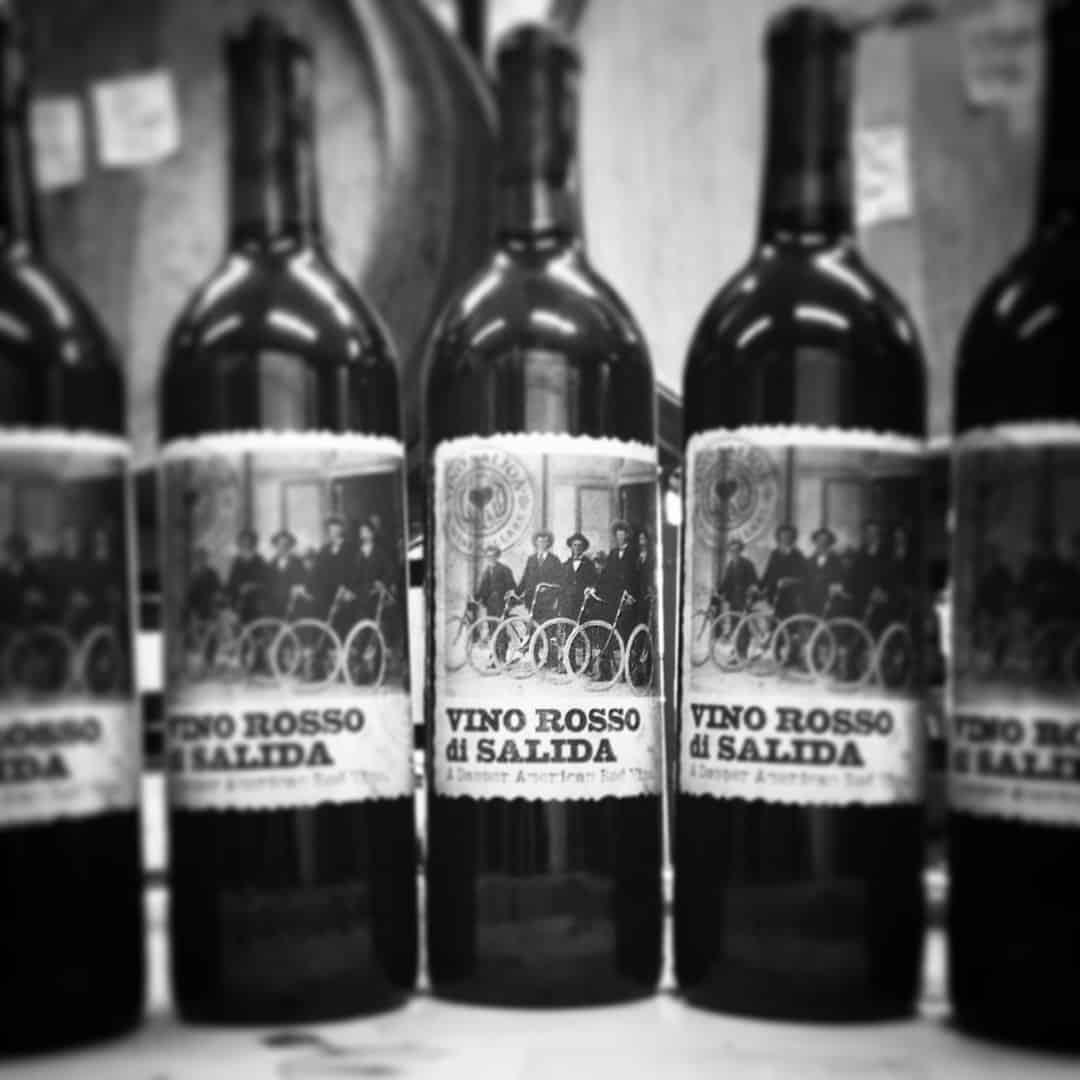 Wine Down Together
Looking into each other's eyes, offering a well-worded sentimental toast, then that long sip of the nectar of the Gods… Ah, now that's a celebration of love. It's overwhelmingly accepted that wine and romance go together, but will just any wine do? When in Chaffee County, do as the Salidans do and drink local. Local winemakers, Vino Salida Wine Cellars and Mountain Spirits Winery, make their creative and award-winning vintages right here. The wines are exuberant, expansive and earthy; exactly the way it feels to spend time here. Among the plethora of things to do locally, tasting local wine in a picturesque tasting room is definitely one of them. To you, my dear.
---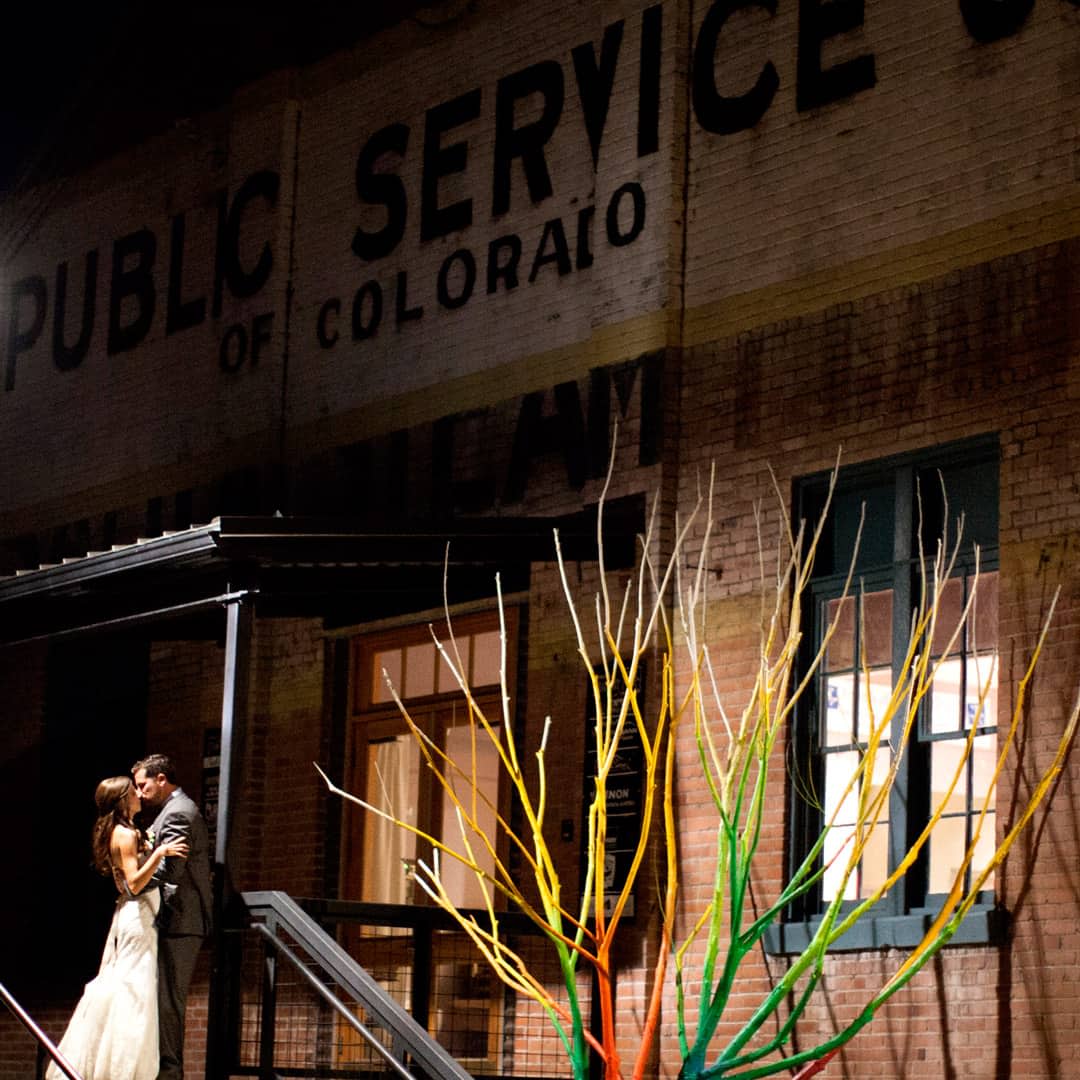 Say 'I Do'
Salida and Buena Vista have earned the reputation as an amazing wedding destination. There are many reasons for this, from the historic and charmingly eclectic wedding venues to the unparalleled scenery to the logistical ease of the small town get-togethers. Everything you need to customize the perfect ceremony and reception – locally grown flowers, photographers, wedding planners, musicians — is found in professional and creative local vendors. Not to mention the unforgettable places to propose you'll find here, too.
---
Valentine's Day Specials and Events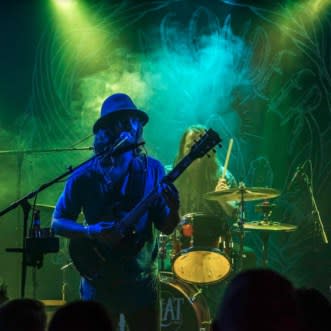 Concert at the Lariat
Catch Colorado favorite Hazel Miller performing at Buena Vista's premier music venue, the historic Lariat Bar and Grill. Hazel Miller, known for her powerful and soulful performances takes the stage on Feb. 14 from 8-11 p.m. She'll bring her signature style of a blend of blues, jazz, pop, R & B, and Gospel. Tickets are $10. 206 E. Main. http://thelariatbv.com/event/hazel-miller/
Chocolate and Wine Pairing
Vino Salida Wine Cellars' special event pairs local Colorado wine with sweets from Colorado chocolatiers, toffee makers and apiarists (that's honey, Honey) on Saturday, Feb. 10 from 4-8 pm. For just $15 you get five wine tastings and five sweets.   https://www.vinosalida.com/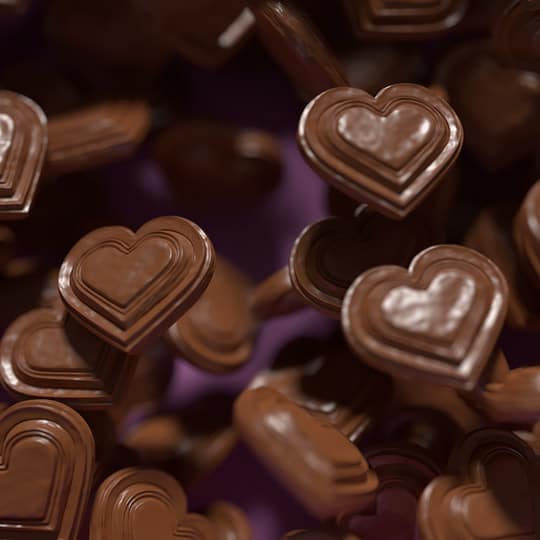 Give From the Heart
The Alliance's 33rd Annual Chocolate Lover's Fantasy will be held Saturday, Feb. 10 from 5:30-8 p.m. at the Buena Vista Community Center. Enjoy unlimited chocolate, appetizers, wine tastings, spirits and beer. Silent Auction. Proceeds benefit survivors of domestic violence and sexual assault in Chaffee County. Tickets are available at Buena Vista Chamber of Commerce and Salida Chamber of Commerce. 715 E. Main St. https://alliancechaffee.org/theallianceevents/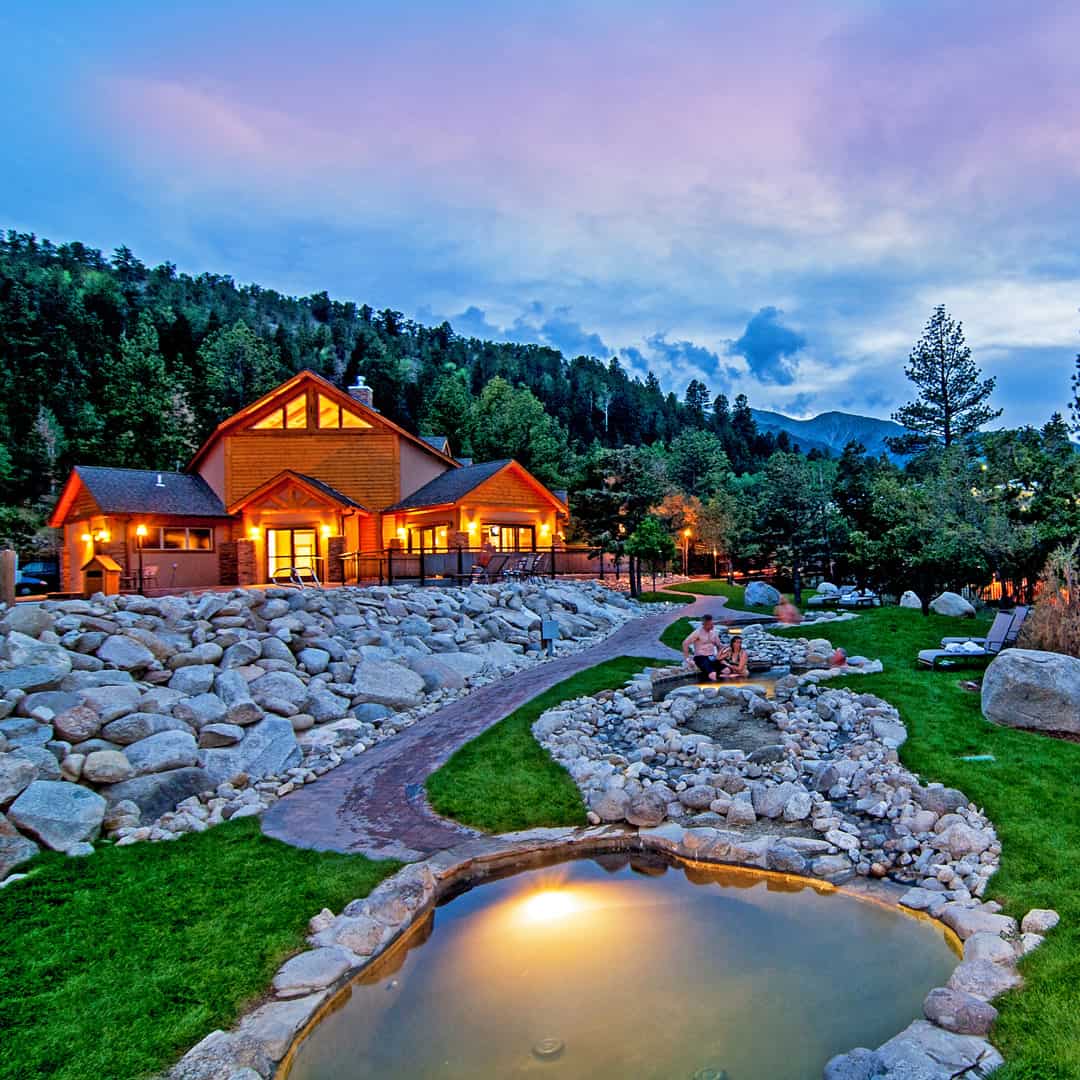 Mt. Princeton Club Restaurant
Enjoy a special Valentine's Day Dinner with a three-course menu for $99 per couple (not including alcohol, tax and gratuity). Live music by local favorite David Tipton. For reservations call 719-395-2447.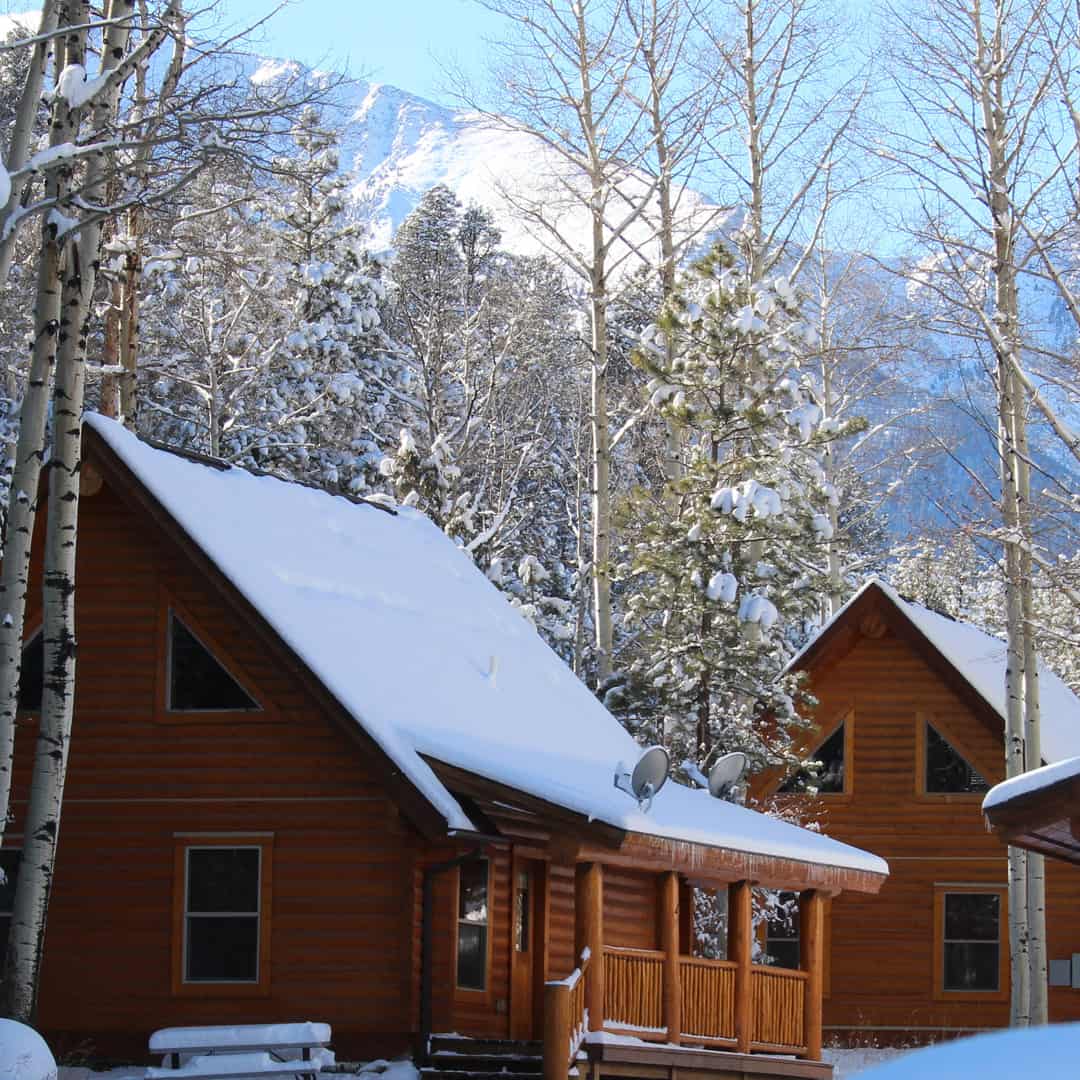 Mt. Princeton Hot Springs Resort
The "Romance in the Rockies," package puts you at arguably the most romantic spot in Chaffee County. The deal is good for a two night's stay, a 60-minutes couple's massage, two glasses of champagne and a $75 credit to the Mt. Princeton Club Restaurant. If you can't make it for Valentine's Day, the romantic deal extends through April 15. Stay at the Main Lodge or a cozy cabin. Mount Princeton Hot Springs Resort, 15870 County Road 162, Nathrop, mtprinceton.com