There is nothing cookie-cutter about Salida's bakeries and sweet shops. Independent entrepreneur-owned businesses tempt and treat you to uniquely creative specialties. Talented local bakers, pastry chefs and confectioners bake everything handmade from giant cinnamon rolls to upscale pastries to homemade pies. Concerned about calories? No worries – the area's abundant adventures have a way of melting them away, allowing for guilt-free sweet indulgences. salida's sweet spots
---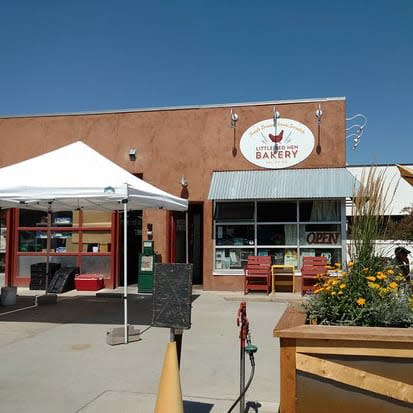 Little Red Hen Bakery
Finally, something really worth getting up at dawn for! Bakers arrive at 3:30 a.m. daily at this local obsession to make more than a dozen types of bread using 100% organic flour. Not just bread either. They also sweeten the day with cinnamon rolls, biscotti, cookies, snack bars, scones, pastries and signature muffins — all by 6 a.m. Some bread and all bagels are made in their outdoor wood-fired Hearth Oven for crispy perfection. The bakery is housed in tiny, colorful and welcoming abode more suited to getting goodies and enjoying them on the patio or sticking in your backpack as a reward during the day's outdoor adventure.
302 G Street. https://littleredhensalida.com/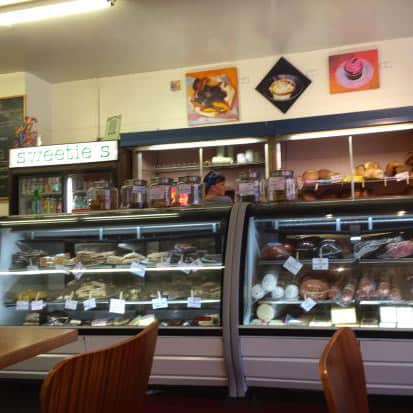 Sweetie's Sandwich Shop
A combo bakery and deli, this cute little counter-service café believes bigger is better. Since 2012 the local couple owners and their happy crew have baked an ambitious variety of goodies in their downtown location. Their original artisan sandwiches, salads and soup are locally legendary but the treats are truly the 'icing on the cake.' Their rotating selection of indulgent sweets includes cookies, pastries, and humongous homemade bars. Try the not-overly-sweet blueberry crumble-topped bar or the grasshopper bar – a fudgy/minty brownie heaped with icing. Everything is baked on-site and in view. Delight in these desserts on the sidewalk patio.
124 F Street. http://www.sweetiesinsalida.com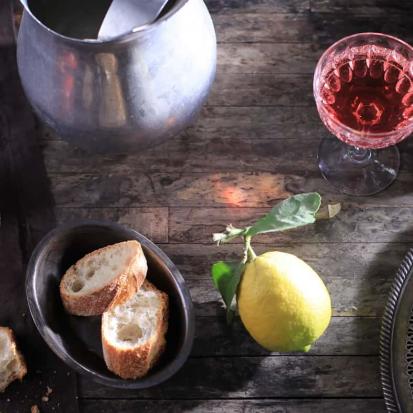 Biker and the Baker
Cheesecake truffles, sweet cheese croissants, cream puffs… Oh my. This upscale wine and dessert bar with the eclectic Parisian café vibe comes alive in the evenings. Located in historic downtown Salida, it's the ideal place to "ruin your supper" with dessert before dinner or cap off a fantastic night on the town with a tempting treat. The ever-changing list of vino possibilities pairs with the creative baked goods. Expect the unexpected, because each delectable offering is wonderfully whimsical. Everything on the chalkboard menu is made fresh daily. Macaroons anyone? Yes, please. They're open 4-10 p.m. Thursday-Sunday. Happy hour is 4-6 pm.
123 W. 1st St. https://www.thebikerandthebaker.com/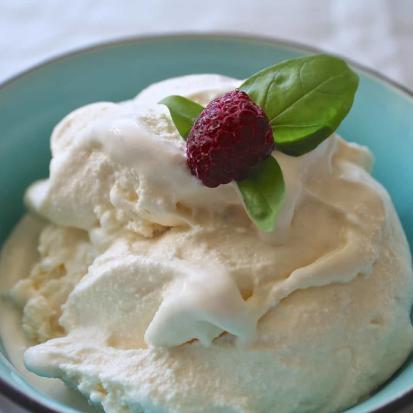 Here's The Scoop
Is there anyone more patient than those who scoop ice cream? With so many amazing choices of homemade ice cream and gelato, these decisions take time. So much time… Do you go fruity with choices like pineapple mango or peach? Or classic with chocolate or mixed up with something like banana coconut? This mom-and-pop home-style ice cream parlor is the real deal. The creative and unique recipes come from the owner's mother, making "childhood memories" the secret ingredient. Small town hospitality is also part of the experience. With no added preservatives, these rich, refreshing treats are made on the premises nightly for the next day.
215 F St.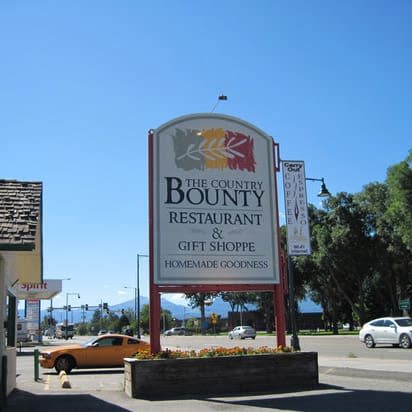 Bounty Restaurant and Gift Shop
The Bounty is the oldest family-run restaurant in Salida. If the hand-made pies could talk, they'd most likely take credit for a good slice of that long-run success. For more than 75 years, Bounty bakers have been rolling out the dough daily for Dutch Apple and Cherry and Chocolate Mousse pies. They've been whipping the merengue for lemon and coconut cream pies. And they're not about to stop there. Not while people are craving cheesecake and fruit cobblers. Whole pies can be ordered for special occasions, even if just getting a whole pie is the occasion. Shop the adjoining Mercantile at the Bounty, too, for unusually great gifts.
413 W. US HWY 50 https://www.bounty.Salida.com/homemade-desserts.html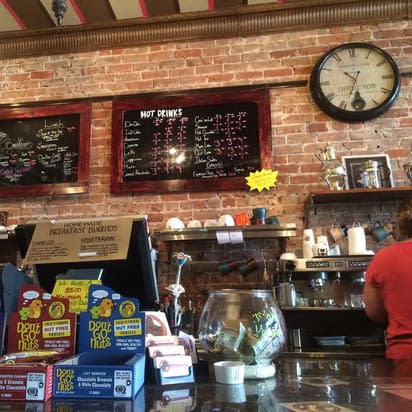 Brown Dog Coffee Co:
While pondering what sweet little something to nosh on, breathe in that amazing aroma. That's the smell of whole bean coffee roasted on-site. The beans are sourced from family-owned farms in Brazil, Costa Rica, Columbia, Mexico and more. The java is the perfect complement for their home-made sweets, made here from scratch daily. Choose one of their pastries or pie or maybe even some Boulder ice cream is the way to start the day. Sink into a comfortable couch to enjoy these goodies. The cozy café's downtown Salida location is a nice central spot to start exploring from once your caffeine and sweet-tooth cravings are satisfied.
105 F. Street. http://browndogcoffee.com/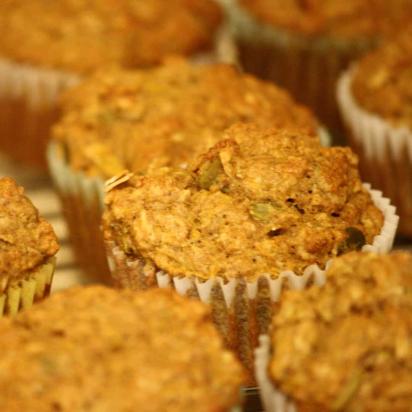 The Drunken Muffin Bakery
This business is rising like yeast into sweet success. Currently the small-batch Southern-inspired and bourbon-enhanced goodies are available at Salida's Farmer's Market on Saturdays from 8-1 at Alpine Park. On Sundays, find them at Buena Vista's Farmer's Market 10-2 at the South Main Town Square. But give this baker a day's notice and she will deliver the goods: Pies, cakes, cupcakes, brownies, bars, cinnamon rolls, scones, muffins, cookies… and more. It's not just sweets either. There's a savory Southern muffin with meat, eggs, cheese, peppers and onions baked right into the muffin. Family-owned using secret old family recipes, all from scratch. Follow the Facebook page for weekly offerings.
305 F Street. https://www.facebook.com/DrunkenMuffin/