While many cities have traded their history for modern buildings, it's just the opposite in Salida. History is not only embraced and celebrated but also proudly visible. The Salida Downtown Historic District is the largest historic district in Colorado. The area centered on the town's lone stoplight at 1st and F Street was added to the National Historic Register in 1984.
Founded in 1880, Salida still has more than 100 turn-of-the-century historic buildings in this special district. Together they are largely regarded as the best collection of historically significant buildings in Colorado. Downtown also does double-duty as Colorado's first Creative Arts District, with about 20 art galleries and studios.
The historic area spans E, F, and G Streets and the intersecting blocks of Sackett, First, Second and Third. These buildings now house charming antique and consignment shops, outdoor gear stores, independently-owned restaurants, cafes and bars. Numerous annual parades and festivals keep this area vibrant year-round. But originally, this business district totally revolved around the Denver & Rio Grande Railroad. These tracks are dormant now, but still exist just across the Arkansas River. A caboose built here in 1886 now sits at the turnaround and original train depot site at the end of F Street. The F Street Bridge was built in 1906 to link the tracks to town.
We can't go into all 100 back-stories here, but let's take a walk and look at some of the historic highlights.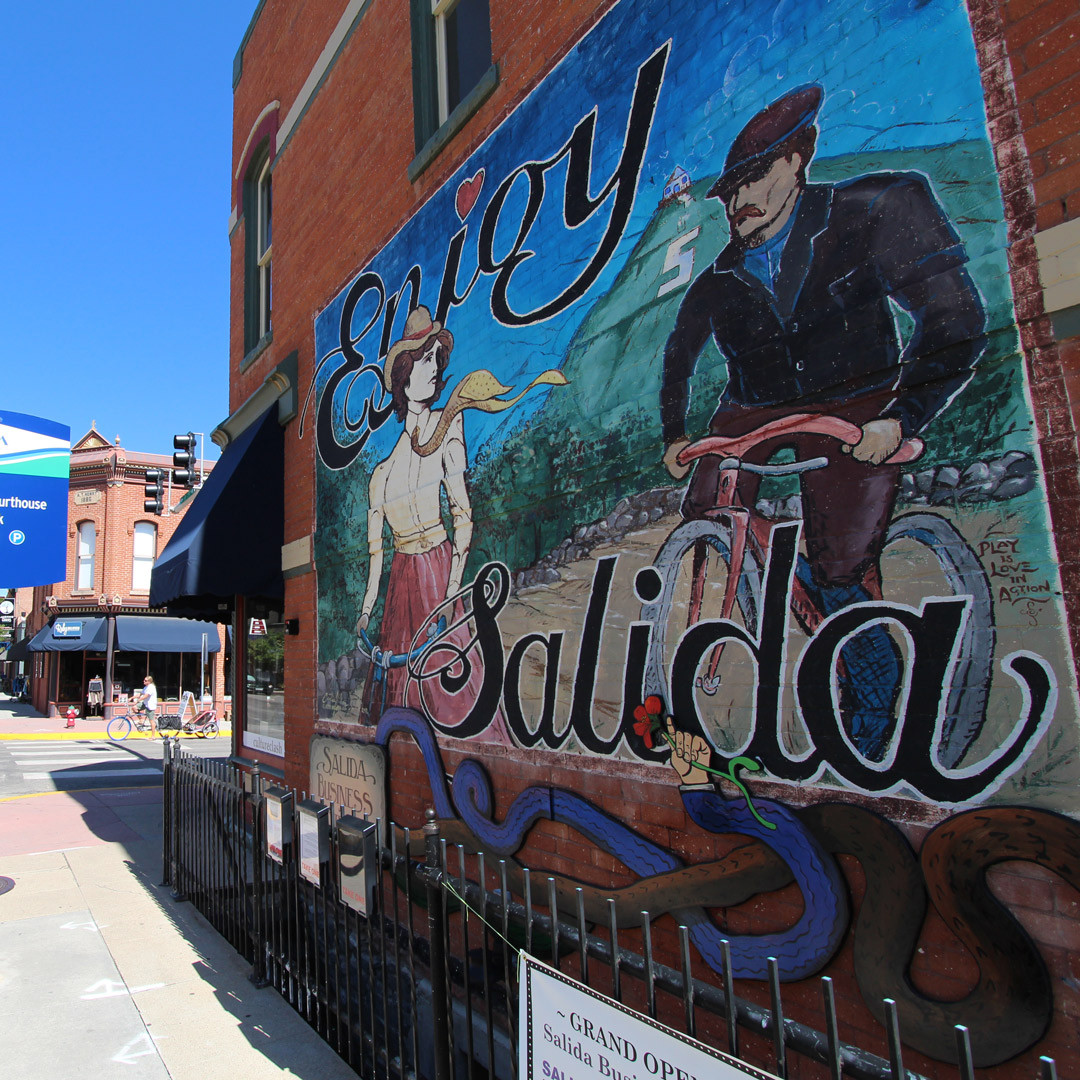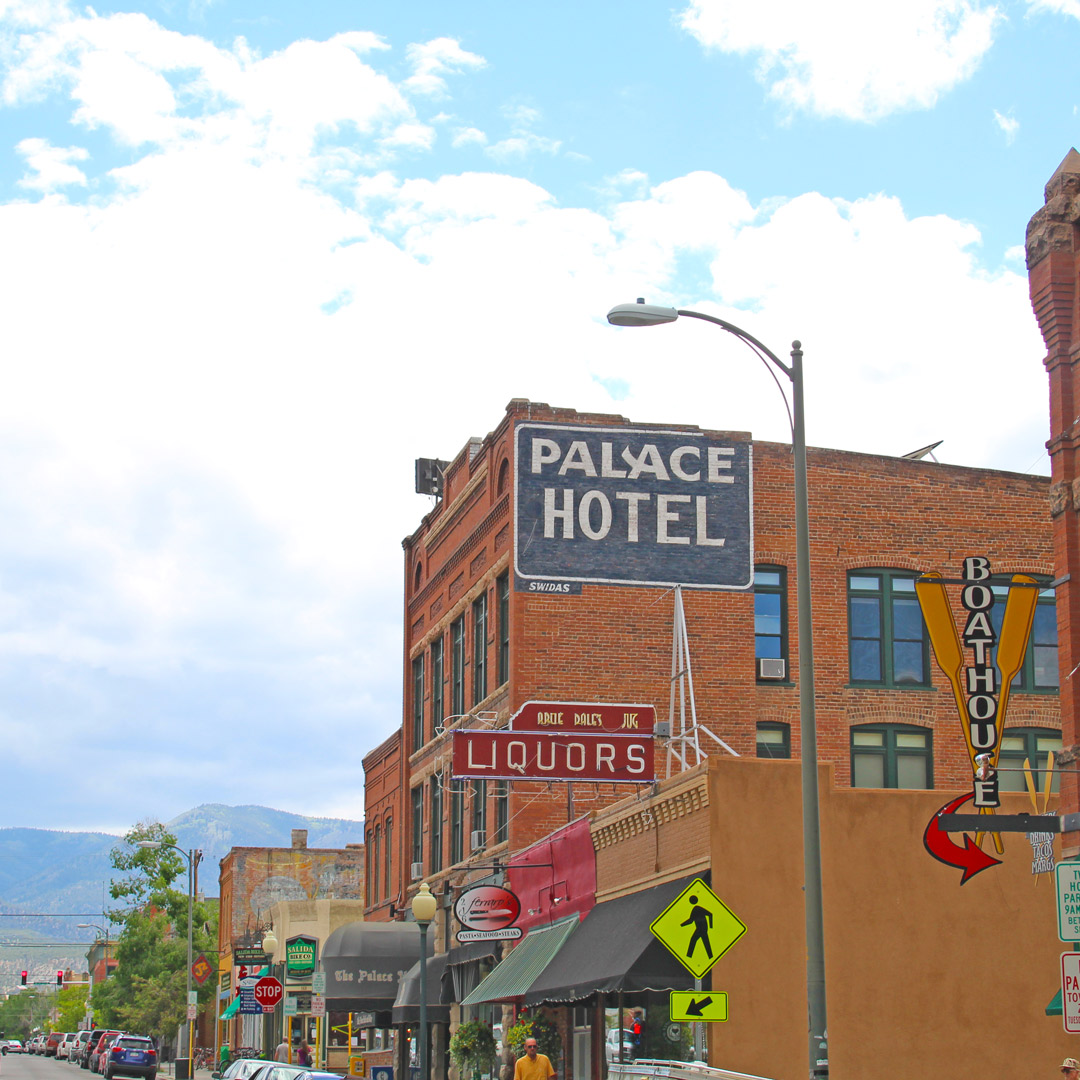 F Street Treats
Fires destroyed many of the original wood structures in 1888 and 1889, but two original circa 1880 buildings remain. Find them at 122 F Street (now Currents restaurant) and 133 E. Second Street (now Arkansas Valley Publishing Co.). Plucky pioneers quickly rebuilt, this time using the signature locally-made soft, brown brick. Several still have original painted ads on exterior brick walls.
Some highlights include the castle-ish Manhattan Hotel building (now the Boathouse Cantina) at 228 N. F Street. It was built in 1902 as a hotel, restaurant and saloon. The elegant Palace Hotel at 204 North F Street was built from 1904-1909. Recently renovated and revived as a boutique hotel, each of its 15 suites is named for a locally significant historic person, place or thing.
One suite is named for local 1900s bordello owner Laura Evans. Her circa 1904 "female boardinghouses" are located at 130 W. Sackett Ave. (now the River Lofts). Her "Parlor House" was built in 1898 at 100 W. Sackett Ave. and is currently the Mon-Ark Shrine Club. Keep heading west on Sackett Ave to the circa 1892 Steam Plant. The provider of Salida's electricity until 1958, this building now lights up the town as its multifaceted cultural hub. Something good is always happening at the gorgeously renovated Steam Plant Theatre, a performing arts, conference and event center.
The Victoria Tavern Building on the corner of F and Sackett Ave. dates back to 1898. It's had a storied past of being a grocery, meat market, saloon and a "moving pictures" venue in the early 1900s. The second floor "European Style" apartments – steam heated, no less – were a favorite place for "theatrical and commercial people," according to historic ads. Currently "the Vic" is a popular bar and live music venue.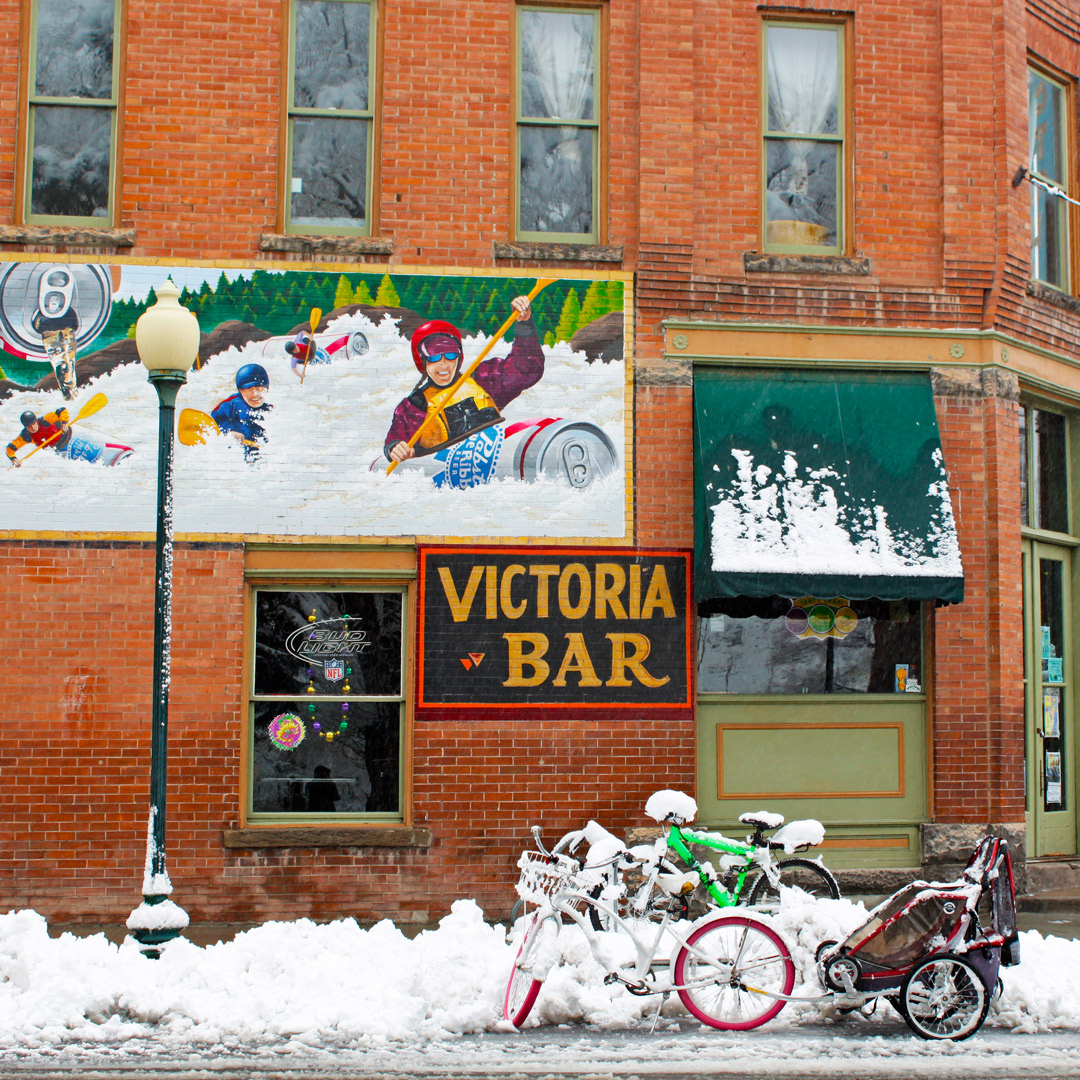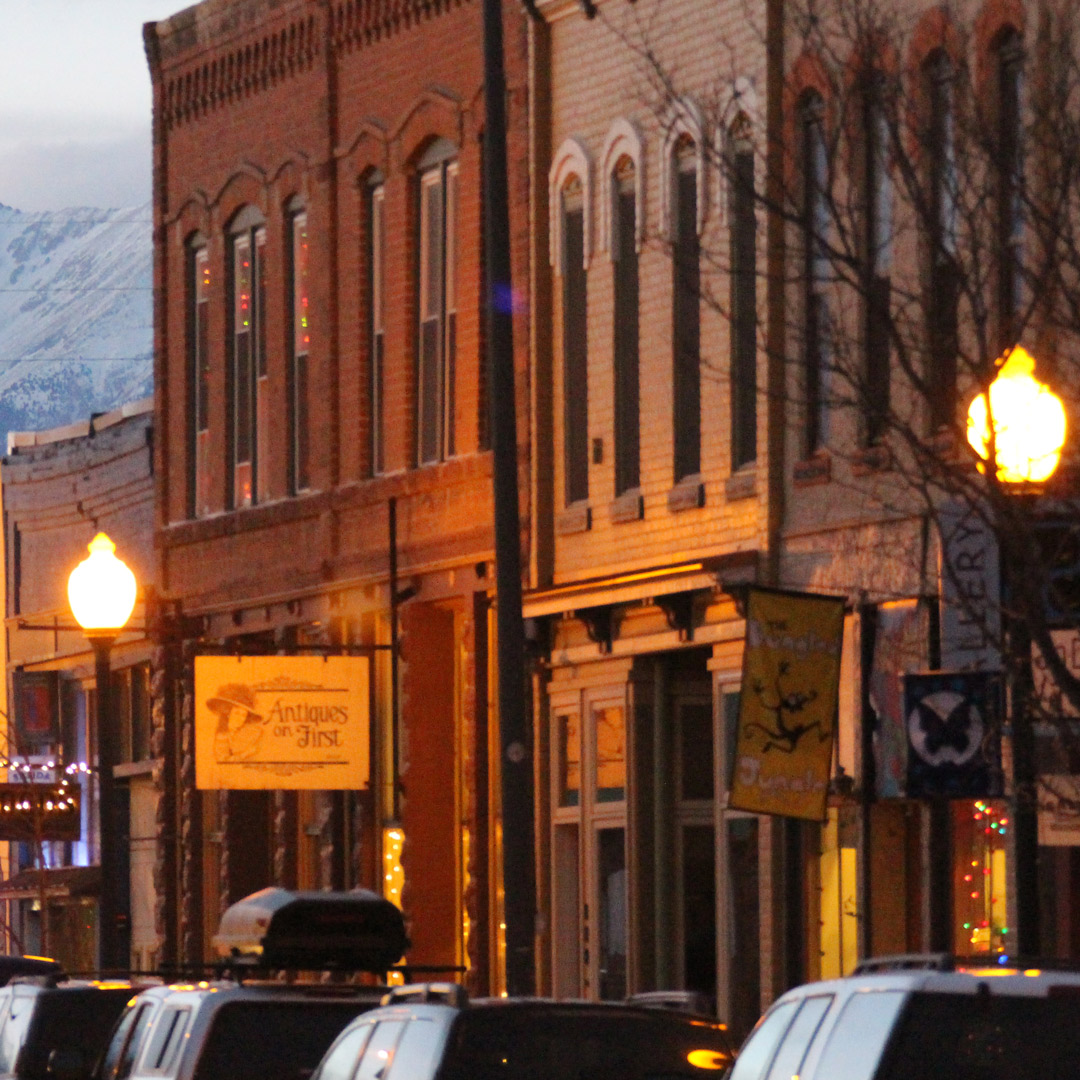 Tour the Town
All along First and Second Streets, you'll find buildings dating from 1895 to 1909. At the corner of F and First Streets, the 1886 A.T. Henry Building (now Ruby Blues) was one of the first to rebuild in grand style. It was originally the Chaffee County Bank.
Another notable structure is the original 1888 Salida Opera House at 125-131 W. First. It once had seating for 1000 and showcased independent and popular productions.
The magnificent 1895 building on the corner of Second and F Street was constructed with rough-cut stone. Now occupied by Pinon Real Estate, the first floor originally housed the First National Bank while the Knights of Pythias met upstairs.
Salida is the Chaffee County seat, but it wasn't always so. After Granite, then Buena Vista, Salida earned this status in 1932. Famous Colorado architect William DeMourdant was commissioned to design the Chaffee County Courthouse, located just west of downtown. This Art Deco style gem is listed on the Colorado State Register of Historic Places.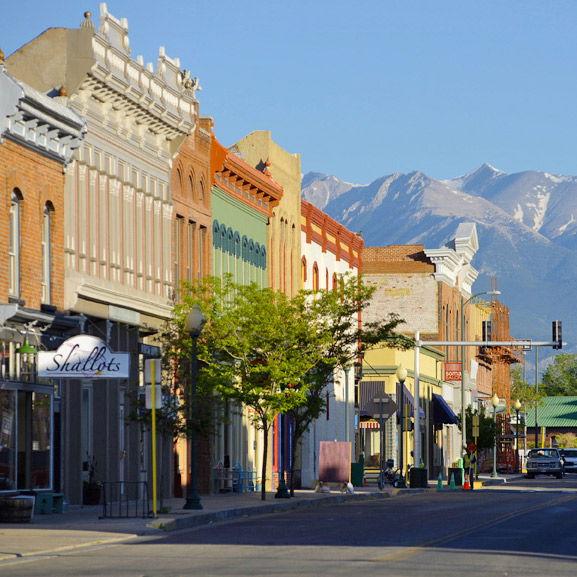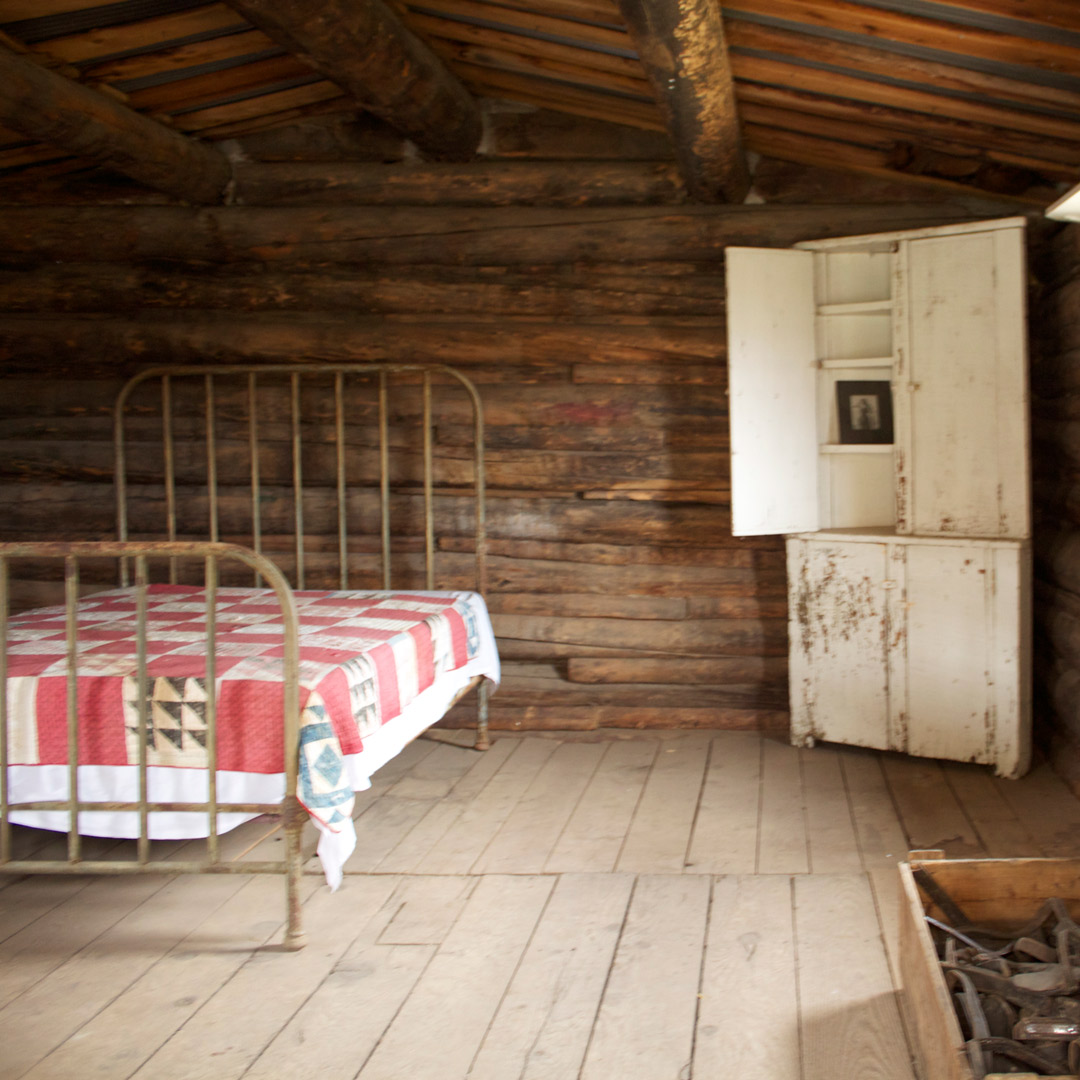 Extended History
Salida's history doesn't stop at the city limits, of course. The area's rich ranching heritage is kept alive at the Hutchinson Homestead, west on Highway 50. The seventh generation of the Hutchinson family, original settlers in 1868, has opened the family farm as a carefully preserved living museum and learning center. The Hutchinson's ranch house is believed to be the county's oldest frame dwelling and one of Colorado's longest, continuously-owned family properties. The ranch buildings are on the National and State Historic Register.