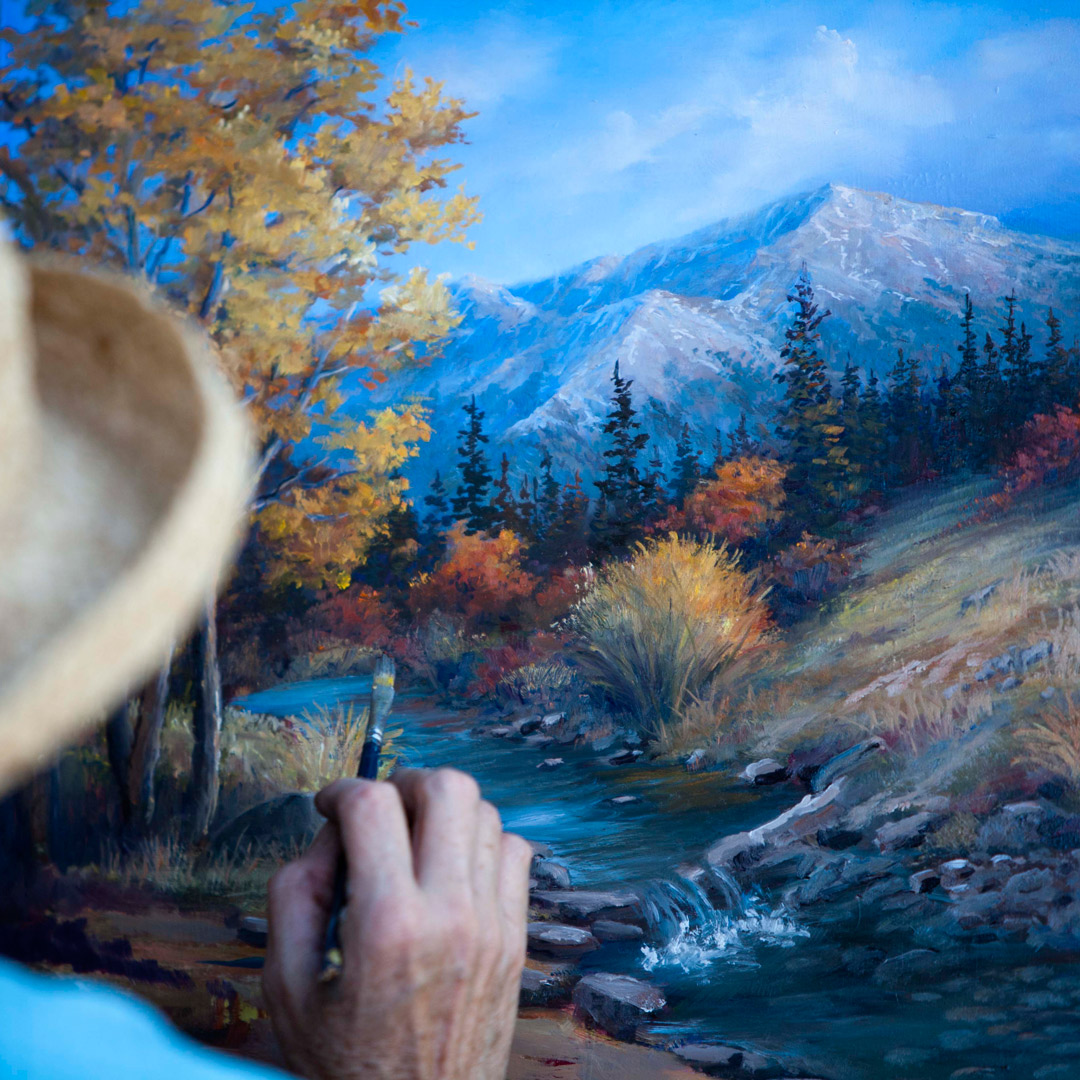 Art is everywhere in Salida. Surrounded by a natural masterpiece of mountains, river and big sky, it's a magnet for amazing talent. This town doesn't create artists, it inspires and unleashes them.
It's no wonder then that Salida set the artistic standard in 2012 when Governor John Hickenlooper officially certified it as one of Colorado's first two certified Creative Arts Districts. This program was created by Colorado Creative Industries (CCI) to encourage Colorado communities to nurture artistic expression. Since then nearly 20 other Colorado municipalities have earned this designation. In 2017, Salida's certification was renewed for another five years.
The Colorado Creative Arts District program recognizes innovative, inspired, and ingenious communities. Often referred to as "the biggest little art town in Colorado," Salida exemplifies this in numerous ways. Salida's historic turn-of-the-century architecture downtown acts as an inspiring backdrop for gifted visual artists. The high concentration of galleries and working studios offer beautiful creations from paintings to pottery, sculptures to photography and so much more. These creative hubs are all within wonderfully walkable distance of each other, too.
Unpretentious and eclectic, Salida's art scene encompasses visual arts, performing arts, literary and publishing, design, film and even a local circus. Because art is meant to be shared, Salida's cultural groups and artistic organizations provide ample opportunities for pure enjoyment in this special Creative Arts District. Inspiration in Salida is contagious. Catch it when you can. www.salidacreates.com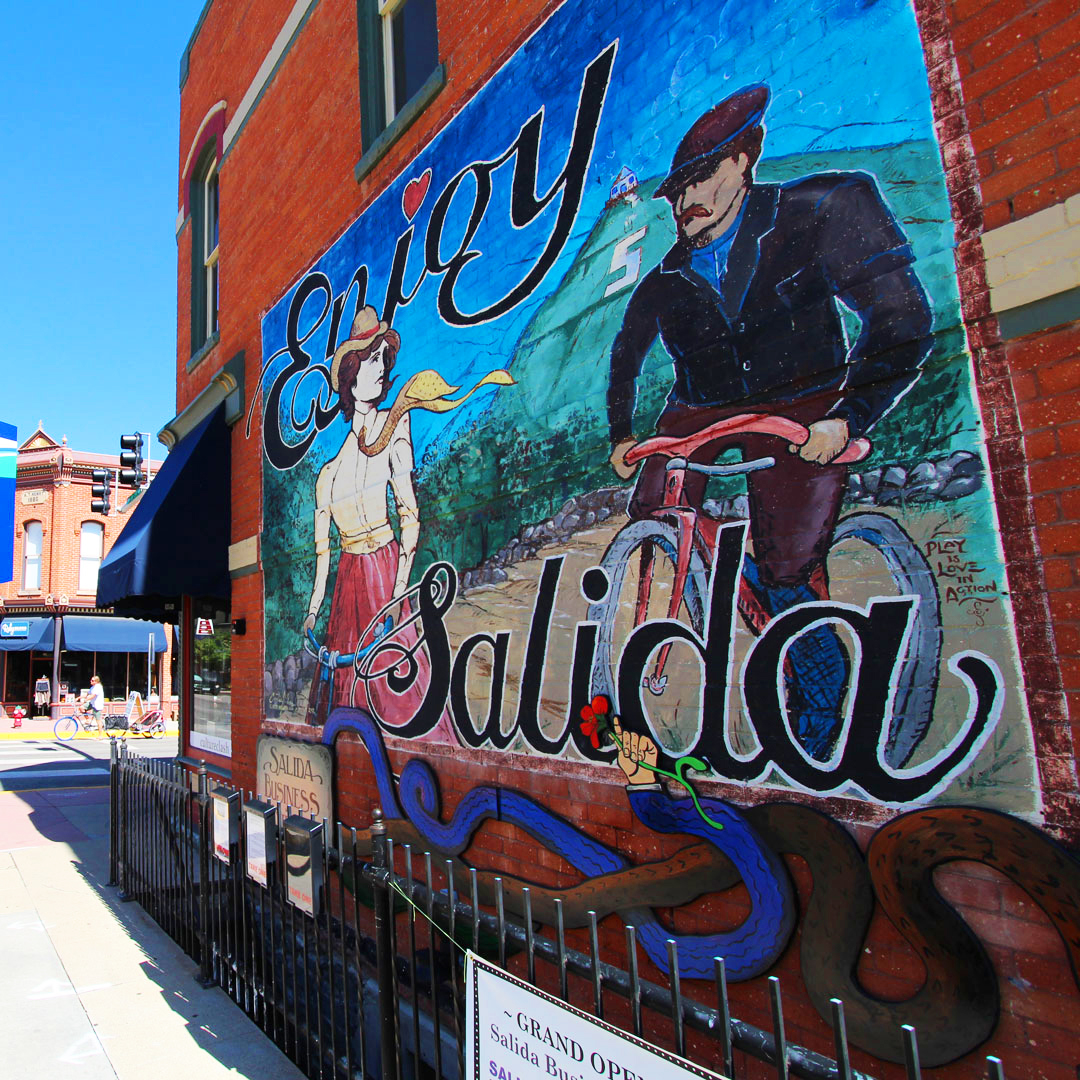 Art Galleries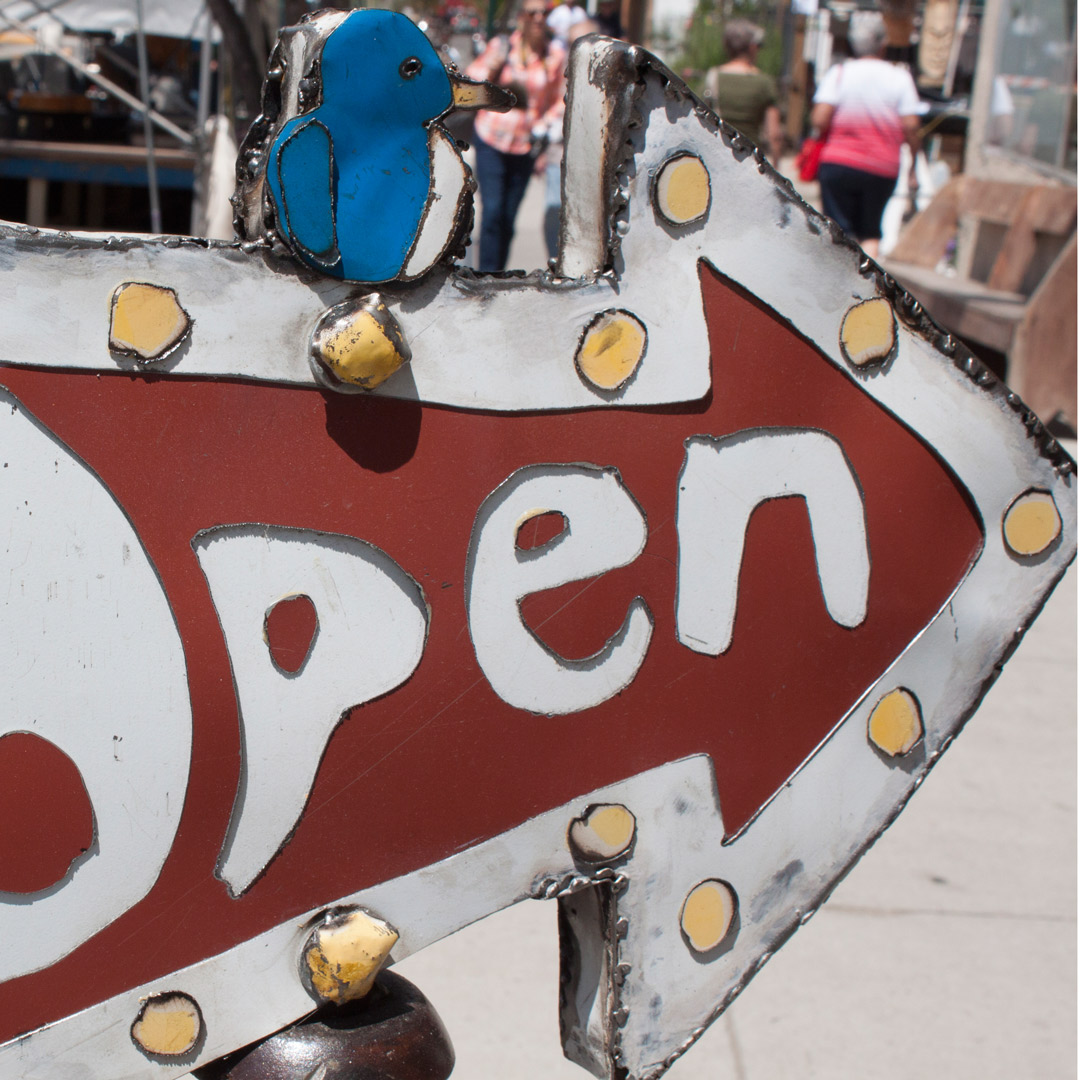 Visual art has a way of speaks without words, opening eyes and hearts and minds. Salida has 19 such life-enriching art galleries, creating a vibrant, entertaining atmosphere that sparks imaginations and conversations. Some galleries exhibit a single artists' work and many others represent multiple renowned artists. Visiting them is like opening a gift, revealing unexpected delights.
There are one-of-a-kind offerings in every possible art category and some in a class all by themselves. Think: monsters at the Bungled Jungle gallery. The colorful crazy creatures are beyond description; they are must-see creativity. Other favorite gallery stops are the Green Cat, Gallery 150, Art and Salvage, cultureclash, the Maverick Potter, Curiodity, Eye Candy, Brodeur Fine Art, Studio 126 and Four Winds and many more.
Art lovers are encouraged to attend Second Saturday Art Walks and Gallery Tours for meet-and-greets with talented local artists at their studios. The Salida Studio Tour, a biennial event in August, showcases the studios of many of the finest artists and craftspeople not normally open to the public.
The public is invited to the Second Thursday's creative mixer at the Paquette Gallery in the historic Steam Plant Event Center where they can meet local and visiting artists. The Steam Plant's theater is a venue for plays, concerts, comedy acts, films and cultural events.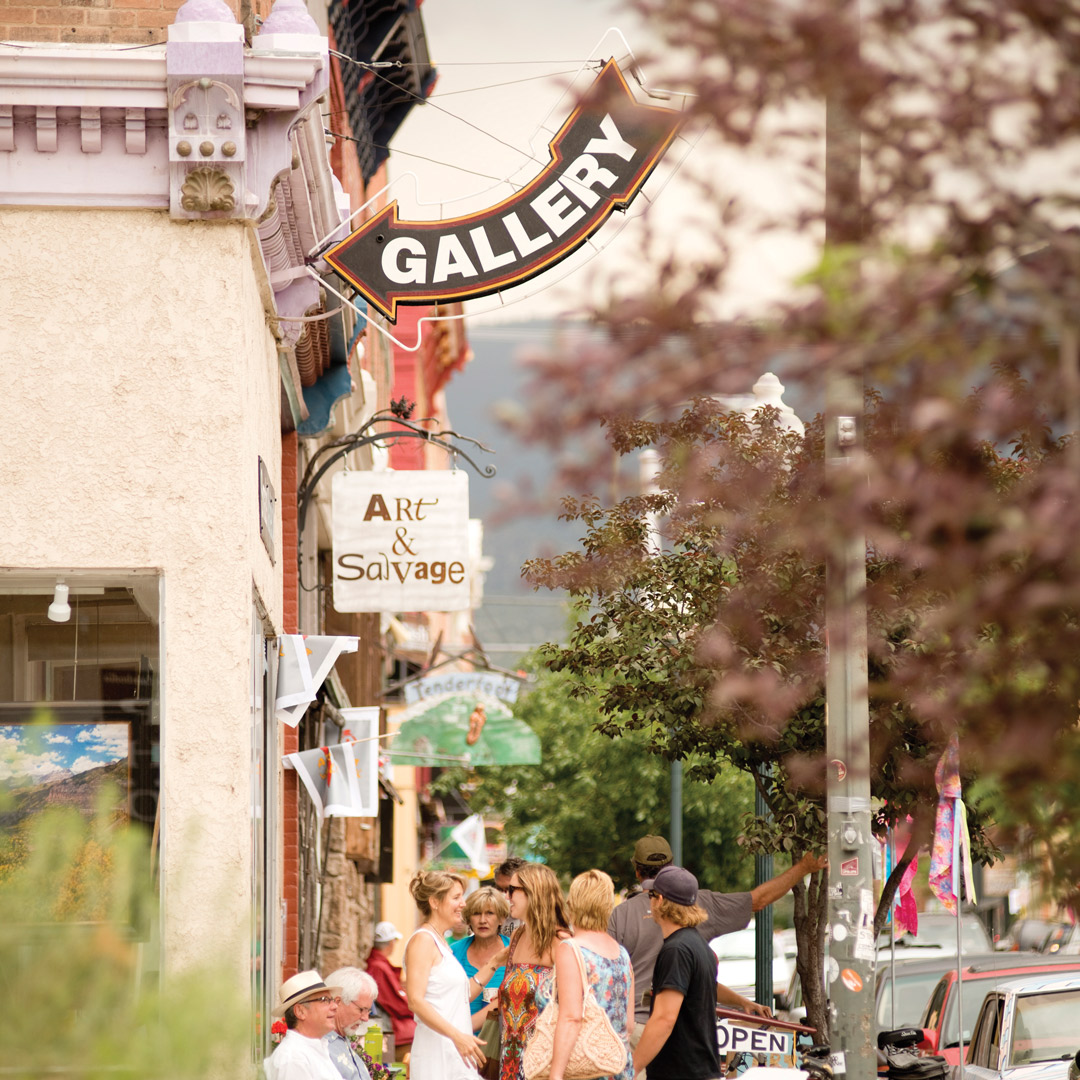 Performing Arts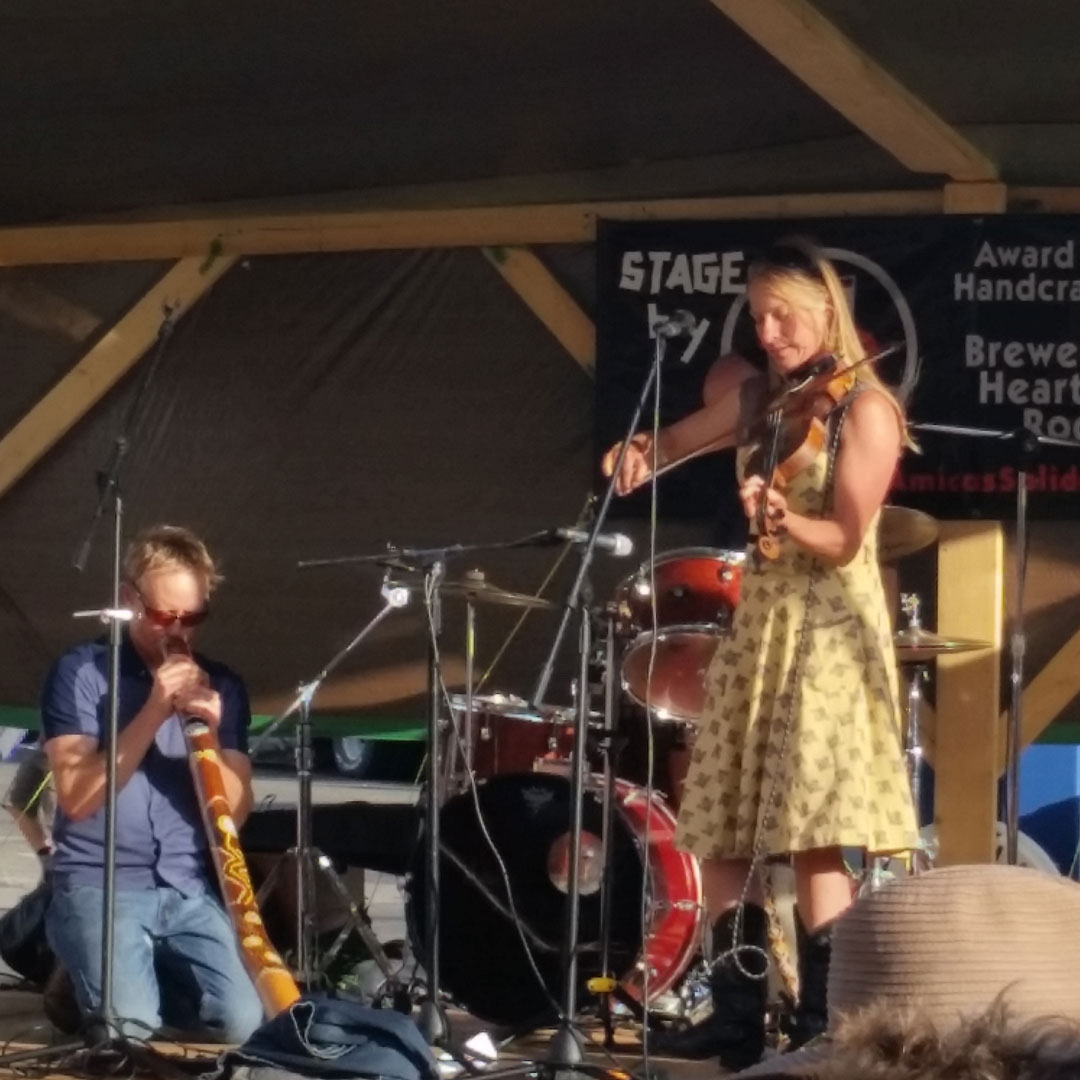 Salida seems to have its own soundtrack. Live music is clearly a priority. In the summer, outdoor concerts are held Thursday nights in Riverside Park. Year-round most of the downtown bars and restaurants rock with music of various types from folk to bluegrass to electronic to classic rock, the highly esteemed Salida Aspen Concert series, the Walden Chamber Music Society, and Alpine Orchestra performances are culture-rich experiences, too. Drama lovers will enjoy Shakespeare in the Park presented at the Salida Rotary Amphitheater in Riverside Park every summer, too.
Salida dances, too. Arkansas Valley Music and Dance offers contra and country western dances, swing and waltz classes, old-time music jams and festivals. Monarch Mavericks Square Dance Club hosts dances at the Salida Community Center.

Celebrate Creativity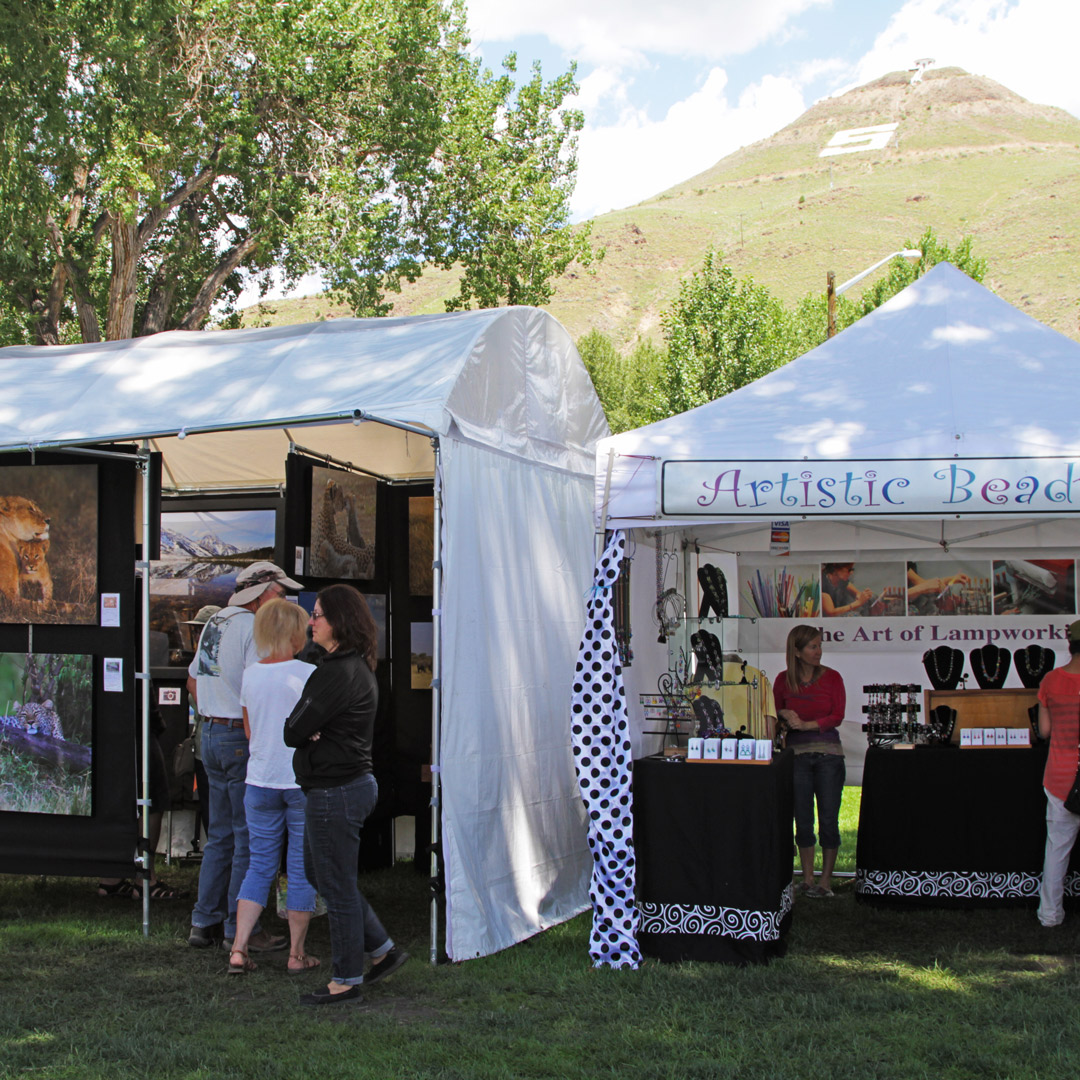 These annual artsy events should be put on your calendar right now. Memorial Day weekend, there's Bluegrass on the Arkansas, followed by Salida Art Walk the last weekend in June. In July, there is the Riverside Fine Arts Festival and the Salida Arts Festival. The Salida Fiber Festival, held the second weekend in September, has quickly become one of the West's most popular fiber festivals.

Salida Council for the Arts
This non-profit council's mission is to enrich the cultural life of the community by nurturing and supporting excellence in the arts, to increase the community's awareness of and appreciation for the arts, to promote and encourage arts education, and to serve as a liaison between the arts, businesses, government and educational institutions.
For more information:
www.salidacouncilforthearts.org
http://salidastudiotour.weebly.com