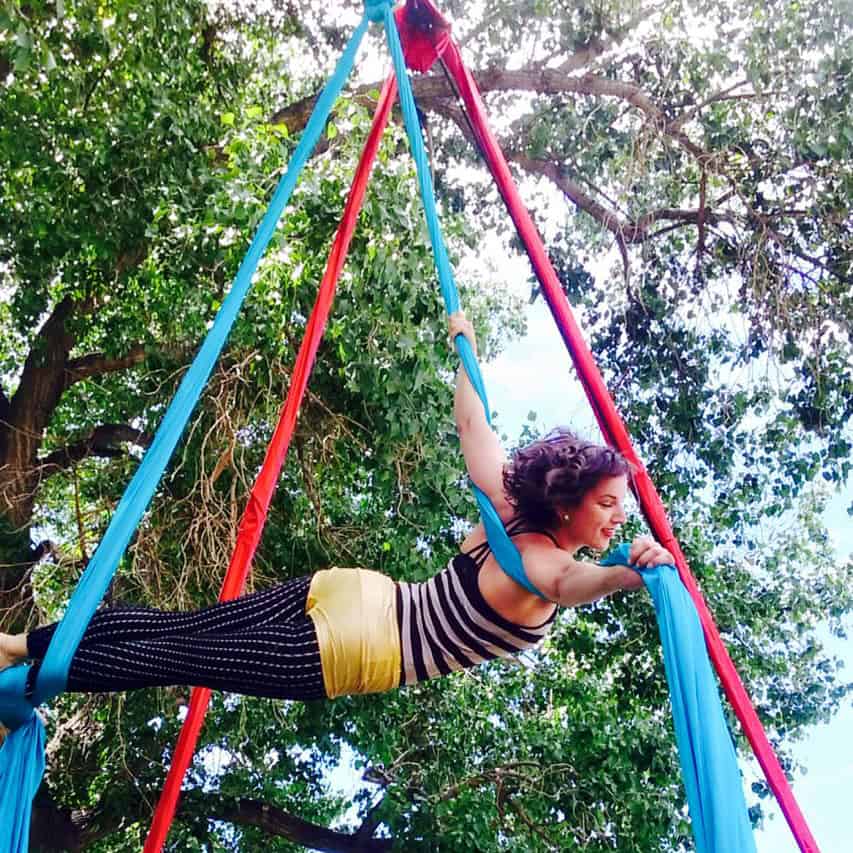 Salida Circus
Confident, healthy, happy kids – that's every parent's wish. But the journey to this desired destination is always up for debate. Ideally we'd like our children challenged but not overly-competitive, confident but not cocky, a risk-taker within reason. So, do we sign them up for youth football? Baseball? Soccer?
How about letting them run off and join the circus? That's what parents in Salida are doing, with surprising benefits. Through the unconventional "tricks" and turns of circus training, kids are developing not just clever fitness skills but also teamwork, focus, determination, confidence, self-expression, creativity, and social consciousness. Or character through cartwheels, perhaps.
For the past decade, Salida Circus founder Jennifer Dempsey has introduced kids to cartwheels, stilt-walking, plate-spinning, unicycle riding, trapeze-flying, human pyramids and dangling from silks 20 feet off the ground. She's seen the magic of the circus at work in transforming lives and unleashing personal potential.
"Once a child steps into the circus ring, all the identities of society fall away. It doesn't matter what your zip code us, your last name, your income bracket," Dempsey says. "The only important things are the willingness to try, the willingness to step out of your comfort zone or perceived identity, and the willingness to respect self and others."
---
Hand, Hand, Foot, Foot
Albert Einstein once said insanity is doing the same thing over and over expecting different results.
"This must be why circus people have a reputation for being a little crazy," says Dempsey. For three months she watched a 5-year old student trying to learn a cartwheel. Repeatedly, he'd hurl himself heels over head, but again and again end up crashing in a tangle of limbs.
Hand, hand, foot, foot, Dempsey reminded him. You'll get it, she promised. When he suddenly did his first real cartwheel, he was startled. Dempsey implored him to do it again quickly. Giddy, he did. Again and again. The class burst into applause and hugs.
"That's why they call it a circus family. It's a safe, supportive place," says Dempsey. "It's exciting and gratifying watching kids try things they've never done before."
---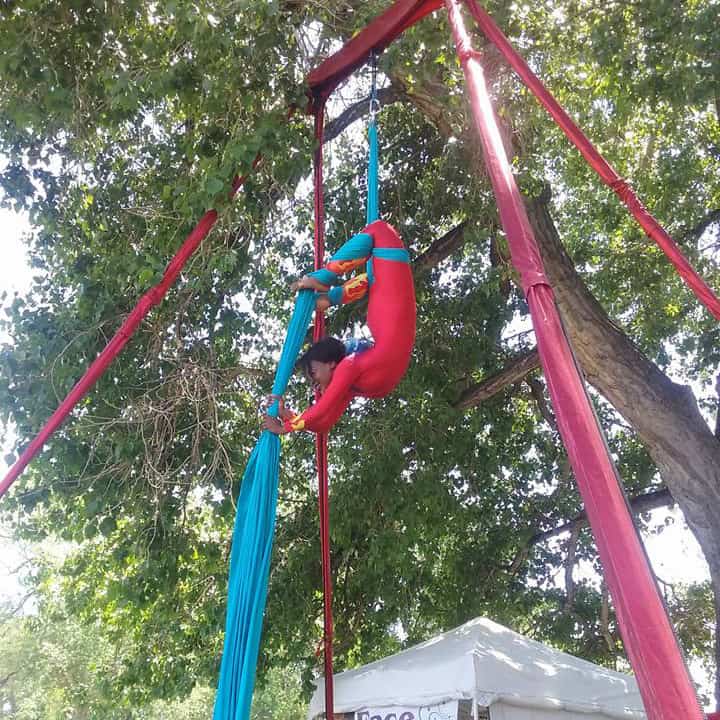 Circus Past
This year the Salida Circus celebrated its tenth anniversary, but Dempsey has 25 years of circus experience. So far. At nine she joined the Oak View Youth Circus club in Virginia. Then in 1989, while studying abroad at Queen's University in Northern Ireland, she discovered the Belfast Community Circus. The group used workshops to bring kids together in a time when Protestant and Catholics would usually never meet except in a street fight.
Dempsey quit school to perform and teach there for the next 12 years. Her students were Protestant, Catholic, Republican, Loyalist, British, Irish, working class and middle class.
"Putting people from different cultures in a neutral space was very, very powerful. Kids are kids. They just want to feel safe and accepted and have fun. Working and playing in this way eradicates stereotypes and builds trust," she says.
Witnessing how community arts could bring people together changed Dempsey's outlook on life and her career aspirations. She planned to be a journalist, but the circus captured her heart and soul. She moved to Salida in Feb. 2007 and began this "social circus" in her new community.
---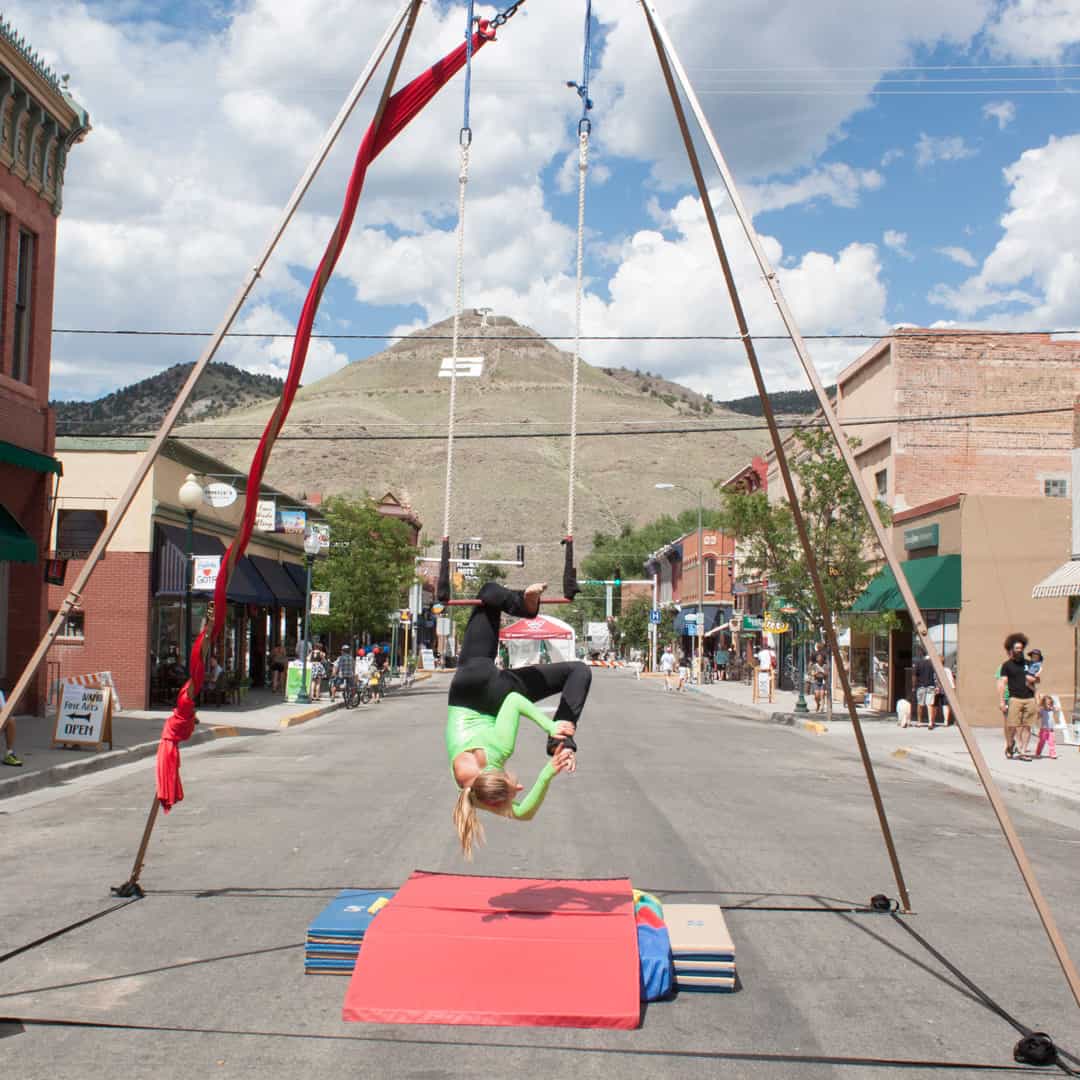 Personal Transformations
"The circus can be a powerful tool for personal transformation. Many at-risk youth thrive here because it puts them on a level playing field with everyone else," Dempsey says. With countless examples of how circus has changed the course of a kids life (including her own), one stands out. In Belfast she worked with a 10-year old in a juvenile delinquent home.
"He was heading down a very rough road when he got introduced to circus. He immediately took to stilts and tall unicycle. I believe the appeal was the risk factor involved. He was used to joy riding and stealing – both anti- social risk taking activities– but circus was challenging and risky in a positive way."
Before the circus no one saw him in a positive light, Dempsey says. He later went on to work for the circus.
"It can be like a net catching kids who may fall through the cracks… or who need a strong sense of belonging to something positive," says Dempsey.
There's no pressure to conform to norms here, either. So-called "weird" quirks are celebrated; authenticity and originality rules. In "The Clown in You," workshops, children are free to develop their own characters, however "out there" they wish.
"When we develop shows, there's no script, so it provides opportunities for improvising and character development. This allows kids to experience themselves and others in a new light," Dempsey says.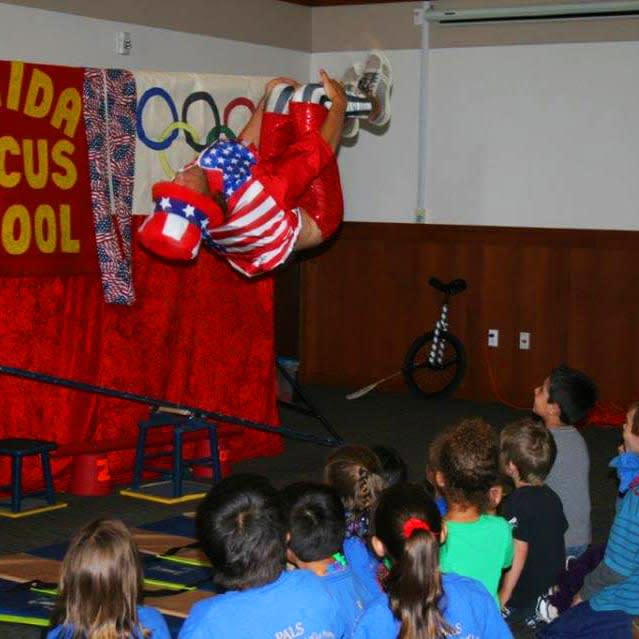 ---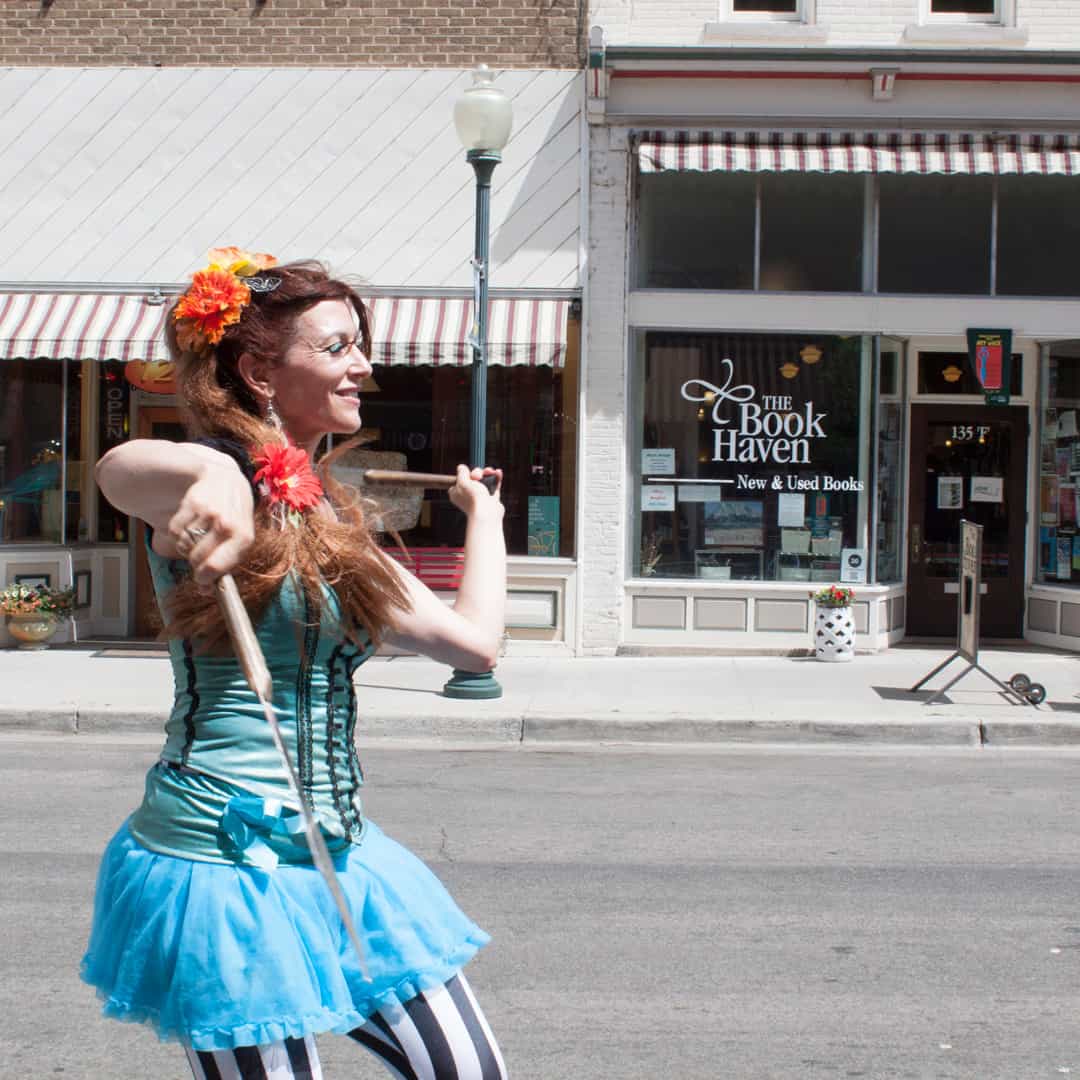 Big Top, Big World
It's not just local Chaffee County kids who benefit. Salida Circus camps attract kids from all over the country as well as England, Germany, Ireland, Northern Ireland, Jordan, and Bethlehem. They also formed a non-profit outreach foundation that helps support projects locally and worldwide. Their "Build your own Big Top" program is designed for communities interested in starting their own social circus.
And it all started with a cartwheel…
For more information visit www.thesalidacircus.com.