All Seasons Biking in Chaffee County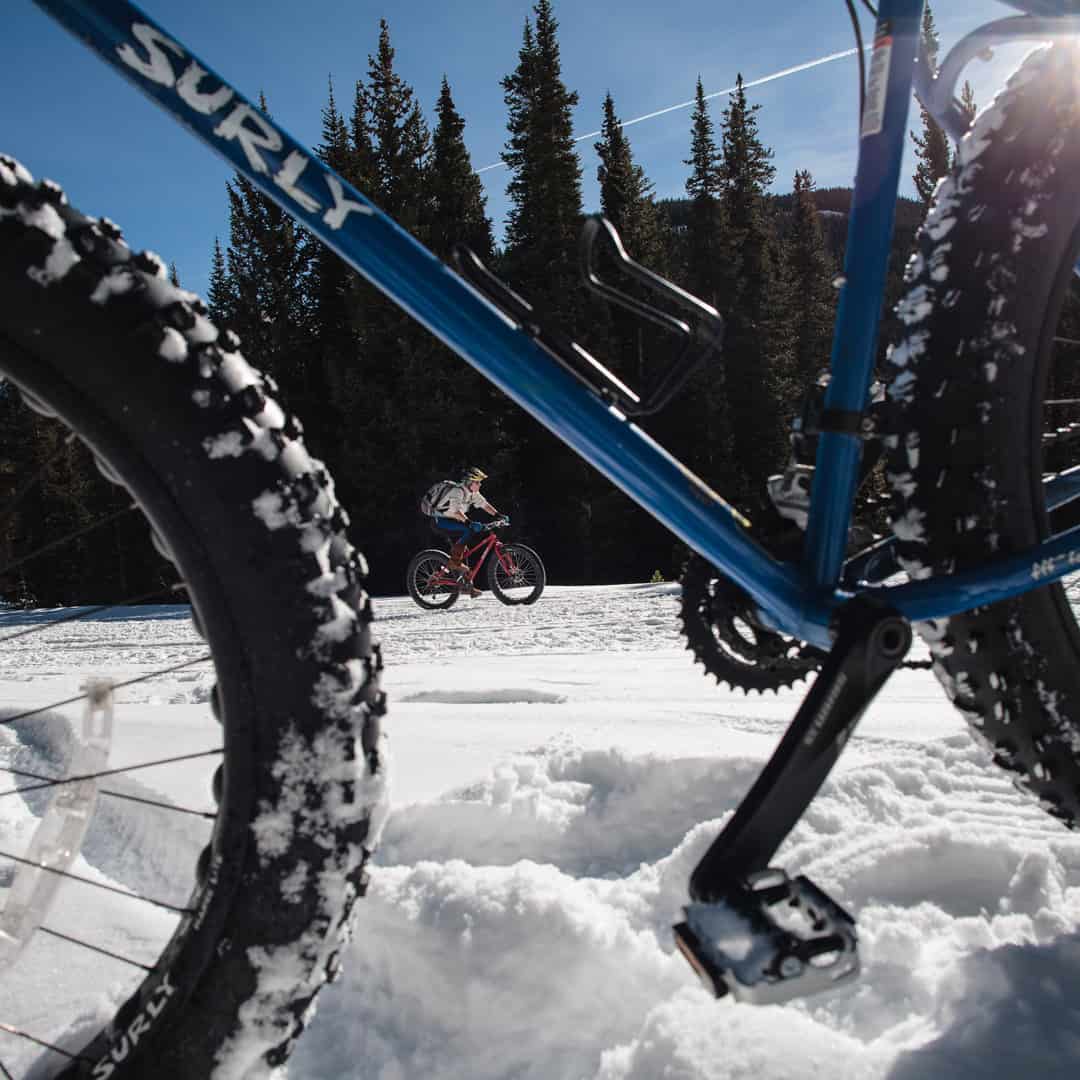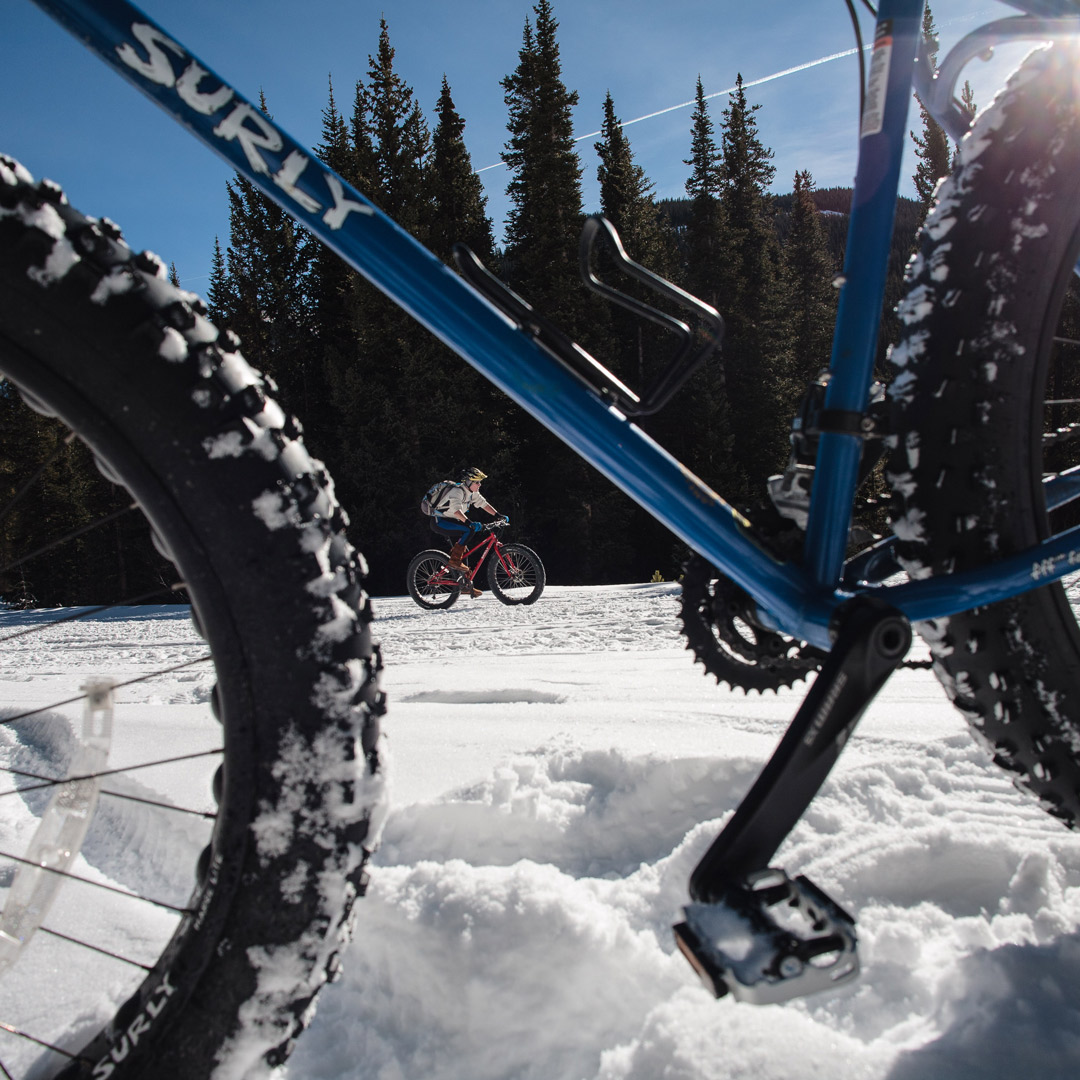 Wheels just keep on turning in Chaffee County – every day in every season. With year-round access to numerous trails and treks, it's a mecca for bikers of every type and level. From the gnarliest mountain bike treks to pleasant cruiser paths to incredible mountain pass road bike trips, this is the place to ride.
Unique among Colorado mountain areas, riding is always possible here because of the incredibly diverse climate zone and ecosystem. The "banana belt" of the Upper Arkansas Valley has everything from steep alpine trails among 14,000 peaks to desert-like valley floor dirt trails.
The key is knowing where to go. With such a vast inviting network of trails and routes, you'll benefit from local expert advice so you don't miss a thing. We've got maps and even apps to help cyclists take advantage of all the pedaling possibilities.
Shawn Gillis, local owner of Absolute Bikes, designed the color-coded Salida Area Trail and Events Route map outlining recommended rides. This information, plus up-to-date trail conditions are also on Absolute Bike's free app. Record your ride, share with friends, view your route on Google Earth—it's all there on the app. Salida Mountain Sports.org also has informational maps.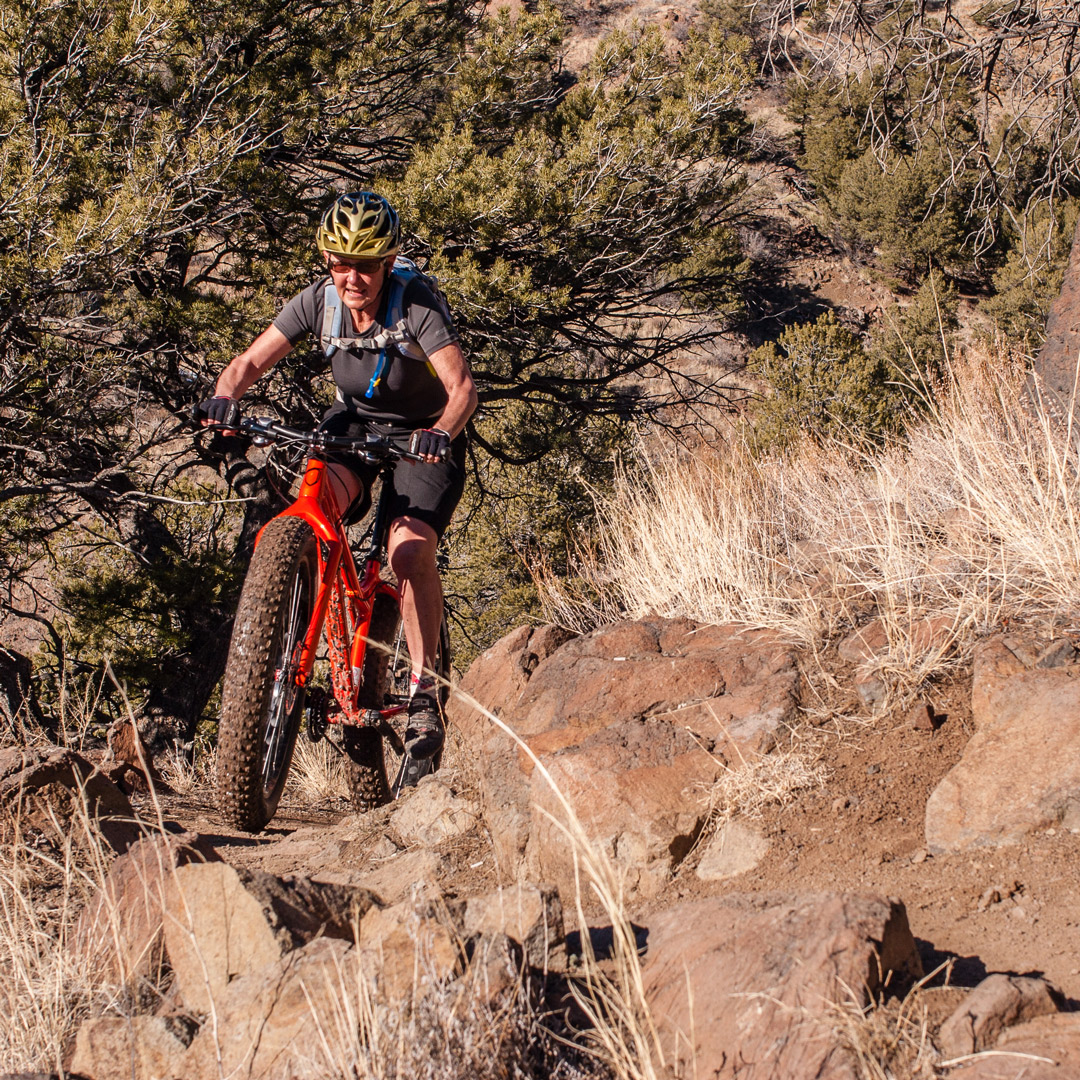 Mountain Biking
Salida was recently named in the Top 5 Mountain Biking Destinations in Colorado by editors of Singletracks biking blog. Think of Salida as the center hub, with spokes flaring out in all directions leading to some of the best singletrack in Colorado. Ride the 23 connecting miles of dirt trails in the Salida Mountain Trails and Arkansas Hills Trail Systems. Terrain is scrubby and desert-like here, so it's ideal when high mountain trails are snowed packed or muddy.
On Salida's south side, ride the Methodist Mountain trails, including 100 miles of Rainbow Trail and challenging Pepper Trails. To the northwest, shred the 130 miles of the Colorado Trail. Challenge yourself on the gnarly Monarch Crest Trail at the apex of Monarch Pass, named one of the top 10 rides in the country. Join other riders for the annual Monarch Crest Crank in September, benefitting the Alliance Against Domestic Abuse.
Feeling super ambitious? Take the Vapor Trail 125 course and traverse pretty much all these trails, with 17,000 feet of climb and descent combined. The Vapor Trail 125 event is held here every September.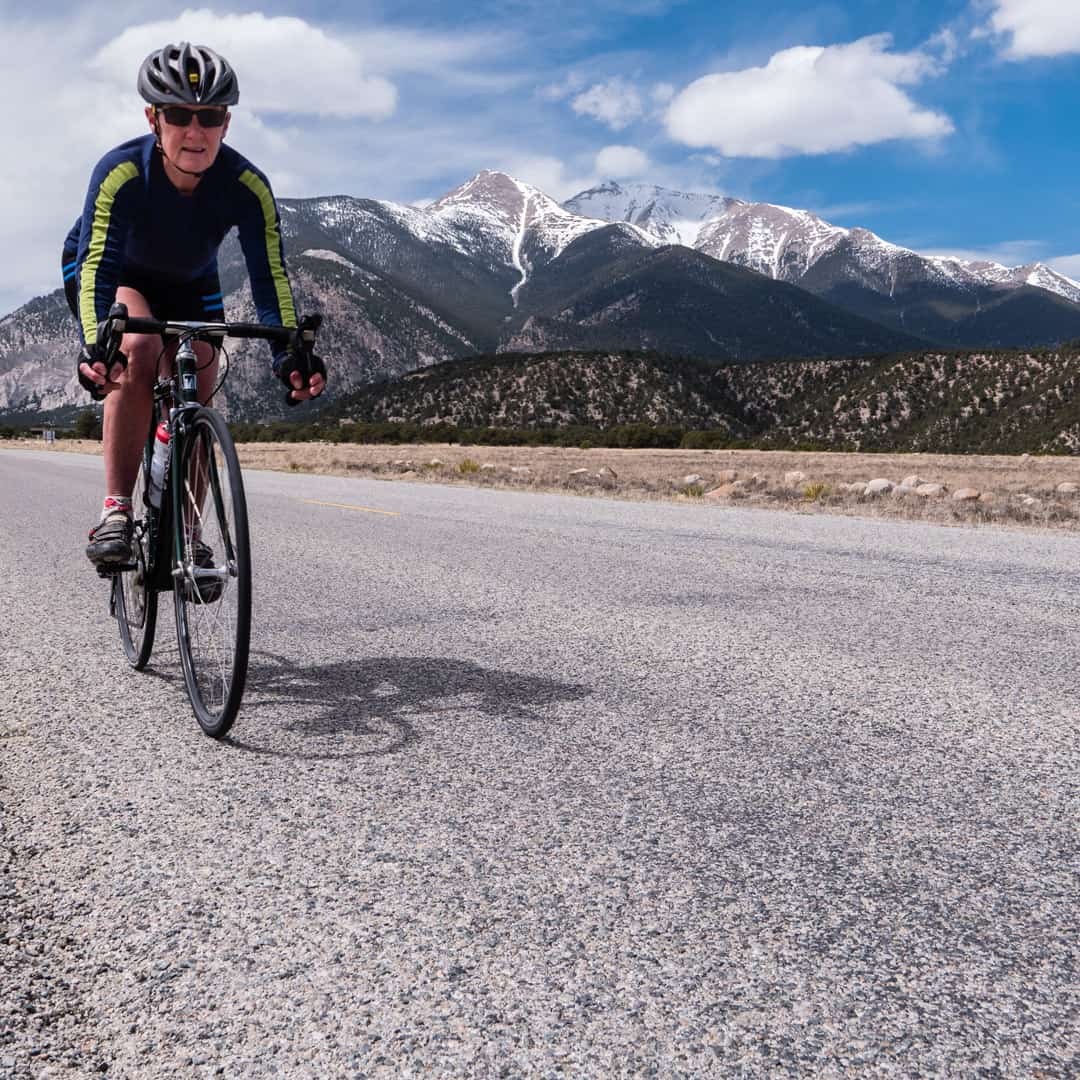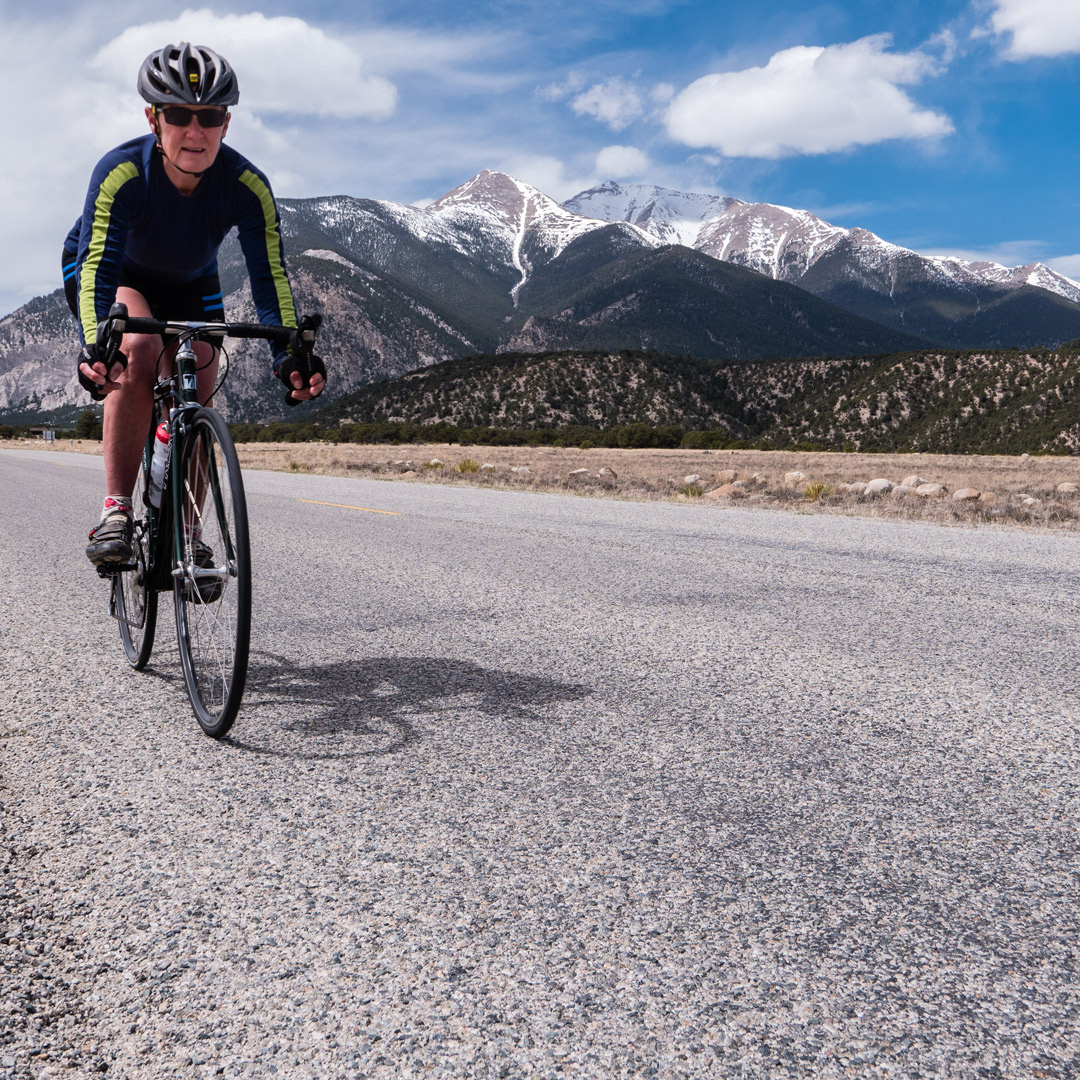 Road Biking
Sojourners on road bikes can choose from quiet country lanes to scenic classic rides over high-elevation, high-thrill mountain passes. The Monarch Pass summit is 21 miles from Salida, with a 4,200 feet climb, topping out at more than 11,000 feet. Another heart-pounding ride is an out-and-back from Salida to the top of Poncha Pass, boasting a super scenic 2,000 feet climb. Closer to downtown, cycle the 20 mile triangle from CR 291 to Hwy 285 to Hwy 50 or the 16 mile out-and-back on Rodeo Road, CR 321, Rodeo Road.
The 48 mile roundtrip trek from Salida to Buena Vista rewards cyclists with close-up views of the Sawatch Range fourteeners. In the summer, bike the difficult 20 miles of Cottonwood Pass near Buena Vista to the 12,126 foot summit of 12, 126. Another great option is the 22-mile Mt. Princeton/Nathrop Loop.
Major biking events, like Tour Divide, Race Across America and Ride the Rockies, often have stopovers in Chaffee County, too.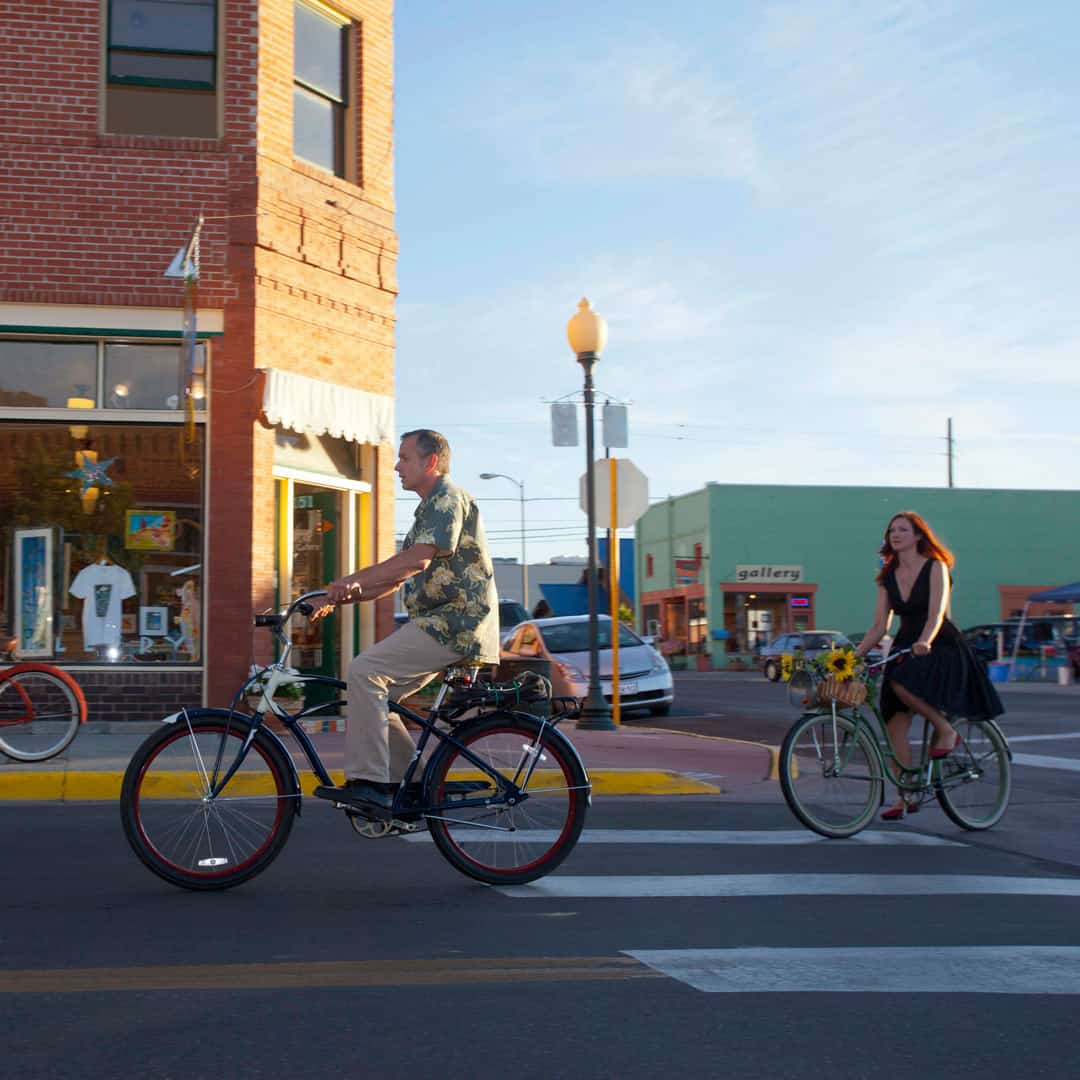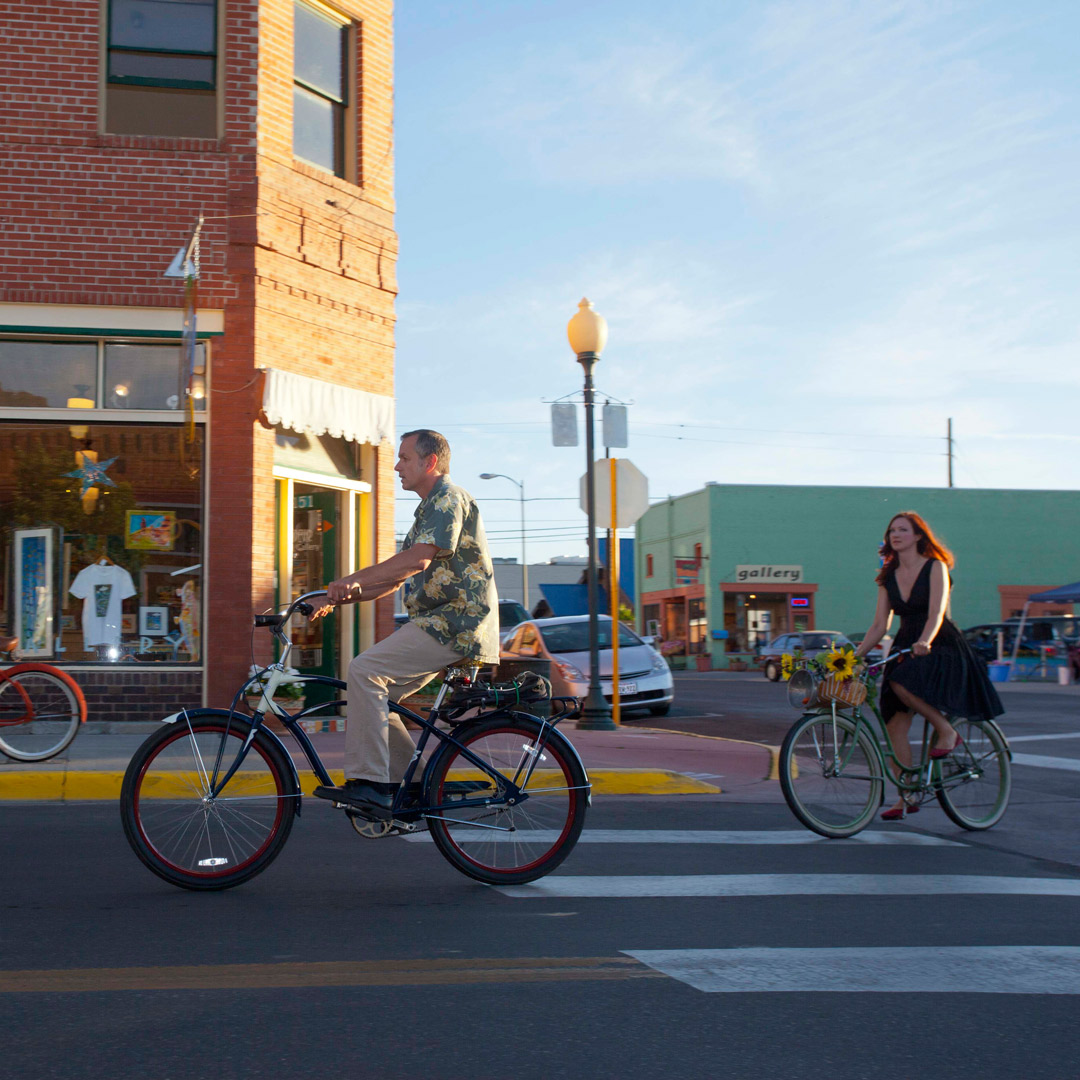 Townies and Cruisers
Townies and cruisers are nearly as prevalent as cars. Cruise the historic and art districts to amazing restaurants and interesting shops or pedal the paved trail along CR120 in Salida to Poncha Springs. Another good route is the 1.5 mile family-friendly trail to Sand Lake and Frantz Lake, starting from Marvin Park.
County roads 120, 140 and 160 all provide nice bike loops, as does the Monarch Spur running two miles from the Steam Plant at Sackett Avenue to the intersection of US 50 and CR 111 (at Walmart).
Buena Vista welcomes Townies on their bike lanes and "sharrows" that remind drivers to share the road.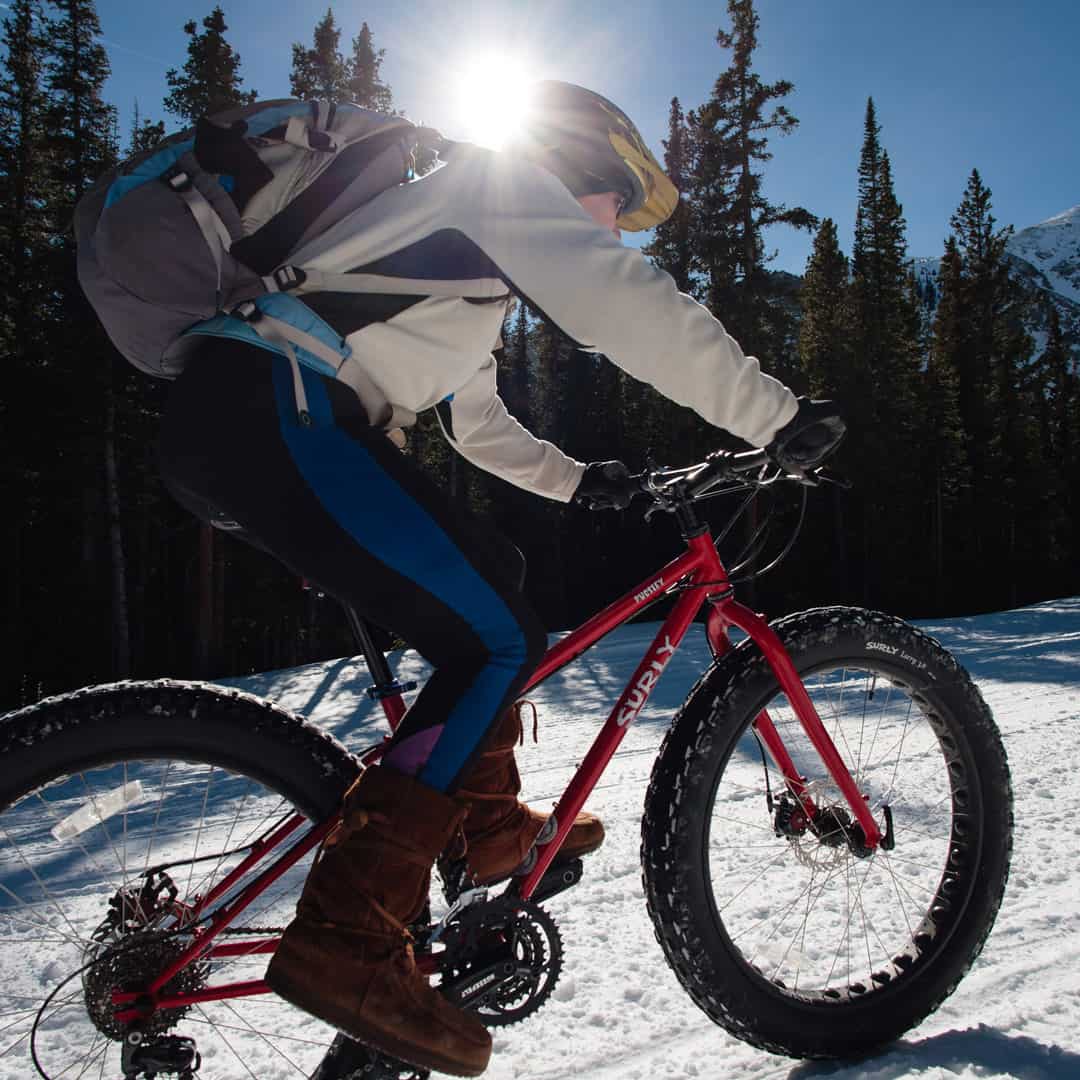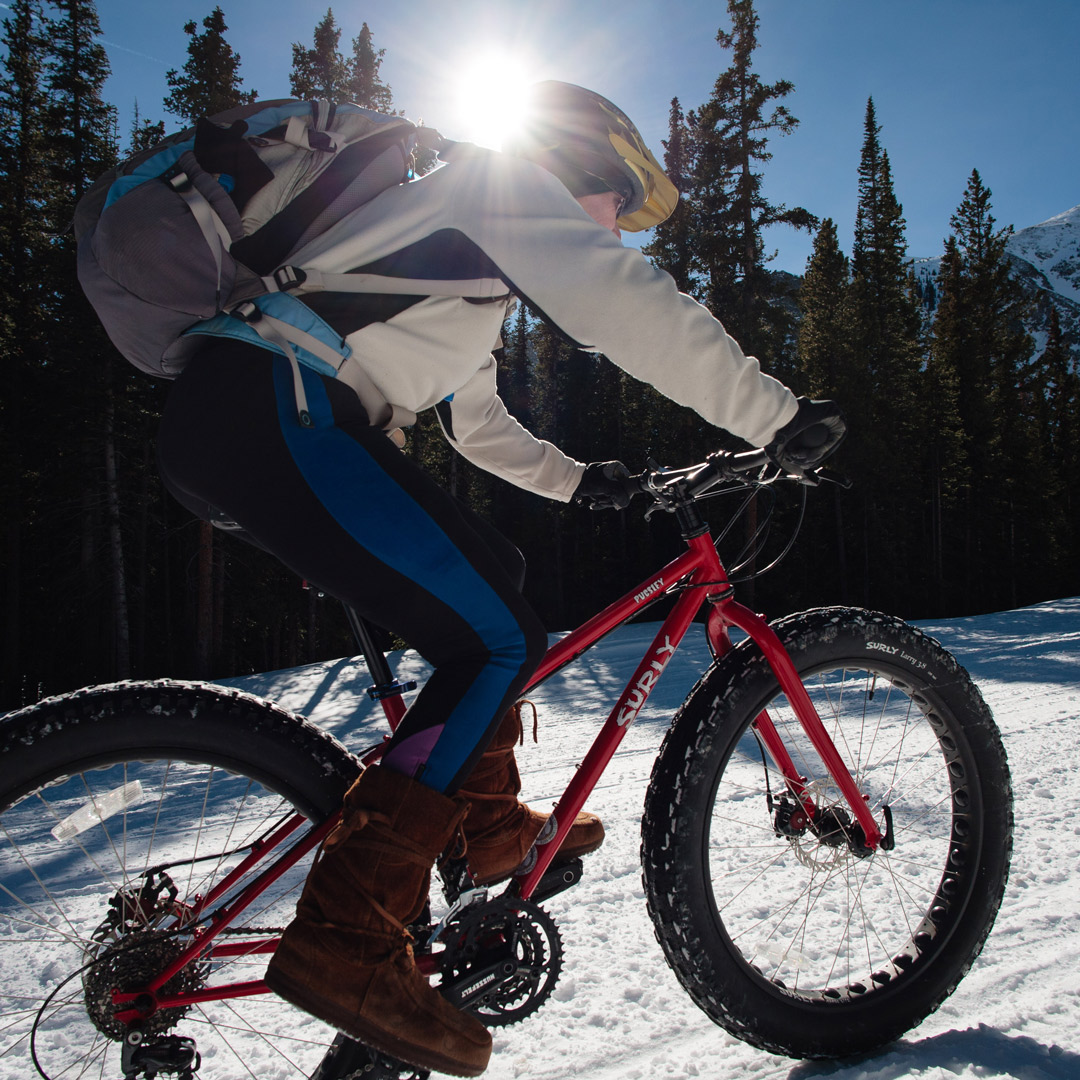 Fat Biking
Fat Bikes, off-road bicycles with over-sized tires, are the ultimate way to guarantee the riding never ends. Huge tires allow smooth riding on soft slushy surfaces like snow and mud. They're even great for sand. In the winter, ride on the high-altitude trails, including the Cottonwood Pass or Monarch Mountain areas.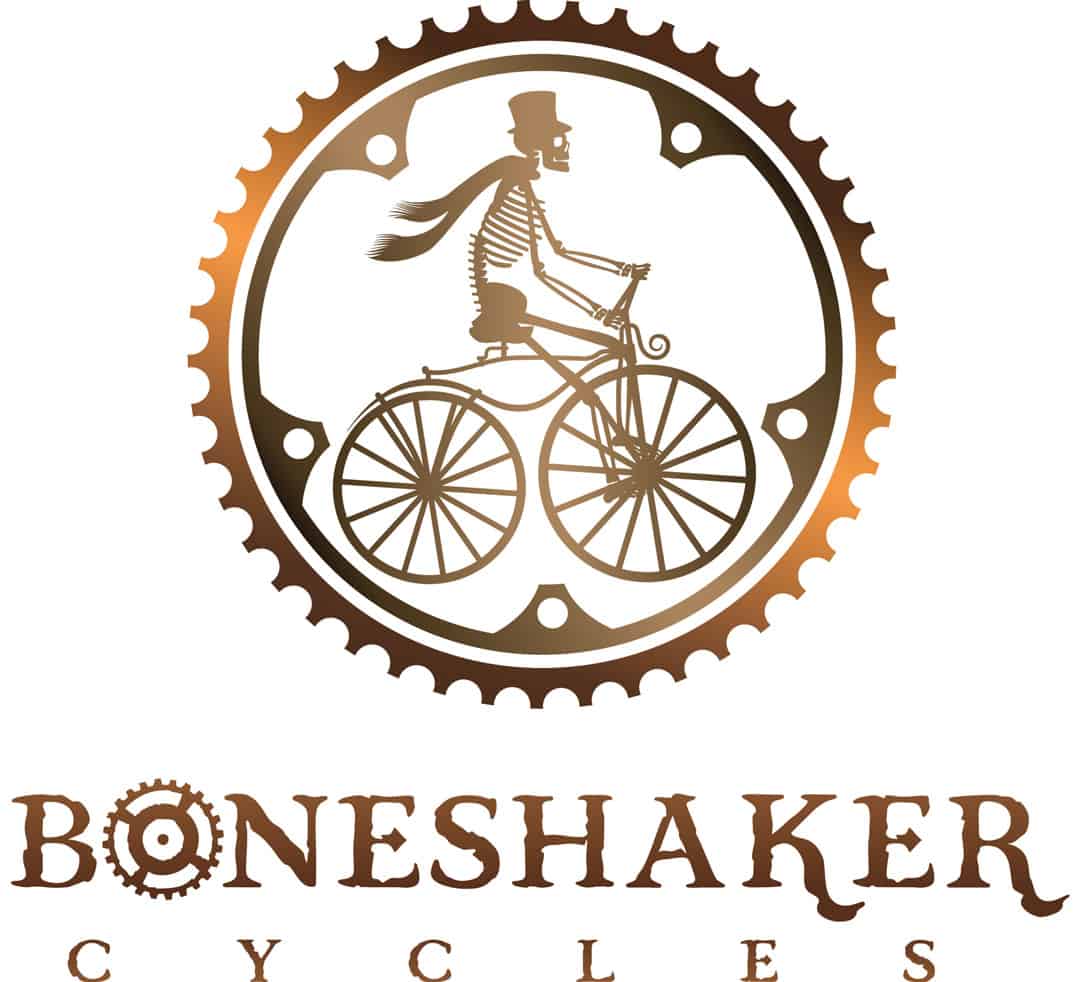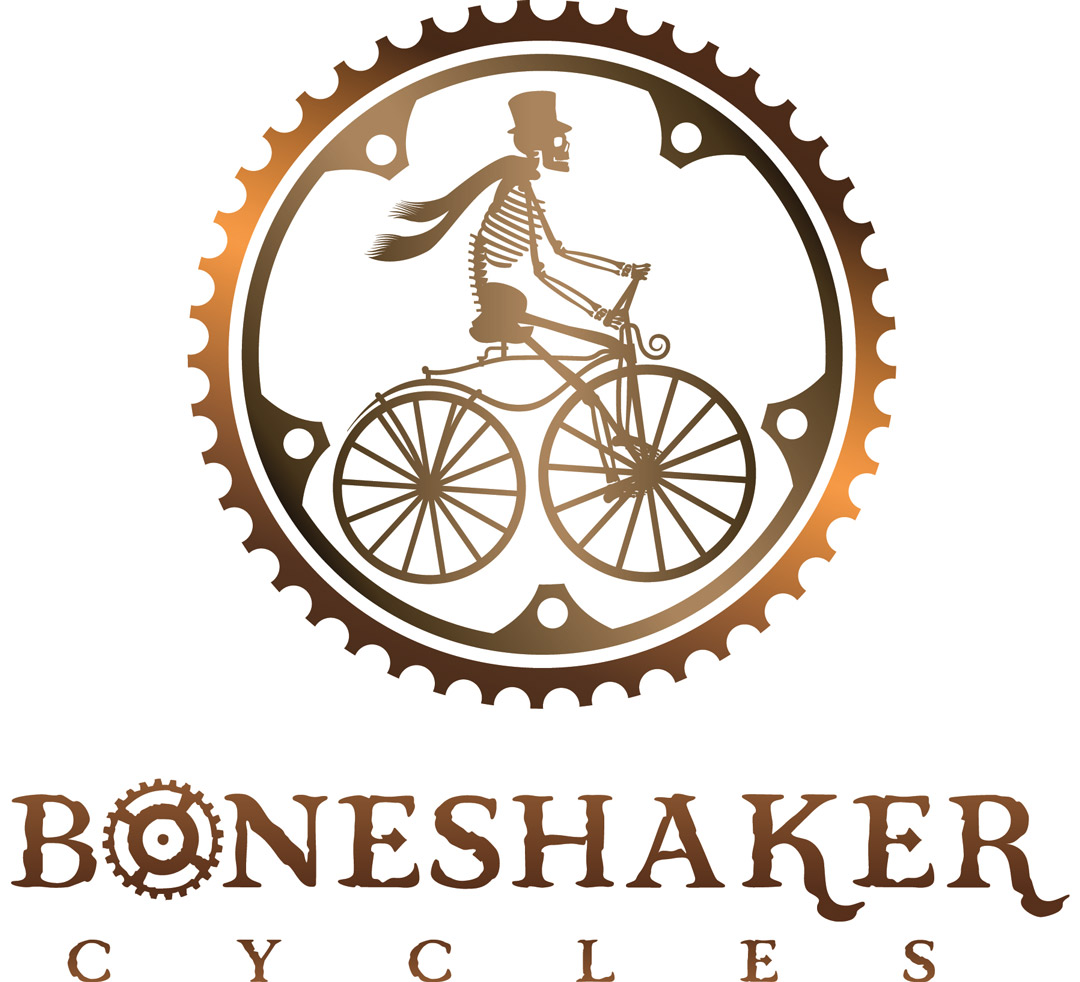 Bike Shops and Rentals
Absolute Bikes: 330 W. Sackett Ave. in Salida. 719-529-9295 www.absolutebikes.com
Salida Bike Company: 148 N. F St. in Salida. 710-539-4466 www.salidabikecompany.com
SubCulture Cyclery: 129 G St. in Salida. 719-539-5329 www.subculturecyclery.com
Boneshaker Cycles: 310 E. Main St. in Buena Vista. 719-966-5075 www.boneshakerbv.com
SHUTTLES:
High Valley Bike Shuttle offers shuttle services to the region's major trails. For reservations visit www.monarchcrest.com.