Rafting Browns Canyon is a real treat. Browns Canyon is one of the most commercially rafted stretches of river in the country, and for good reason. The combination of beautiful scenery, thrilling whitewater, and ease of access are all reasons why individuals, families and groups come back year after year. Highlights of a typical Browns Canyon raft trip include multiple class 3 and 4 rapids, incredible scenery and wildlife viewing, taking a leap off Jump Rock, and watching other boaters navigate the rapids.
Floating alongside Browns Canyon National Monument on the Arkansas River provides a unique and thrilling way to experience the wonder and grandeur of this special place. Booking a trip with one of the many outfitters in the county is a great way for the whole family to participate in the trip. If you have the equipment and skills, this stretch is also open to private boaters and anglers.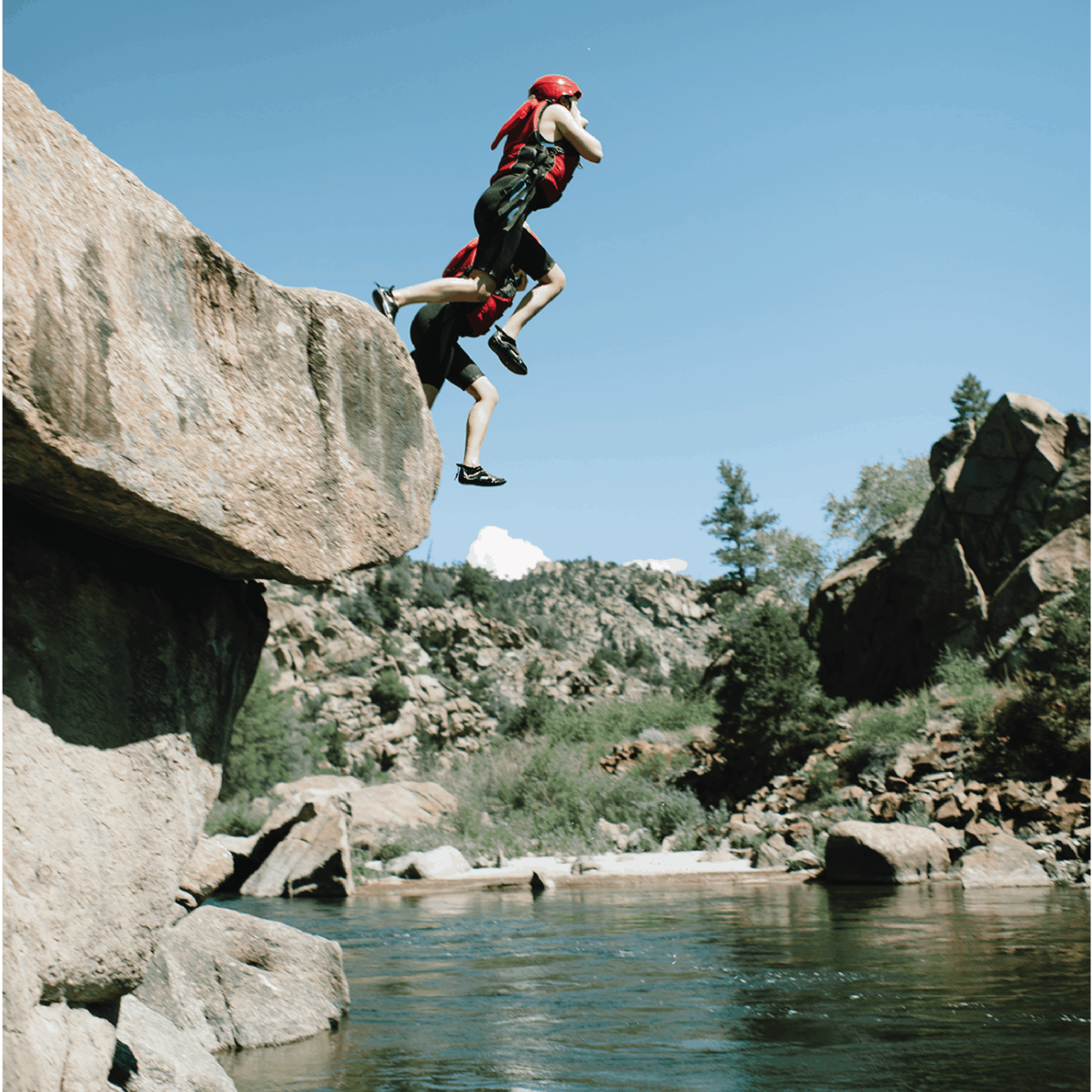 Book a Guided Trip Down the Arkansas!
Most rafting outfitters offer half day and full day trips starting at either Fisherman's Bridge or Ruby Mountain and ending at either Hecla Junction or Stone Bridge. Full day trips often include short breaks and a gourmet riverside lunch. A unique way to experience the new National Monument is by reserving an overnight trip. The memory of camping along the banks of the Arkansas deep within the canyon listening to the flowing water and staring at the night sky will last a lifetime. Trips are led by experience guides with a focus on safety first. No two guides are alike, but they all share a passion for the river and go out of their way to make their guests feel at home.
Browns Canyon National Monument
Browns Canyon National Monument offers 21,586 acres of public lands with world-class whitewater rafting, kayaking and fishing on the Arkansas River, as well as superb hiking, mountain biking, backpacking, lake fishing, camping, hunting, horseback riding and wildlife viewing. From river to granite cliffs, the elevation rises 3,000 feet through forests and canyons to unparalleled views of the Sawatch Mountains and Collegiate Peaks fourteeners.