Plan Your Colorado Vacation
Everyone dreams of the perfect colorado vacation, but planning one can be stressful. With so many beautiful attractions to choose from in the state, it's easy to get overwhelmed. Here's a simple trick that might help: if you're thinking of visiting somewhere outside of Chaffee County… don't. Simple. Plan a visit to Salida and Buena Vista, and upgrade to the Chaffee County vacation you deserve.

Driving to Chaffee for your colorado vacation is a joy, no matter what route you choose. You could gallop across South Park, watch the Arkansas River splash through Bighorn Sheep Canyon, or cross the Continental Divide! Traffic is virtually nonexistent here, so why fight the "weekend warriors" on the highway?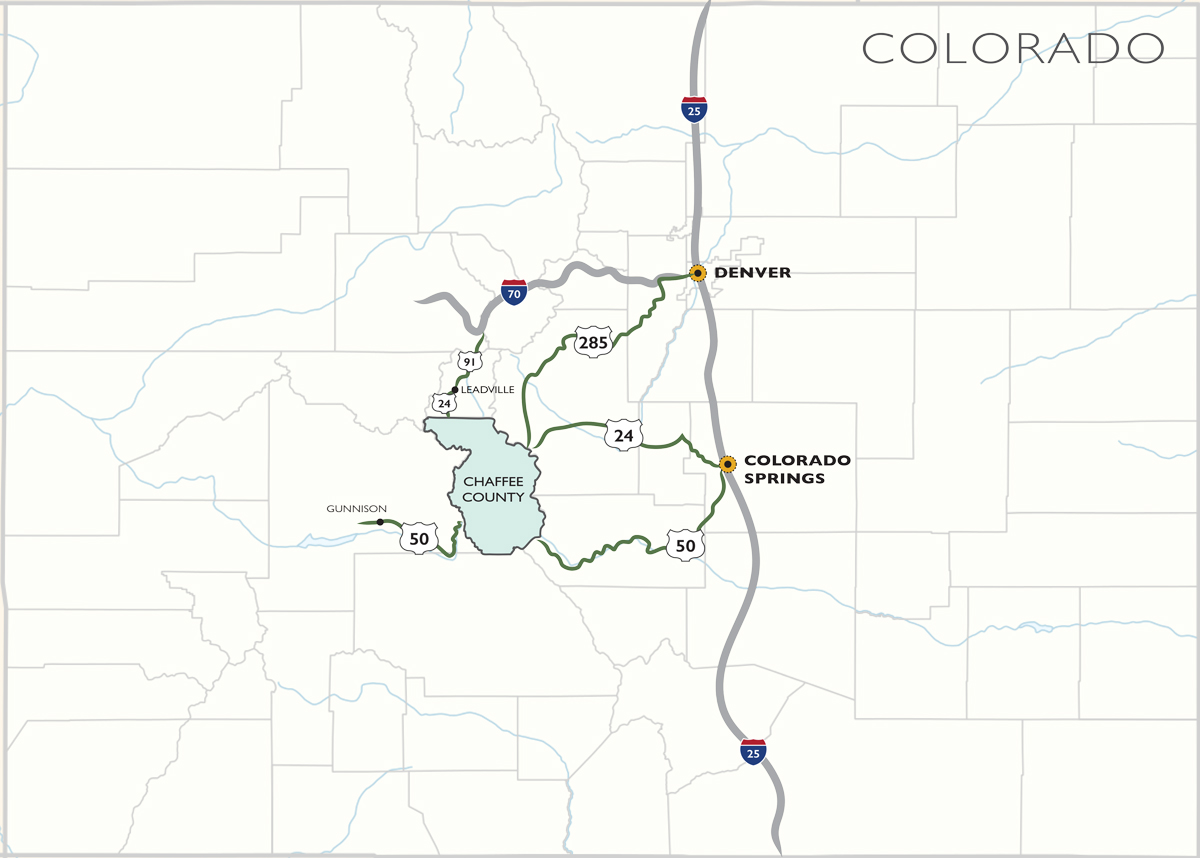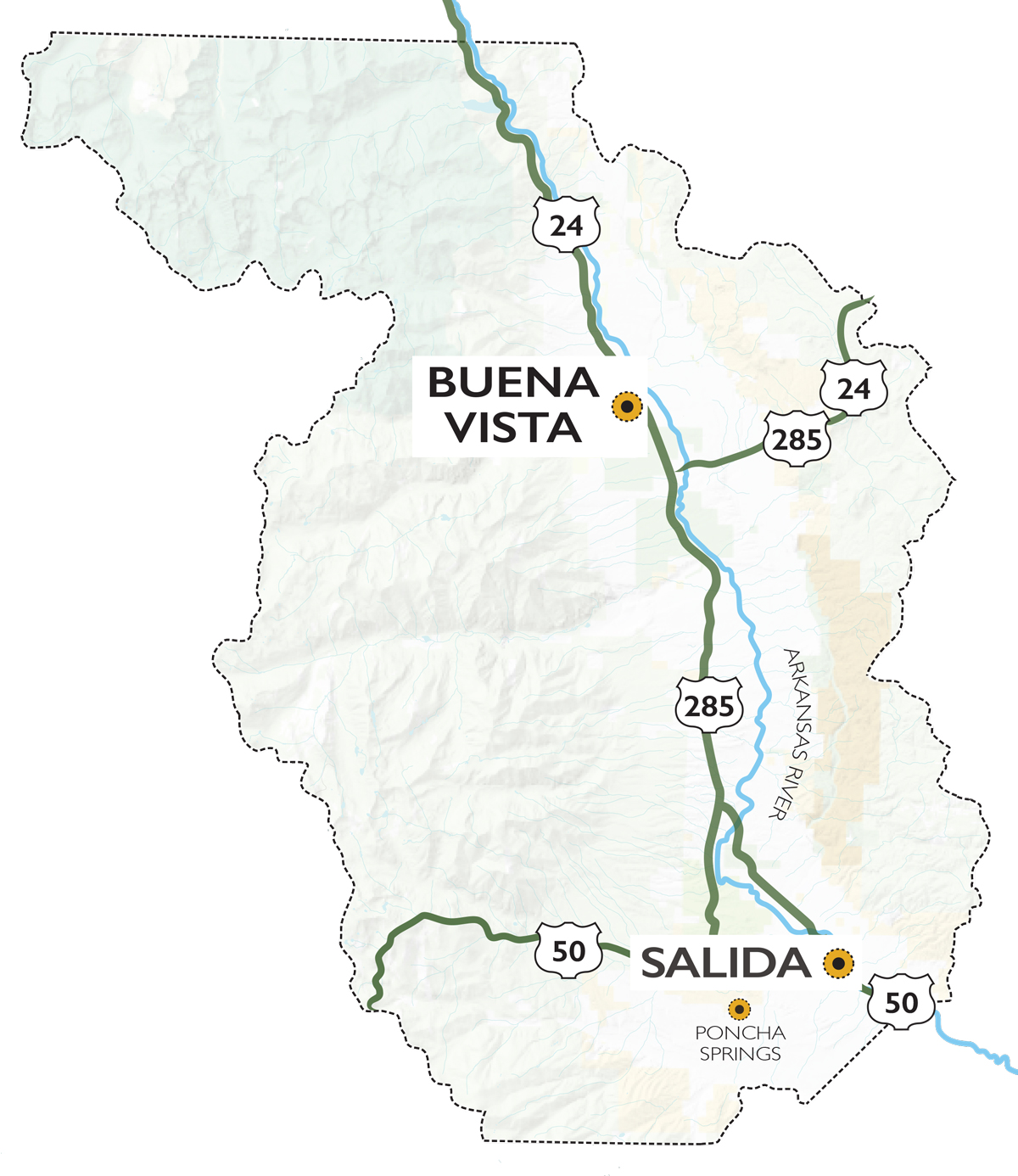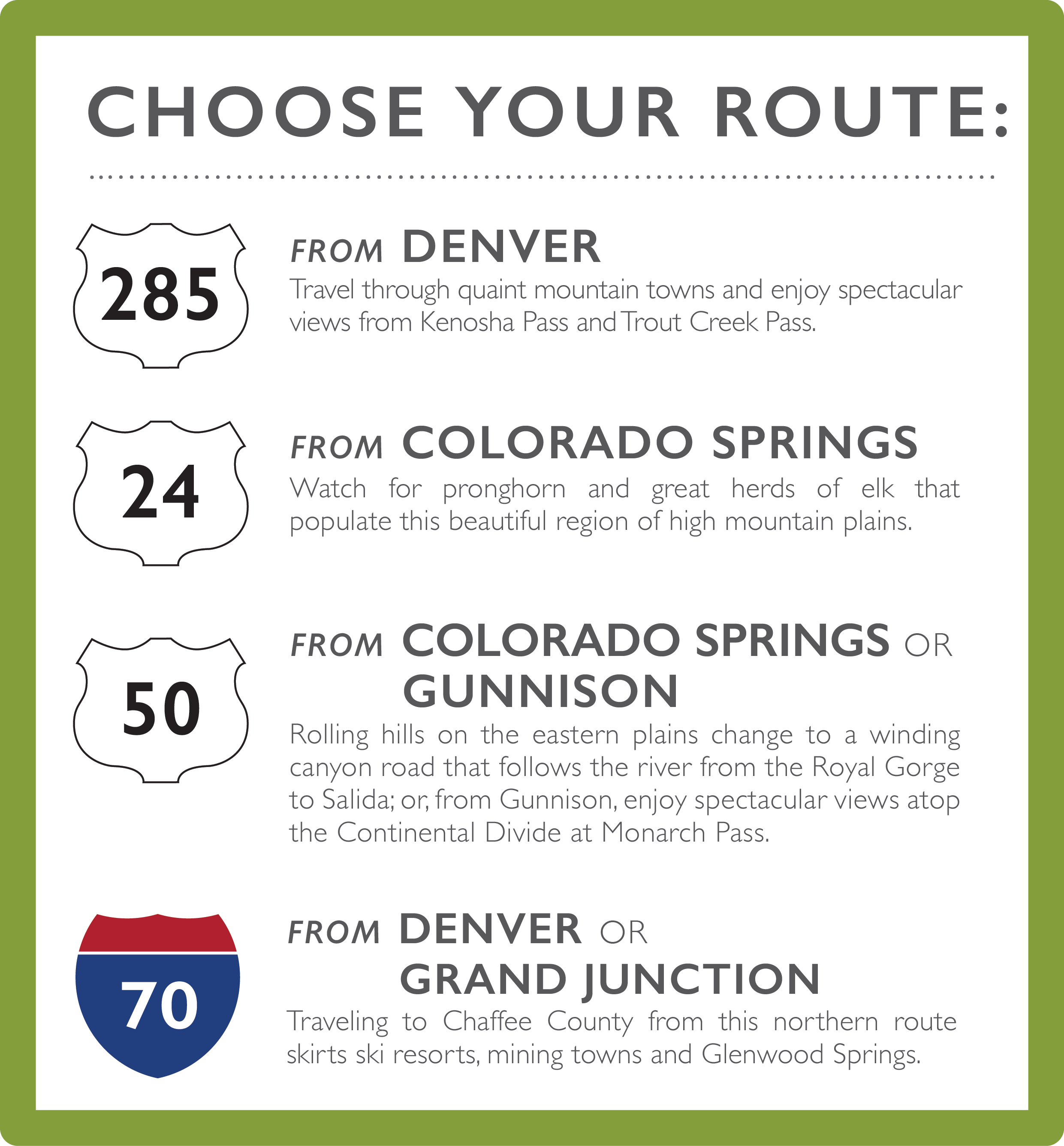 The Arkansas Headwaters Recreation Area stretches 152 miles from near Leadville to Pueblo. At its heart is Chaffee County, where whitewater boating and fishing are regarded as the best in the nation. Creeks, streams and tributaries flow from the mountains into the river to create excellent habitats for trout and other wildlife. Chaffee also boasts some of the prettiest natural environments for hiking, biking, and camping.

Colorado has 58 peaks reaching over 14,000 feet in elevation, the most in the country. Chaffee County has 12 of those peaks, making it the quintessential area to summit a Colorado fourteener. Summit a fourteener, and experience the most awe-inspiring views you'll find anywhere on earth.
Thanks to Chaffee County's unique climate, in one day it's often possible to experience several different types of outdoor recreation usually separated by weather conditions. Ski, kayak, bike, snowshoe – whatever you want – all in one glorious trip.

Chaffee County is home to some of Colorado's best hot springs. The springs here are all natural, completely odorless, and contain an abundance of natural minerals, helping you relax and recover from your hard day of play.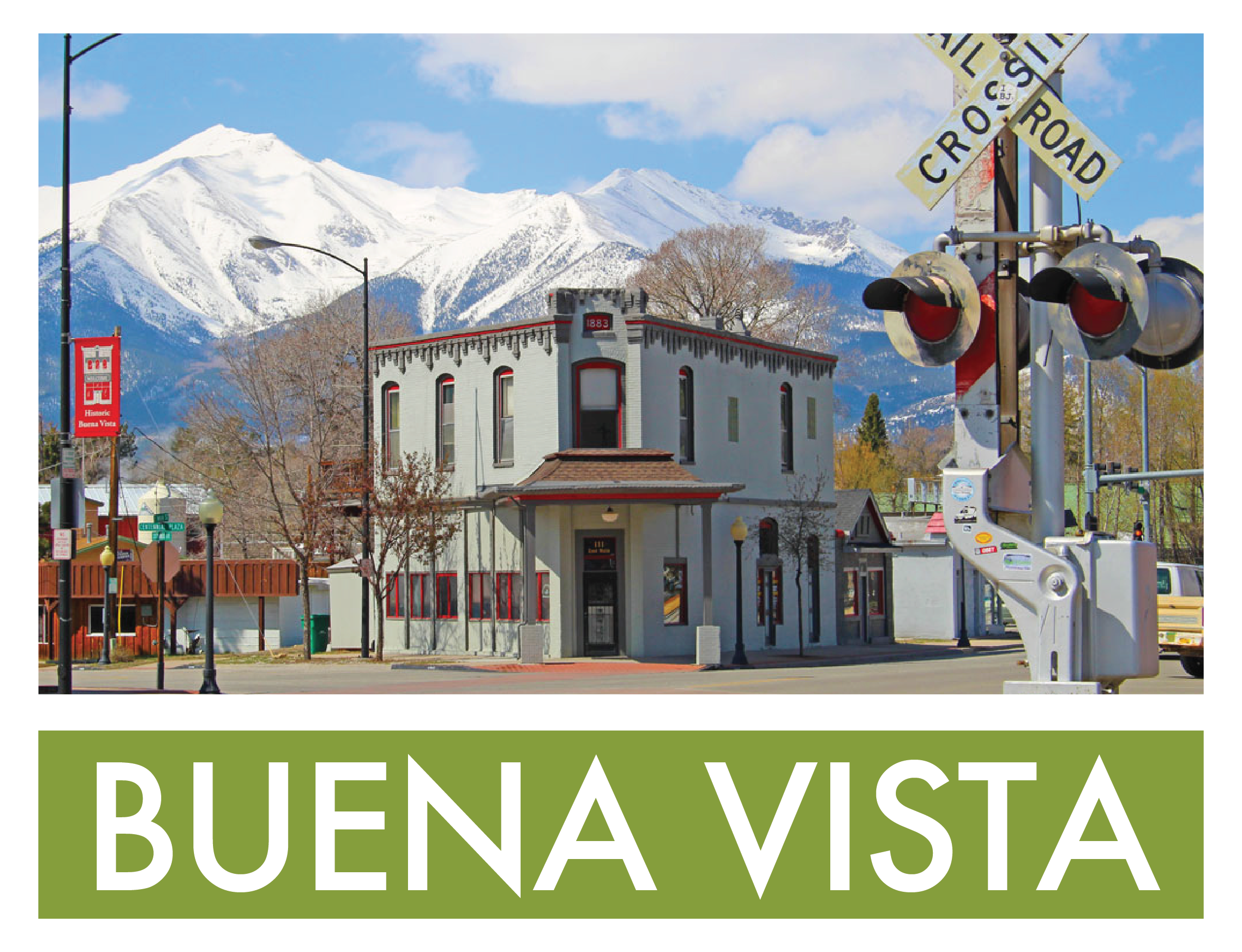 Nestled along the Arkansas River, Buena Vista has long been attractive for whitewater adventure, fly-fishing, natural hot springs and wildlife viewing, from eagles to great herds of elk.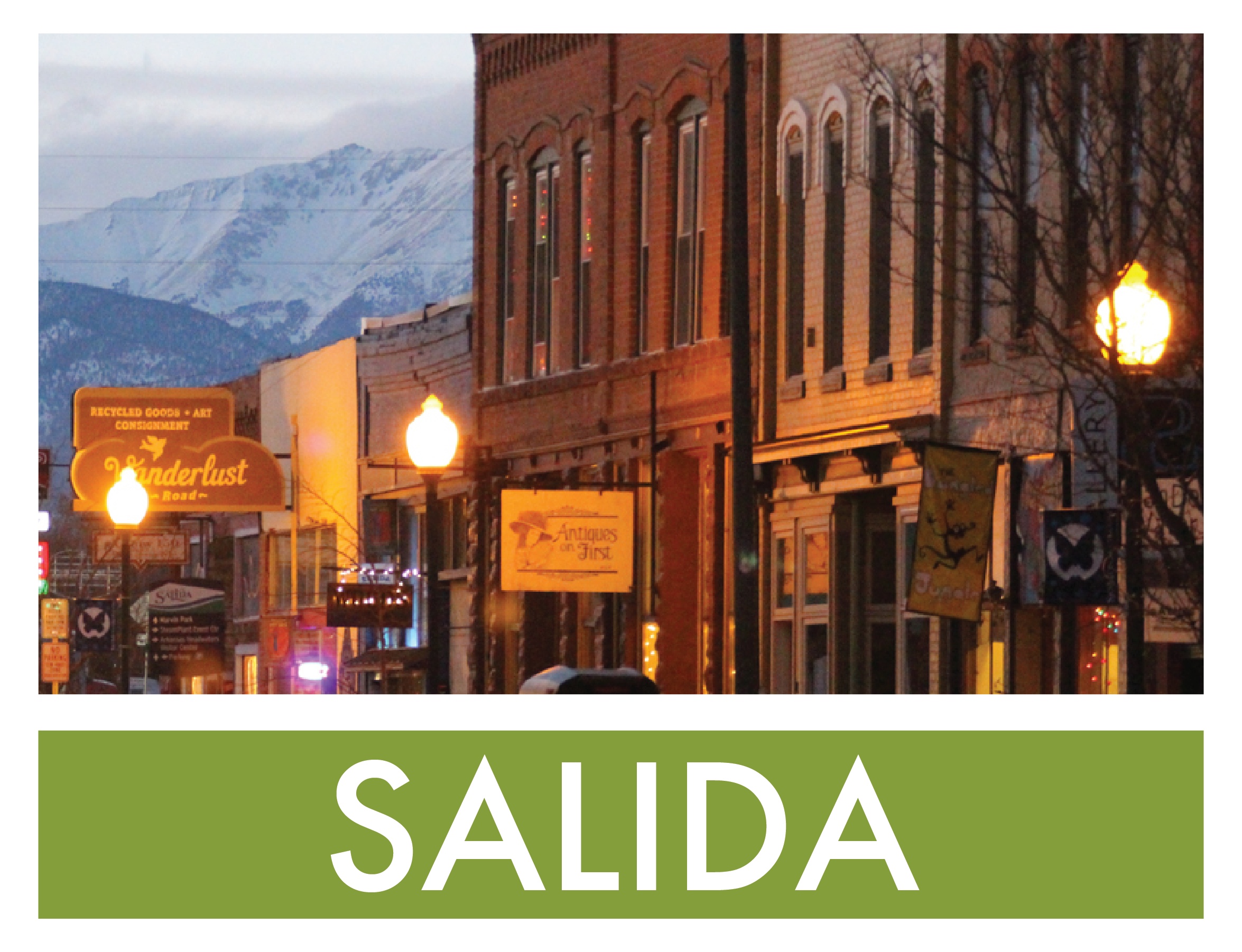 Salida is a popular destination for whitewater sports, mountain biking and hiking. It's also well known as an arts town and is home to Colorado's first Creative District. Come and browse the dozens of downtown artist-owned galleries and studios.