Mountain biking the Arkansas Hills Trail System, also known as Tenderfoot or S Mountain, is one of the most convenient and most beautiful activities in the town of Salida, Colorado. Lying only a couple hundred yards within downtown, bikers and hikers can be on the trails in a matter of minutes.
Due to the nature of the "Banana Belt" climate in Chaffee County, the trail system typically is good for riding long before other mountain towns melt out. South and west facing hills soak up the solar heat and dry out fast providing year round riding. Anton van Leuken, owner of Salida Bike Company, adds, "While Monarch Pass can receive feet upon feet of snow, Salida receives only an inch or two every now and then, creating a great network of trails really close to town."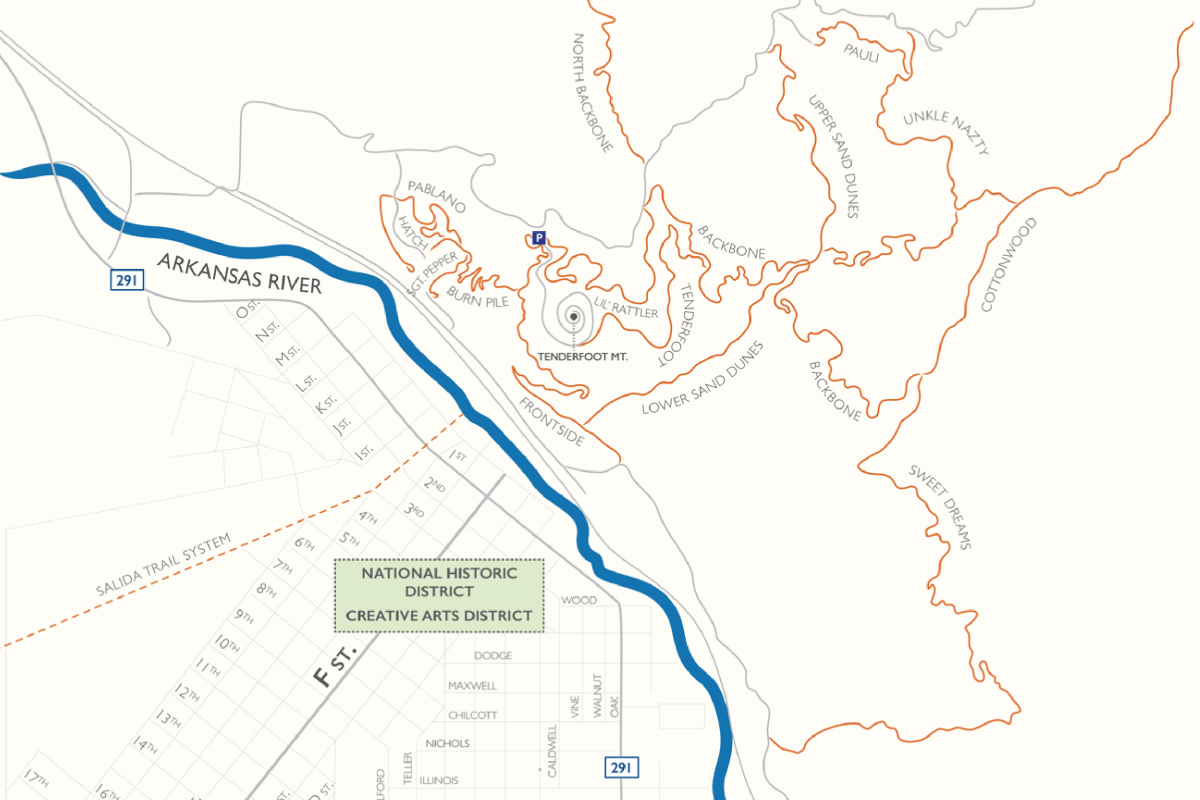 Arkansas Hills Trails to Try
One of the easiest and most convenient ways to access this system is to bike from the F street bridge up Spiral Drive to the trailhead kiosk and map. Posted here are trail descriptions with length and difficulty. All trail junctions are signed and easy to follow. Trails range from beginner to expert.  First timers or those new to the sport can start on the "Pepper" trails which have low grades and short loop options. The more advance will love the North Backbone and Sweet Dreams trails. For the expert level rider looking to push it, try the Uncle Nazty trail. Click below for details.