For runners and cyclists, (and mountain festival lovers, too!) our annual events give irresistible reasons to run or roll into town. We have the most extreme and challenging races as well as whacky just-for-fun experiences. All these runs and rides are held amidst spectacular scenery in and around charming, downtown historic, art, and shopping and foodie districts.

Spirit Trail Run 8k and Half Marathon: May 26
These two runs are held during CKS PADDLEFEST, Buena Vista's splash-into-summer annual Memorial Day Weekend festival. The majority of the fest's activities revolve around the Arkansas River, but the trails beckon too. Challenge yourself in the competitive Spirit Trail Run 8K and Half-Marathon held on the Buena Vista Trail System. Experience a myriad of traverses and elevation gains on single-track trails and dirt roads. Participating puts you smack in the middle of this party atmosphere party, with kayak and SUP competitions, beer garden, incredible scenery and great live music and more. Register at www.ckspaddlefest.com.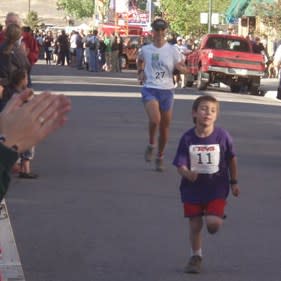 The FIBArk Triple Crown: June 13-16
A trio of tremendous running races are held during Salida's famous FIBARK WHITEWATER FEST. Sure, this is a notorious whitewater event, but in recent years it's also become a phenomenal running event.  The Triple Crown runs include the Tenderfoot Hill Climb, the 10K road race and the Trail Run. The unique Tenderfoot Hill Climb is a wild scramble straight up and down Salida's landmark 'hill' as fast as you can, any way you can. The 10K is run on paved county roads while the 10K Trail Run is held on varied terrain on the dirt trails and single-tracks of the Arkansas Hills Trails System. Awards given for combined time winners. There's also a 5K run and an untimed kids' Fun Run. To register visit www.fibark.com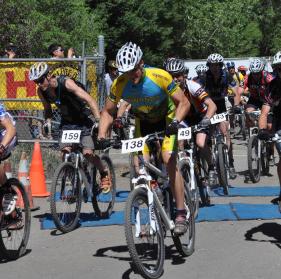 The FIBArk MOUNTAIN BIKE RACES: June 16 
Take to the hills on the dirt trails of Salida's Arkansas Hills Trail System. The routes vary in course length and difficulty ranging from kids to experts. Stick around to take in all the whitewater wonder and epic entertainment that has made FIBArk such an amazing event for 71 years now .Register at www.fibark.com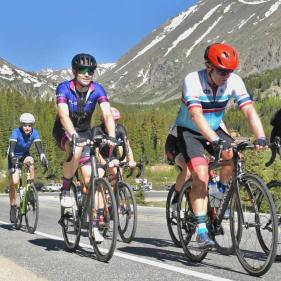 Ride the Rockies: June 9-15
Buena Vista is one of the overnight host towns this year for this very challenging eight day bike race. This extreme ride involves 28,000 feet of climb and 445 miles through the state's most spectacular terrain. The ride begins in Crested Butte on June 9 and rolls into BV on Monday the 10th before moving on through mountain roads. This section showcases the Collegiate Peaks and is the race's longest day of riding. Accommodations in BV will range from a temporary yurt village to camping to local hotels. While here, participants can enjoy local entertainment and small town hospitality. The race also stops in .Crested Butte, Gunnison, Snowmass, Carbondale, and Hotchkiss. Register at www.ridetherockies.com.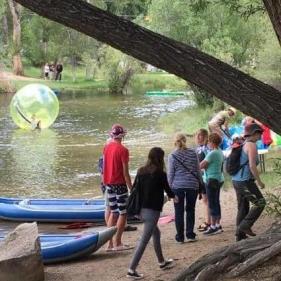 Gold Rush Days: August 10-11
As part of a celebration of Buena Vista's "Eureka!" golden days, this festival offers a competitive Gold Rush 5K and two other unique races. The 5K is a scenic loop through downtown Buena Vista and along the Arkansas River. Another fest highlight is the Burro Race, a sport indigenous to Colorado that pairs a donkey and a human teaming up to race over a 13 miles course. Then there's the unique Toilet Seat Races. While not exactly a running or biking event, it's still competition-on-wheels. Competitors sit on a toilet seat that rides on skateboard-type wheels while propelling toward the finish line aided by two plungers. Winners take home the prestigious golden plunger or silver toilet brush. All events, including the arts and crafts vendors, food, live music, historic re-enactments and kid's games make this a festival you'll want to run to. www.buenavistacolorado.com.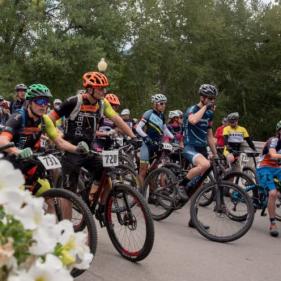 Salida Bike Fest: September 12-15
With events for all ages, experience levels and bike types, this four-day fest is the quintessential fall biking experience. It features two intense mountain bike races, free group rides, a biking travelogue, bike parade and parties, too. The Banana Belt Mountain Bike Race held on Saturday is a gnarly 26-mile race on the Rainbow Trail. On Sunday participate in the 20th Annual Monarch Crest Crank race, a 21.2 mile out-and-back on one of the nation's top 10 trails. This race doubles as a fundraiser for the non-profit Alliance. Fun events include the BAM Ride (Bicycle in the A.M.), a Ladies Mountain Bike Ride and the free-wheeling Soul Ride and Bike Fest Kickoff Party at Soulcraft Brewery and the crazy-creative Bike Parade. Register at www.salidabikefest.com.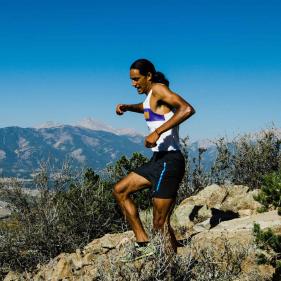 14er Fest: September 27-29
This fall festival celebrates numerous outdoor adventures, including mountain biking and trail running.  The name celebrates the fact that Chaffee County has the highest concentration of mountains over 14,000 feet in Colorado (and the nation). Proceeds help support regional trail adoption, trail maintenance, education, conservation and the Chaffee County Search and Rescue North. For more information visit www.14erfest.org.