Monarch Mountain's Signature Event is a True Colorado Original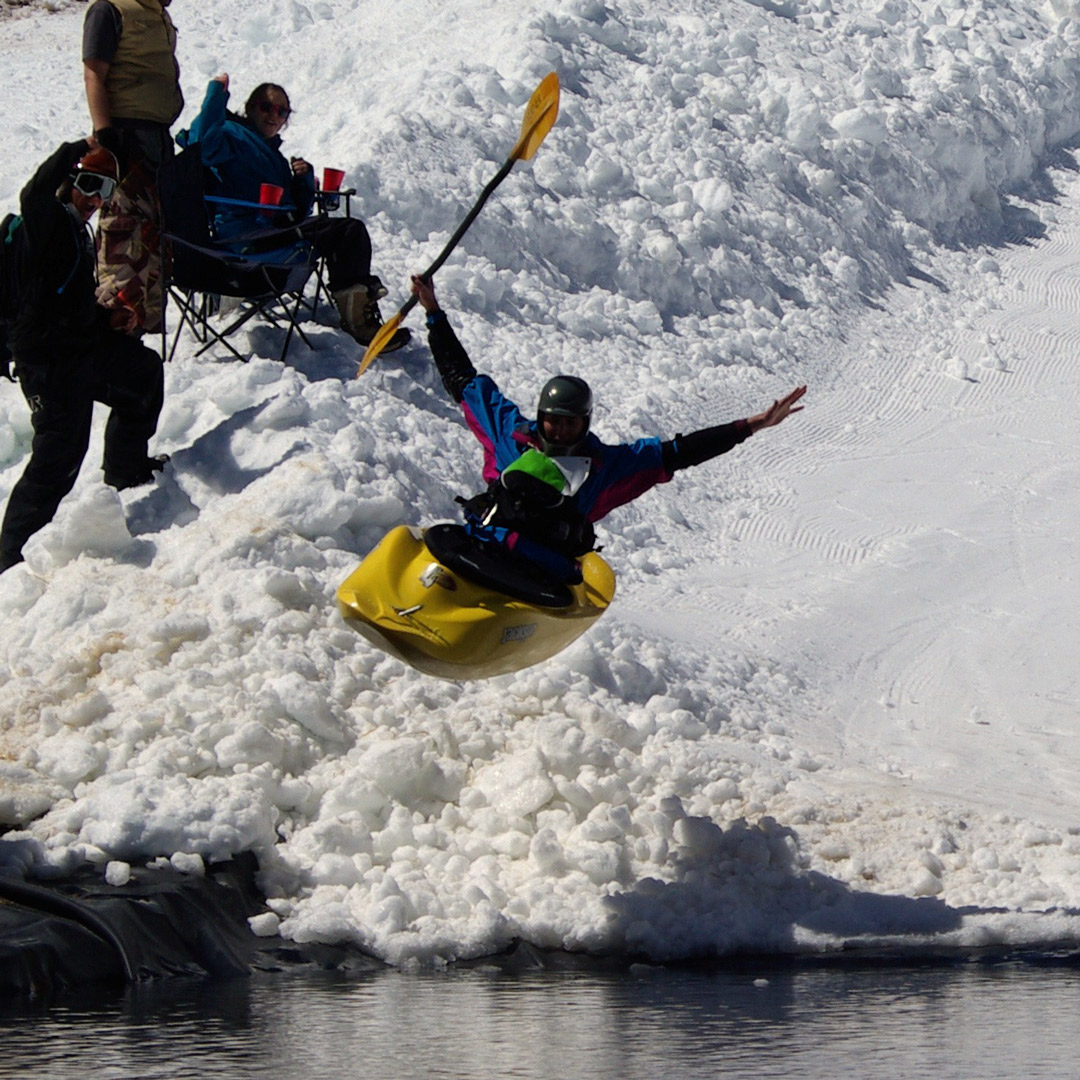 This highly entertaining one-of-a-kind race falls into a category all its own, somewhere between a Boater and Skier Cross format. Snow groomers carve out a specially designed course, creating a steep and serpentine downhill route. Using gravity and paddles to dig in and direct them on the snow, the kayakers roll and bank like they're captaining high speed downhill bumper boats. These same hearty aqua-athletes are accustomed to running the whitewater rapids of the nearby Arkansas River, so this race's intense finish line – across a frigid pool — is very appropriate. They may be coming in hot, but soon it's just ice, ice baby. This hilarious race features plenty of contact, slipping and spinning and that epic splashy finale.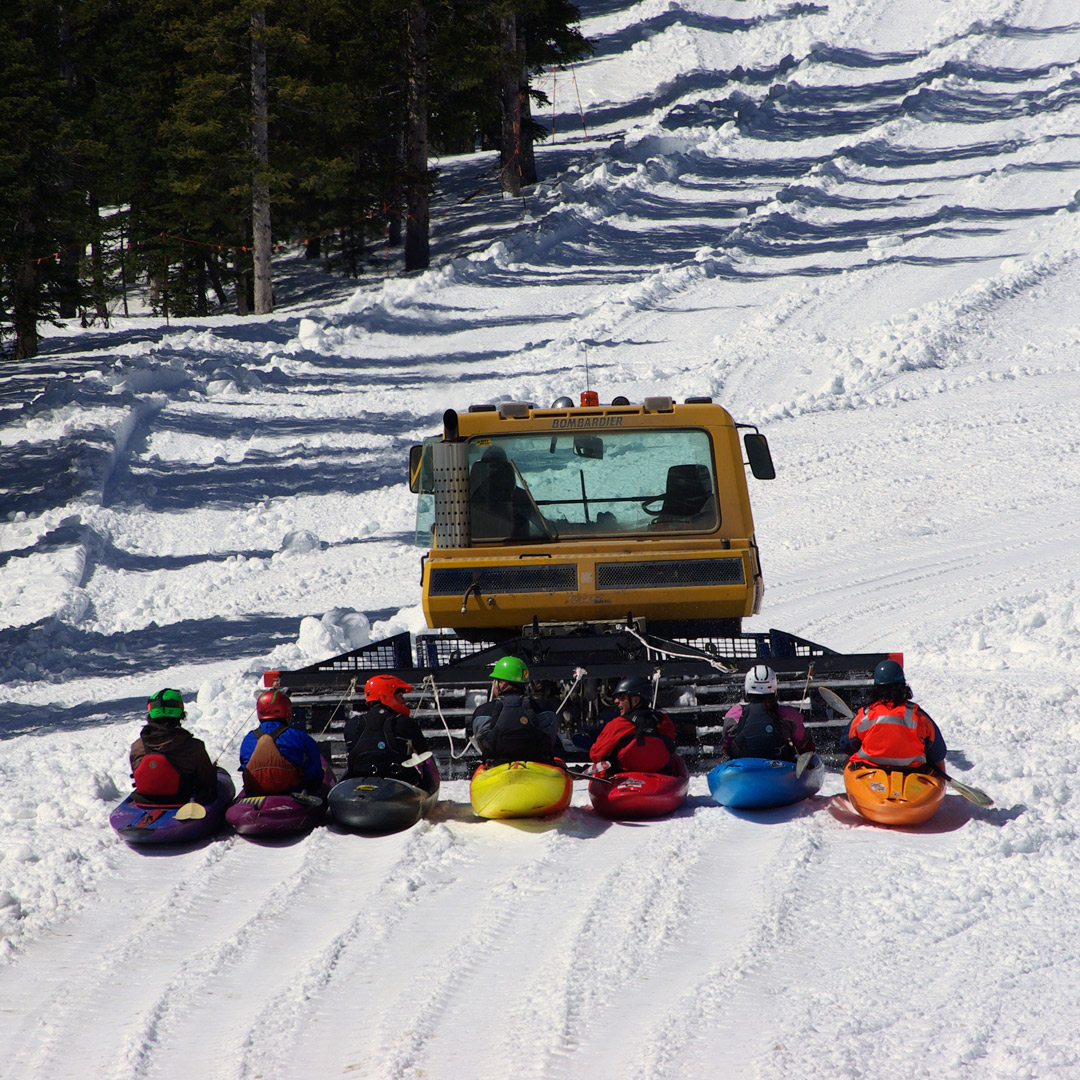 Watching kayakers flip and roll on the river is cool. Seeing them sliding and careening down a ski slope is even crazier. Catch this rare sight only at Monarch Mountain Ski area during its signature "Kayaks on Snow." This free annual event originated at Monarch and is still the only place in the country daring enough to host this unique contest. It's the perfect complement to an area already so famous for its Arkansas River adventures.
One of the season's most highly-anticipated events, it's a favorite of participants and spectators alike. In fact, it's hard to tell who is having more fun. Is it the notoriously rowdy and enthusiastic crowd cheering on their favorite kayaker? Or the boater who is so anxious to get back into the river that they willingly play "fish out of water" for a day? We'll call it a tie.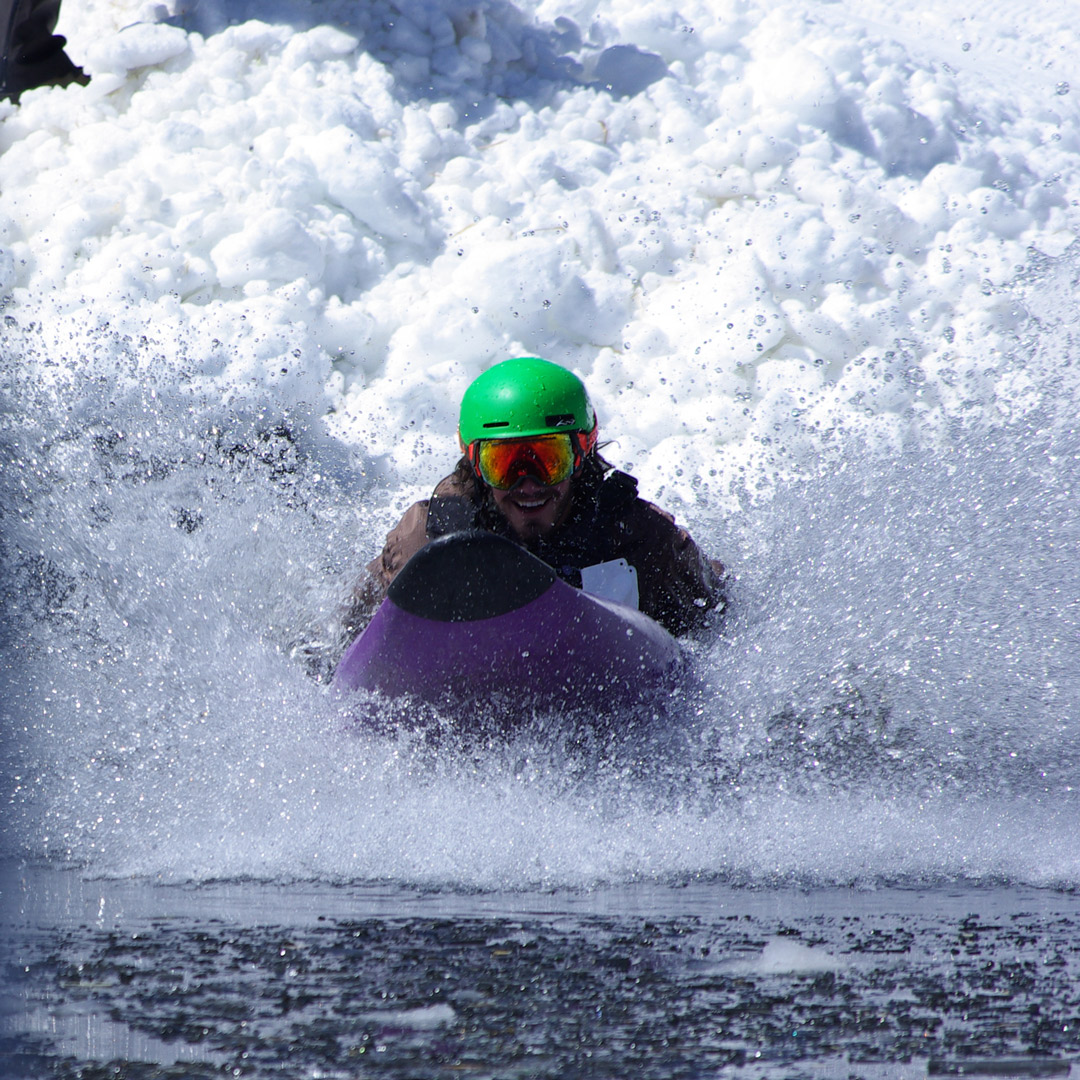 Monarch Mountain is located about 20 minutes from Salida in Central Colorado. It has 64 trail runs and six lifts. It features phenomenal fresh-tracks back-country skiing acreage as well as several designated Alpine Ski Touring lanes. It is one of only very few Colorado ski resorts with all-natural snow (powder!), all the time.
After the race, sponsors and outdoor and ski industry businesses are on-hand to give out samples and swag. And of course, make sure to wander into the iconic Sidewinder Saloon or Elmo's Bar in the Lodge, for comfort-food and après ski libations.
Check the website for this year's event date. While online, tet lift ticket deals and discounts in advance. For more information on Kayaks on Snow and other events visit www.skimonarch.com.