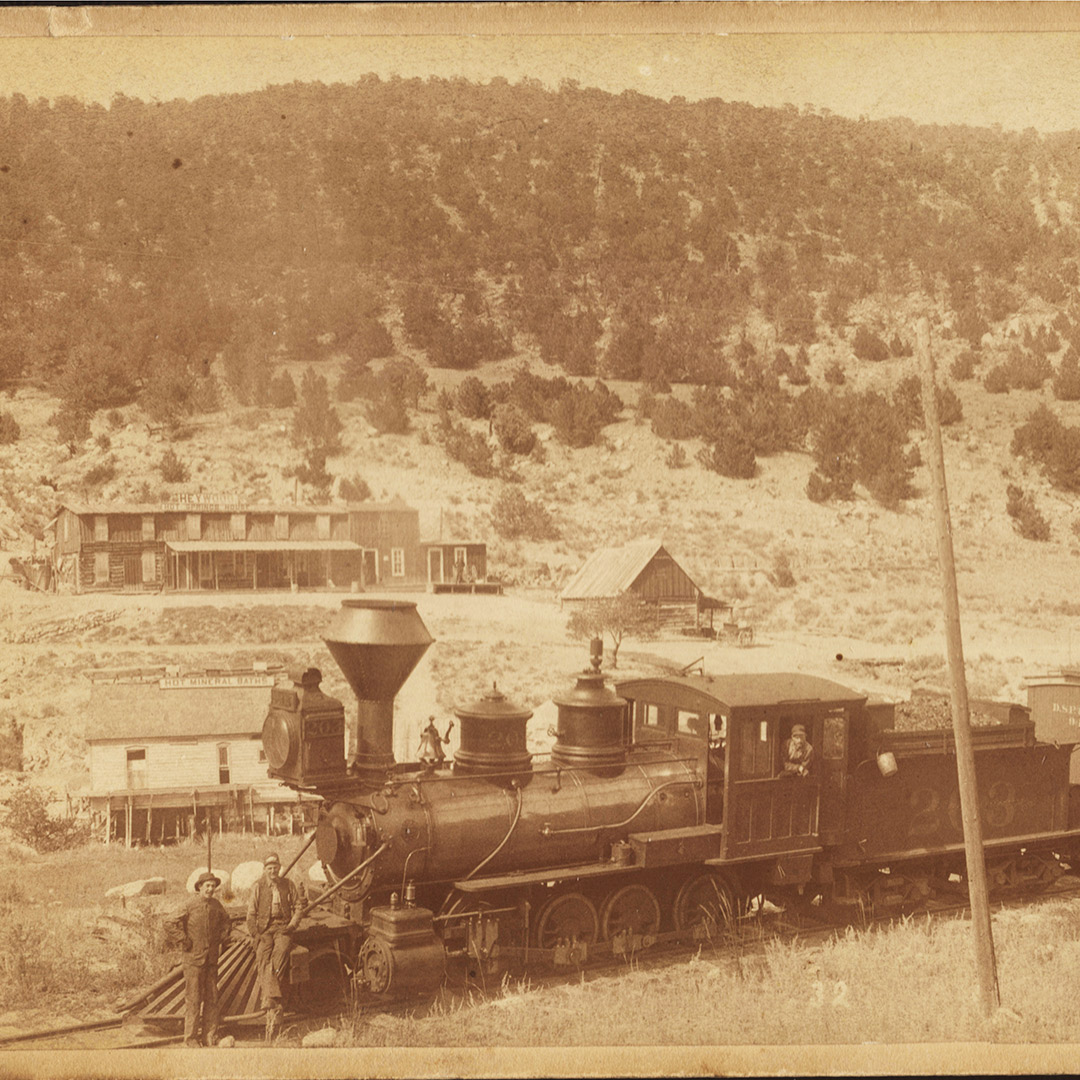 Explore Historic Buena Vista
Buena Vista's spectacular natural beauty can be distracting. Framed by the majestic Collegiate Peaks to the west and the Arkansas River to the east, it is blessed with endless opportunities for outdoor adventures. People are often just too busy hiking and kayaking and exploring to stop and consider the town's history. But it's worth checking out. Founded by pioneers and prospectors, ranchers and railroads, traders and trappers, miners and madams, Buena Vista's heritage is well-preserved. By all means, enjoy the enthralling scenery, hike its trails and climb its peaks, but also take time to dig deep into its rich roots.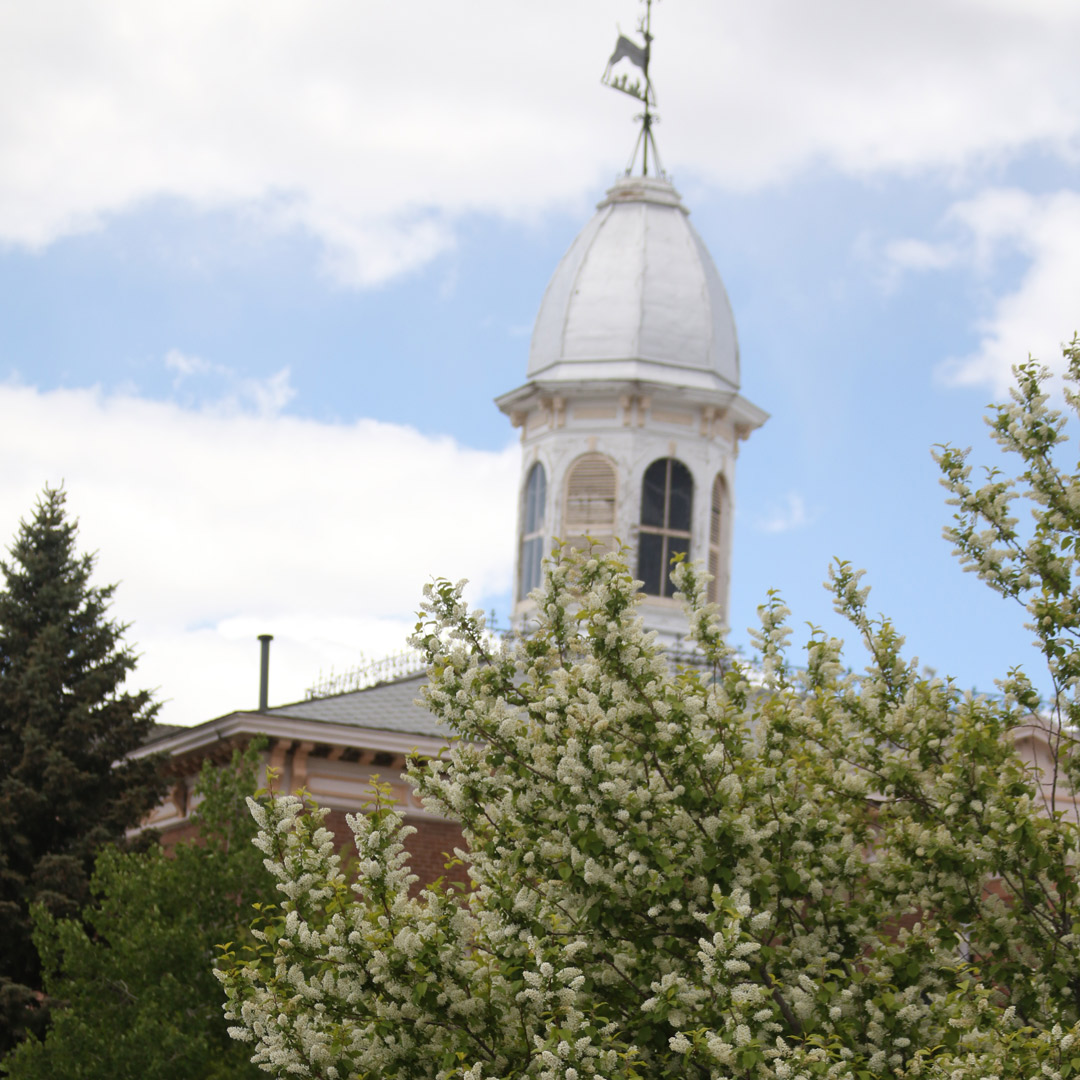 Memories and Museums
Buena Vista Heritage Museum: (506 E. Main) Buena Vista was officially named and incorporated in October 1879. Before this, it was called Cottonwood, then Mahonville. When it became the county seat, the stately brick Chaffee County Courthouse was built in 1882. However, in 1928, a contentious vote changed the county seat to Salida. The building then became the Buena Vista School District from 1936-1958. In 1976 it was restored by the non-profit Buena Vista Heritage organization and turned into a museum educating visitors on mining, agriculture, and early Western lifestyle. A highlight is the Buena Vista Model Railroad Display, a working model and historic diorama representing the area's three railroads – the Denver South Park & Pacific, the Denver & Rio Grande and the Colorado Midland.
Other early schools include the first one, built around 1881that is now the private Chet Loback home (115 S. Colorado Ave). Prior to the 1950s, Rancher's and miner's children learned their A-B-C's at the one-room Maxwell Park Schoolhouse, (Rodeo Road and CR 326) also known as the Mount Princeton Schoolhouse.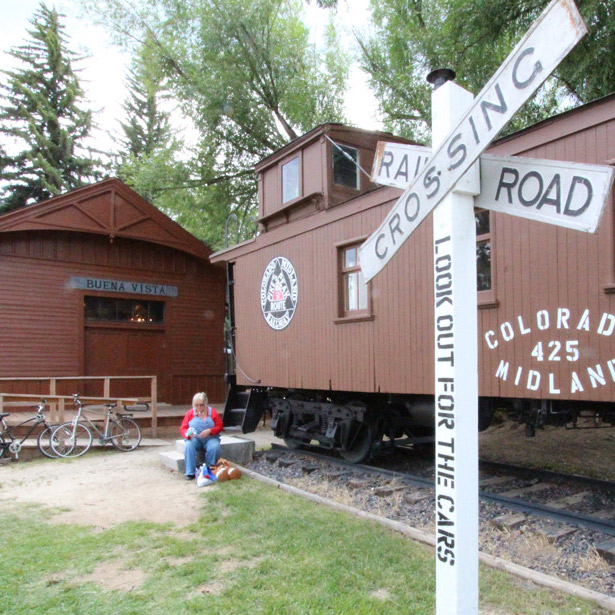 Buena Vista Depot Transportation Museum: (West Main Street and US 24) This 1890 depot now keeps track of BV's significant railroad history. This restored structure was moved from its original location in 2003 to McPhelemy Park. A renovated Colorado Midland caboose now rests next door.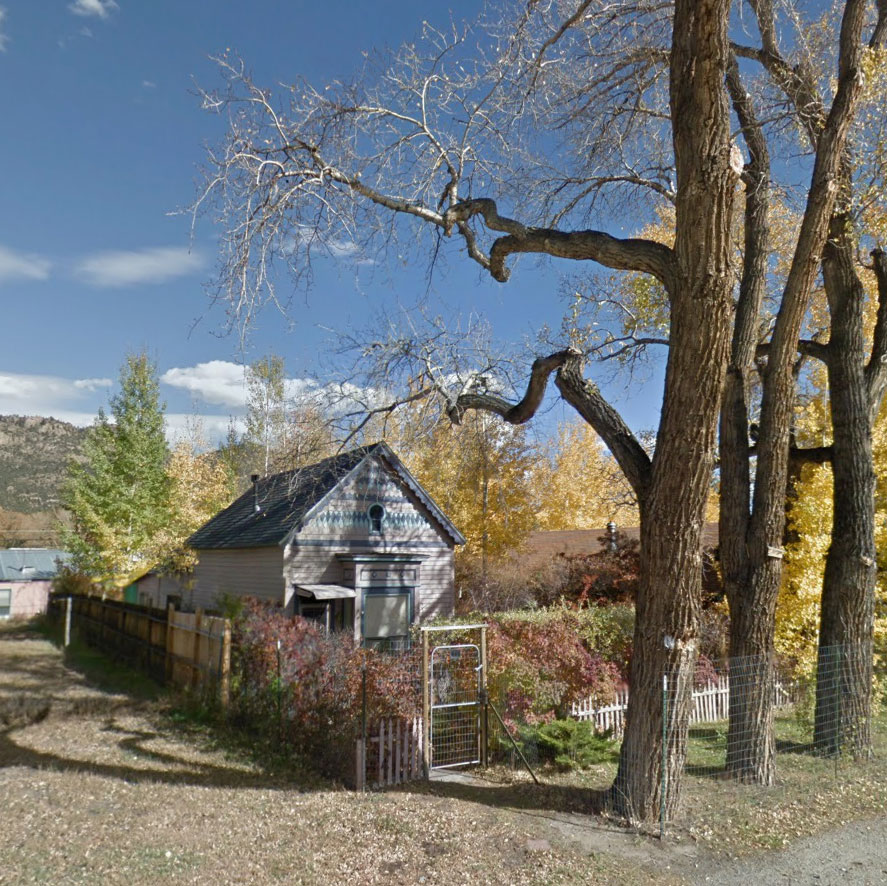 Two private homes, the Keyhole House (129 Gunnison St) and the Groy House (215 Gunnison St) were relocated from the Midland Hill Railroad Site. The Keyhole House, circa 1889, had a box window where railroad telegraphers extended telegraph messages on a pole with a loop so engineers passing through could grab the message without stopping the train. The train's section manager lived in the Groy House.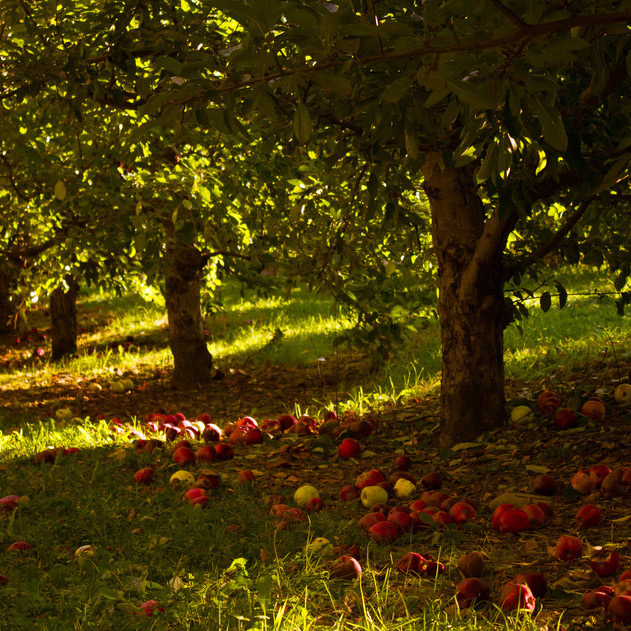 Turner Family Farm and Apple Orchard: (829 W. Main) They didn't call BV the "head lettuce capital of the world" in the 1920s-30s for nothing. Harvest history on this two-acre living history farm-museum. Now on the State Register of Historic Places, it was an operating farm from 1911 to 1993. Plan to visit in September for the annual old-fashioned Apple Fest.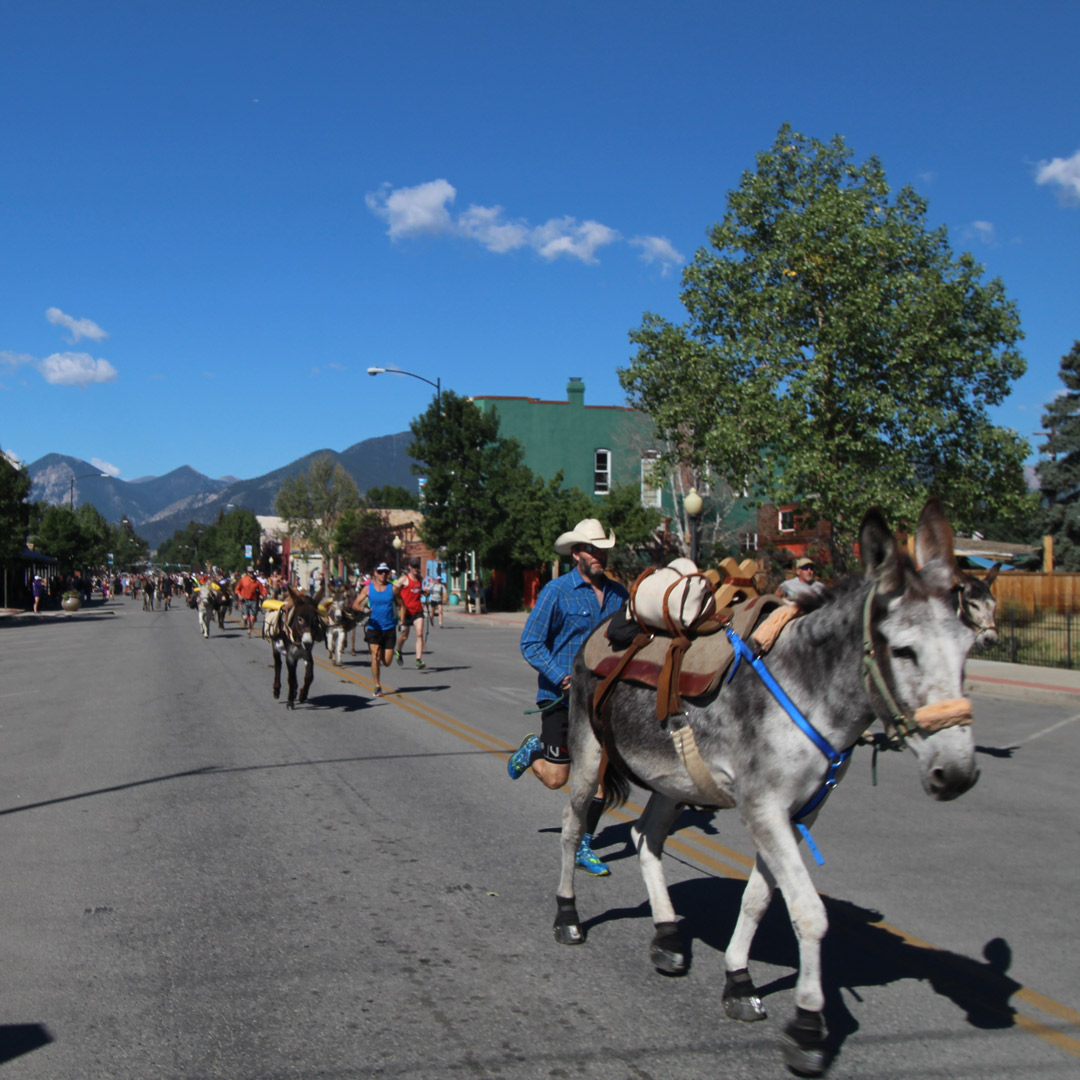 Gold Rush Days: (Aug. 12-13, 2017) Mark your calendars for this annual celebration of another era of BV history – the great Gold Rush beginning in 1859. Prospectors made the population soar here for about a decade until ore dwindled, making way for silver mining that lasted much longer. This entertaining fest features historic re-enactments, 100 arts and crafts booths, food and libations, music, and more.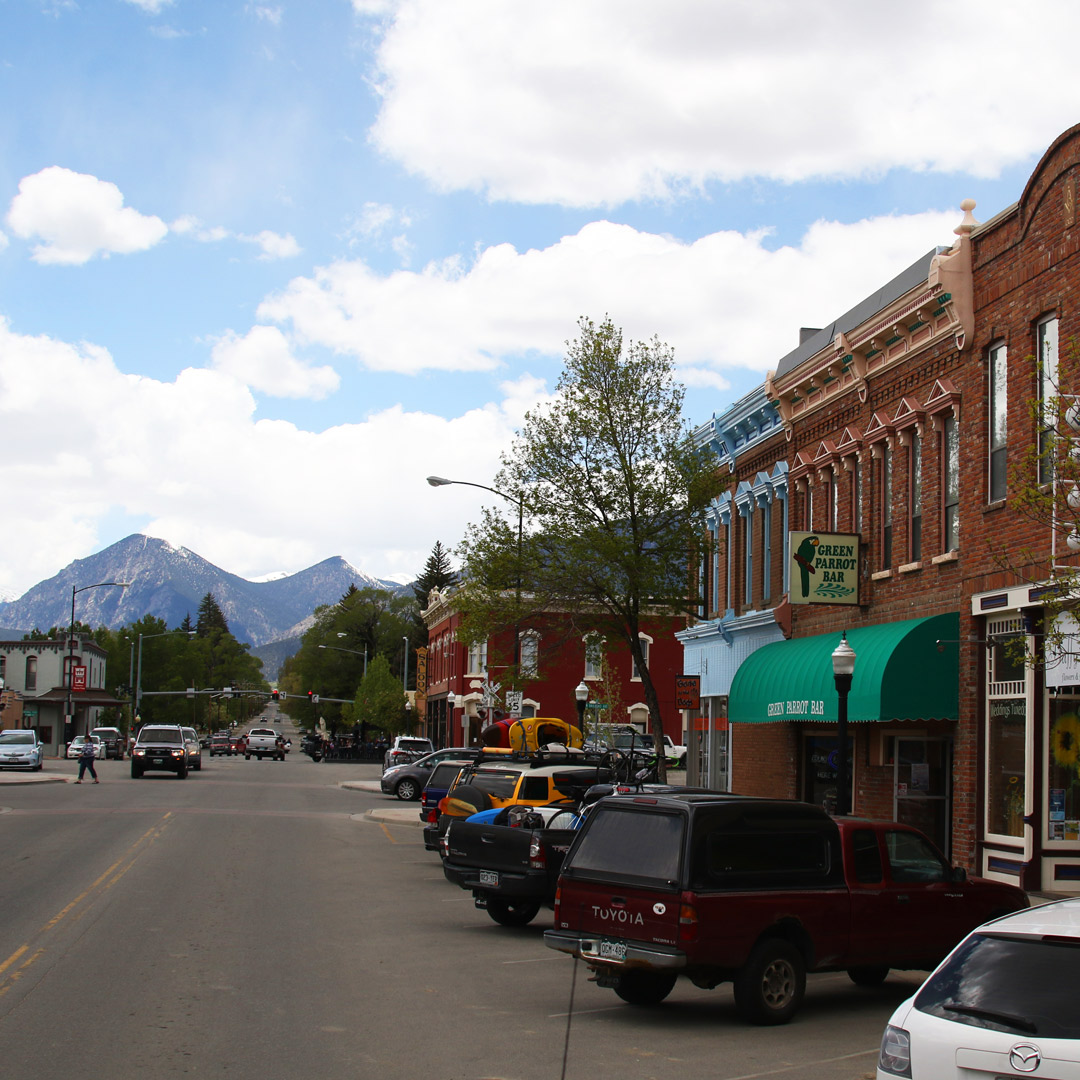 Drink In History
Satisfy that thirst for historic knowledge by having a cold one at the Jailhouse Craft Beer Bar (412 E. Main) the former 1880s jailhouse. South of town, bad guys were sent to the Colorado State Reformatory in 1889, which led to the Buena Vista Correctional Complex (but alas, no beer). The Lariat Bar and Grill (206 E. Main) was originally an 1885 stationary store and BV's first post office. Now it's a popular late-night music venue. The Green Parrot Bar (304 E. Main) began as an 1896 ice cream parlor then everything from a feed store to a café to a saloon. Simple Eatery and Spoon It Up (402 E. Main) was a brick steam-heated garage in 1905 and the former Colorado State Highway Department building. Loback's Bakery (326 E. Main) circa 1879, has (amazingly enough) always been a bakery.

Down on Main Street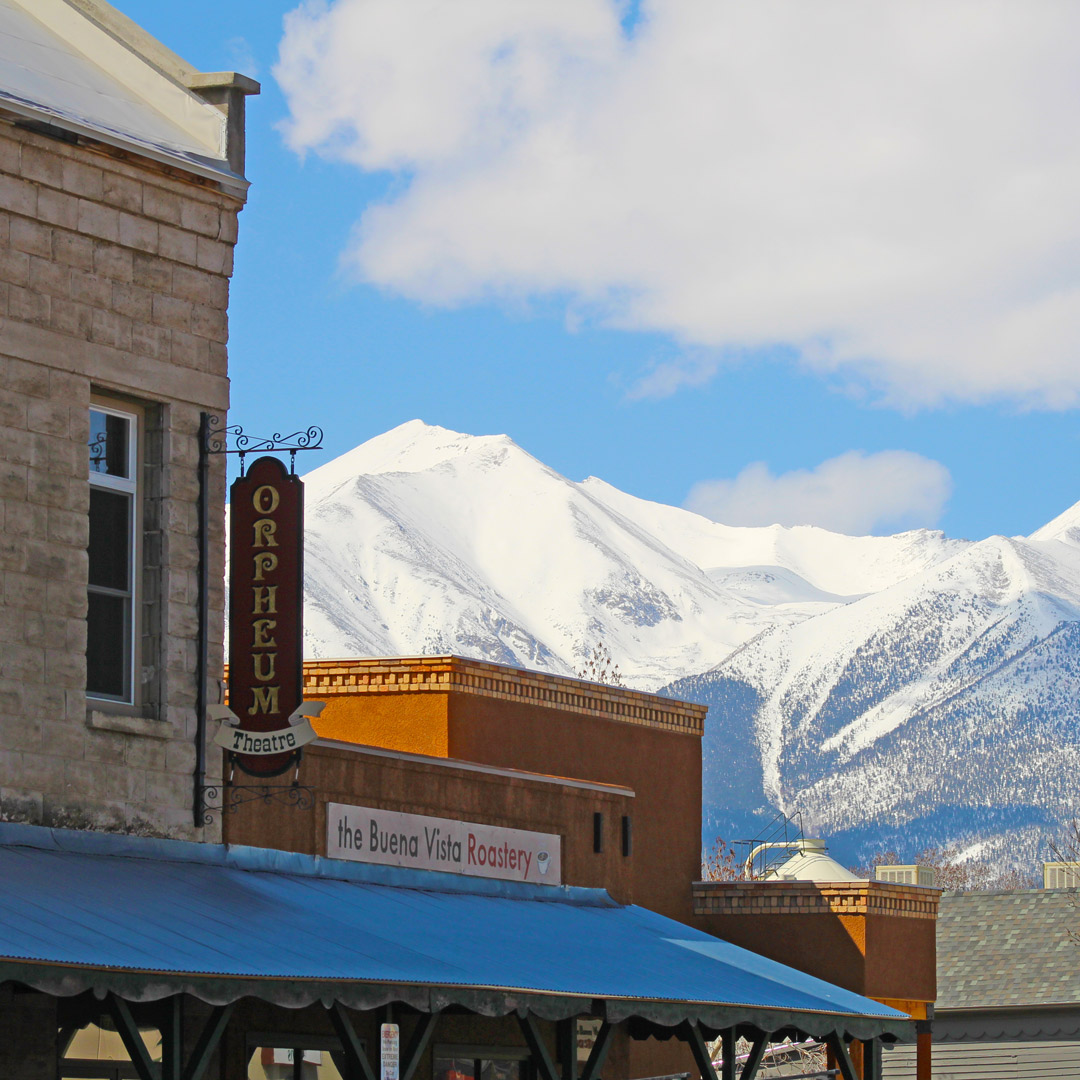 Historic Main Street is now a mix of modern galleries, boutiques, restaurants, bars, outdoor outfitters and cultural centers, but look closer for portraits of the past. Guided walking tours are available.
Orpheum Theater Building: (409 E. Main) Built in 1910 by "Skinny" Pyle, in its heyday this ornate 5,000 square foot theater was the town's cultural soul. The center offered diverse entertainment from silent movies (and later 'talkies') to plays, concerts and sporting events. Later it fell into deep disrepair until volunteers formed a non-profit to renovate this grand structure. Since 2003 it has been revived as a performance and event venue.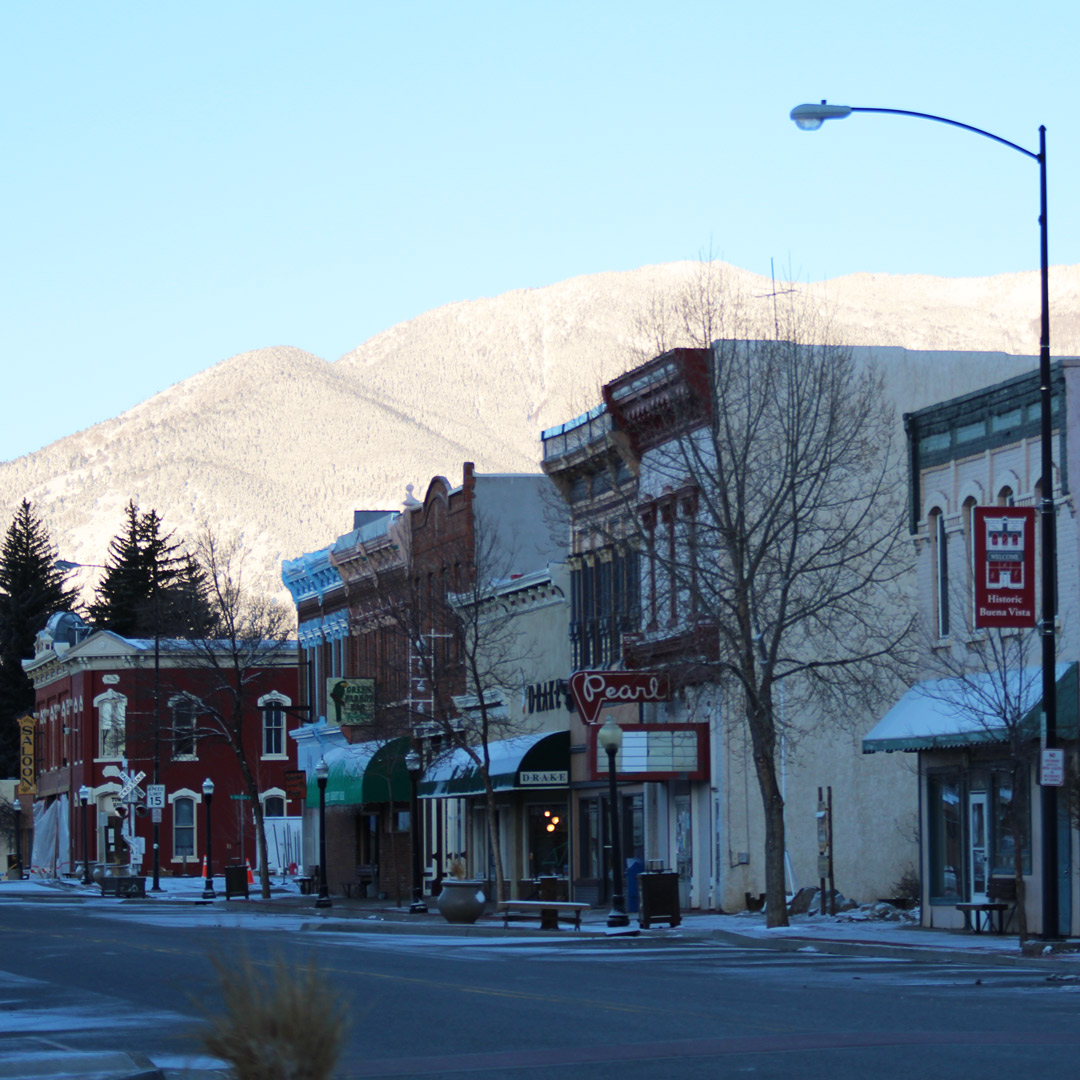 In the 300 block, find one of the oldest brick buildings, now the Free the Monkey Consignment Store (312 E. Main). It's also been a liquor store and a pool hall. The Drake Building (310 E. Main) was a meat market, drugstore and more before its current life as Boneshaker Cycles, and Indian Paintbrush Art Studio and Gallery. The Masonic Lodge (306 E. Main) was originally the L.E. Sheldahl Store and now houses both the Masonic Lodge and Eastern Star Meeting Room and Buffy's Flowers. The Denver & Rio Grande Western Railroad hospital operated at 301 E. Main in the 1880s.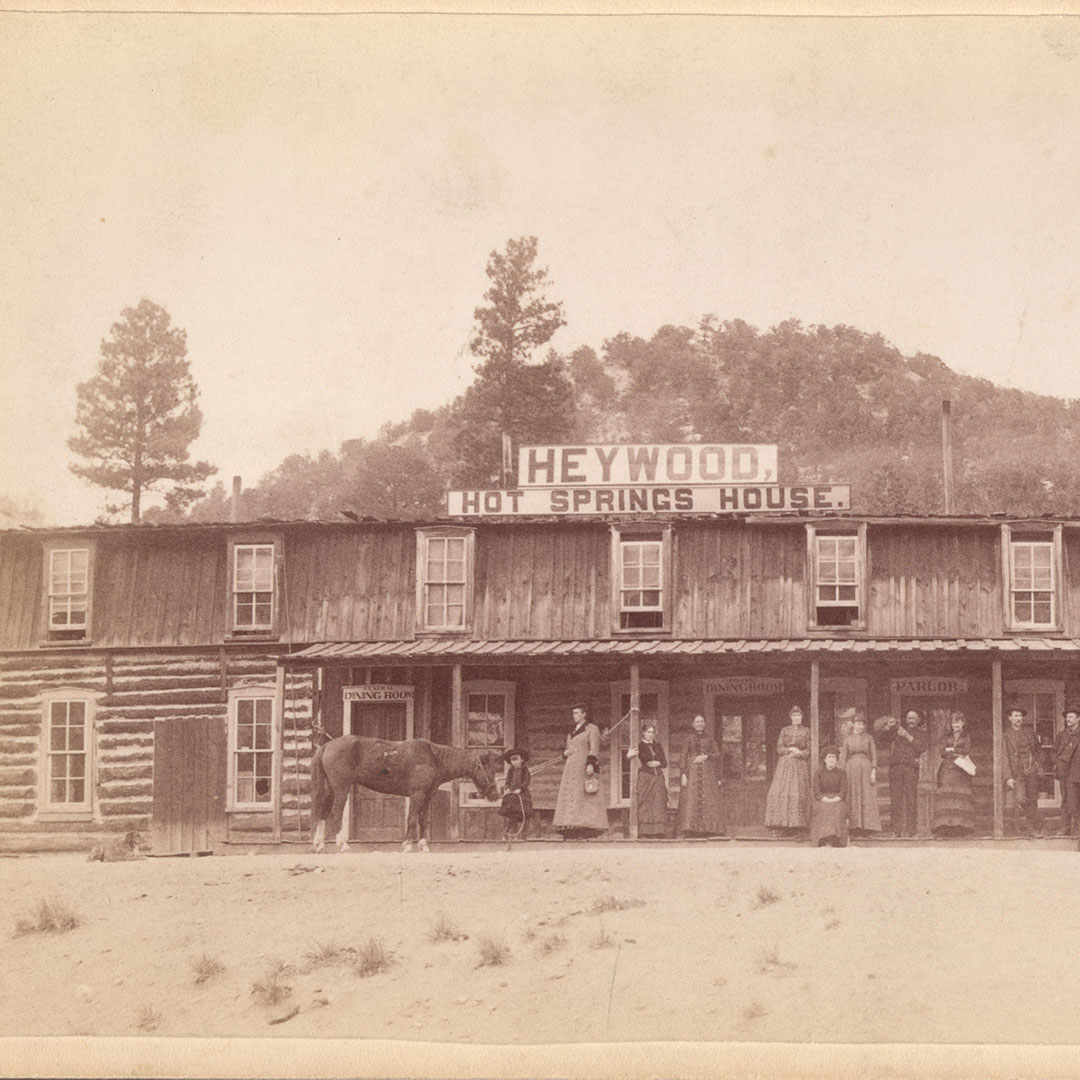 At 315 and 317 E. Main, a woman-owned boarding house welcomed visitors in the 1890s before it burned down and was replaced by a variety of businesses. The Main Hotel (322 Main Street) was a mercantile and grocery store, a hotel, then a boarding house in the 1930s-1950s. Gone to the Dogs (300 E. Main) was originally Dean and Brown Mercantile and boasted the town's first elevator (hand-operated, of course). Colorado Kayak & Supply (327 E. Main) was a 1950s skating rink. From saloon to salon, Tomi's Salon (331 E. Main) was a rowdy circa 1879 tavern with 'dancing girls.' The Palace Manor was famous local madam "Cock-Eyed Liz," Spurgeon's bordello until she became the respectable wife of Alphonse 'Foosy' Enderline, a plumber.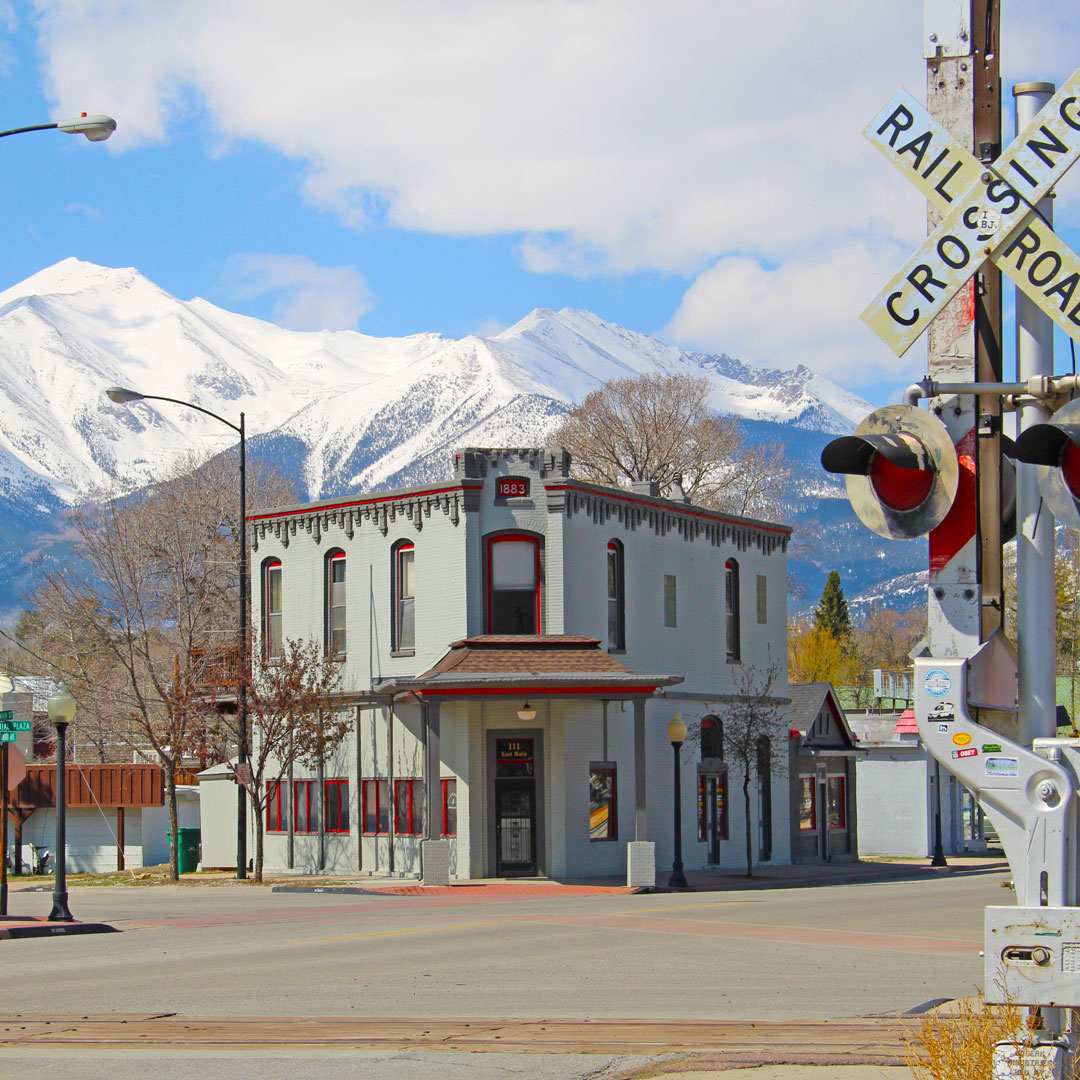 First National Bank of Buena Vista Building: (210 E. Main) Now the Buena Vista Town Hall Building, this 1883 bank was reportedly one of only two in the country that paid off all its depositors after the 1929 stock market crash. Bank founder, Josiah Bonney built the private J.M. Bonney House (408 Princeton) in 1883 that is now on both the National and Colorado Historic Register.
The Wedge or Flatiron Building (111 E. Main), circa 1890, was Anna Calder's Milliner's Shop, then a gas station then a hardware and sporting goods store and currently an attorney's office. The current Re/Max Mountain Vista Properties (108 E. Main) was an 1886 barber shop, then the post office until 1959.

Worship the Past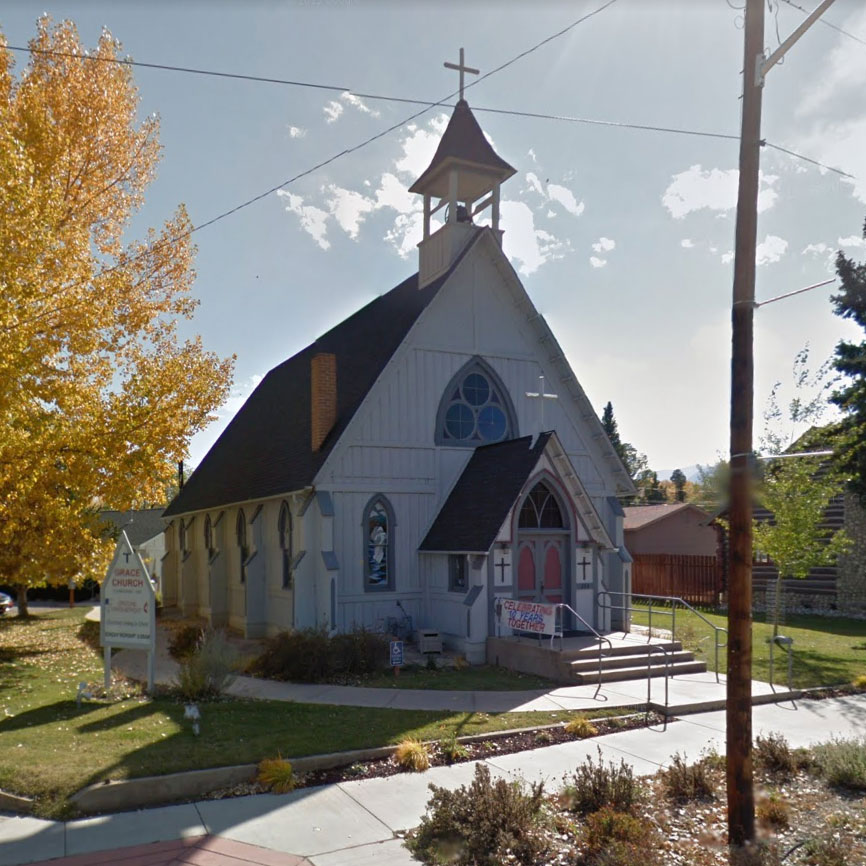 Grace Church: (203 W. Main) Built by Episcopalians in 1880s, it's the only local church structure that retained its original use where it was originally built. It's on the National Register of Historic Places and also received the 2010 Colorado State Historical Society Stephen H. Hart Award for historic restoration. Since 2001, it has combined services for Methodists and Episcopalians.
St. Rose of Lima Catholic Church: (343 US24S): The oldest standing church in BV, circa 1880, it is on the Colorado State Historic Register. Currently it houses the Buena Vista Chamber of Commerce.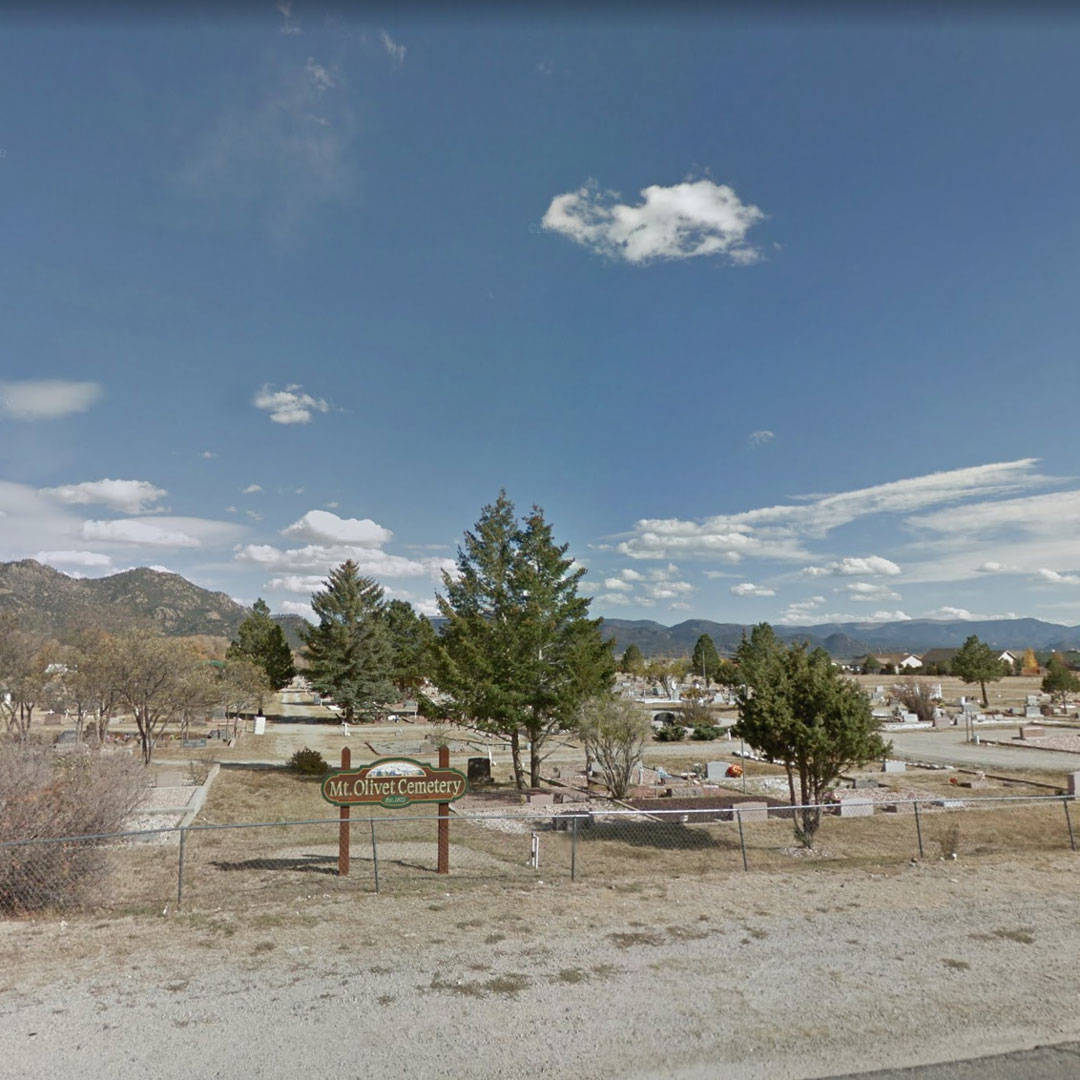 Congregational Community Church: (202 Tabor St.) The original frame building church was built in 1880 and then was replaced in 1907 by this brick building.
Mt. Olivet Cemetery: (257 CR 321) Final resting place of many prominent local founders and frontiersmen and their families.

Private Home Drive-Bys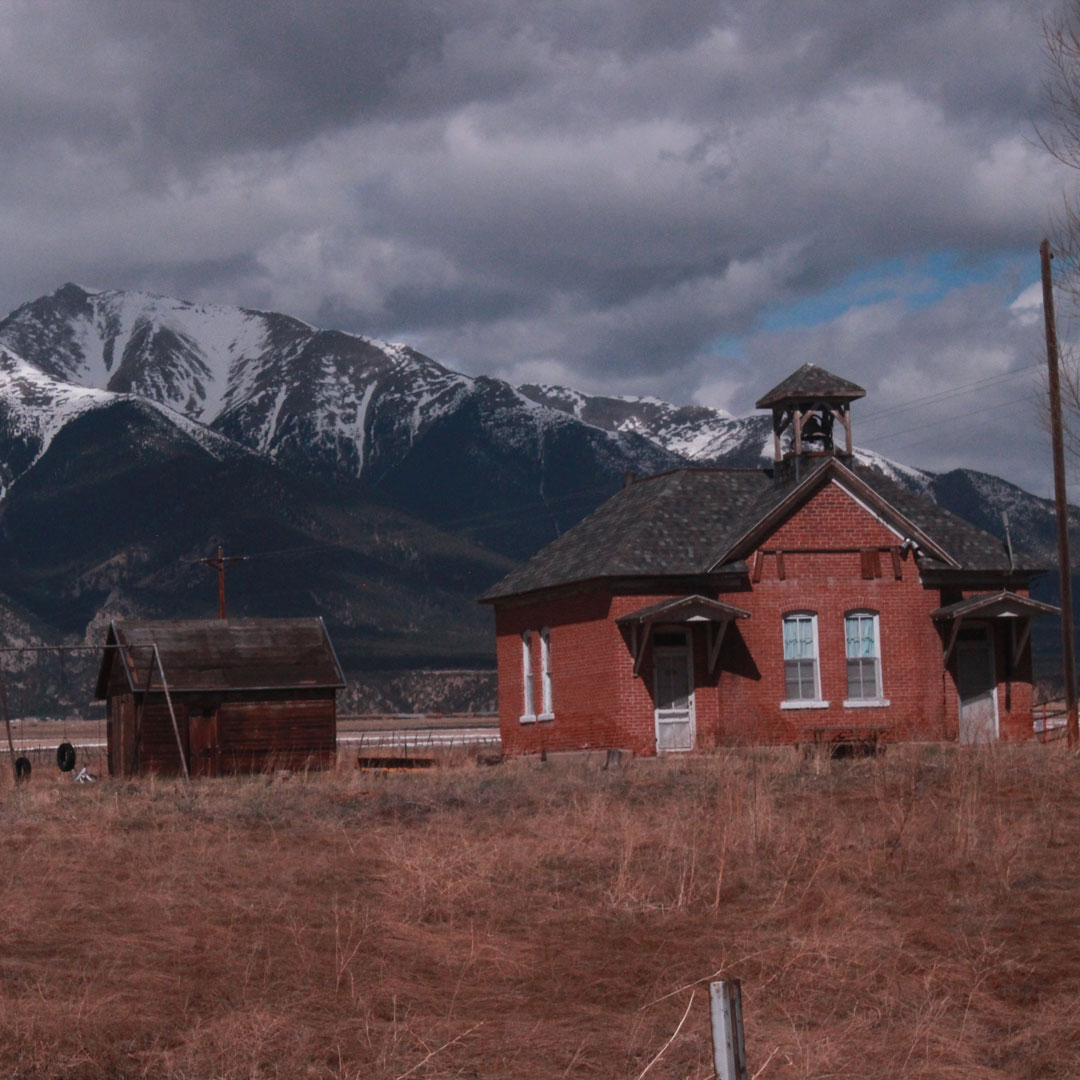 The 1879 Dorothy Roman Home (407 W. Main), was reportedly once rented by then-Senator Harry S. Truman for a summer get-away before World War II. The 1882 Colorado's Teardrop House (400 W. Main) earned its nickname thanks to 16 teardrop sidelight windows in upstairs dormers. Also known as the Wright/Sindlinger house, it's on the State Register of Historic Homes. The Centennial Manor (108 W. Main) was built in the late 1870s. Once dry goods merchant Lou Sheldal's home, former Leadville madam Laura Fikany turned it into apartments after his death. After a 1976 fire, it was restored and is now private apartments. The Lloyd Swedhin home (157071 CR 36/West Main) is a classic farmhouse, complete with gingerbread trim. Other notable historic homes are located on Princeton Ave., San Juan Street, Pleasant Avenue, James St. and Gunnison St.
This information was compiled from several local history sources and does not represent every historic site. For more complete information contact www.buenavistaheritage.com.