Chaffee County, Colorado-Style
CKS Paddlefest, Buena Vista
May 26-29, 2017
Like the first time you stick your toes in the water after a cold winter, this Memorial Weekend fest splashes us into summer. If you're at all kayak-curious, this is the mecca. If you just like local beer, incredible scenery and great live music, all that flows here too. Watch kayak competitions on the Arkansas River or participate in runs, SUP yoga, and more. Catch the inaugural year of the slalom raft race featuring the US Rafting Association's top teams. Plenty for kiddo kayakers and bikers to enjoy, too. And a Beer and Bloody Bar on Sunday — quite the river of fun here. www.ckspaddlefest.com.
Bluegrass on the Arkansas, Salida
May 27-28, 2017
Meanwhile in Salida, it's hard to imagine a more laid-back venue than Riverside Park for this celebration of Americana. Yes, it is the same weekend as Paddlefest but these charming mountain towns are close enough to do some of both. Eight bluegrass bands will perform over two days. Highlighted bands include the mesmerizing 'Songs of the Fall,' and 'Rapidgrass,' famous for their clever (and oh-so-real) song "I-70 Release Me." Driving I-70 is not necessary to get here, though. (You're welcome). Fest is free but vendor sales help support the Salida Rotary Charitable Fund for local youth scholarships. www.bluegrassonthearkansas.org.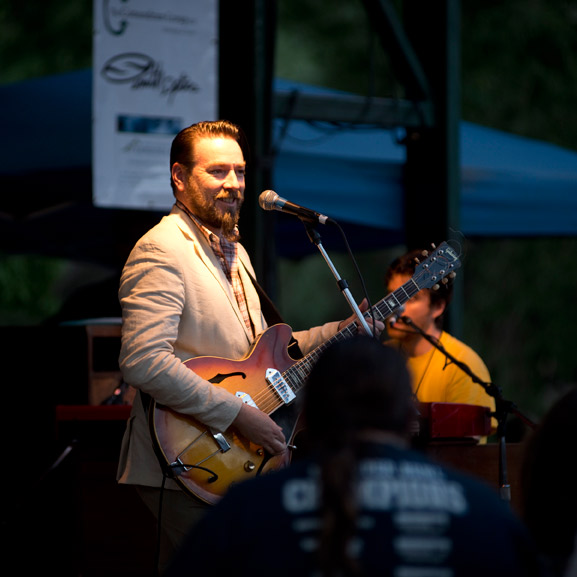 Salida Circus 10 Year Celebration, Salida
May 26-29, 2017
With 10 events over four days, this remarkable, whimsical, magical Circus troupe turns this town into a veritable "Cirque du Salida." Aerialists, acrobats, jugglers, trapeze artists, unicyclists and stiltwalkers parade down F Street on Friday night, then perform at the SteamPlant for Opening Ceremonies. On Saturday and Sunday they'll perform as a unique, high-energy opening act for the bluegrass bands (see above). That's only the beginning of the shows and events. For the past decade, this highly-entertaining group (ranging in age from toddlers to octogenarians) has evolved into an internationally performing troupe. No elephants, all excitement. www.thesalidacircus.com.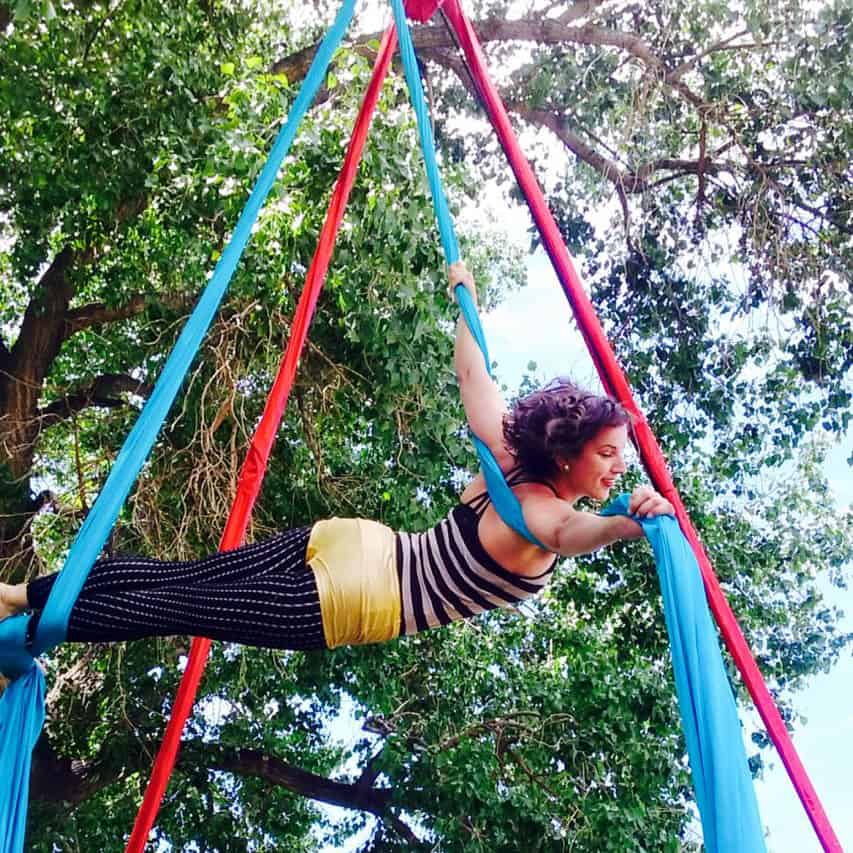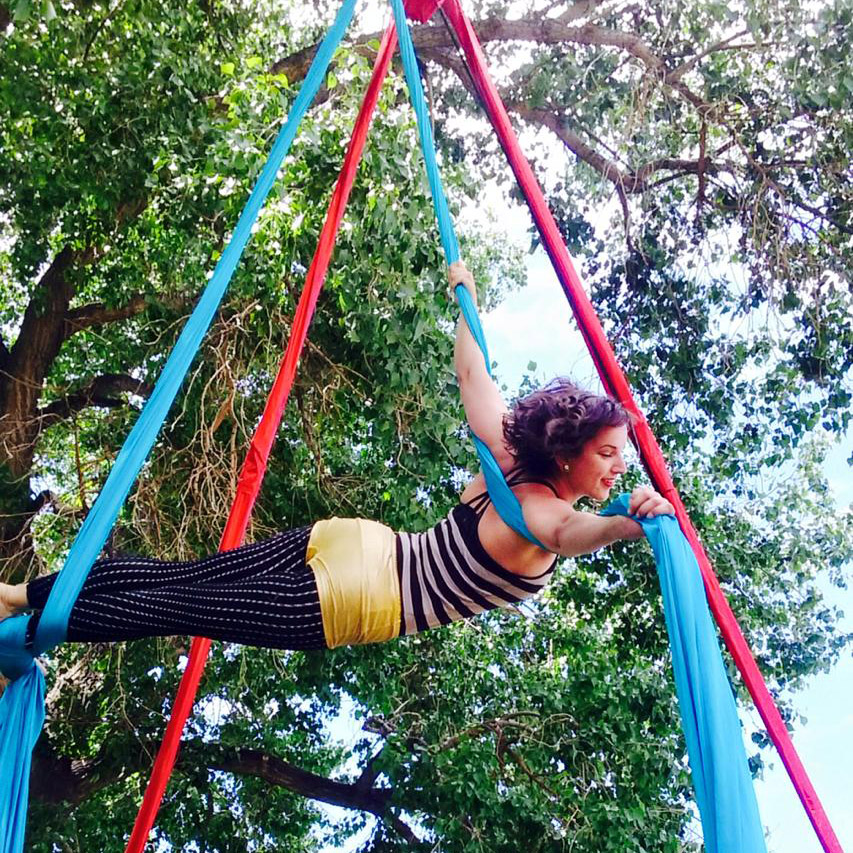 FIBArk, Salida
June 15-18, 2017
It's Olympic-caliber kayak competition; it's rowdiness on the river; it's a street party; a runner's bucket list; a world class music fest (13 bands!)… It's the 69th annual 'First in Boating on the Arkansas' fest-extravaganza. The nation's oldest whitewater festival completely takes over Salida with so much adventurous activity that even with all these superlatives it's still hard to describe how much fun this weekend is. Don't miss the Hooligan event, a make-your-own-raft "race" that is pure merry mayhem. There's also a parade, a disc golf tourney, and a Crazy River Dog contest. If you miss this one, you've really missed out. www.fibark.com.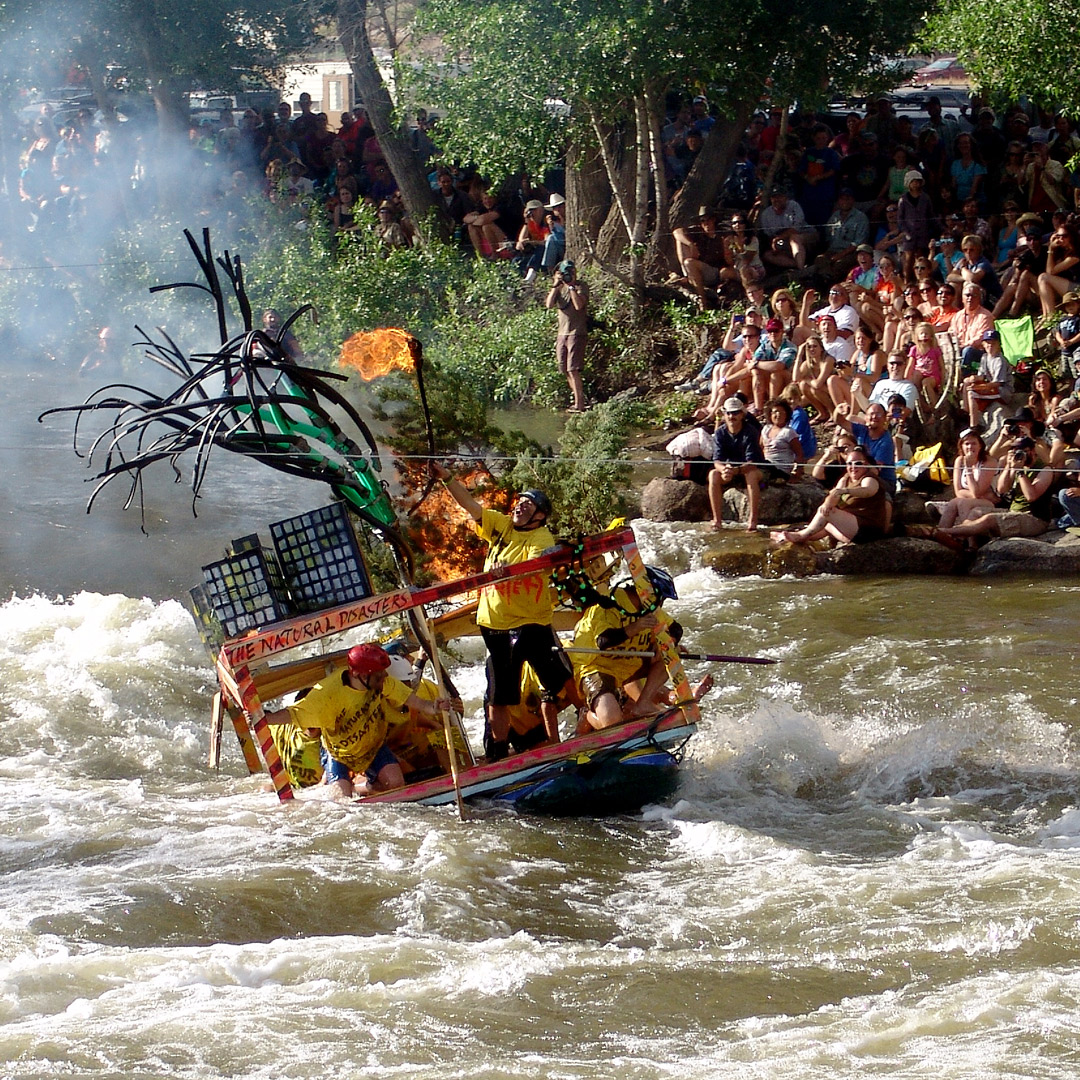 ArtWalk, Salida
June 22-25, 2017
In a place where the scenery is Nature's masterpiece, it's no wonder artists find inspiration here. This 25th Annual festival, a celebration of creativity in the first certified Creative District in Colorado, will color your world. Incredibly talented local and regional artists display their inspired works, while street performers and musicians and local chefs (Friday night's Dining Out with ArtWalk) add their whimsical touch. Don't miss the Mini Masterpiece Auction and Closing Community BBQ, too. Other art fests to enjoy are the Riverside Arts Fest. (July 15-16) and Salida Arts Festival (July 29-30). www.salidaartwalk.org.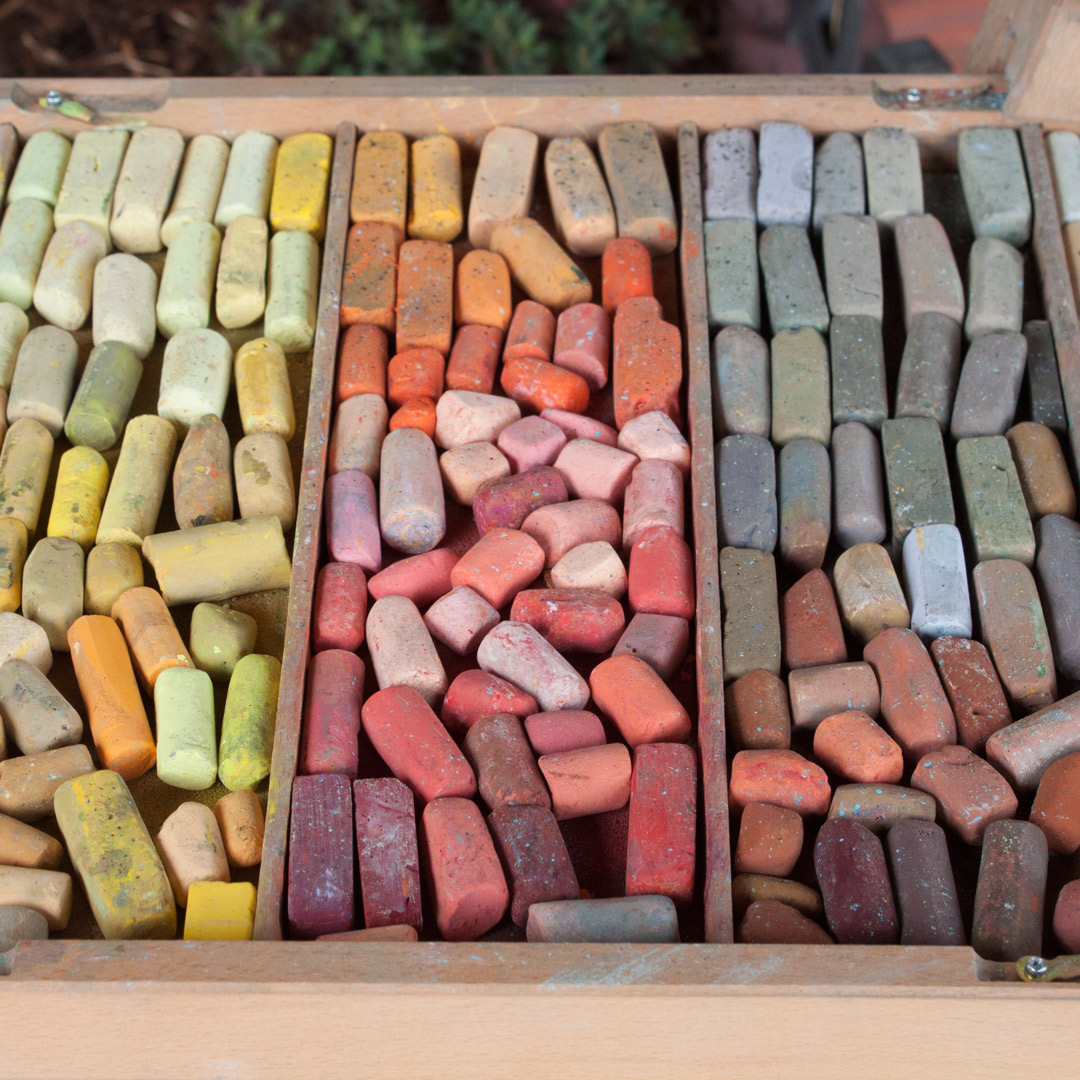 Rapids and Grass Beer Fest, Buena Vista
July 1, 2017
This brand-new fest is an entertaining lead-in to local Fourth of July activities. Featuring beer tastings and some very hot bluegrass bands, it plays out in BV's South Main by the Arkansas River. Try the best-of-the-west beers from Arizona Wilderness (Gilbert, AZ), La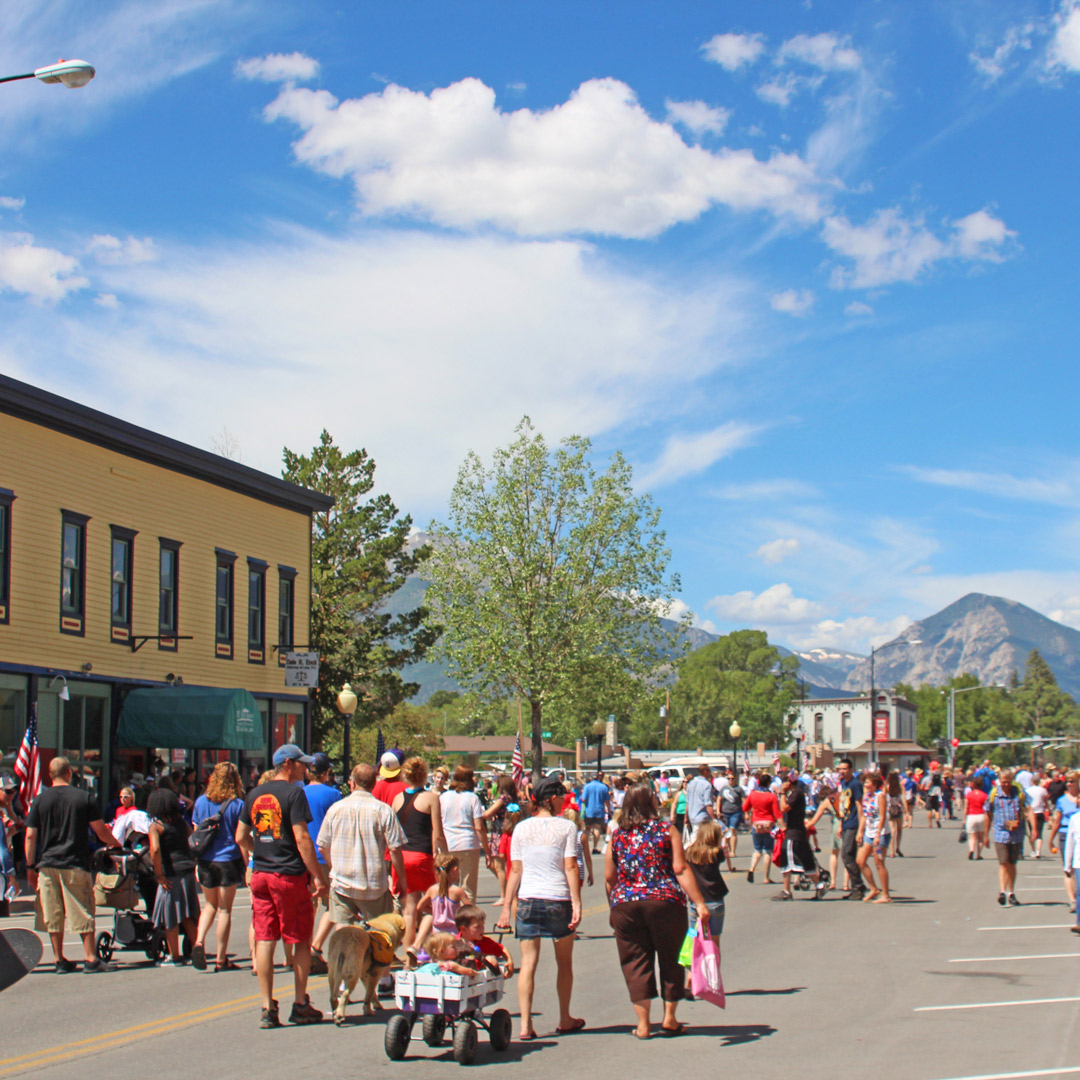 Cumbre Brewing (Albuquerque, NM), Denver's Cerebral Brewing and 27 others. The music headliner, 'Head for the Hills,' was named "Best in Colorado Bluegrass" by Westword Magazine's readers. So, yea, they're pretty good. Stop in at Jail House Craft Beer Bar, (one of the fest's producers) located in an 1800s building that once housed the town 'pokey,' keeping bad guys off BV streets. www.rapidsandgrassbeerfestival.com.
Colorado Brewers Rendezvous, Salida
July 8, 2017
This 21st annual day-drinker's delight tops the fav list of brewers and tasters alike. The outdoor venue in the idyllic Riverside Park keeps the atmosphere free and easy. Of course, the 300 different samplings from 75 brewers help encourage hoppy happiness too. Bring your own homemade pretzel necklace and make sure to taste local Chaffee County brews from Elevation Brewery, Eddyline Brewery, Soulcraft Brewery and Moonlight Pizza Brewery. For $40 in advance ($50 at gate) you get a commemorative pint glass that becomes your ticket to taste. Hosted by the Heart of the Rockies Chamber of Commerce and the Colorado Brewers Guild. www.salidachamber.org.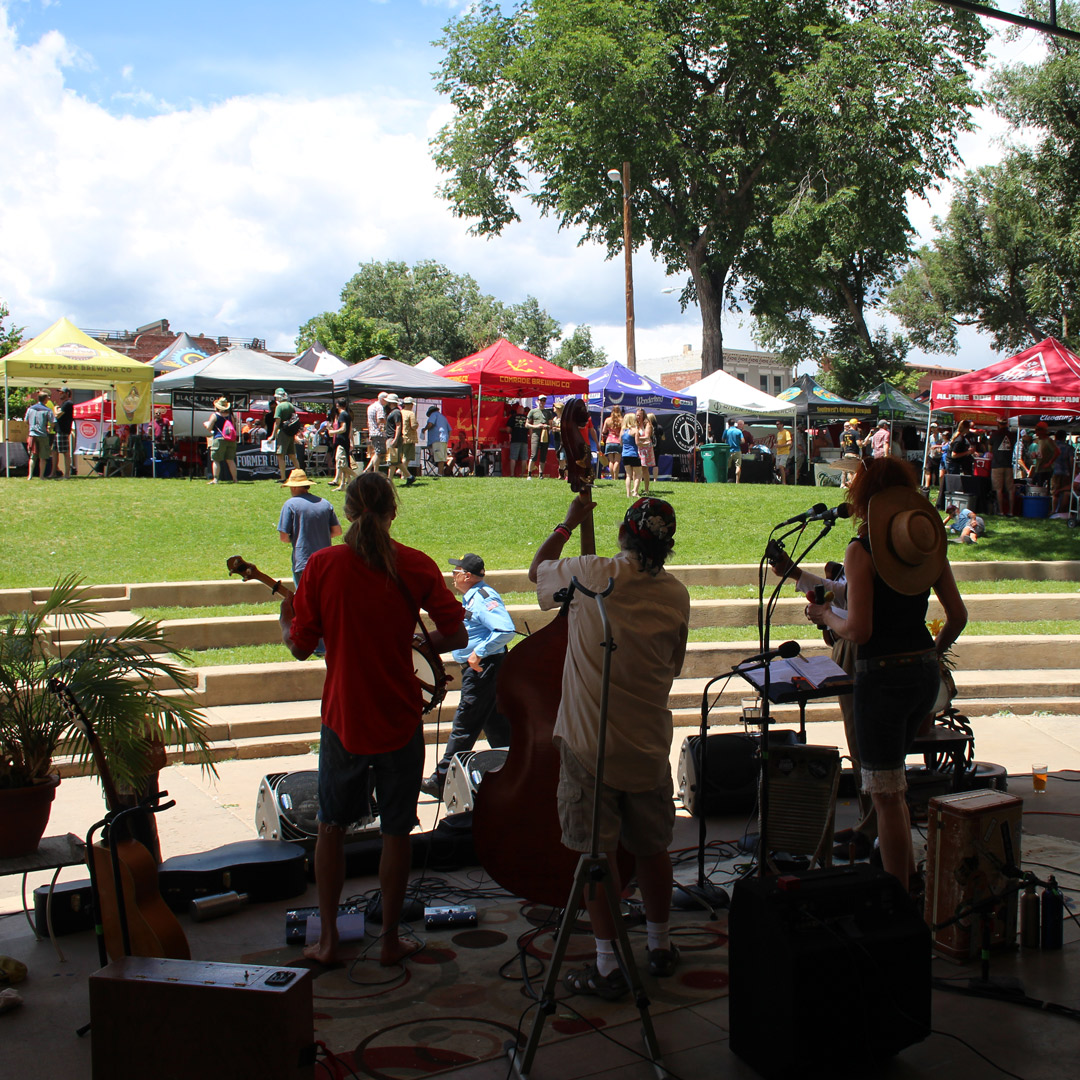 Gold Rush Days, Buena Vista
August 12-13, 2017
Cali wasn't the only place to have a Gold Rush back in the day; this area was also a major get-rich-quick destination. Now it's entertaining fests like this one that are golden. Rush over to McPhelemy Park to celebrate this fascinating history with some timeless attractions like eclectic vendors (more than 100 arts and crafts booths) food, music, historic re-enactments, a 5k run and kid's games. The highlight of sorts is the Toilet Seat Races (the what?) and the ever-popular beer garden. A weekend rich in fun, for sure. www.buenavistacolorado.com.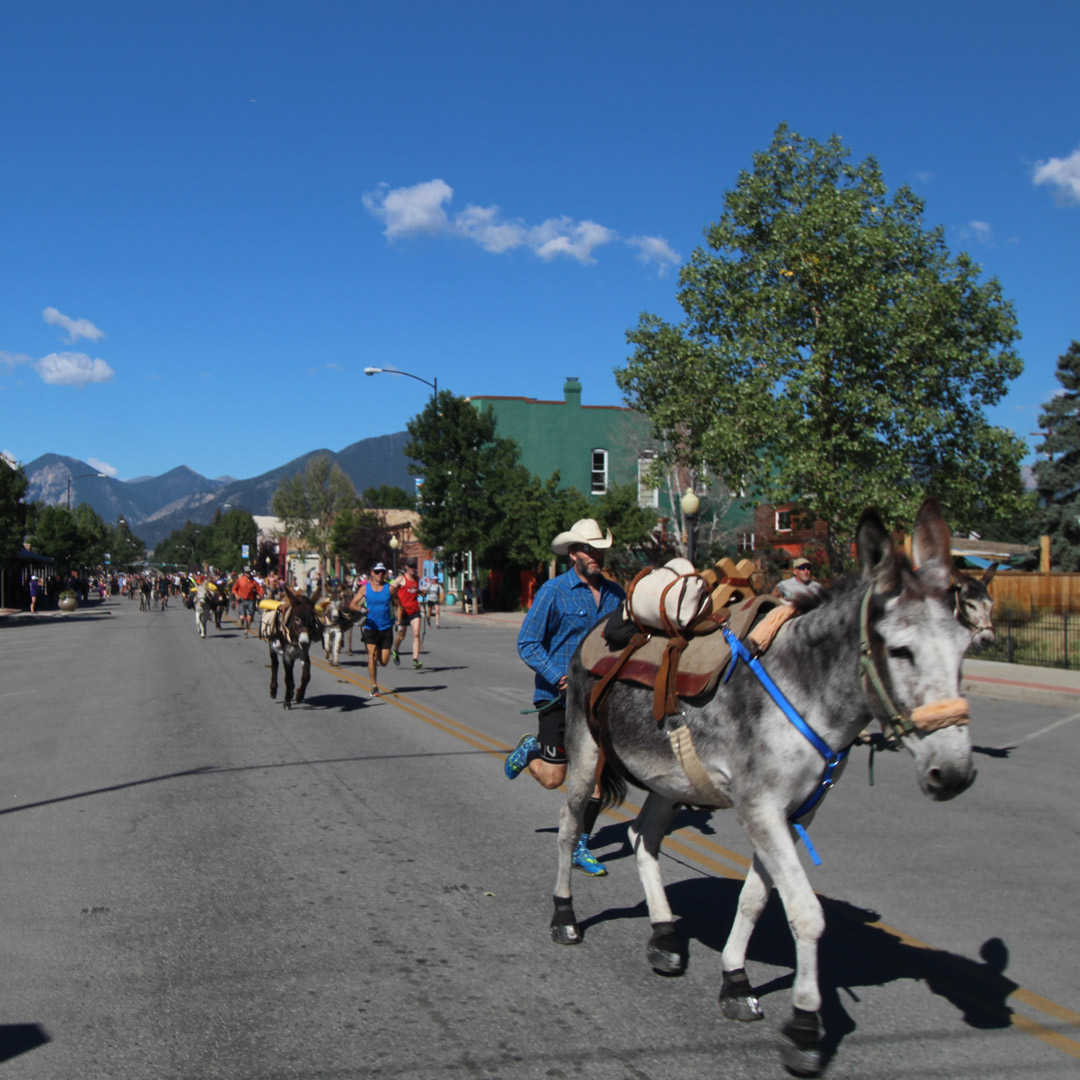 King Boletus Mushroom Festival, Buena Vista
August 26-27, 2017
And now for something completely different. This educational fest is all about the 'shrooms. No, nothing psychedelic, but it's still wild in its own way. The nutritious, delicious King Boletus mushroom is found in moist leafy forested areas in nearby mountains, but you have to know what you're looking for. Attend seminars on how to find and identify them followed by mushroom hunting forays to bring back these wild wonders. Participants are wined and dined a bit, too. Register at www.buenavistaheritage.org.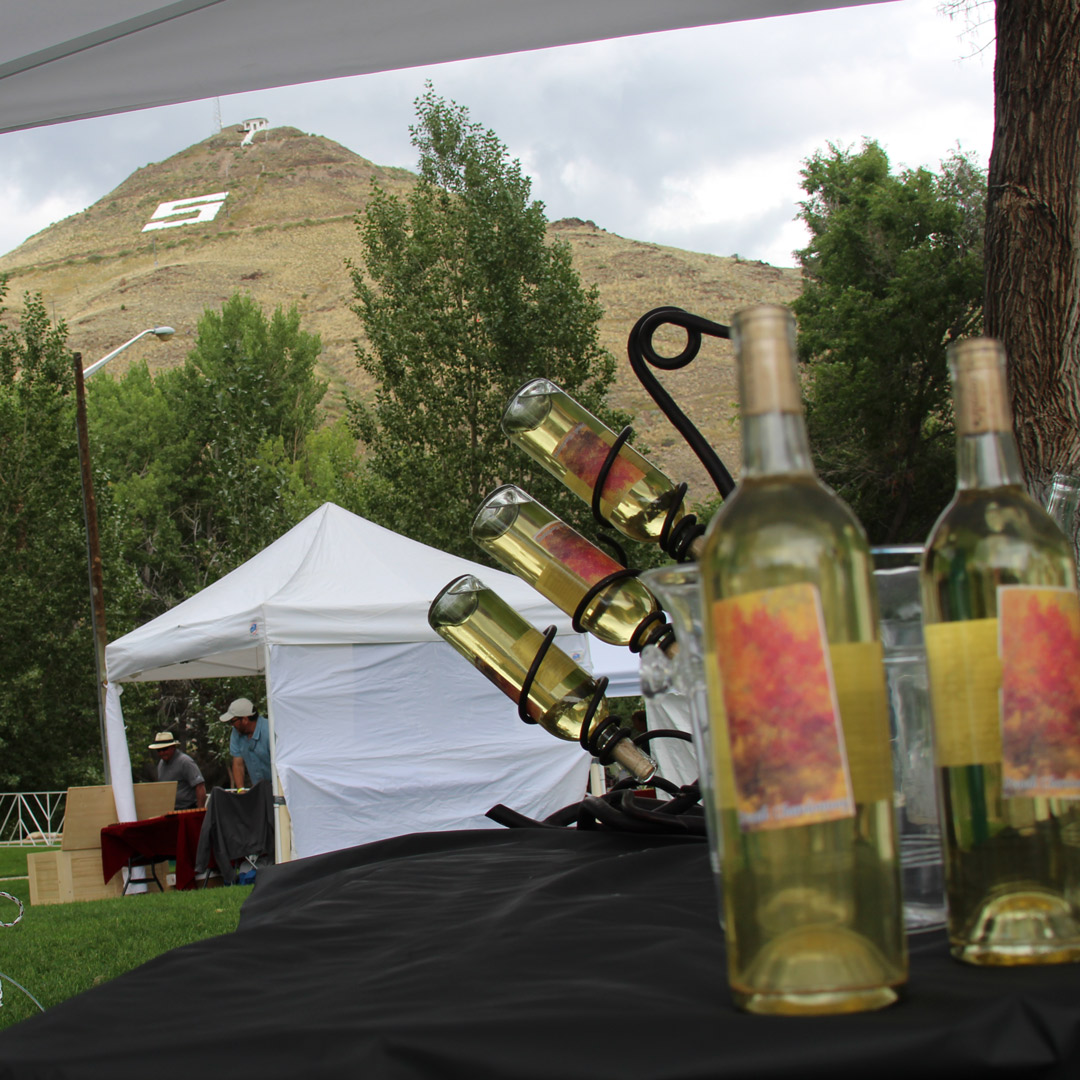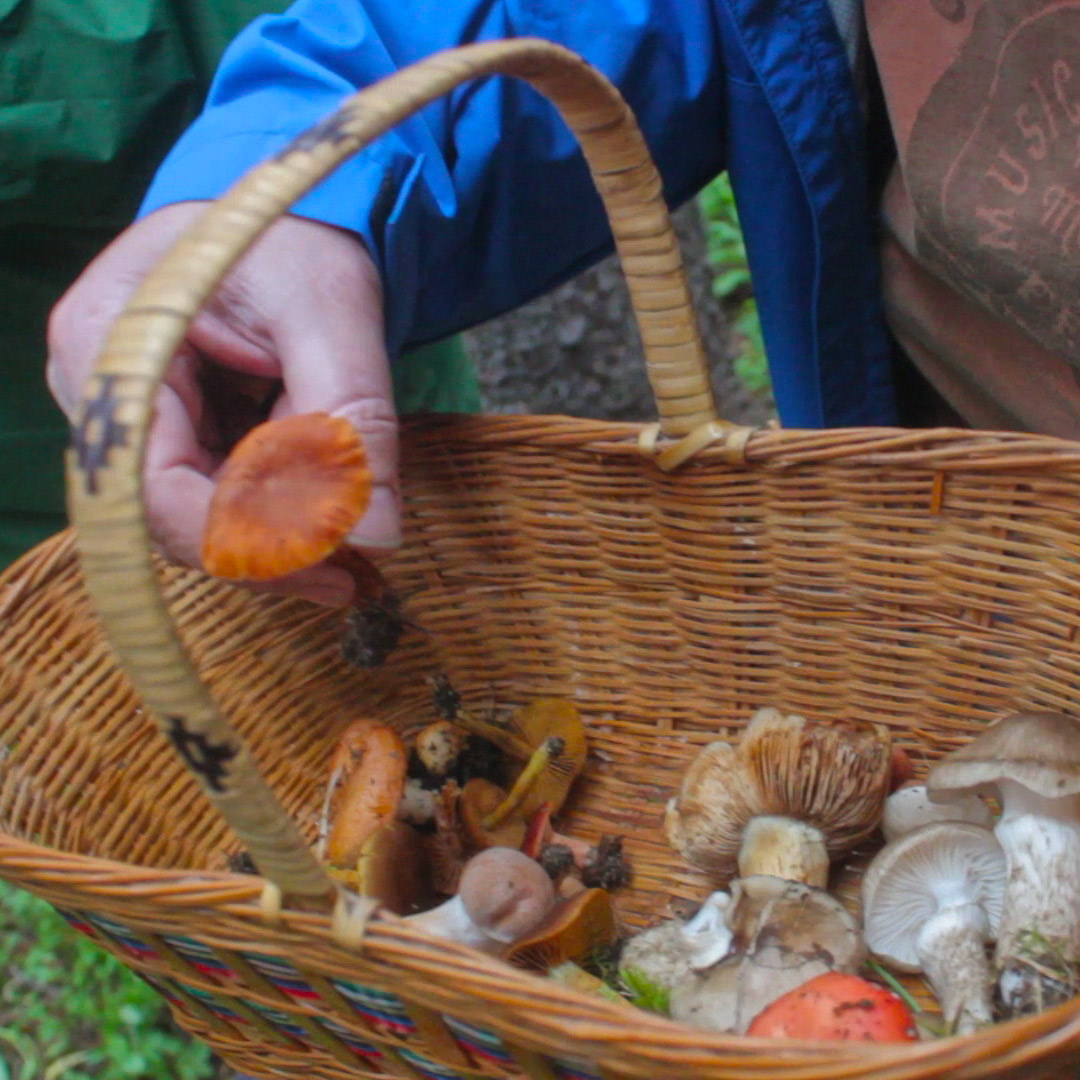 Salida Wine Festival, Salida
September 2, 2017
Typically craft beer gets all the attention in Colorado. Wine speaks softer but carries a big smile. Set in the lovely Riverside Park, this is a rare opportunity to discover the vintages of about a dozen Colorado wineries at once. Be sure to start with Salida's local vintages – Vino Salida Wine Cellars and Mountain Spirit Winery. Of course, there's also music, art and food. Colorado has perfect conditions for growing "nectar of the Gods" grapes, such as warm days, cool nights, and low humidity. Coincidentally, wine tasters will enjoy those same conditions at this festival. Ahh… www.salidawinefest.com.
14er Fest, Buena Vista
September 29 – October 1, 2017
Okay, Colorado doesn't exactly have an 'endless summer' but it does have an extended one with this fest to look forward to. This brand-new festival brings together outdoor enthusiasts to enjoy mountain biking, hiking, trail running, 4x4s, and fishing. It wouldn't be a festival without live music, libations and foodie feasts, too. The name celebrates the fact that Chaffee County has the highest concentration of mountains over 14,000 feet in Colorado (and the nation). Proceeds help support regional trail adoption, trail maintenance, education, conservation and the Chaffee County Search and Rescue North. Plans are evolving; keep checking back. www.14erfest.com.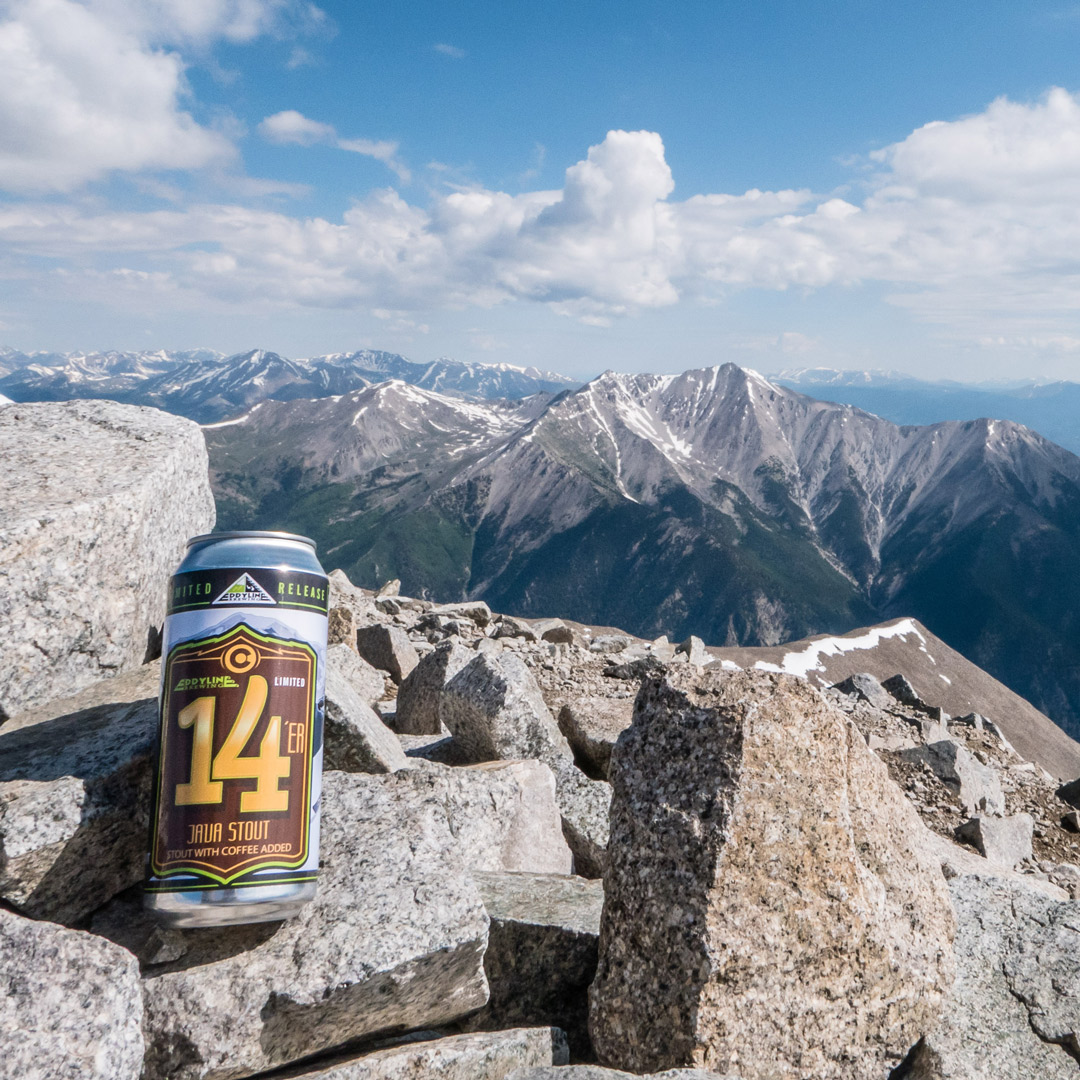 Where?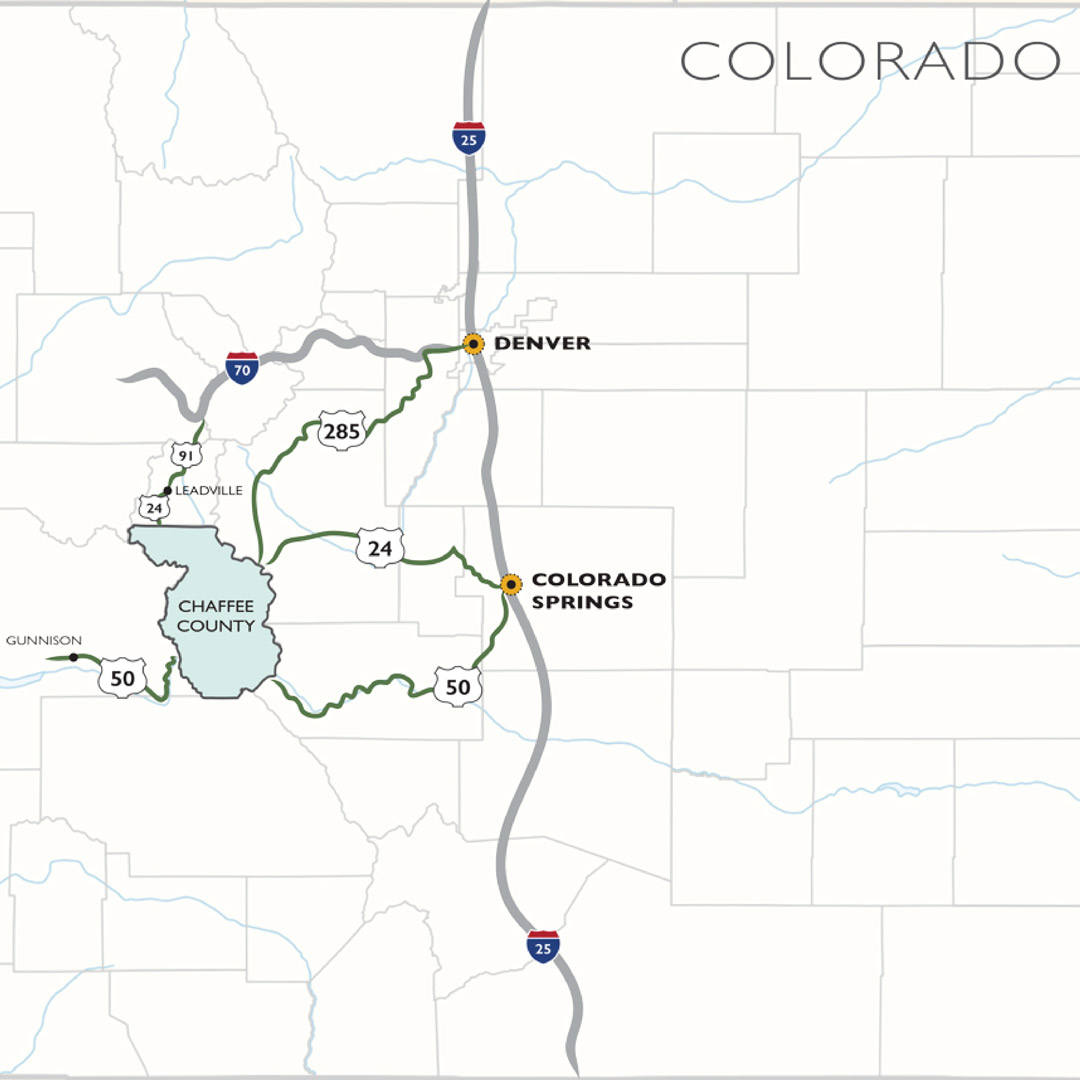 Where is Chaffee County, Colorado anyway? Glad you asked. Home to Salida and Buena Vista, it is in the heart of Colorado in the Upper Arkansas River Valley. Get there via 285 (from Denver) or US Hwy 50 (from Colorado Springs area). www.colorfulcolorado.com.