Volunteers Needed in the Fields and Beyond


Rows and rows of green vegetables are currently growing on an unusually fertile plot of land just outside of Salida. After months of being carefully tended, watered and blessed by Colorado sunshine, they now await their destiny. When harvested, all this precious produce will be donated to feed the needy in Chaffee County and around much of the state, thanks to the non-profit organization Colorado Farm to Table, Inc.
The key words in that last sentence were "when harvested…" Because as every farmer knows, plants don't pick themselves. Many volunteers are needed during this harvest season. After all, there are approximately 3000 heads of broccoli, 42,000 ears of sweetcorn and 60,000 acorn squash awaiting their role in this hunger-ending mission.
Volunteers must be willing to work hard, get their hands dirty and prepare for the heart-expanding experience of becoming part of a life-changing food ministry. Colorado Farm to Table is an inter-denominational, faith-based volunteer organization. All its produce is grown specifically to help reduce hunger. The organization grows veggies that are then distributed by larger foodbanks across 48 different Colorado counties. This enables families and individuals to receive nutritious acorn squash, sweet corn, cabbage, and broccoli free of charge.
In the past decade, they've given away hundreds of tons of food grown on 15 acres at 7,200 feet elevation just west of Salida on highway 291. That such an abundant bounty thrives at this altitude is seen by many as something close to an agricultural miracle.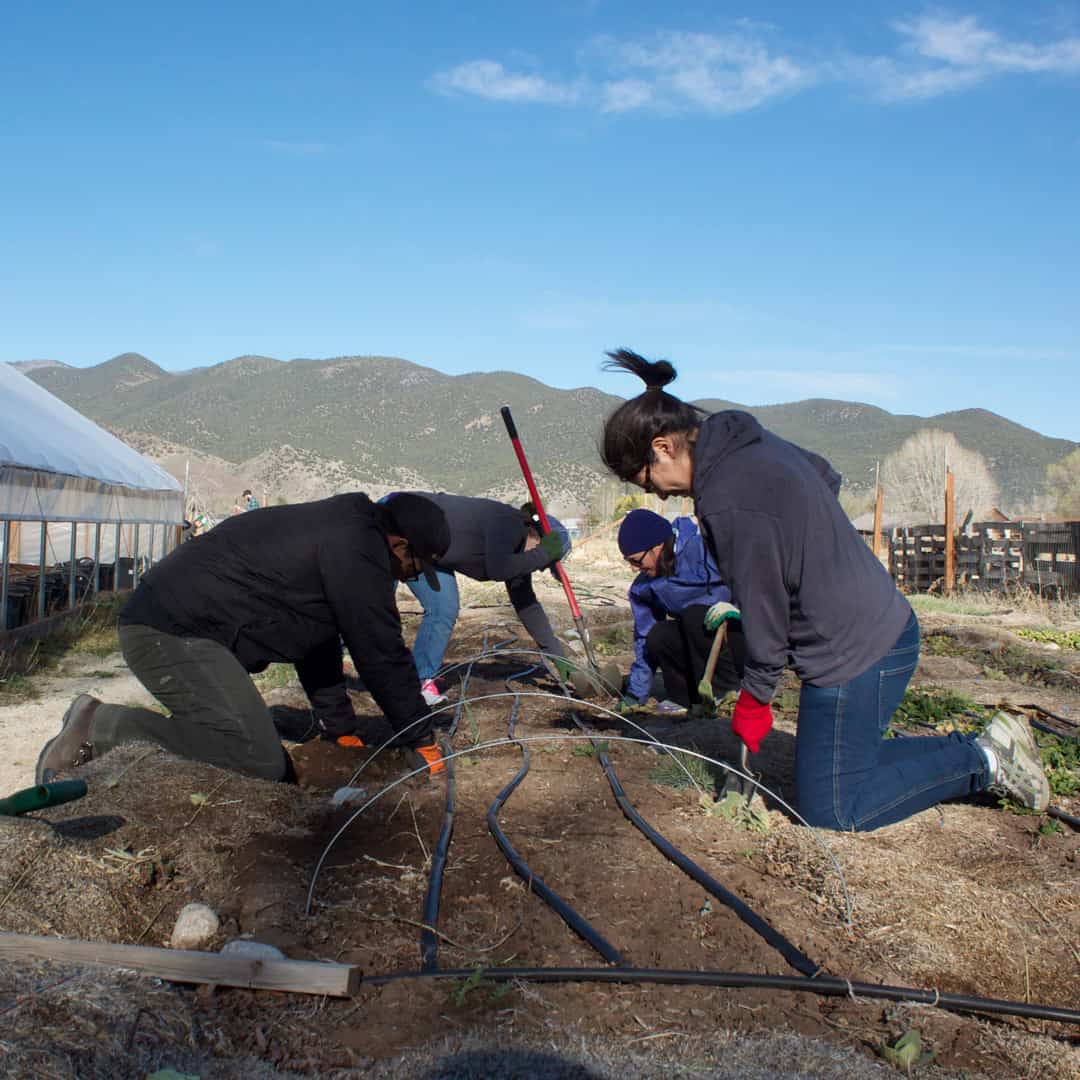 Help Wanted
Just as eating vegetables is good for your health, volunteering can be good for your heart. And soul. Volunteers play a vital role in picking, sorting, counting and boxing during the harvest. .
Not the outdoorsy type? There is a place for every volunteer. If your skills fall more into line of office duties, web content writing, graphic design, photography, event organizing, social media, or even welding, come get involved. Sociable types may enjoy volunteering to run the information booth at the Salida Farmer's Market on Saturdays.
---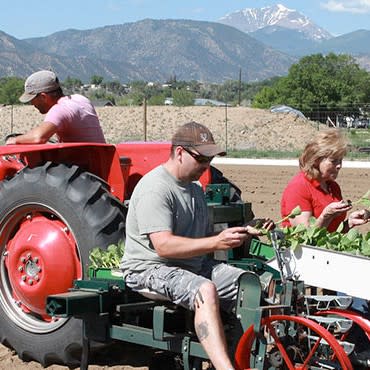 Roots and Wings
Colorado Farm to Table was founded by Tony Madone, Jr. more than 20 years ago. What began as one man's hobby and desire to help has blossomed into a truly inspiring and compassionate cause. Becoming a non-profit in 2006 helped propel it to a whole new level. Madone is now the Executive Director and Farm Manager and the organization is a deeply rooted part of the Chaffee County community.
In 2010 this supportive community helped fund a new 1,440 square foot greenhouse that tripled production. But the opportunity to make a difference is not just for locals. It is open to anyone, regardless of zip code. Memorable vacations or even day-trips can be planned around these meaningful volunteering opportunities.
---

Giving Back
Colorado Farm to Table, Inc.is a 501(c) 3 nonprofit organization that relies on charitable donations and partnerships to achieve its mission. Tax-deductible donations can be made at www.coloradofarmtotable.org by clicking on 'Colorado Gives' or sent to Colorado Farm to Table, Inc., PO Box 826, Salida, Colorado 81201.
Even frequent shoppers can easily help by replacing the Amazon bookmark in their browser with smile.Amazon.com. Select Colorado Farm to Table, Inc. as the preferred charity and Amazon will donate 0.5% of the total purchase to this organization.
---
For More Information
To volunteer visit www.coloradofarmtotable.org or contact Lisa Siegfried at 719-207-2707 or email [email protected].
For general Chaffee County visitor's information, visit www.colorfulcolorado.com.