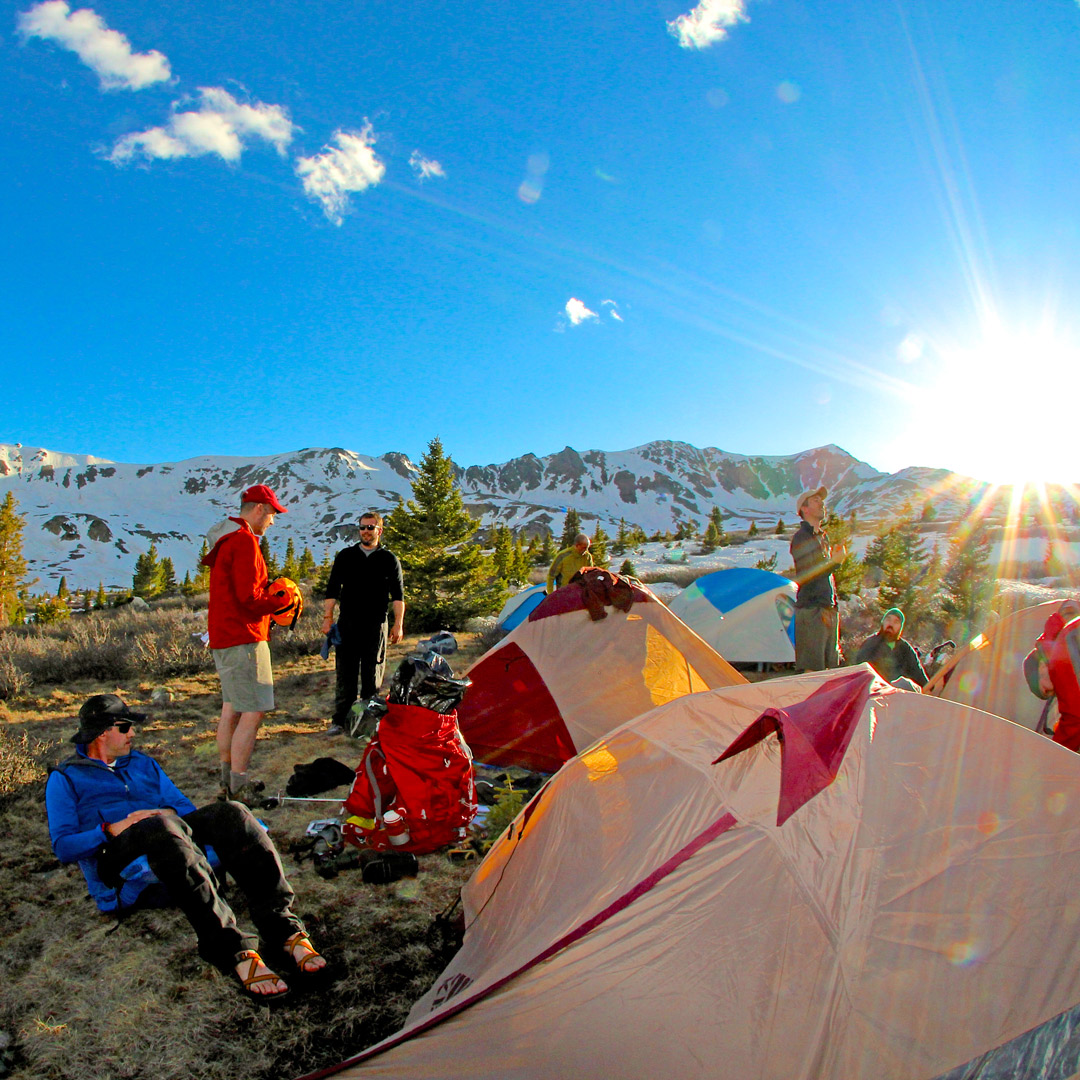 What's the quintessential way to experience the heart of Colorado? Going camping, of course. Chaffee camping is the ultimate chance to get immersed in nature in one of the most beautiful areas in the state. Unplug from technology and reboot relationships with families and friends over card games played by lantern light or relaxing around the campfire and gazing at the stars. So many stars… It's a proven stress-reducer, as well as great exercise in the fresh air and messy-hair-don't-care. And it happens here. Year-round.
But camping means different things to different people. To some, it is primitive — hiking for hours into the backcountry to claim a remote spot. To others, it is a necessary basecamp in the middle of a long hike or rafting trip. Many choose to to pitch a tent in an organized campground. For some, we suspect it's just the best excuse to toast marshmallows over the campfire. Then there are the "glampers," who prefer the comforts of campers or RVs.
In the broad definition of camping, all these experiences are legit. And all can be found right here. Our numerous tent-campgrounds, RV parks and off-the-grid spots are all conveniently located near an incredible array of outdoors adventures, too. Enjoy hot springs, horseback riding, whitewater rafting, kayaking, fishing, rock climbing, mountain biking, hiking and much more.
Whatever your camping style may be, you'll be a happy camper in Chaffee County.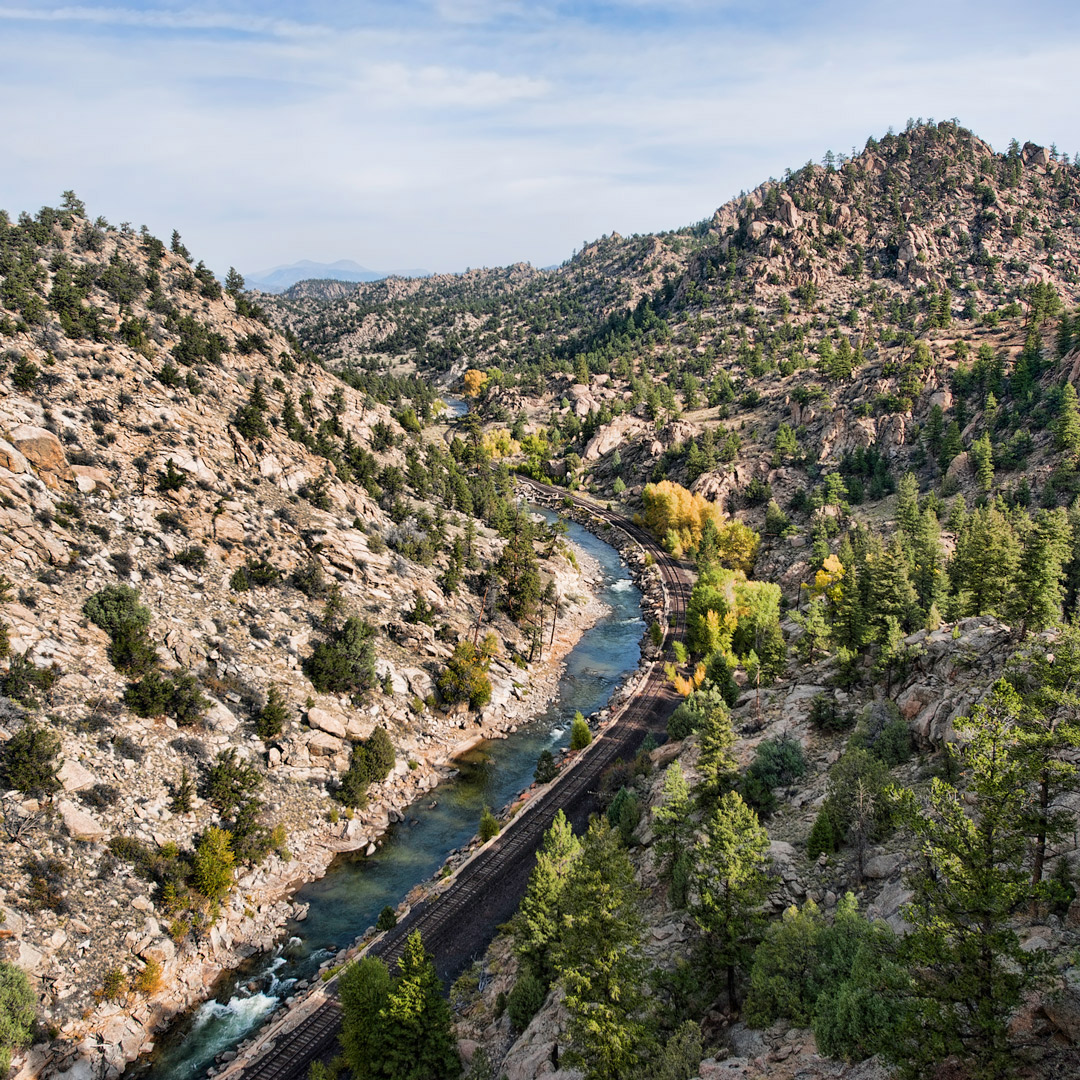 Arkansas Headwaters Recreation Area
No hook-ups, no potable water, no problem. For campers who want to experience the backcountry but not lose sight of civilization altogether, the AHRA runs six campgrounds along the Arkansas River. These beautifully semi-remote campgrounds are open year-round. All sites have a tent pad, fire grill, and table and shared vault toilets, but campers must bring their own water.
Near Buena Vista, the riverside sites at the Railroad Bridge Campground (14 campsites), Ruby Mountain (22 campsites) and Hecla Junction (22 campsites) are popular areas for kayakers and rafters, as well as rock-climbers and hikers.
Near Salida, there is Salida East (21 sites), Rincon (8 spots), Vallie Bridge (16 sites) and Five Points (20 sites) along a more mellow river section. This area is ideal for fly-fishing or calmer boat floats. Reservations for these campgrounds can be made from three days to six months in advance. $18 per night per site.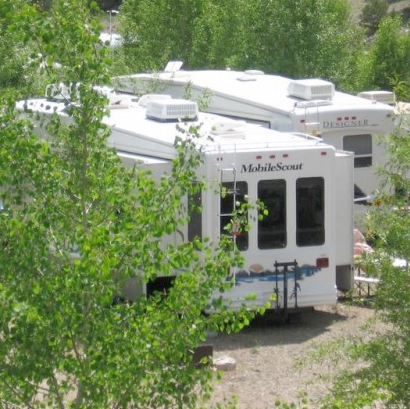 Year-Round Options
Vacationers on wheels can enjoy other year-round options. East of Salida on Hwy 50, there are 67 RV sites at Four Seasons RV Park. West of Salida and just seven miles from Monarch Mountain Ski Area find about 60 RV sites at Monarch Spur RV Park. North of Buena Vista, numerous RV and tent camping sites as well as camper rentals are available at Snowy Peaks RV Park.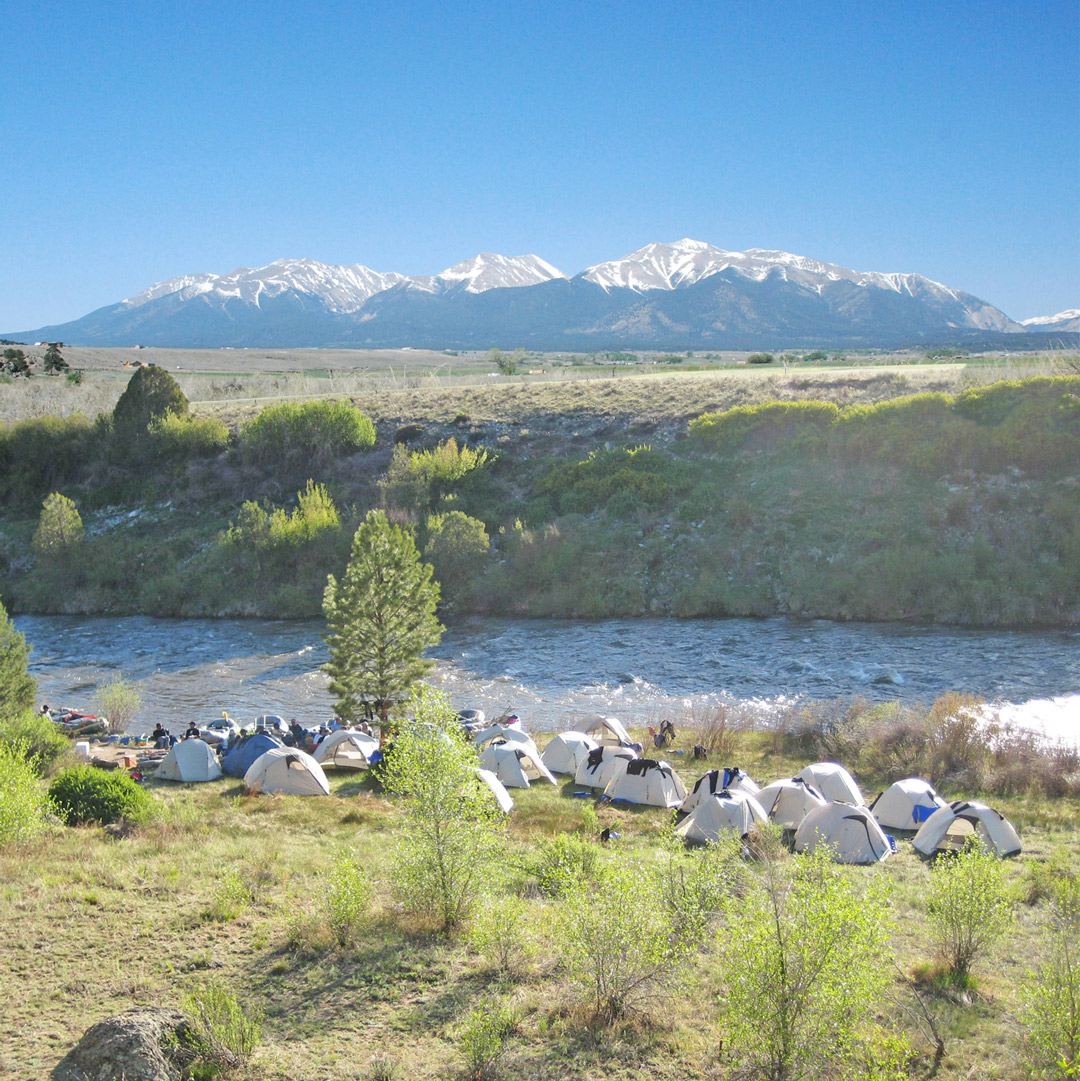 Seasonal Options
Summer camping options include several large group camp sites at River Runners at Browns Canyon, a whitewater rafting basecamp open May through early September. Cottonwood Hot Springs has five primitive tent sites (and a few RV sites) surrounded by a National forest and just steps away from the soaking pools.
Get hooked up at Valley RV Park by Buena Vista, open April through October with 55 RV sites. Heart of the Rockies Campground near Salida on Hwy 50 opens April 15 and has 65 RV sites as well as 65 tent sites and many amenities.
Chalk Creek Campground near Buena Vista opens March through January 1 and offers 57 RV sites and 22 tent sites. Buena Vista KOA Kampground has 61 RV and 30 tent sites available April through October.
With so many options, we're confident you'll find the ultimate camping experience right here.