The Arkansas River that flows directly through Chaffee County Colorado offers some of the best trout fishing in all of Colorado. The season runs all year-long with multiple hatches. Mayflies, midges, stoneflies and caddis hatch regularly and in glorious abundance, making fly-fishing a dream come true.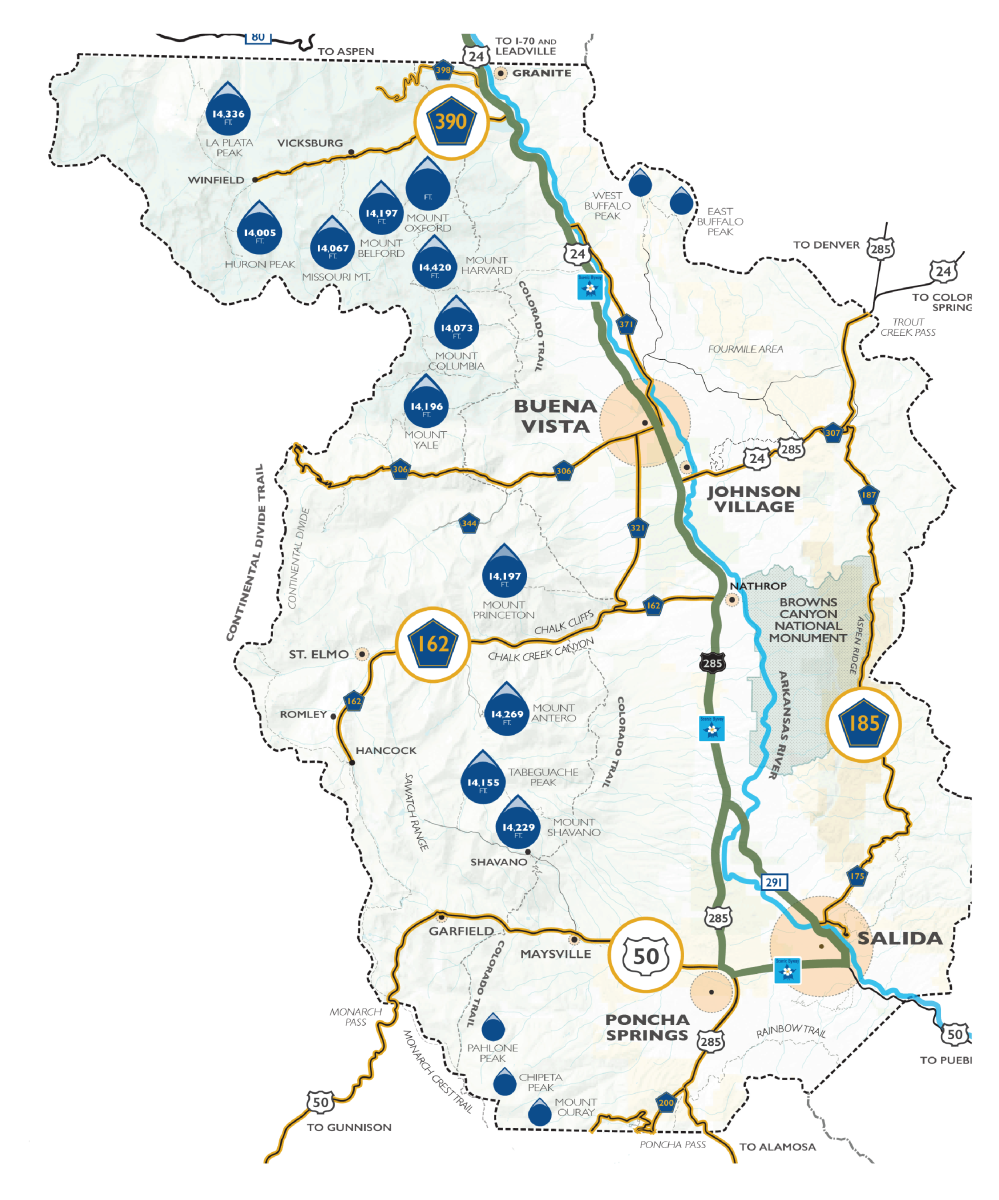 If it's true that fishermen want to keep their best spots secret, then local Chaffee County anglers might want us to conveniently "forget" to mention how tremendous fishing the Arkansas River can be. Even if browns and rainbows are playing hard to get, the scenery alone, highlighted by 14,000-foot peaks and striking canyons, is worth any time spent on the river. Multiple public access points make for great walk and wade fishing. Chaffee County fishing outfitters offer licenses, maps, helpful information and guided trips.
Arkansas River public access points near Buena Vista and Salida make finding that special spot easy. Plus, those little flying buggers like caddis and mayflies will make you feel like a little kid in a candy store. If you think you might need help finding your way around, just give a holler to one of Chaffee County's local angler shops. They're friendly folks with great ideas on where to drop your line. Ask real nice and they'll let you fish from their rafts while they row you down the river. Sounds relaxing, yes?
Arkansas River Colorado Hatch Chart
Healthy, hearty naturally-reproducing breeds of brown and rainbow trout thrive in the Arkansas River, making the river one of the most productive in the state. The Arkansas averages 3,000 to 4,000 fish per mile and fish of 14 inches are not unusual. The river is famous for its caddis fly season in late April when the shores literally come alive with this annual insect hatch.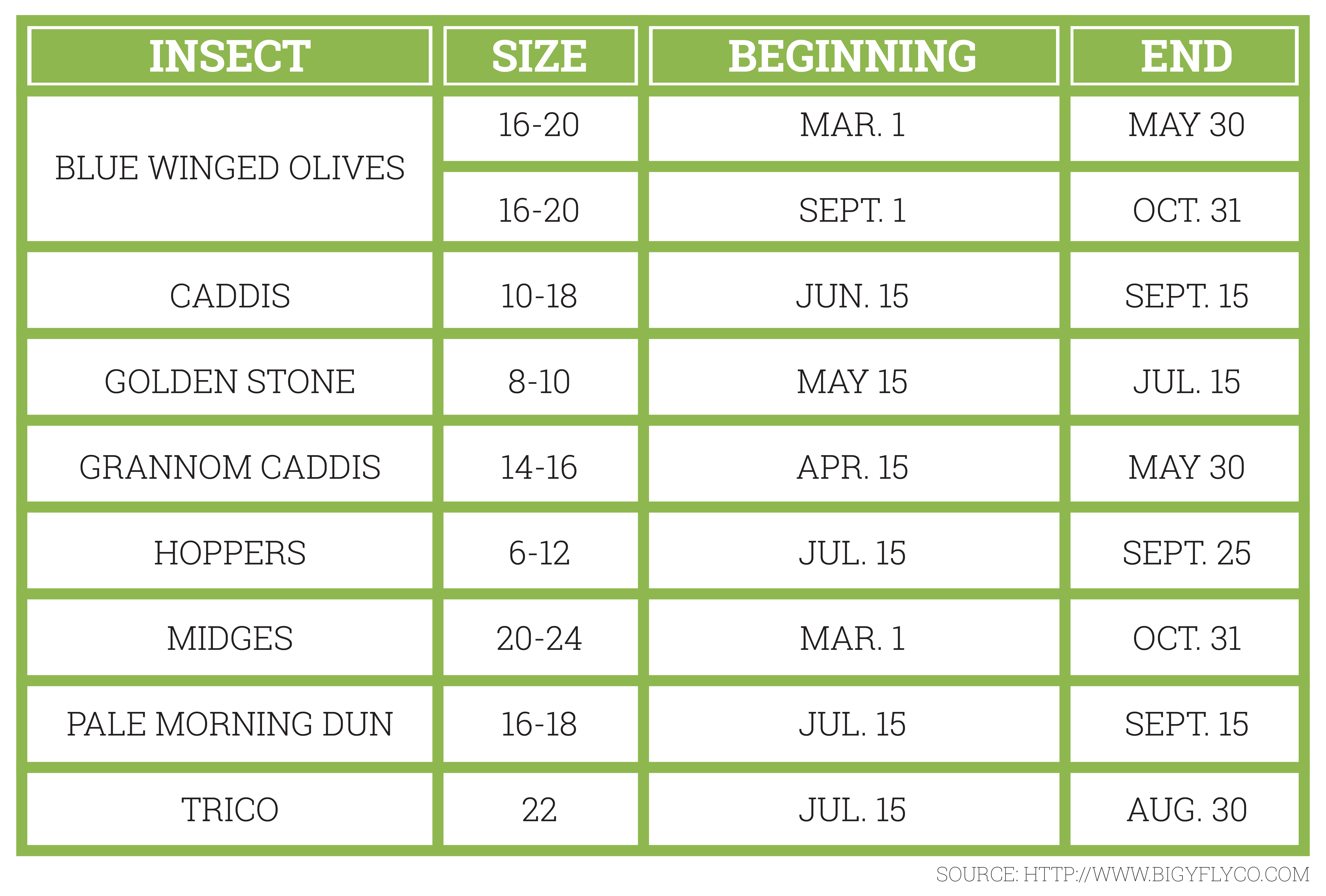 Winter Fishing on the Arkansas River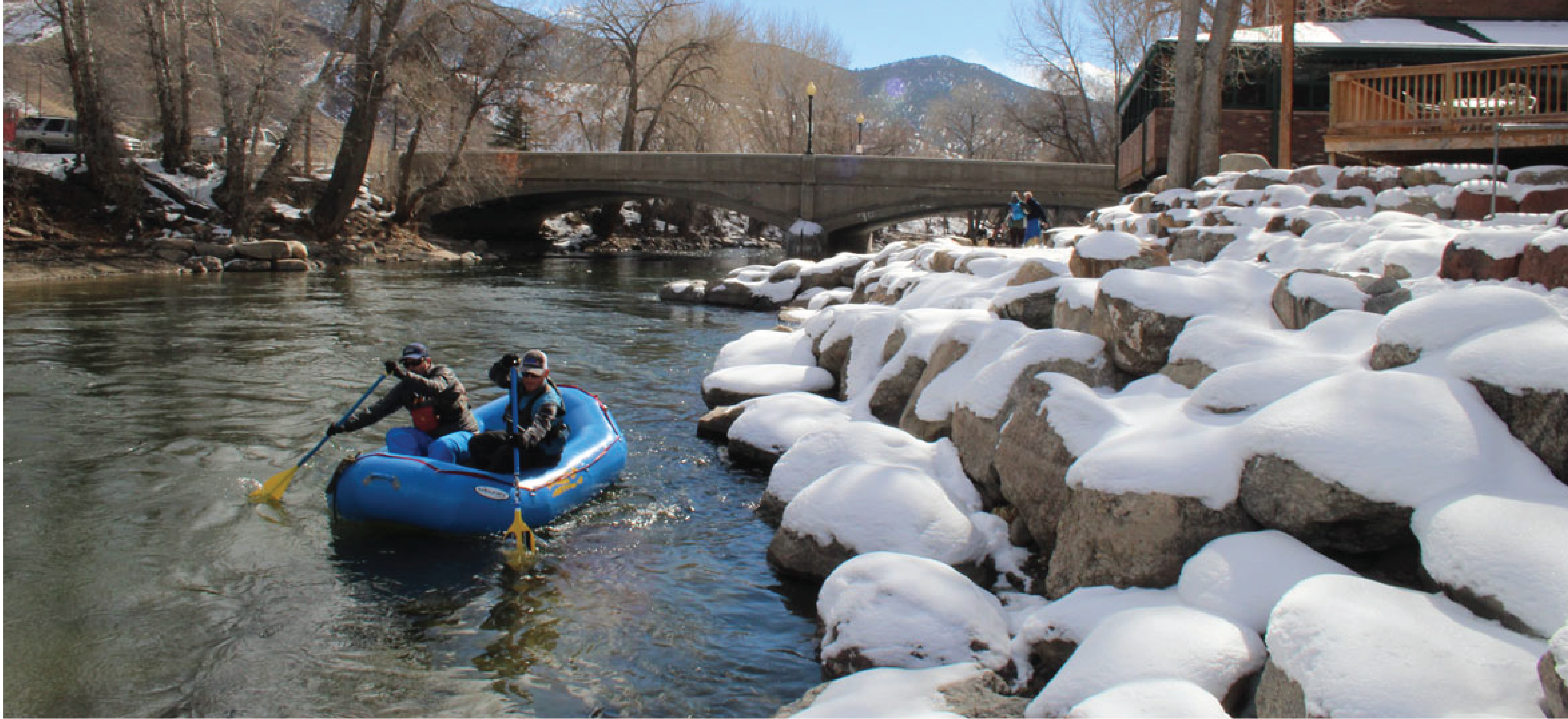 During winter, the Arkansas River may be cold but not empty. Fish are under the ice sections, waiting for you. Great winter fishing rewards those willing to brave the changing Arkansas River valley winter weather.