Mt. Princeton Hot Springs Resort is a staple in Chaffee County Colorado, providing public hot springs access, a variety of lodging accommodations plus conference and event facilities. Located at the base of Mount Princeton along the Sawatch Mountain Range at the mouth of Chalk Creek Canyon, the history of this natural geothermic hot spring destination dates back to the 1800's.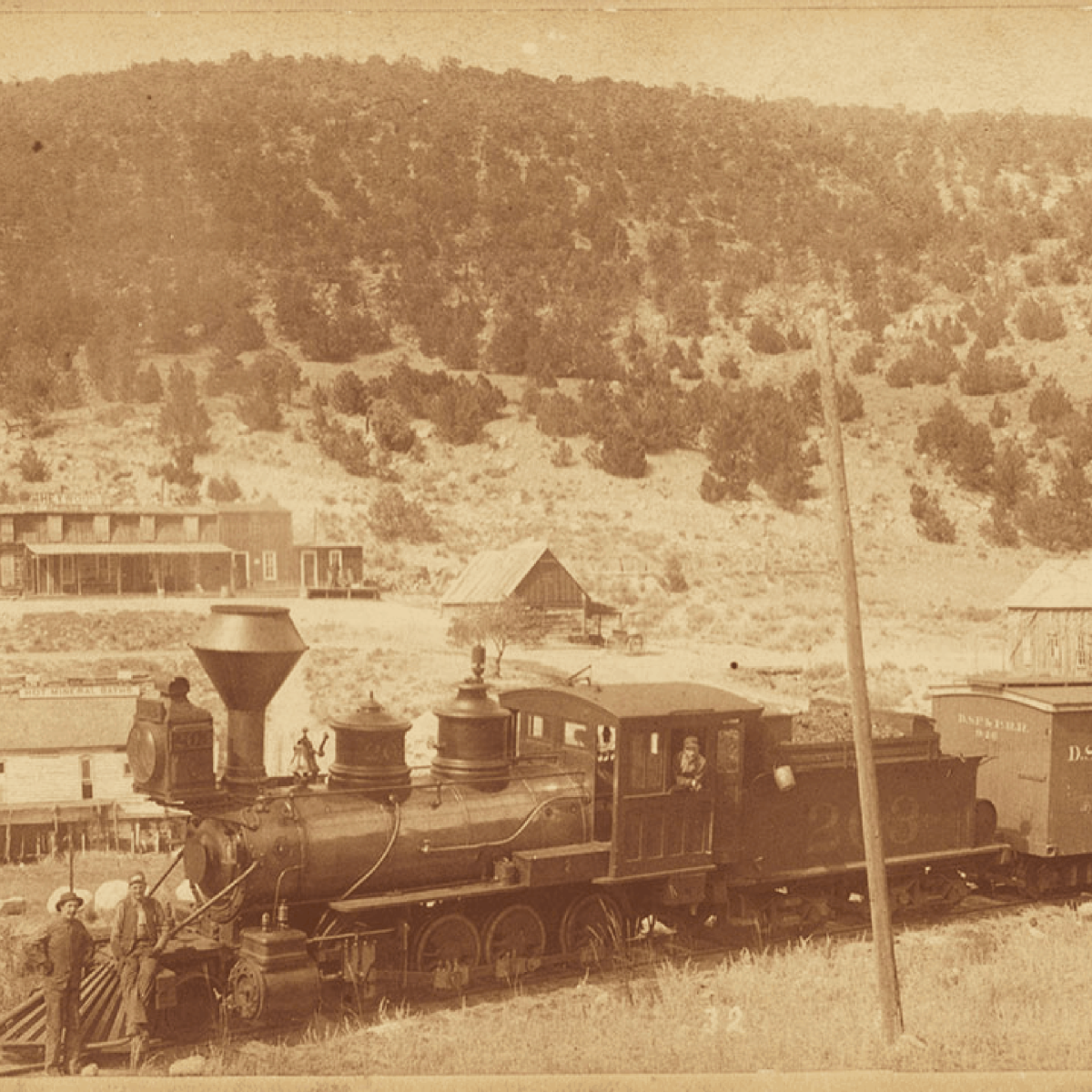 In 1915, a new owner built a fourth floor to the hotel including two towers that rose over a hundred feet from the ground. The hotel thrived for more than a decade serving meals to guests on fine china and silverware. By the early 1920's however, the mines began to play out and the railroad finally pulled the tracks in 1926. These unfortunate circumstances along with the coming Great Depression caused the hotel and springs to close.  In 1950 the hotel was dismantled and the wood used to build a subdivision in Texas. During the next 50 years the property changed ownerships several times with varying degrees of success.
In 1860 a small hotel, way station, and freight depot was built to service the miners travelling over Tin Cup and Altman Pass in route to mines in the Gunnison and Aspen areas. A group of Mary Murphy Miners built a three story hotel in late 1879 after enjoying great success in the mine. The hotel and hot spring gained popularity as the Chalk Creek Mining District grew. During this time the Denver and South Park & Pacific Railroad built a narrow gauge railroad up Chalk Creek Canyon, passing by only a few yards from the Mount Princeton Hotel on its way to the Western slope through the famous Alpine Tunnel under Altman Pass.
Despite several renovations to the historic Mount Princeton Hotel over the 20th century, it wasn't until 2007 when the newest owners, now naming the property Mount Princeton Hot Springs Resort, upgraded the historic hotel to a full service boutique hotel. The owners have also updated offsite Hillside and Cliffside hotel rooms and added over 20 log cabins on the property to keep up with visitor demand.