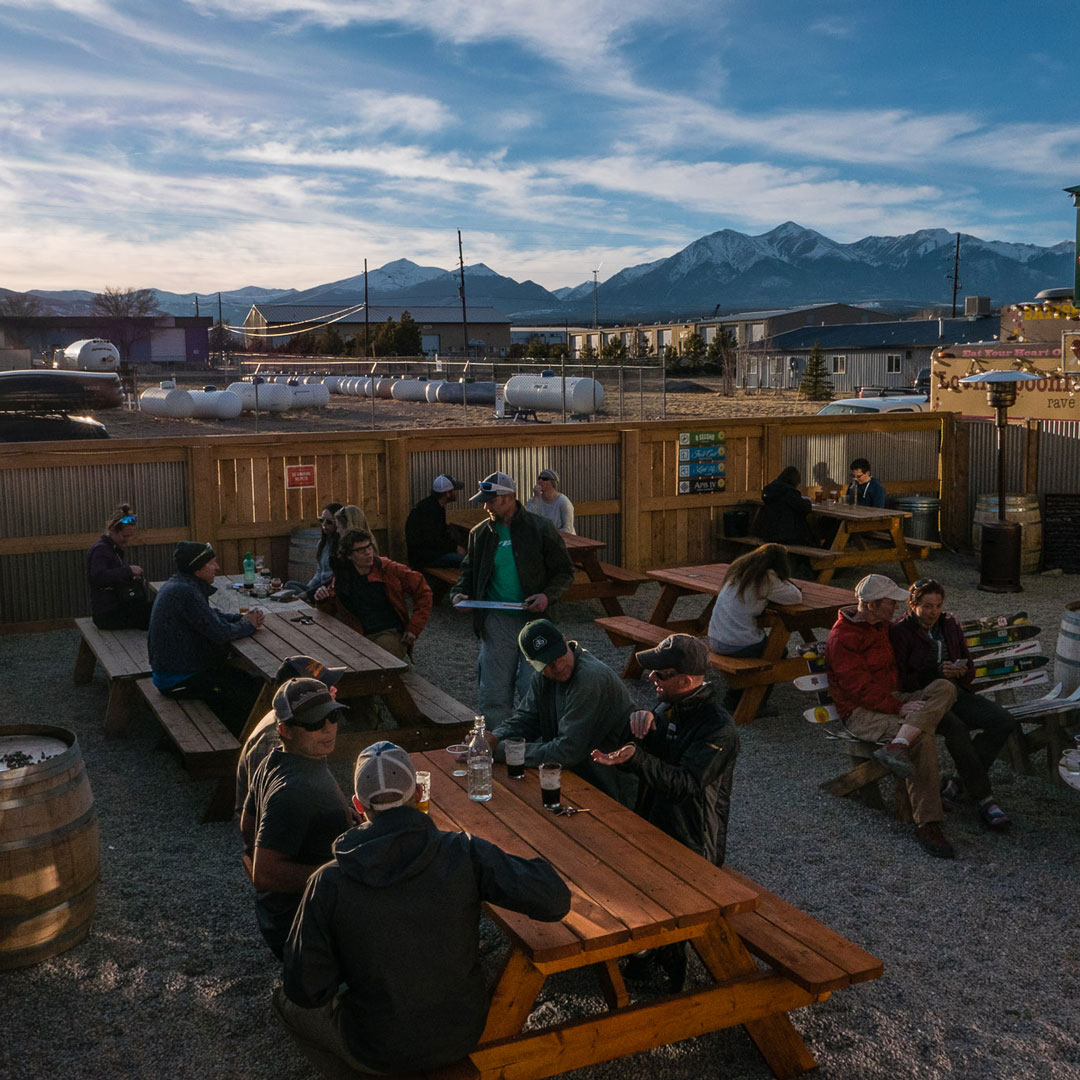 By Sue Bjorkman
Growing up in a small town, it was a given that everybody knew everybody's business. A bummer when you're trying to get away with something; a source of constant entertainment when someone else is. As an adult, I'm seeing another side of this small-town phenomenon: Everybody's business is everybody's business. I can explain.
Elevation Brewery, the first microbrewery in Poncha Springs, Colorado (population 764 as of 2014. Might be 765 by now…) has a cooperative attitude toward business. They actively seek out and collaborate with other local entrepreneurs in nearby Salida (Chaffee County's big city at 5,500 residents) to make remarkably interesting and always tasty combinations. A great example is their Apis IV beer, a dark Belgian-style beer (a Honey Quadrupel) brewed with locally sourced honey. Apis is the scientific name of the Western honey bee, as we were probably supposed to learn in high school biology.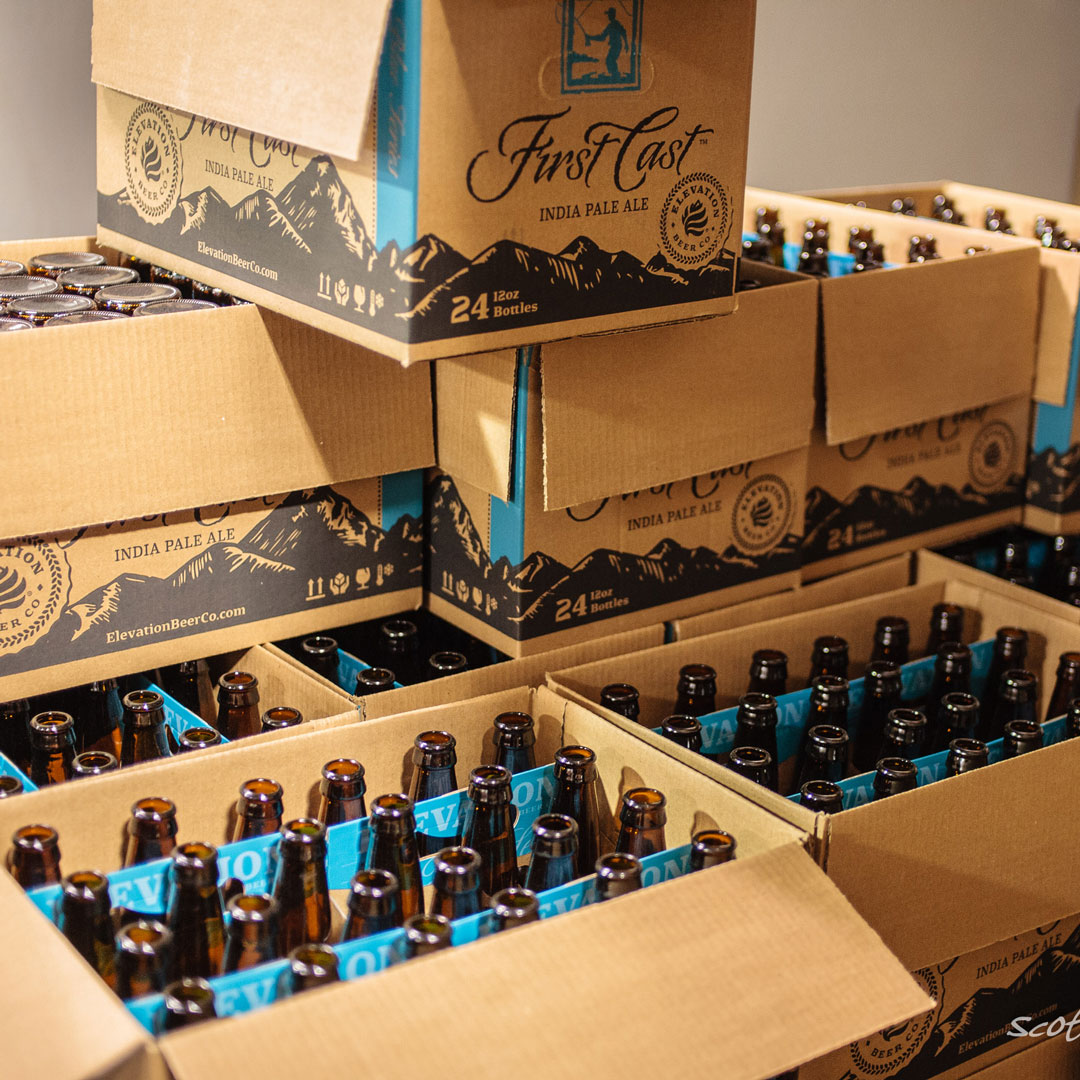 This sweet buzz is part of Elevation's 'black' series. Because of its close proximity to Monarch Ski Resort (20 minutes up, up, up the Pass) they categorize beers just like the ski resorts rate their trails – in green, blue, black, black diamond and double black diamond and the Freestyle series. The black categories are more "stylistically advanced," according to Keg Orator, Andy Astor, mostly because of the "adjunct ingredients." To make Apis, the brew crew hooked up with the beekeepers who own Honey Boutique in downtown Salida. This local family-owned business goes back several generations and their pure Colorado raw-filtered honey is the healthiest kind of sweeeeet. Their bees-wax balm is the savior of many a tourists' high-elevation chapped lips.
Elevation's canned beer is widely distributed all over Colorado. But their success is not luck, they say. Astor puts it best, "Ultimately, your beer quality is the only thing that's going to shape your success. You can have all kinds of clever gimmicks and themes but especially in a beer-saturated state like Colorado, if you don't have great beer, word gets around pretty quick and you won't make it."
So it's innovative not gimmicky to cultivate working relationships with local beekeepers, local farmers, whiskey distillers, wine makers, festival organizers, and even cowboys. When they first started out in 2009 (or roughly 200 Colorado brewery openings ago) they only had high-level beers. When the Chaffee County Rodeo asked them to be sponsors, they came up with a lighter (green level) easy-drinking beer (8-second Kolsch) just to please of the rodeo crew and ranchers.
They not only make connections for the business of beer. They also do it for the love of their community. They help support GARNA, Trout Unlimited, the Boys and Girls Club, public access initiatives, public lands, or in other words the "things that make Chaffee County such a desirable play to live and play."
Desirable is right. The view west of their tasting room – practically close enough to touch– is a range of mountains that contains the largest concentration of 14ers in Colorado. Well, in the nation, actually. The elevation there is just under 8,000 feet – hence the name. The area is abundantly blessed with outdoor adventures – rafting, fishing, hiking, camping, kayaking, rock climbing, mountain biking, skiing…. Ok, you get the gist.