Sangre de Cristo National Forest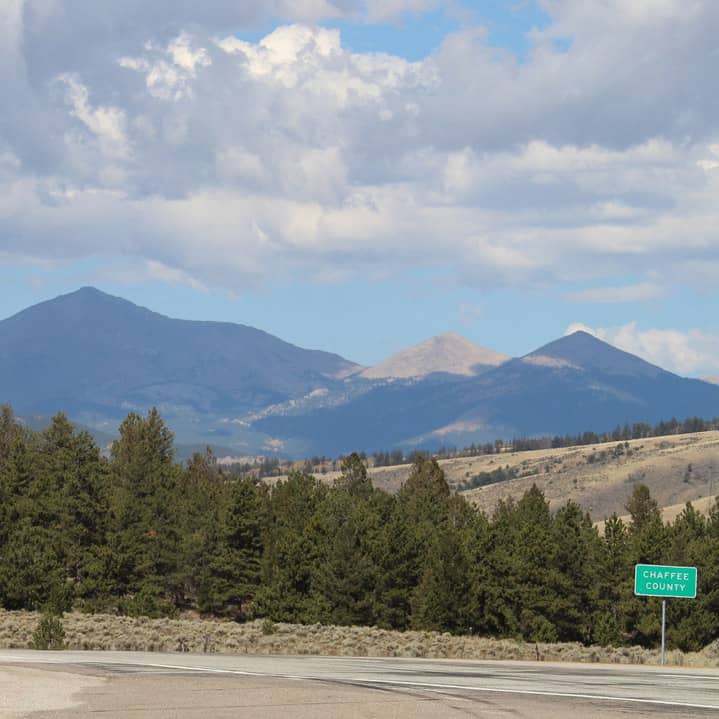 Use Salida as your base camp to explore the nearby Sangre de Cristo National Forest. Head south over Poncha Pass into the San Luis Valley, one of the biggest, highest alpine valleys in North America. The valley is framed by the Sangre de Cristos, a magnificent mountain range that stretches through Southern Colorado and into New Mexico. Narrow and rugged, his north-to-south range marks the southern end of the Rockies. Chaffee County Recreation Areas
The whole range contains 10 fourteeners and 86 thirteeners, making a true hiking and climbing paradise for bold adventurers. Challenging trails and traverses are found on peaks like the Crestone Needle, Milwaukee Peak, Tijeras Peak and North Truchas Peak. The range's tallest — Blanca Peak — is one of the Navajo people's four sacred mountains.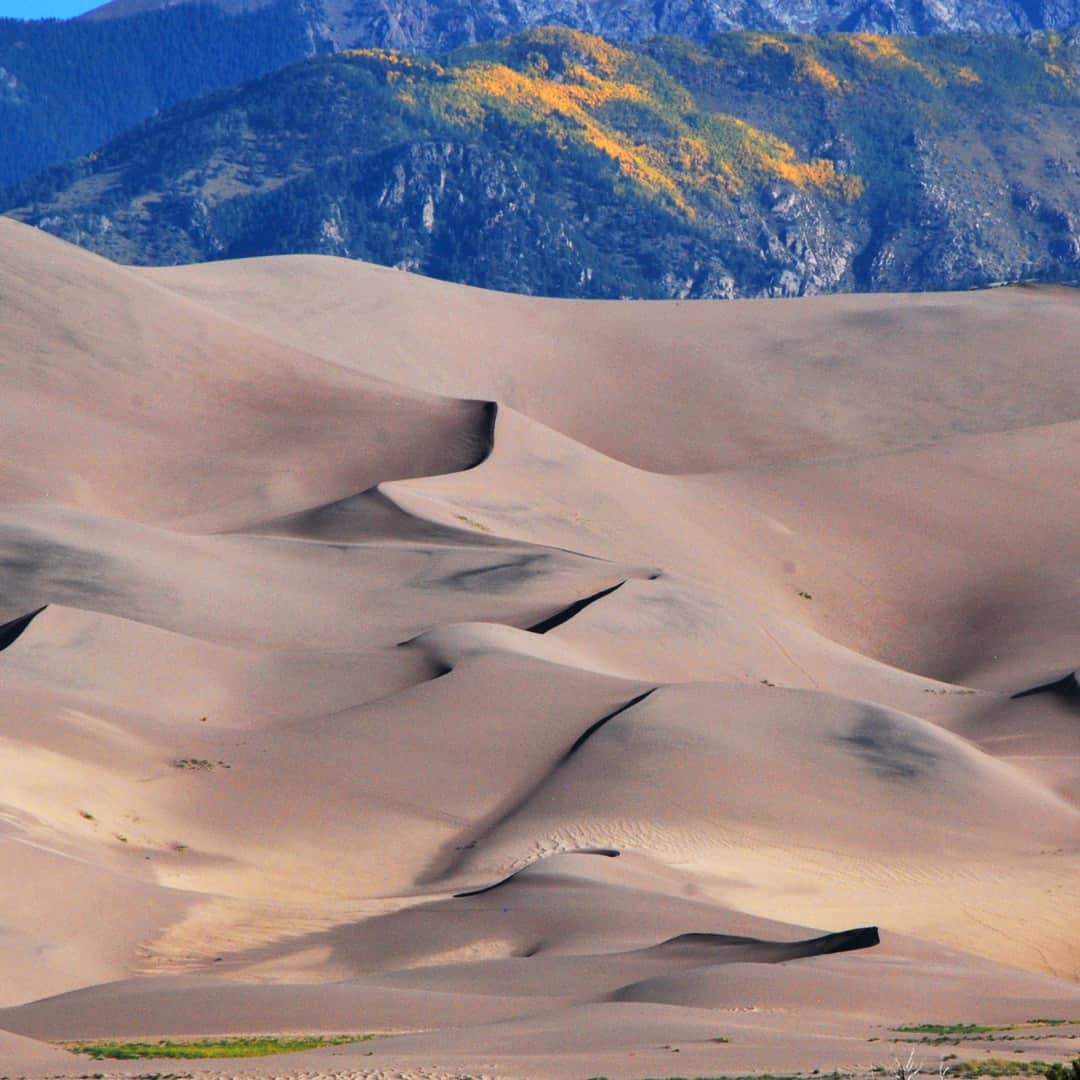 Don't just stare in awe at their dramatic beauty, however. Get in there to explore the myriad of adventures found here. Designated a National Heritage Area in 2009, the Sangre de Cristo National Forest area is home to the Great Sand Dunes National Park and Preserve, North America's tallest dunes.
The area also includes 15 state wildlife areas, three national wildlife refuges, a national forest, two forest wilderness areas and a Nature Conservancy preserve. Mountaineers and rock climbers will find unparalleled challenges. Lakes, waterfalls, sand dunes, hot springs, and hiking and biking trails abound in all directions and all seasons.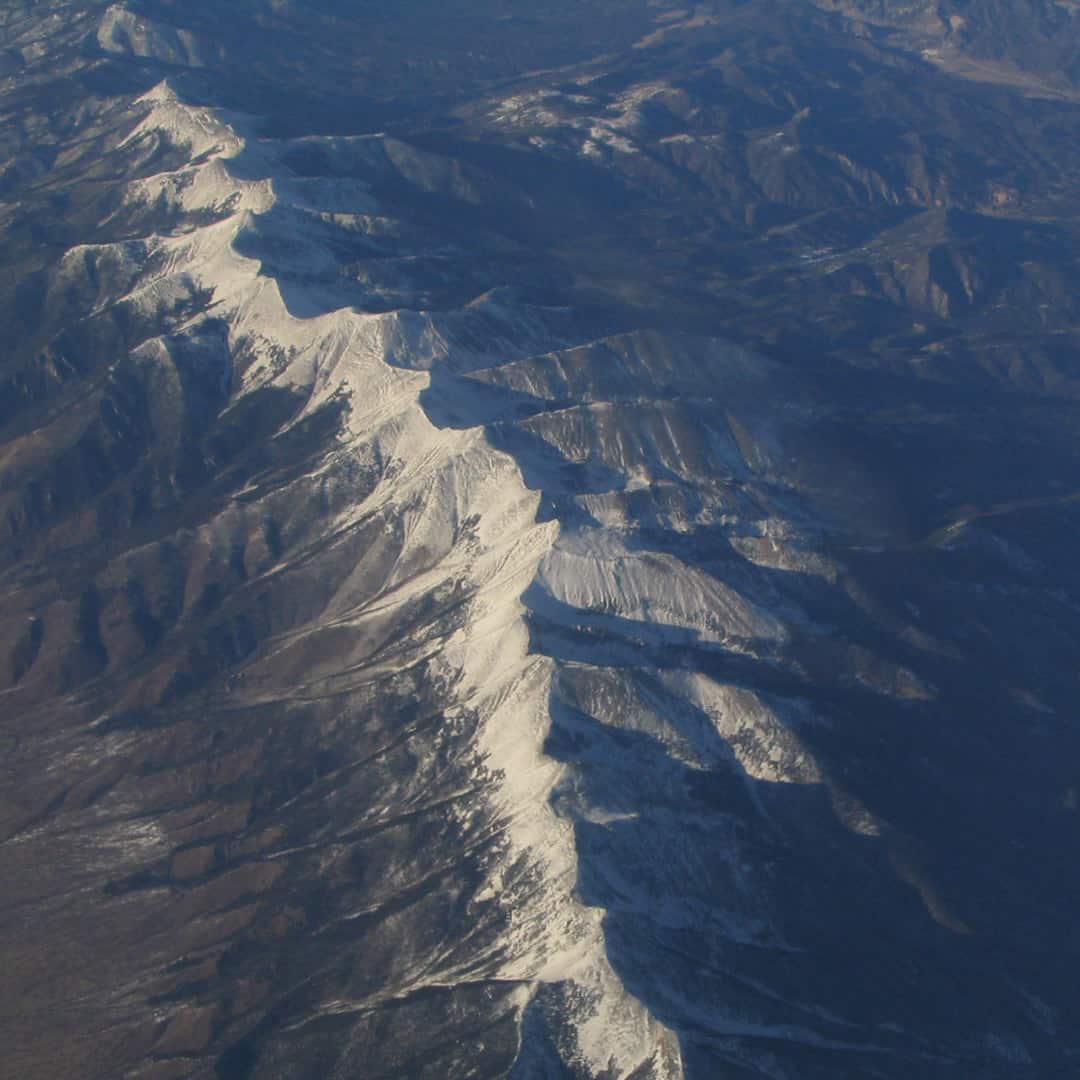 History buffs will want to visit Colorado's oldest town, San Luis, circa 1851. It is one of the area's 20+ cultural properties listed in the National Register of Historic Places and home to Our Lady of Guadalupe, Colorado's oldest church parish. Colorado's heritage tales are also told at the narrow-gauge Cumbres & Toltec Scenic Railroad and historic Fort Garland, where Commander Kit Carson served after the Civil War.
See these mountains at sunrise or sunset to appreciate why its name translates to 'Blood of Christ.' Many say the name comes from the blood- red glow both when the first morning sun shines and when the sunset signals the end to the day.
---
Arkansas Headwater Recreation Area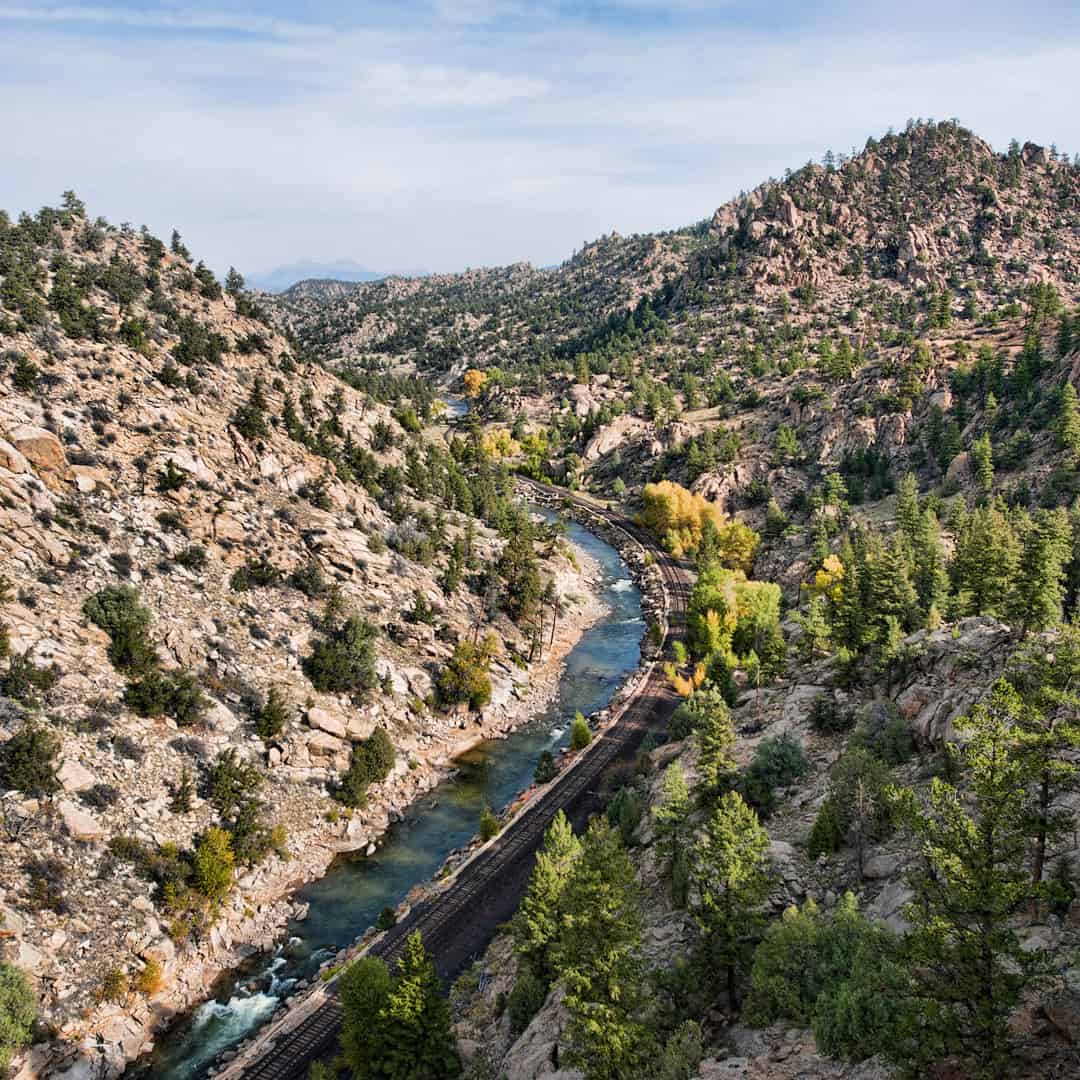 It would be easy to categorize the Arkansas Headwaters Recreation Area (AHRA) as a whitewater wonderland. After all, this stunning area surrounds the iconic Arkansas River, a recreation gem known for having some of the country's best whitewater.
From just south of Leadville, the AHRA stretches through Chaffee County then beyond to Canon City. The Visitor Center representing this 152-mile area is located in downtown Salida just steps away from the water. So while the river takes star-status, this premier recreation area also offers tons of other outdoor experiences.
From late spring to fall, this section of the Arkansas River is the most popular commercially rafted river in the U.S. That's not surprising; it has the thrilling combination of wild rapids with awe-inspiring, pristine wilderness.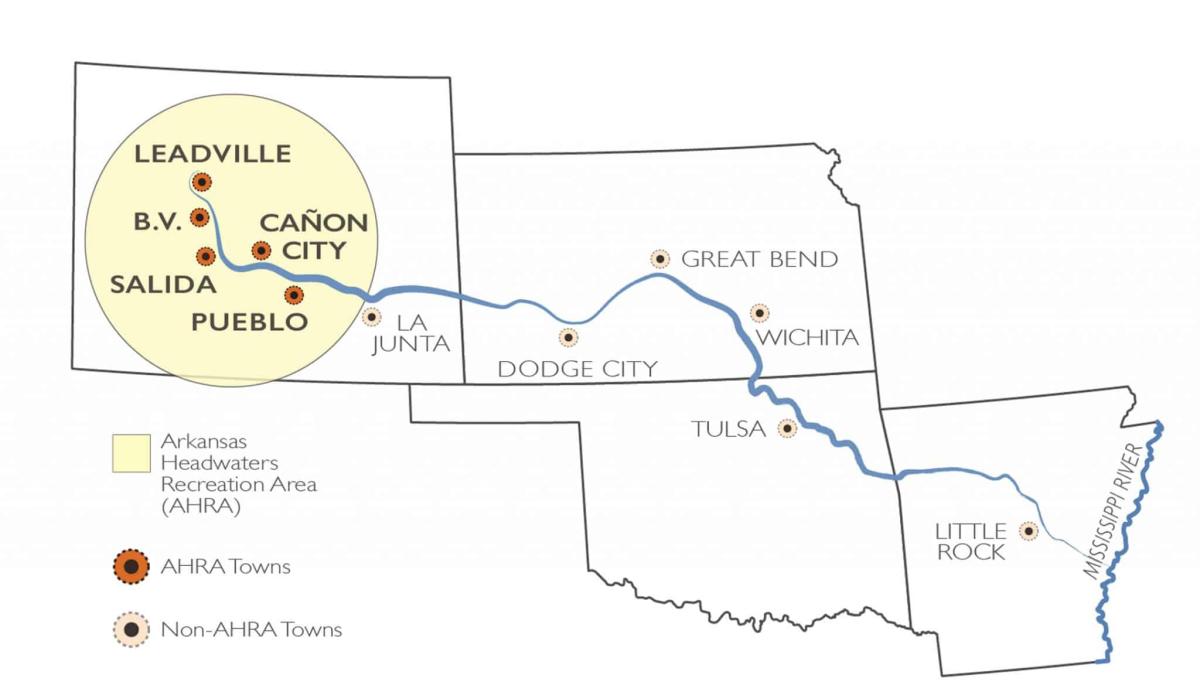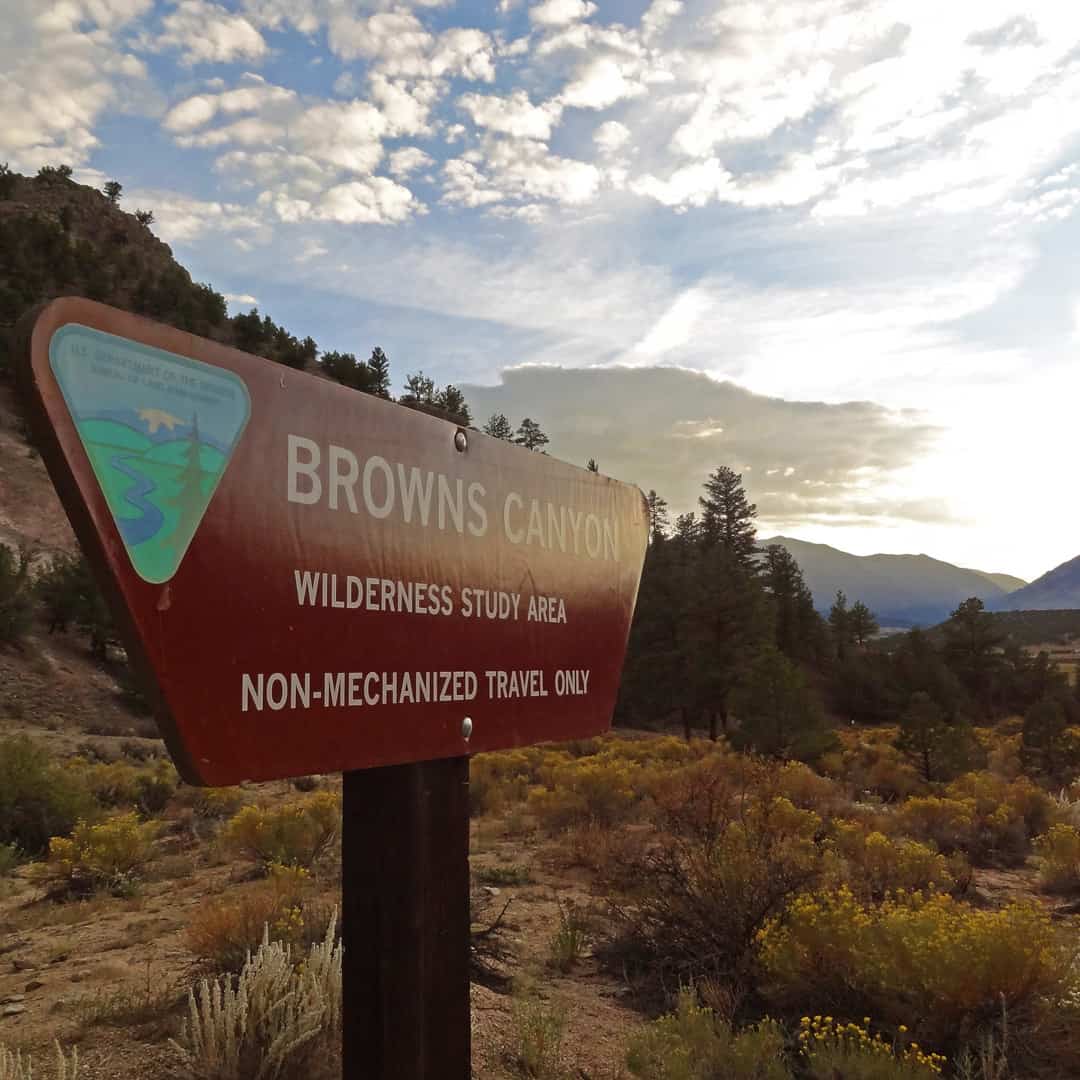 Most people discover Colorado's newest National Monument –Browns Canyon — while whitewater rafting here. This spectacular treasure received its designation Feb. 19, 2015 through a presidential proclamation. Carved out by eons of water, wind and time, the monument area boasts not just the river, but also picturesque mountain vistas, majestic granite canyons, cathedral-like rock spires, and pine and aspen forests. The elevation ranges from 7,300 to 10,000 feet and the area covers more than 21,000 acres.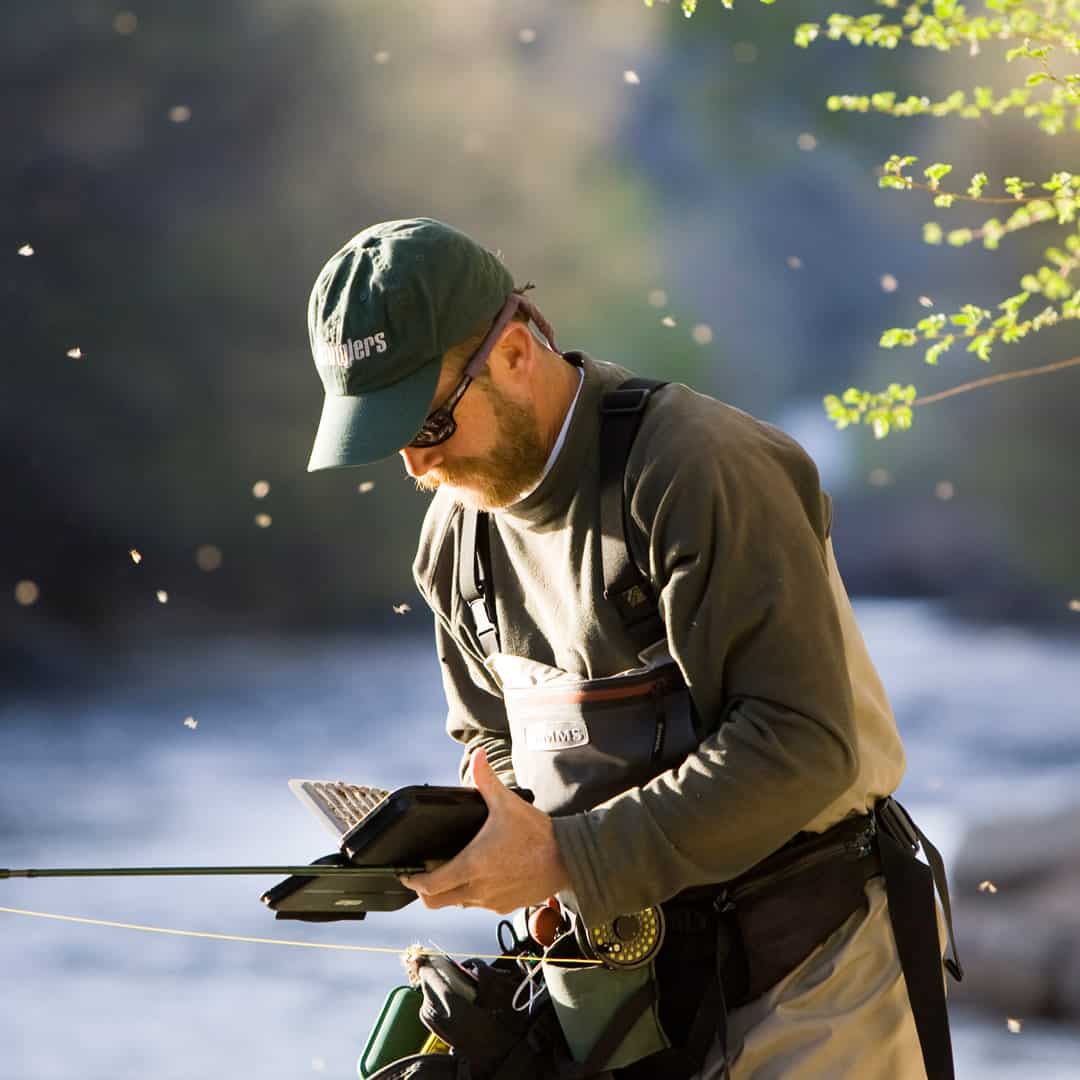 Trout fishing is also a major draw in the AHRA. These waters are so rich with trout that the segment that runs from Buena Vista through Salida was designated a Gold Medal Waters by the Colorado Wildlife Commission in 2014. Local guides help ensure you find this bounty and teach the grace and art of fly fishing. Area alpine lakes, streams and reservoirs also attract anglers. Although it has been 150 years since the area's Gold Rush, there's still some gold panning going on in these waters, too.
With its vast network of remote and rugged trails, AHRA is a hiker's, horseback rider's and mountain biker's paradise. Dirt roads beckon OHV (Off-Highway Vehicles) in summer and snow-mobiles in winter. Snowshoeing and cross country skiing is also popular. Expert mountaineers and climbers can find formidable routes in the deep canyons and dramatic rock formations. Several natural geothermal-fed hot springs are here too. Soak it up at Mt. Princeton Hot Springs Spa and Resort and Cottonwood Hot Springs Inn and Spa.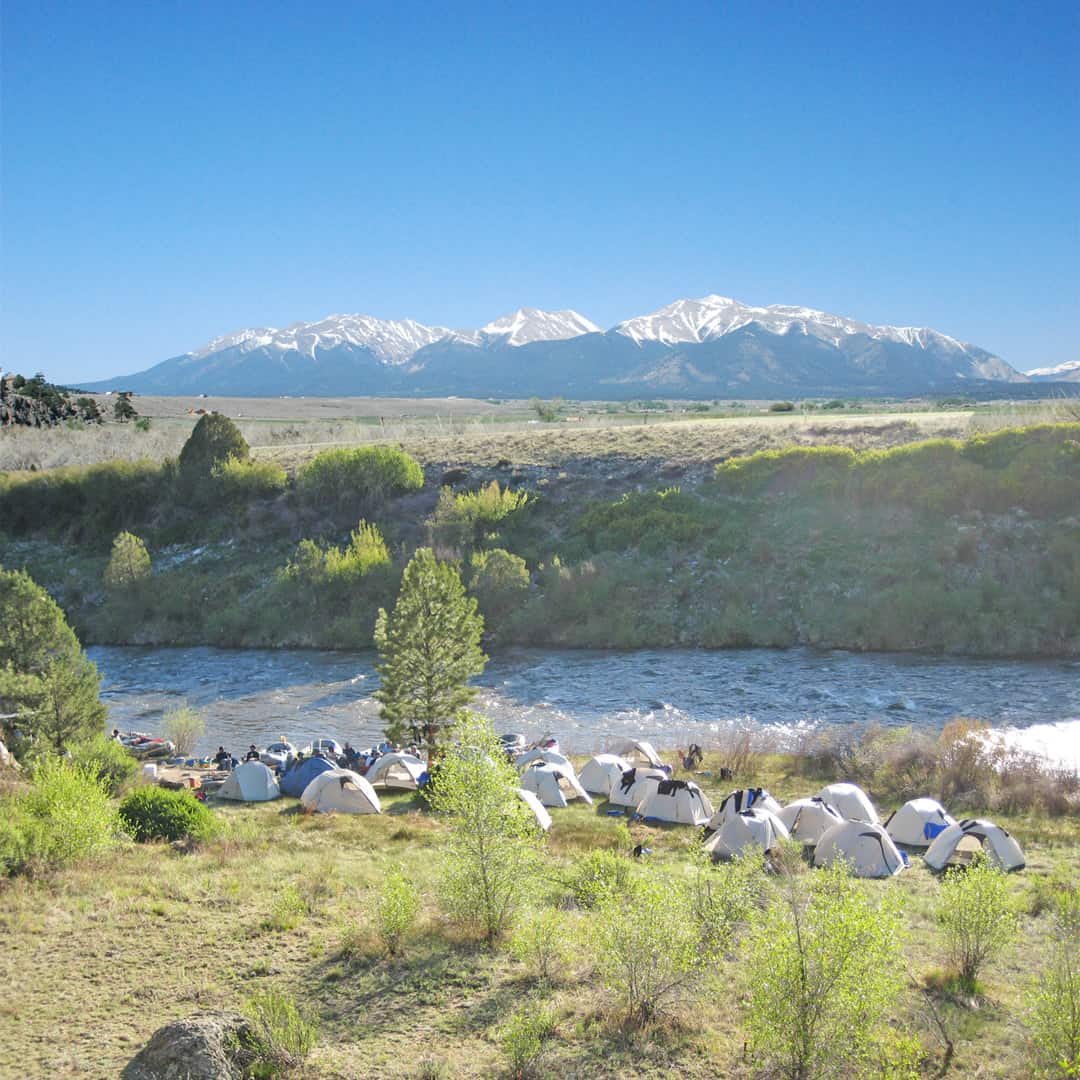 Photographers, bird-watchers, wildlife spotters and historians are in heaven here. The AHRA is a wildlife habitat for bighorn sheep, elk, mule deer, bears, mountain lions, fish, birds and more. Ancient archaeological sites and artifacts date back at least 13,000 years.
Stay close to all these adventures by camping year-round at one of the AHRA's backcountry sites. Most of these semi-remote sites are right on the river's edge, offering ramps for raft and kayak access. Or just take it all in with a pleasant picnic at one of the numerous tables and grills are accessible just off the highway.
Boredom is not an option.
http://cpw.state.co.us/placestogo/Parks/ArkansasHeadwatersRecreationArea