Colorado winter is not the wasteland of snow and cold as one would think. Despite being at elevation, Colorado's unique 'banana belt' regions see unusually warm temperatures throughout the winter, directly next to some of the most high producing snow zones in the state.
This distinctive 'banana belt' winter weather can be found in Chaffee County, centrally located in Colorado, nestled beside the remarkable Continental Divide. Snow-producing winter storms settle into the county's numerous 14,000ft peaks before typically diminishing when reaching the valley floor. Whatever snow falls on Chaffee County's valley floor in the quaint towns of Buena Vista, Salida and Poncha Springs classically melts within days or even hours thanks to the county's abundant amount of sunshine.
The harmonious combination of snow and sunshine found throughout the valley creates a diverse winter playground, complete with year-round activities, limited only by imagination.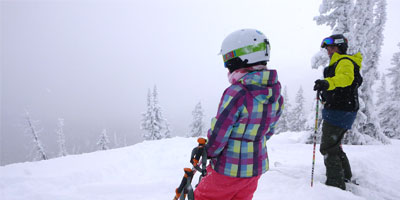 Start with your typical winter activities like skiing, snowshoeing and snowmobiling. Chaffee County is home to Monarch Mountain, a family-friendly yet challenging ski area at the top of the Continental Divide and Monarch Pass. Monarch Mountain sees an average of 400 inches of natural snowfall per season and is one of the only Colorado ski resorts where you can lose the crowds but not your friends.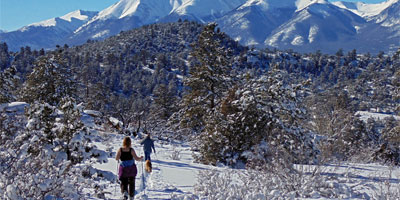 The majority of Chaffee County is made up of National Forest or BLM land, making it ideal for snowshoeing. Hop on the legendary Colorado Trail that traverses the entire county or explore trails set down by wildlife or summer ATV trails. Some of these trails are conducive to cross-country skiing, expanding the realm of how you can explore.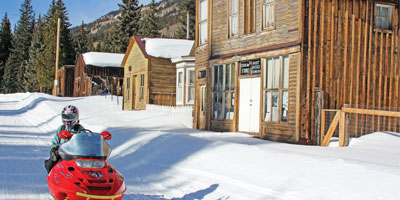 Three snowmobile clubs in the valley groom hundreds of miles of terrain, crossing over the Continental Divide, to access limitless amounts of snowmobiling area. Some trails pass right by historic mining areas and ghost towns allowing for further exlploring. Bring your own sled or choose to rent from several outfitters in the valley, offering both guided and unguided services.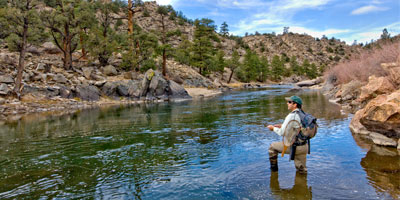 Take a break from the snow to explore other non-typical winter activities in the county such as fishing, mountain biking and hiking. Chaffee County is divided by the Arkansas River, a legendary whitewater rafting river during summer months and home to year-round fishing. The river is easily accessible with over 70 miles of public access in the county and several launch sites for boat fishing. Year-round insect action produce ideal fly fishing conditions so bask in the sun and cast a few lines.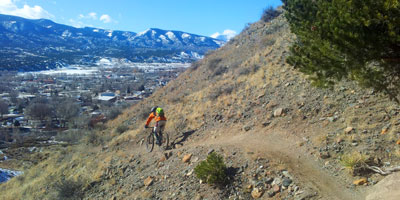 The Eastern edge of Chaffee County offers year-round mountain biking and hiking out of Buena Vista and Salida, Colorado. Although the more famous higher elevation singletracks such as the Monarch Crest, Colorado and Rainbow Trails are snow covered throughout the winter, there are the Four Mile, Arkansas Hills and Methodist Mountain trails on the eastern and southern slopes accessible for winter mountain bikers. Snow patches can be experienced in shady areas, but the majority of the trails are ready for you to tear it up.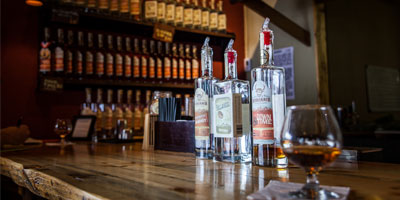 When Chaffee County winter visitors and locals get done playing in the Colorado outdoors, they find plenty to do indoors. The term "apres ski" is alive and well here. Discover the variety of art galleries, distilleries, breweries, wineries, restaurants and bars the county.  There are plenty of lodging options to suit a variety of tastes ranging from motels and hotels to mountain cabins to in town VRBO's to bed and breakfasts.