Collegiate Peaks Golf Course
Buena Vista, Colorado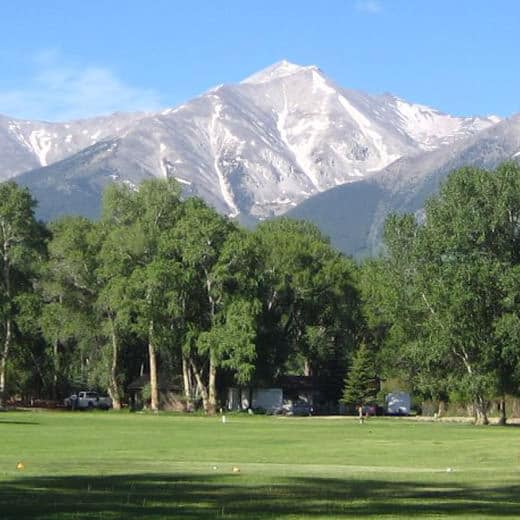 Playing golf at Collegiate Peaks Golf Course is a different experience. First, with all this breathtaking beauty, you'll need extra focus to keep your eye on the ball. This gorgeous nine-hole course is tucked in amidst stunning views of the Collegiate Peaks in the upper Arkansas Valley. Next, there are unusual hazards such as deer and elk doing random walk-throughs and the meandering Cottonwood Creek water hazards. Then there's the effect of the thin air at 8,000 feet elevation. Adjustments will have to be made to counter-act the soaring long shot. No, you didn't suddenly become more powerful, but it will sure seem like it.
Start and end the golf outing at the Collegiate Peaks Golf Course and Club House. Practice putting and chipping areas are just outside. Hydration is important, so find a full bar with local craft beers from Elevation Beer Company as well as domestic favorites. The full food menu will keep you fortified throughout an adventurous day. Whether seated indoors or out, the dramatic views of Mount Princeton and Mount Columbia are included with every meal. The clubhouse also becomes an event center for weddings, corporate retreats, reunions and seminars.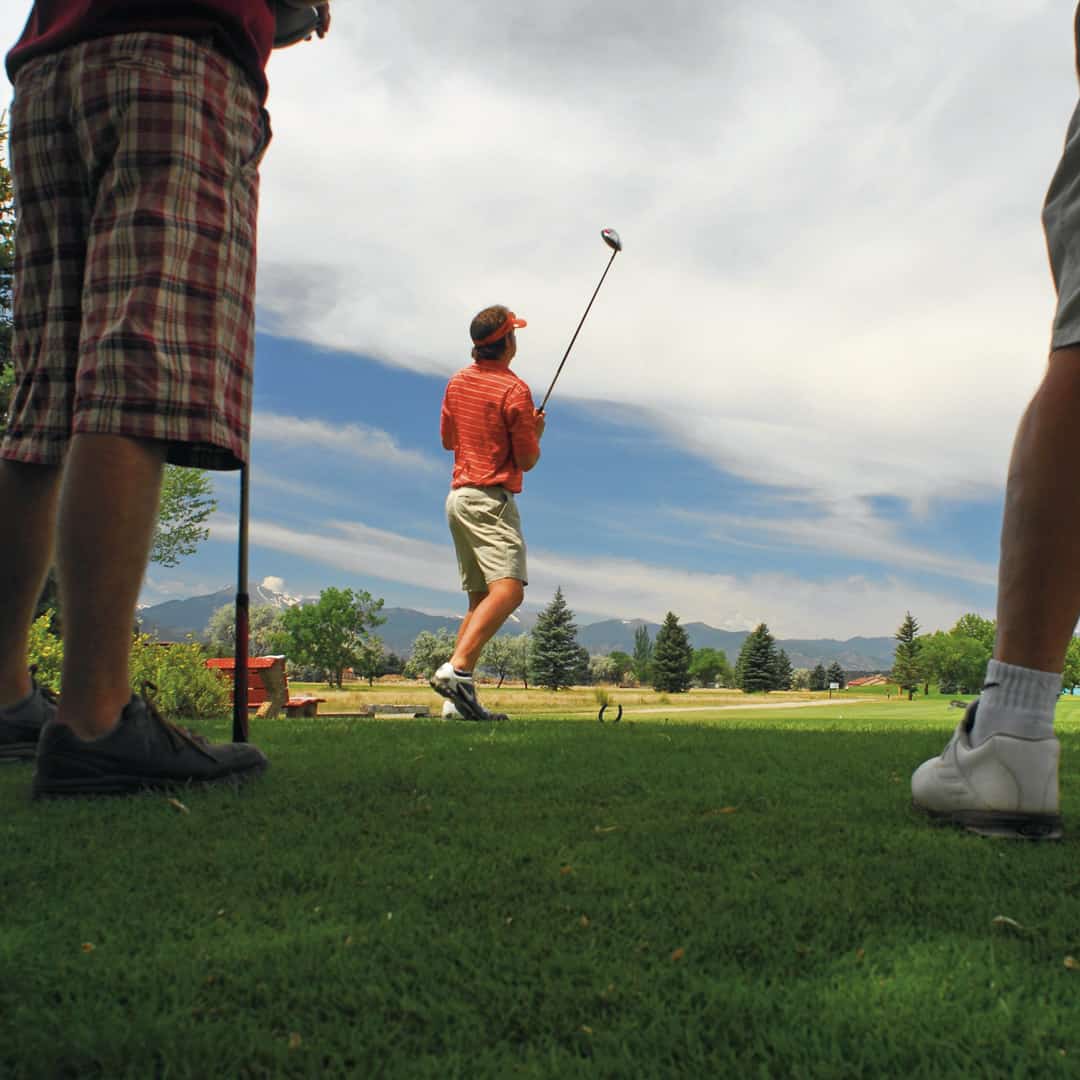 Find top name golf gear and clothing at the Pro Shop. Their "Try it/Like it" program invites you to demo Ping clubs. Plan your trip around the local tournament schedule this summer. In October, participate in the Aspen Leaf Tournament so you can experience play in both BV's and Salida's courses in one weekend.
Experience the difference at the Collegiate Peaks Golf Course, one of the most breathtakingly beautiful courses in Colorado.
http://www.collegiatepeaksgolf.com
---
Salida Golf Club
Salida, Colorado
For nearly a century, golfers have been hitting the links at the Salida Golf Club. In addition to a first-class nine-hole course, this long-time favorite course offers the beautiful distraction of unparalleled mountain views in every direction. The course lies at just above 7,000 feet in elevation, so count on your long shot flying even farther. Enjoy the bonus of high altitude low humidity, too. No matter how your game goes, you won't sweat the small stuff.
Make adjustments in your game at the only driving range within 60 miles. The putting green and the chipping green (with a sand bunker) also help you fine tune your skills. Or consider taking a lesson from the local pro.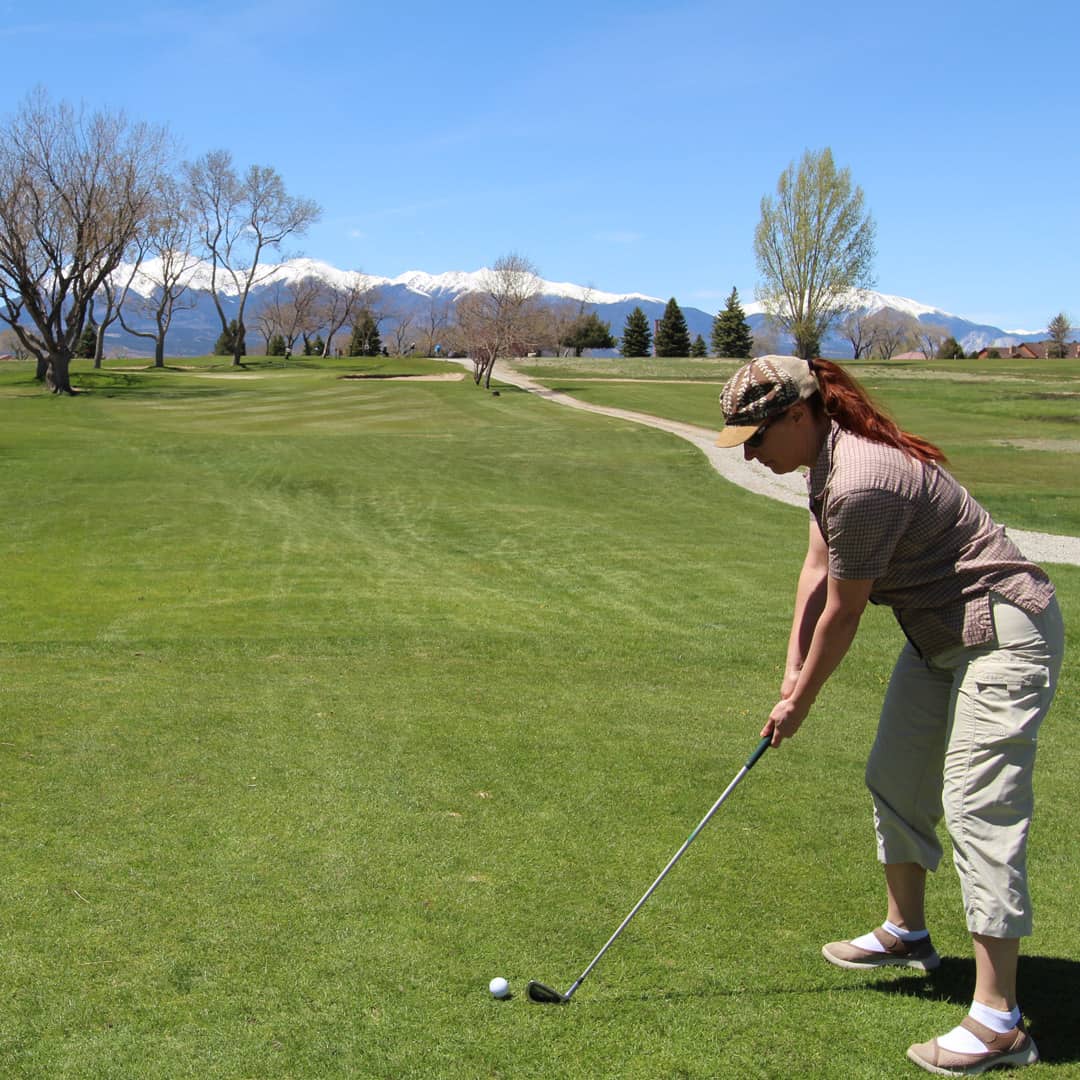 Salida's course is known for small, fast greens and water on eight of the holes. Golfers have historically appreciated that this easily-walkable slightly sloped course can be played in about two hours. This leaves time for other adventures that are so abundant in the area. Plan your vacation around monthly tournaments for a chance to golf like the locals.
Seating in the Salida Golf Bar and Grill faces the mountain-west, making it an ideal spot to grab a drink and stay to watch the sunset from the outdoor patio. The friendly atmosphere and great food attracts even non-golfing locals and visitors. Come early for a full breakfast menu or grab a to-go breakfast burrito for the course. Enjoy a Bloody Mary and breakfast favorites at the Sunday Brunch. It is a great venue to reserve for all the special celebrations in life, too.
Make your own golf history at this seasoned course.