Savor the sweetness of summer with treats and goodies lovingly made in local independent entrepreneur-owned bakeries, ice cream stands, cafes and coffee shops.
---

K's Dairy Delite
When checking off the must-do boxes in BV, this small-town tradition makes the list. This old-school-but-cool ice cream and burger joint has been around since 1955. Not much has changed about it since then and that's a good thing. The music is all nifty 50s and they serve the best old-fashioned soft serve ice cream, banana splits and a wonderful variety of milkshakes and malts. When you order they assign you a fun celebrity name to call when your order is ready. Enjoy your treat on the patio or in the shady park next to it.  Open March to November only.
223 US Hwy 24N
Sweetie's Sandwich Shop
A combo bakery and deli, this cute little counter-service café believes bigger is better. Since 2012 the local couple owners and their happy crew have baked an ambitious variety of goodies in their downtown location. Their original artisan sandwiches, salads and soup are locally legendary but the treats are truly the 'icing on the cake.' Their rotating selection of indulgent sweets includes cookies, pastries, and humongous homemade bars. Try the not-overly-sweet blueberry crumble-topped bar or the grasshopper bar – a fudgy/minty brownie heaped with icing. Everything is baked on-site and in view. Delight in these desserts on the sidewalk patio.
124 F Street. http://www.sweetiesinsalida.com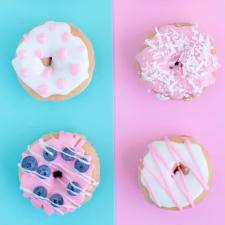 Loback's Bakery 
This traditional family-owned bakery falls into the "if it ain't broke, don't fix it category." Who needs trendy tastes or fancy frills when the basics are so sweetly satisfying? The valley's oldest bakery, it opened in 1936 and retains a friendly, timeless Main Street charm. This is the place for donut runs when nothing the cravings hit for classic glazed, cream-filled, cake or their 'world famous' apple sauce donuts (Saturdays only!). They also tempt with pastries from apple fritters to eclairs. Trust them with scratch-made and custom-made cakes – even the ultimate cake-of-all-cakes for weddings.
 326 E. Main St. http://www.lobacksbakery.com/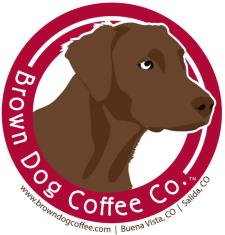 Brown Dog Coffee Company
Life is too short for lousy coffee. And the list of day's adventures is too long to get by on coffee alone. By all means, get jolted with their whole bean coffee – roasted on site and sourced from family-owned farms in Central and South America — but don't stop there. Get one (or a dozen) of their freshly baked goodies ranging from pastries to scones to breakfast sandwiches. Hanging out in this charming, rustic café makes you feel like you're in a mountain cabin. Located on the main highway before you reach the historic downtown, it's a convenient stop on the way to hikes and hot springs.
713 US 24   http://browndogcoffee.com/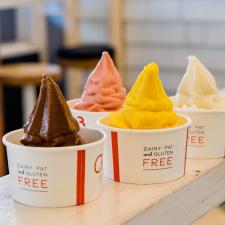 Simple Eatery — Spoon it Up!
Oh, Froyo, we love you so. The Spoon-It-Up part of this eclectic café offers a frozen yoghurt bar with 35 possible toppings to make the ultimate customized delight. The froyo is all natural, low-fat and has healthy probiotics. But this destination is far more than just a frozen yoghurt stop. This shared space also houses Simple Eatery, a counter-order café with a creative menu of sandwiches and much more. It's a bakery, too, serving up brownies, fresh pastries and breads. The Trailhead Outdoors Store also has about half the building under the roof of an historic brick former Colorado State Highway Building. The vibe is modern and artsy. Take it all in then head to the outdoor patio.
4202 E. Main Street   https://www.spoon-it-up.com/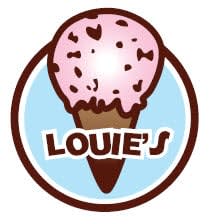 Louie's Ice Cream Shop
"Before I die I want to…" have some delish unusual ice cream flavor I've never heard of while hula hooping on the outdoor patio. This could be your chalkboard entry at this small, adorable ice cream shop on BV's Main Street. It's a family (including the dog)-friendly kind of place generously serving about 18 different creamy ice cream flavors with creative names and ingredients. They even have homemade waffle cones. Some flavors have boozy goodness with a hint of beer, rum or whiskey. The Kid's Play area has a bean bag game, corn hole, hula hoops. The cute patio feels like being invited to a neighborhood party with the cool kids.
414 E. Main Street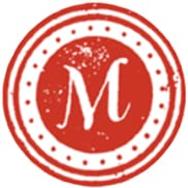 The Midland Stop
Down by the Arkansas River, there's a beautifully sleek modern coffee shop specializing in authentic Espresso and Gelato. The Italian gelato is made in-house by scratch, in inventive flavors like honey lavender. So is it a first-thing-in-the-morning-spot or an after-dinner dessert run? Yes. All of the above. They serve "third wave coffee," a movement among coffee purveyors to make it in such high quality that it's considered artisanal, like wine or craft beer. The espresso, chai, pastries, scones, gluten and dairy free crepes, can be savored for after-dinner dessert, too. There are just a few inside seats, so take it outside for an awesome view of Collegiate Peaks.
801 Front Loop in South Main.   http://www.themidlandstop.com/