f you're looking for adventure fit for the whole family, here are two Browns Canyon hikes that will certainly fit the bill. Browns Canyon in Chaffee County is a great place to go hiking with your friends and family, and two great places you can start from are Ruby Mountain at the north end, and Hecla Junction at the south end. These two places are part of the Arkansas Headwaters Recreation Area.
Ruby Mountain Trail
This trail is pretty long, but you can go as far as you feel like and turn around. About a mile into it there is a lookout where you can see the whole valley! You can also see all the mountains – it's beautiful! Further down you can follow a dry wash to the river where a few different beaches are. There you can make sand castles and play in the water.
How to Get to the Trailhead:
The main trailhead to access Browns Canyon Wilderness Study Area is just past the Arkansas Headwater Recreation Area's Ruby Mountain Campground. The exit is south of Buena Vista on U.S. High 295 between mile markers l44 and 145. Turn east (towards the river) on Chaffee Co. Road 301. Go across the river to the end of the pavement and turn right onto County Road 300. Drive 2.4 miles to the Ruby Mountain Campground and Recreation Site.
Hecla Junction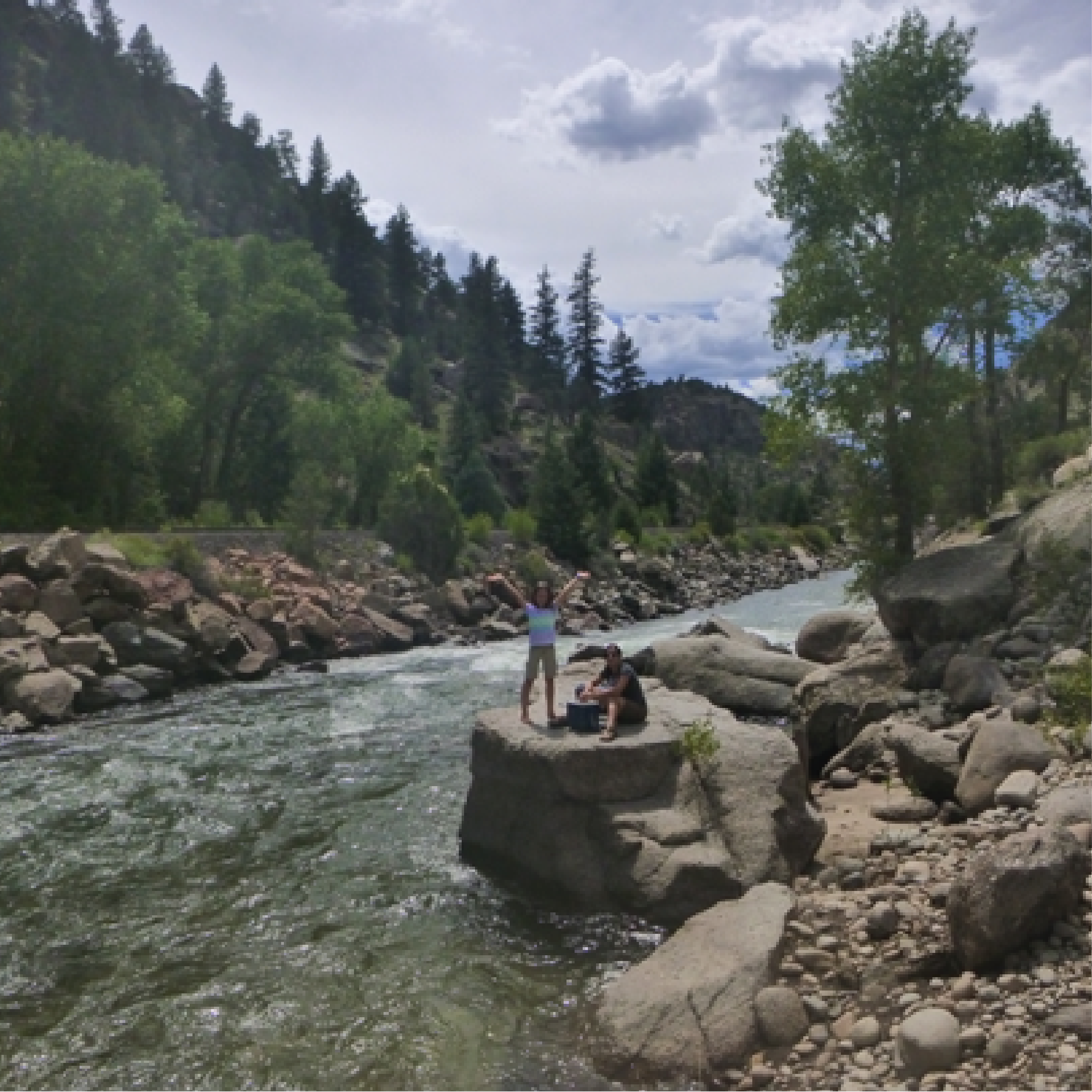 Another great hike is at the south end of Browns Canyon near Hecla Junction. There's an awesome one mile hike that parallels the river south all the way to this really big rapid called Seidels! You can find a nice flat rock beside the river and have a picnic. If you're lucky, maybe some rafters will come down and you can watch them go down the rapid!
How to Get to the Trailhead:
The exit for Hecla Junction is located on Highway 285 about a mile north of the Highway 291 exit, between mile markers 135 and 136. Turn east onto County Road 194. Drive 2.4 miles to the end of the road and you're at Hecla Junction. Caution: this is a narrow, fairly steep (12 percent grade) dirt road with a quite a bit of traffic. Low gear is recommended.