Late Storms Boost Snowpack for Ideal Whitewater Rafting Season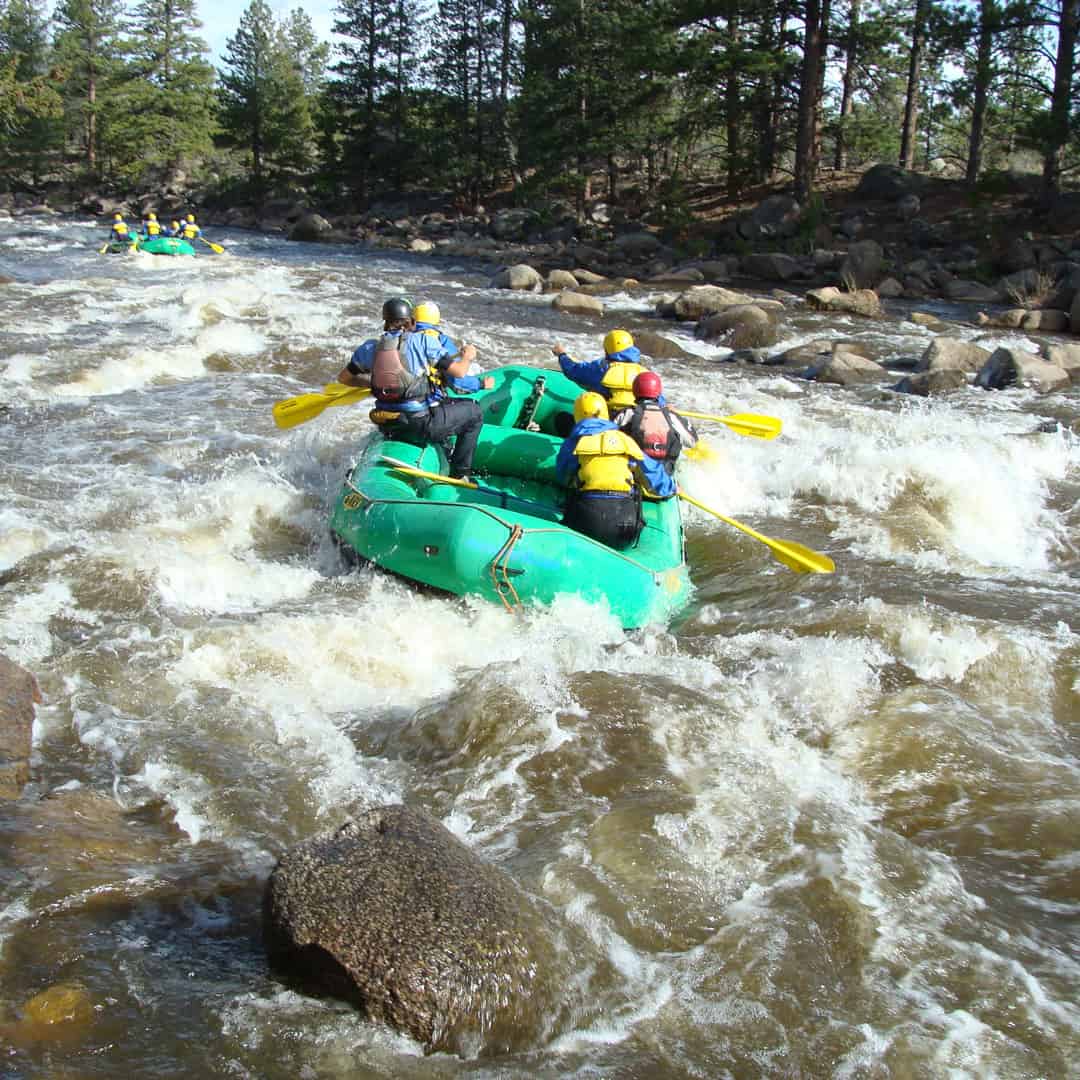 Late spring storms have boosted the snowpack back to 100 percent. For whitewater rafting enthusiasts, this is the equivalent of a walk-off homer in the bottom of the ninth. arkansas river open for business
Now it's officially time to take advantage of the swell of snowmelt on the Arkansas River. The season of fun has begun.
"These recent storms have really delivered the goods for an ideal rafting season," says Brandon Slate, president of the Arkansas River Outfitters Association (AROA). "It's pretty simple. Good snow translates to good water. Things look very positive for a good season."
Basically, it's a 'Goldilocks' year. Not too high – not too low. Just right.
"This is the kind of water flows we all hope for. It's just ideal for all activities and all groups," says Slate. "It's not so high that it scares people off or closes off some areas. All sections are open and ready for rafters."
In fact, the first commercial trip went out last week. Private boaters are getting pumped up too.
The Arkansas River has some of the best whitewater in the country, with the section running through Chaffee County boasting rapids from Class I to Class V. Trips are available for all skill levels and at all water levels. Starting NOW.
---
FOR MORE INFORMATION
Bob Hamel: AROA Executive Director 719-371-3172 [email protected]
Brandon Slate: AROA President 970-420-1348; [email protected]
Travis Hochard: [email protected]
Scott Peterson: Chaffee County Visitor's Bureau 970-209-7975; [email protected]