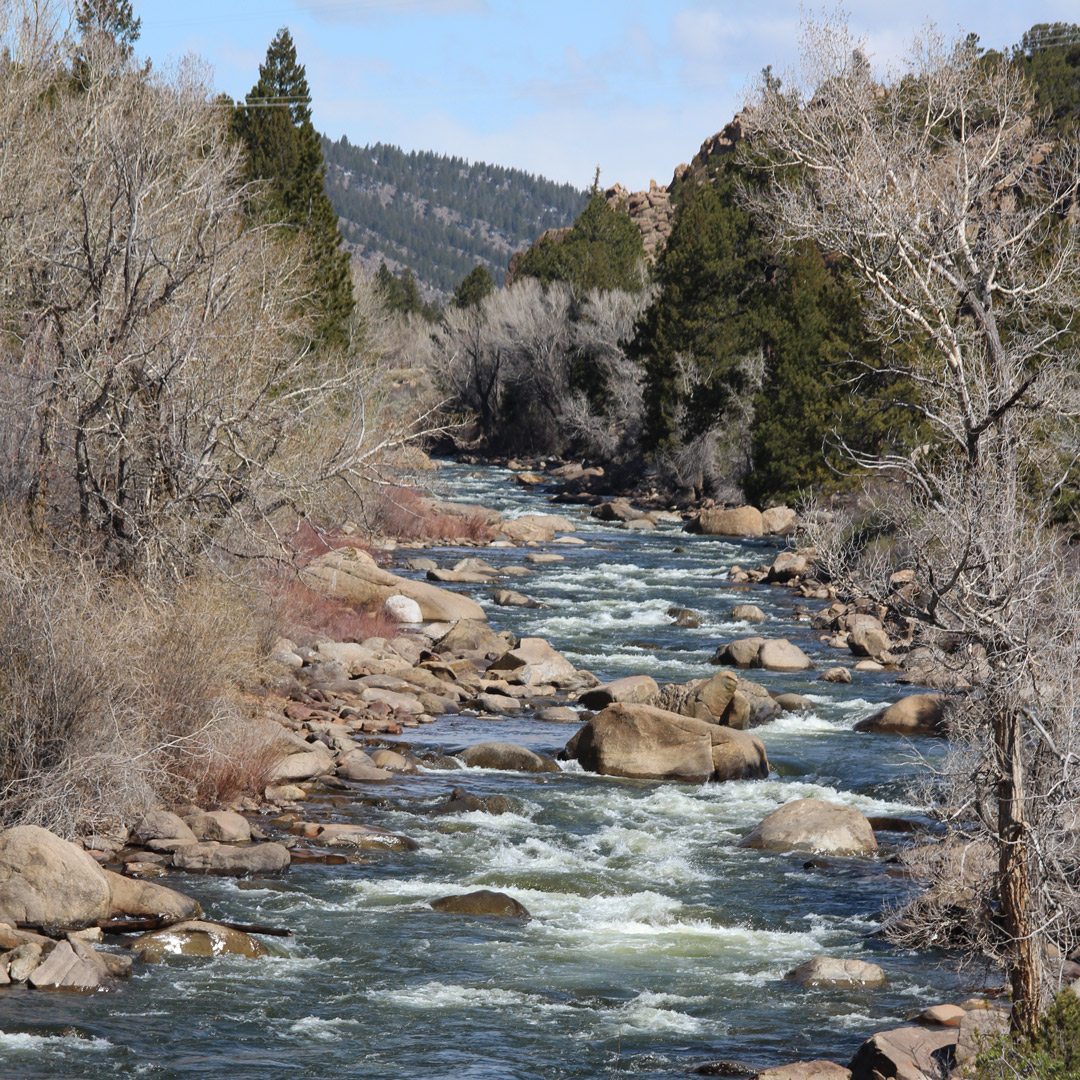 Colorado's rivers depend on snowmelt from nearby mountain ranges. Some years, there just isn't enough of this marvelous melt to keep the rivers rushing through summer vacation season. The Arkansas River flows through Salida and Buena Vista, however, and has a secret weapon. Behind-the-scenes collaborations ensure rafters and kayakers can ride those wild rapids all summer long.
"In that late July 1 to August 15 time period when other rivers are running out of water, the Arkansas River keeps flowing at a great level. For recreationists and late-summer vacationers, knowing they can plan on that is a big deal," says Bob Hamel, executive director of Arkansas Rivers Outfitters Association (AROA). The AROA is made up of 30 river outfitters dedicated to supporting local rafting and recreational activities.
"Being able to say you have a product when others don't is a big draw to the area," adds Hamel.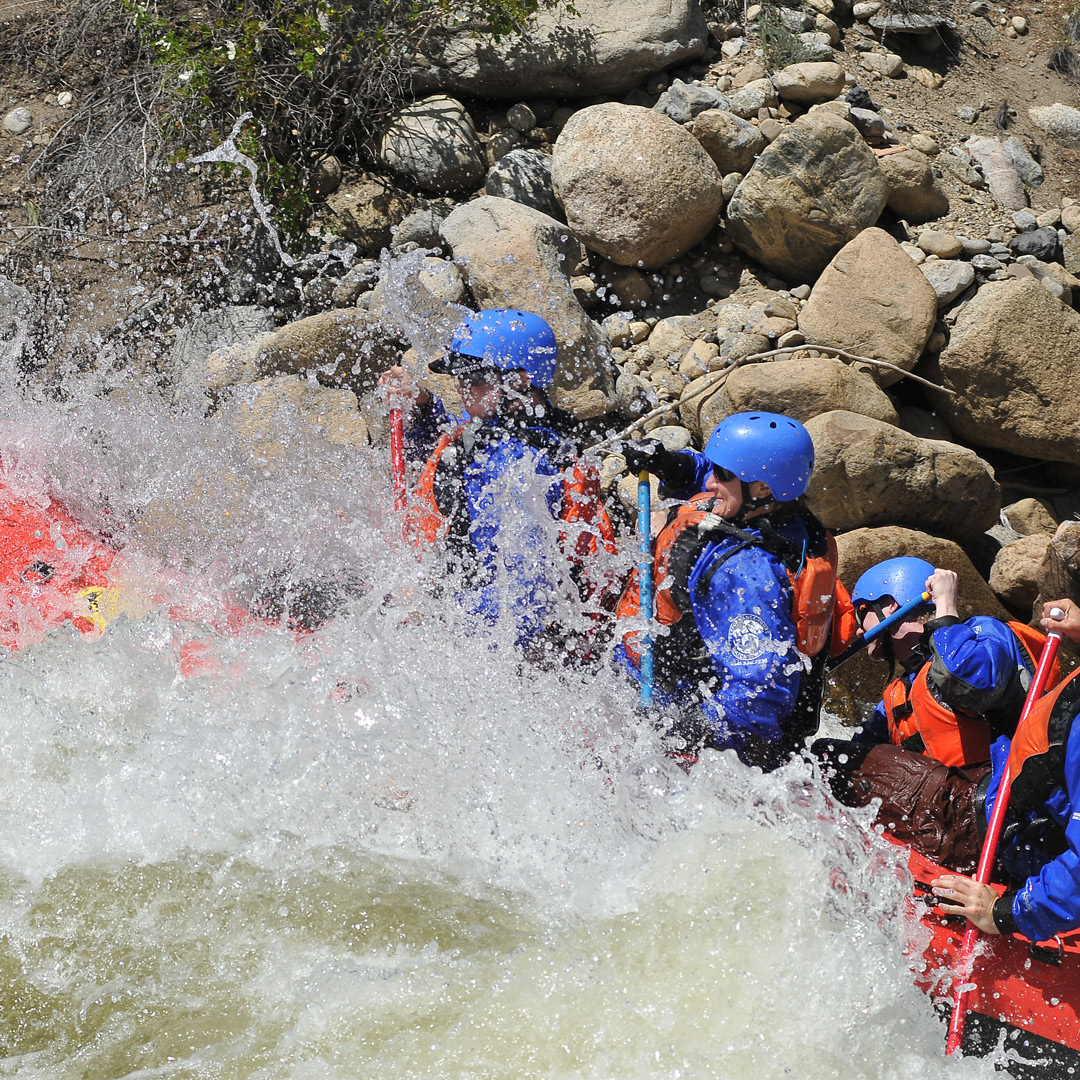 The difference-maker here is a unique agreement called the Voluntary Flow Management Program, or VFMP. The program is an agreement between the water owners and the recreational community, designed to use imported water to maintain optimum river flow levels. Under this program, a flow of 700 cfs (cubic feet per second) is maintained through mid-August.
The key word here is 'voluntary.'
"The voluntary part especially is a big deal. The owners of the water agree to keep up these flows. They don't have to; there's no mandate. That's the unique and exciting part of it," says Hamel. "They like being able to help like this. They know the economic importance of the rafting industry in Chaffee County. A lot of people depend on it."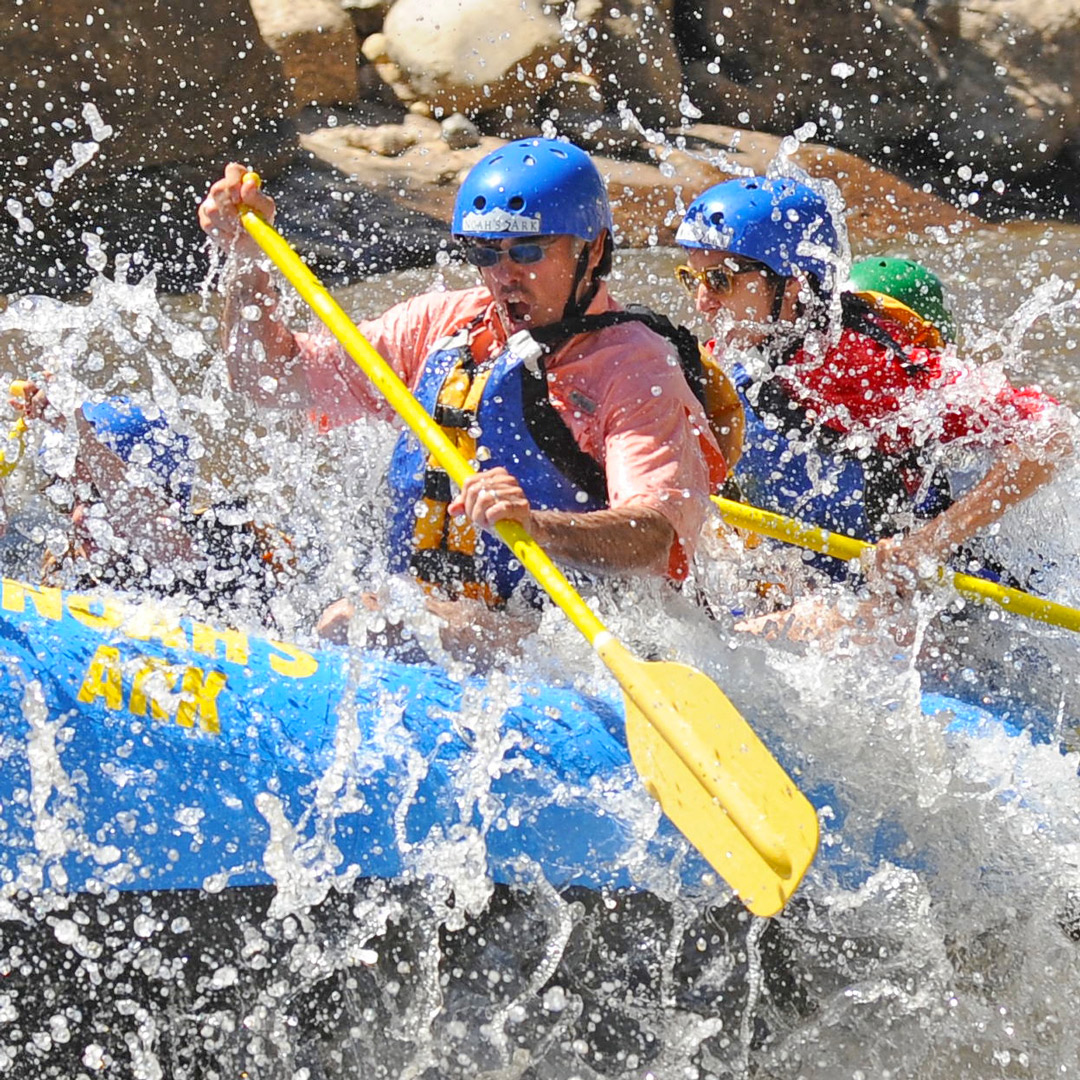 The program's level of coordination makes it a model. This type of innovative voluntary program is not done in other areas. Groups involved include the Arkansas Headwaters Recreation Area (AHRA), the Bureau of Reclamation, the Southeastern Colorado Water Conservancy District (SECWD) and the Pueblo Board of Water Works. It was originally initiated by the Arkansas Rivers Outfitters Association (AROA) and Trout Unlimited.
"We all have a holistic approach to the river. We know it's very important for recreation, fishing, and farming. There's a lot to consider," Hamel adds.
Some years there is no need for augmentation because nature provides. On the years it's needed, water is released from reservoirs such as Twin Lakes and others. The 47 river outfitters on the Arkansas pay .25 cents from every raft trip to the State Parks water fund to help off-set water supplementation expenses. It's a complex system figuring out how much water is needed and coordinating all the elements to make that happen. But the water-wise folks here have it down to a science. All the rest of us have to focus on is fun.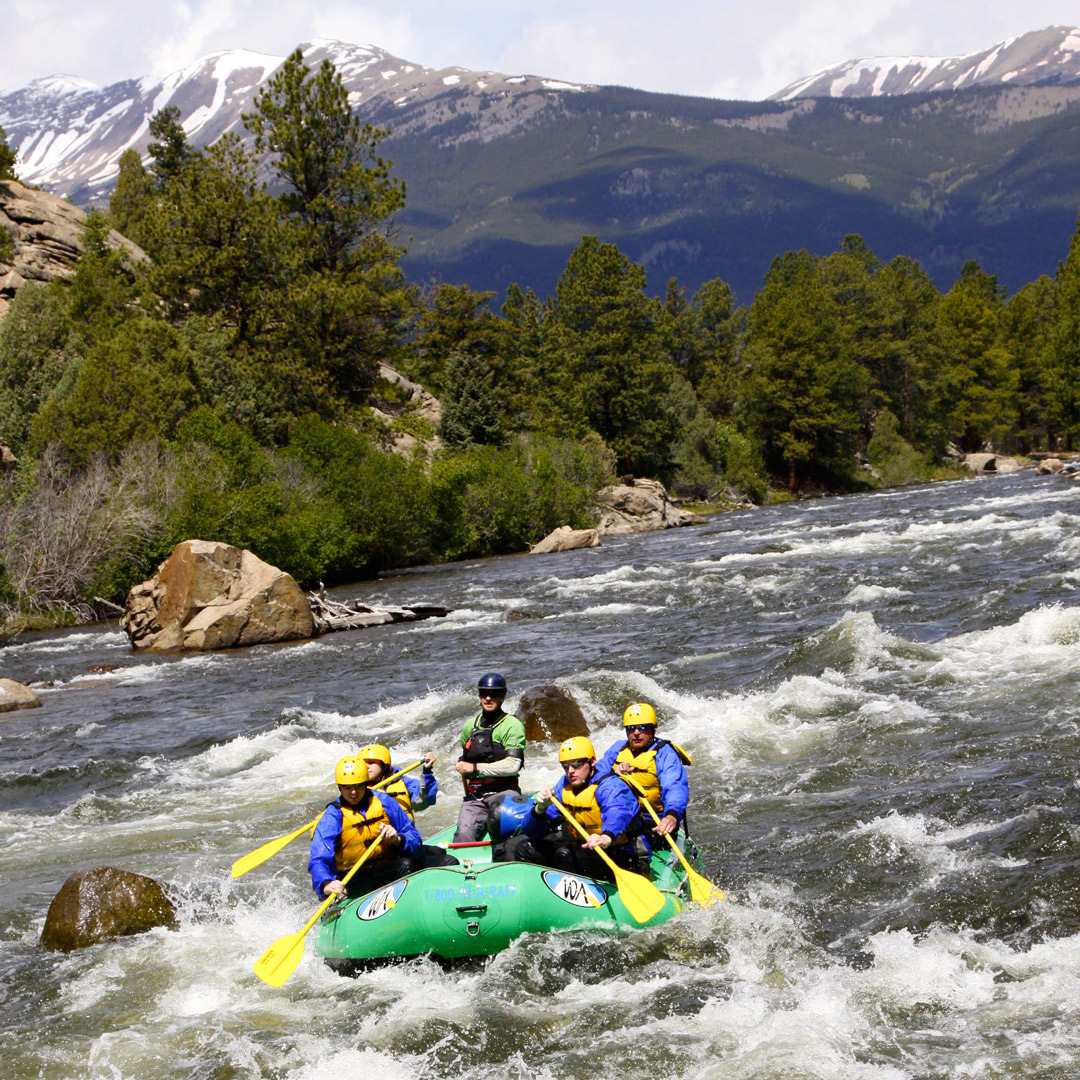 "When you look at the current state of snowpack, it looks like we may need it this year unless things turn around in the next couple months," Hamel says. This being Colorado, it could very well do that. Or not.
Whitewater rafting season begins with the late spring run-off. The Arkansas River offers rafting experiences for children as young as three on the mellow 'Family Float' section just south of Buena Vista to the experts-only areas north of BV and intermediate sections through Browns Canyon and Big Horn Sheep Canyon. Browns Canyon was designated a National Monument so it will remain an oasis for wildlife and recreation options from boating to fishing.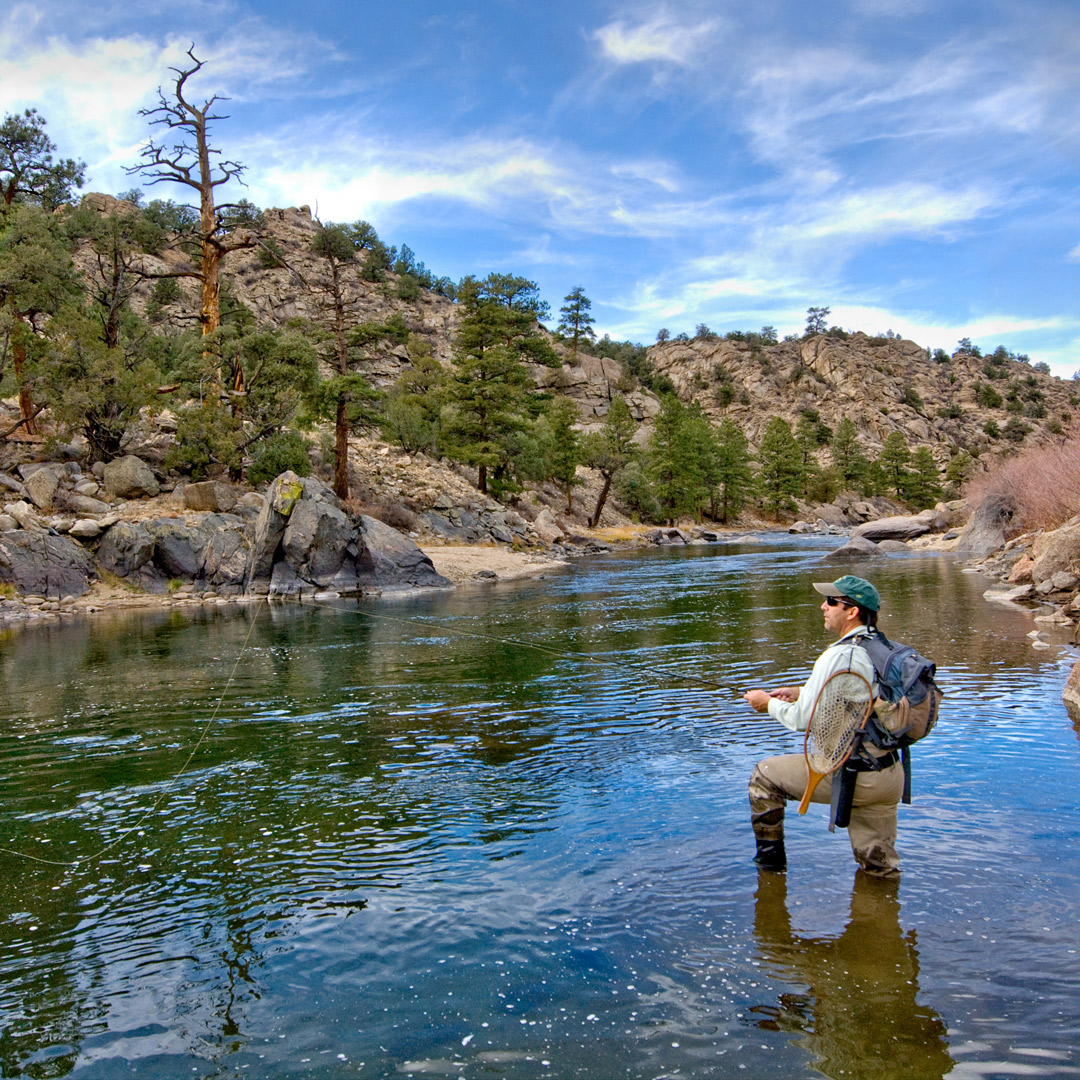 Speaking of fishing, the VFMP has evolved to help this important industry, as well. Wildlife biologists have designated this stretch of the Arkansas as Gold Medal Trout Waters, meaning it is teeming with trout. To help protect and support their spawning, incubation and insect hatching, the VFMP decreases the minimum flow to 250-400 cfs in the fall. Minimum water flow levels are maintained year-round so the fish eggs stay covered in the winter but then are not washed out in the early spring.

FOR MORE INFORMATION:
Bob Hamel: AROA Executive Director 719-371-3172 [email protected]
Brandon Slate: AROA President 970-420-1348; [email protected]
Scott Peterson: Chaffee County Visitor's Bureau 970-209-7975; [email protected]