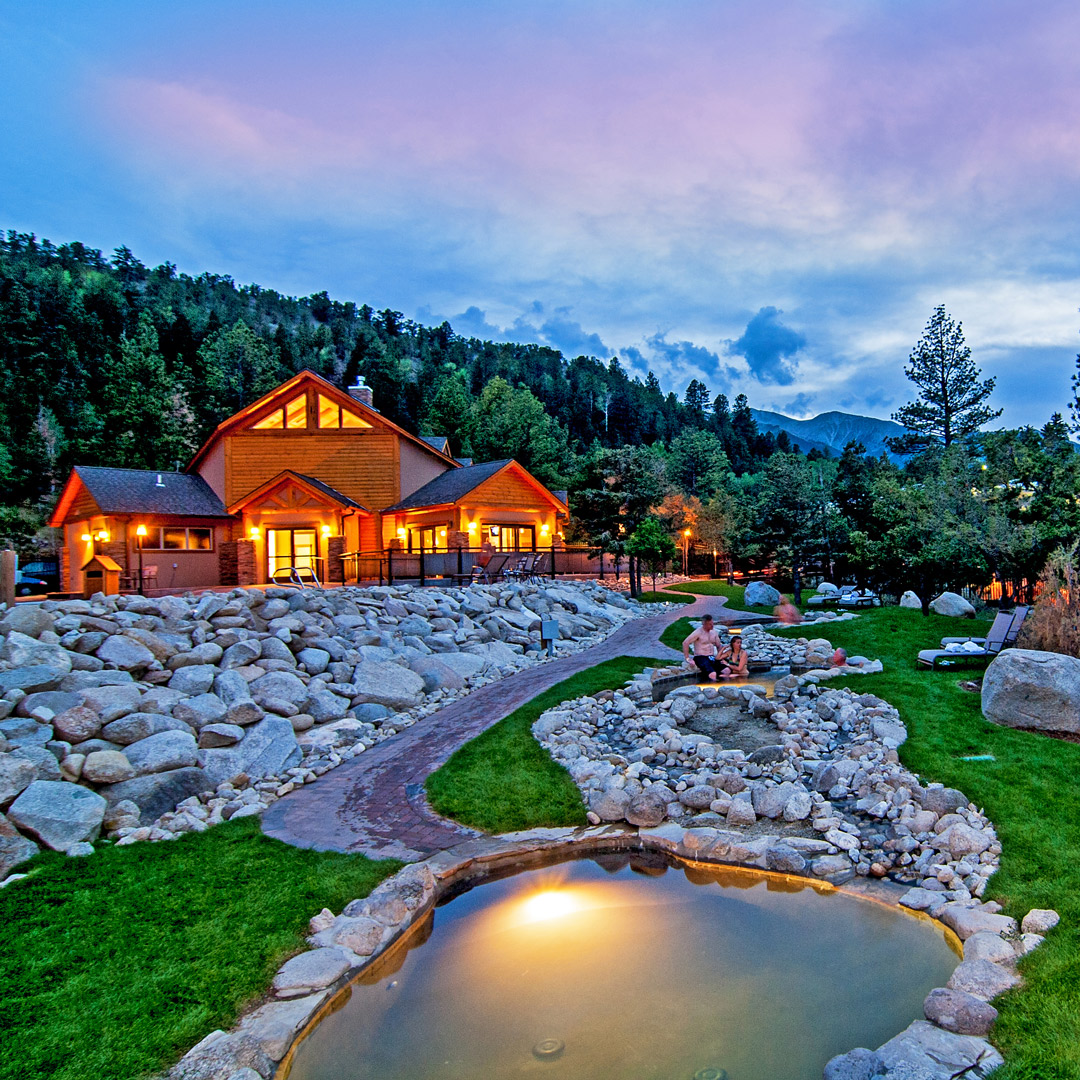 Drink: Manhattan
Smooth and sophisticated, the Manhattan is a great option for counteracting that cold chill. This cocktail is a mix of whiskey (traditionally rye or bourbon), vermouth (either sweet red or dry white) and a few dashes of bitters.
Where to Get It: Mt. Princeton Club Restaurant Bar
This premier bar is located at Mt. Princeton Hot Springs Resort & Spa. Come first for a warming soak to heal those ski-weary muscles in the all-natural, odor-free geothermal waters then stay for a drink in this stunning and sophisticated environment. https://mtprinceton.com/dine/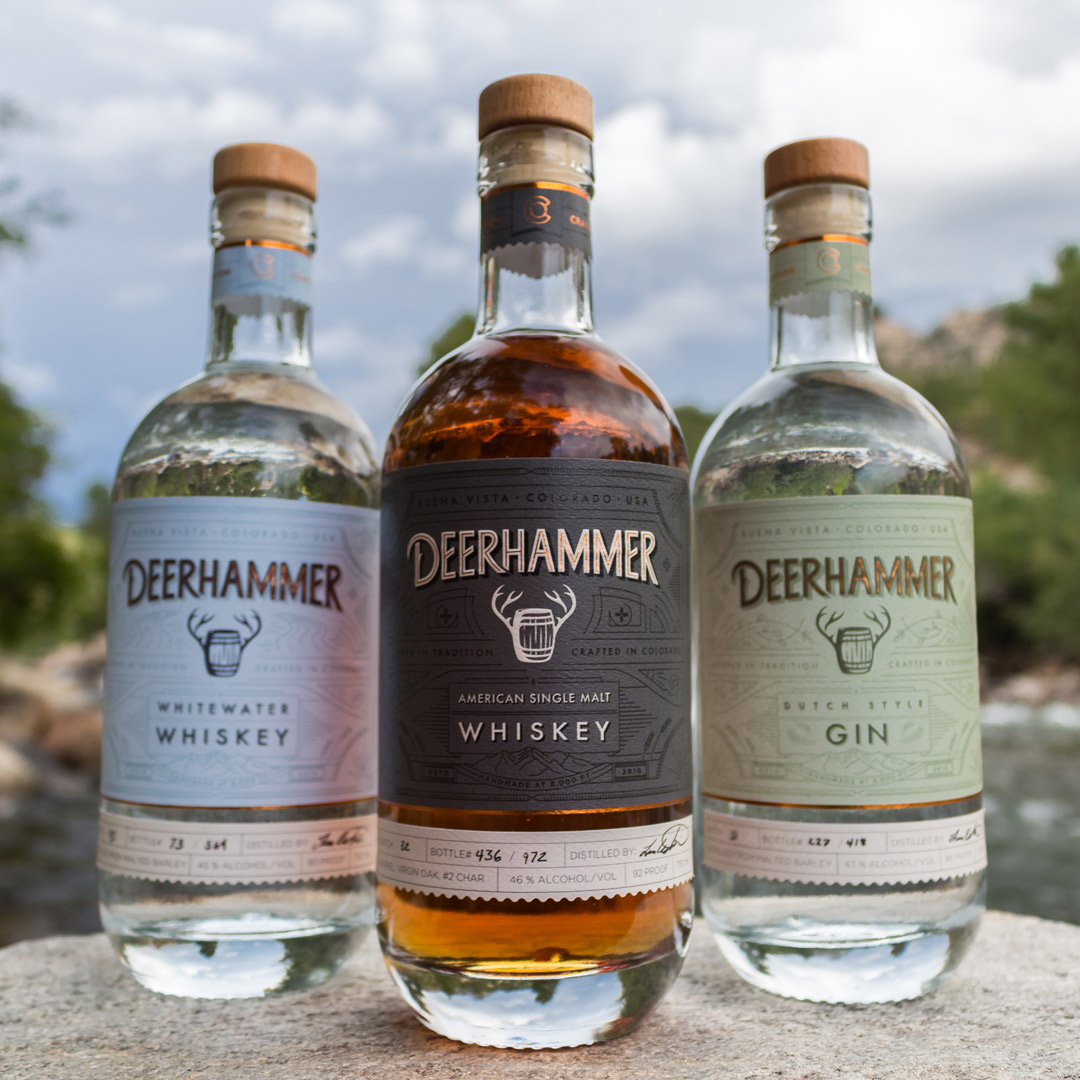 Drink: Deerhammer American Single Malt Whiskey
Created, distilled and poured locally, this whiskey is best served neat. That way you'll fully appreciate the subtle, surprising tastes of this artisan, barrel-aged libation. It's made with cold smoked oats, Colorado grown corn and rye, four varieties of malted barley, and chocolate and coffee flavors. Sip it slow and feel those warm fuzzies from the inside out.
Where to Get It: Deerhammer Distillery Company
Located on historic Main Street. this small and rustic distillery is the epitome of mountain-chic. With rough-cut wood all around and elk and deer antlers covering the ceiling, it feels exactly like where you should be to celebrate a blissful backcountry day. 321 E. Main St. https://www.deerhammer.com/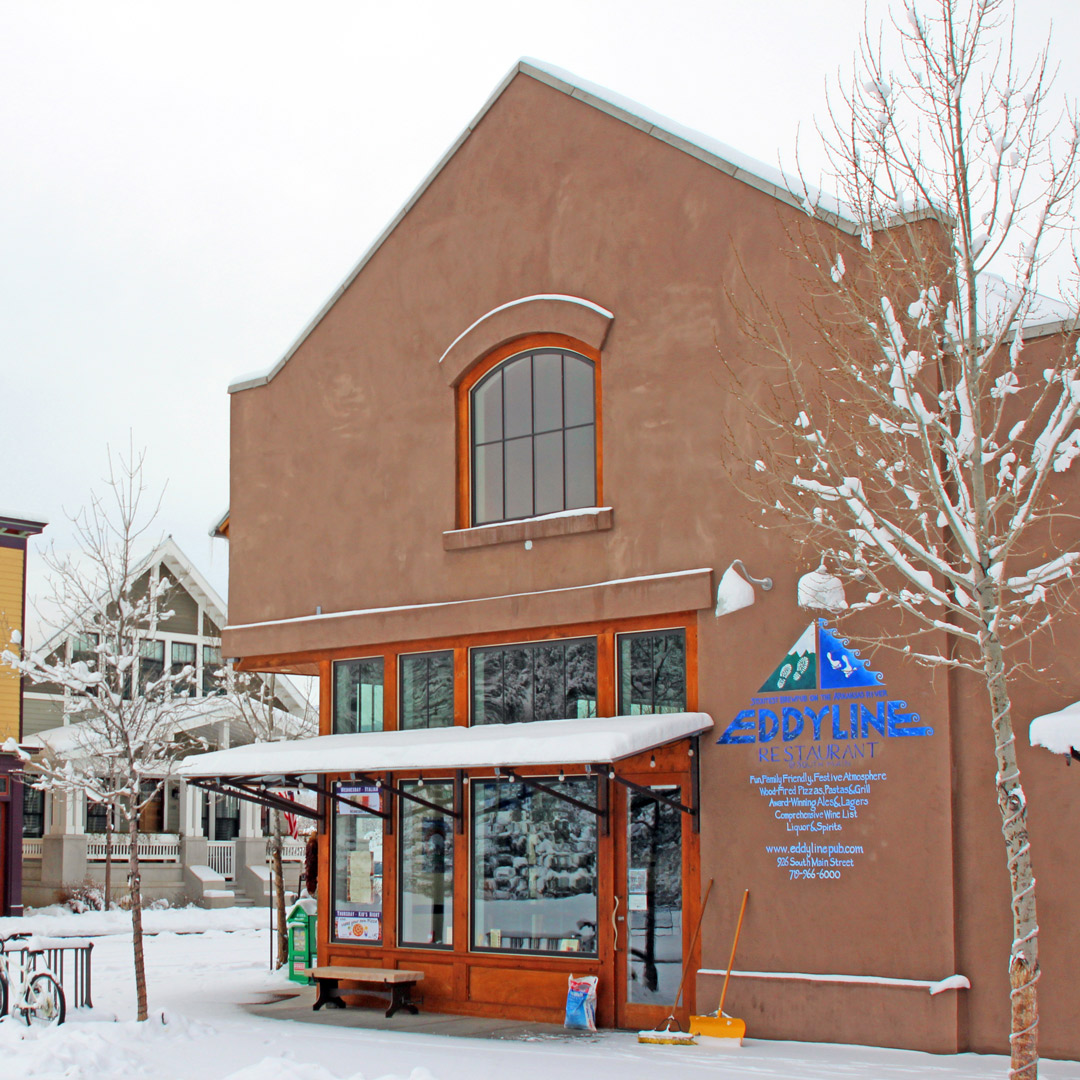 Drink: Innerglow Red Chili Porter
Come on in, take that ski jacket off. This spiced-up local brew will have you glowing in no time. This winter seasonal Porter spikes a temperature thanks to the addition of a pound per barrel of New Mexico red chilis.
Where to Get It: Eddyline Brewing Company
The microbrewery that started it all in Chaffee County, Eddyline creates award-winning beers specifically to pair with outdoor adventures. Because they're location right across from the River Park and the Arkansas River, their signature beer is the River Runners Pale Ale. They also have the Epic Day, a Double IPA to match big adventures all around. They now have two locations — the original in South Main and the taproom on US 24.   http://eddylinebrewing.com/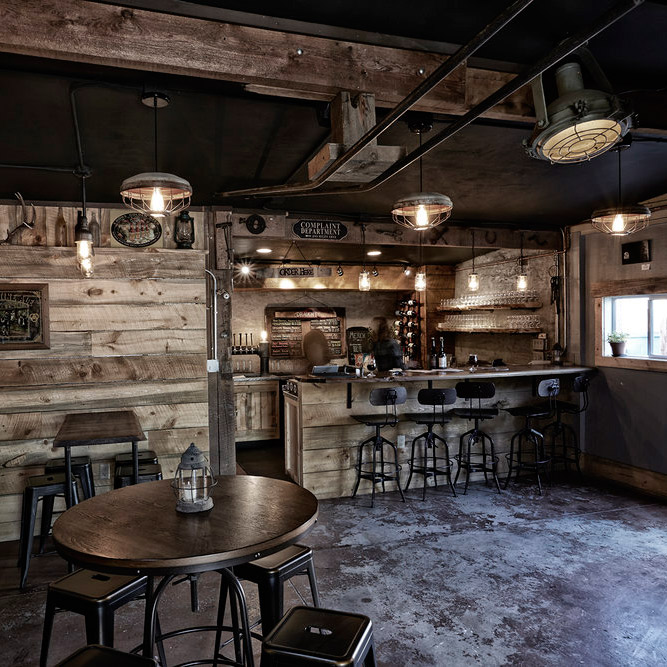 Drink: Lindeman's Gueuze Cuvee Rene
This exceptional beer style is made only in Belgium by combining old and young Lambics until a second fermentation occurs. It's an unusual beer offered in an unusual venue. Kind of magical. By the way, 'gueuze,' rhymes with booze, so that's fun, too.
Where to Get It: Jailhouse Craft Beer
Kick off your boots (ski, cowboy, hiking…) and enter this portal to the Wild West. This beer bar's building was once the town clink circa 1880, when this town was full of prospectors, pioneers, ranchers and a couple bad guys who needed jail time. But it's not a kitschy theme here. It's just true to its Gold Rush era past while making the present day quite interesting, too. 412 E. Main Street. http://www.thejailhousebv.com/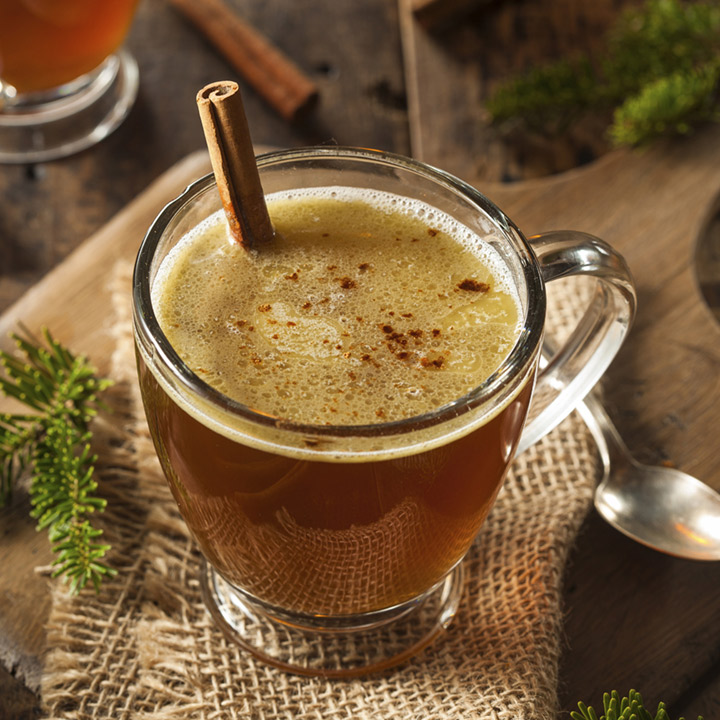 Drink: Hot Buttered Rum
After a day of serious calorie-burning on the slopes, you can say yes to this decadent drink. Butter, brown sugar, powdered sugar, heavy cream and rum – now that's a winter reward.
Where to Get It: The Lariat Bar
The Lariat's beautiful oak back bar is more than 100 years old, originally brought to BV by train from Leadville where it was in another saloon. The building dates back to 1885 and was the site of BV's first post office. Using old photos from the town's archives, the storefront and interior were recently restored as a replica of the original. Classic. 206 E. Main Street. http://thelariatbv.com/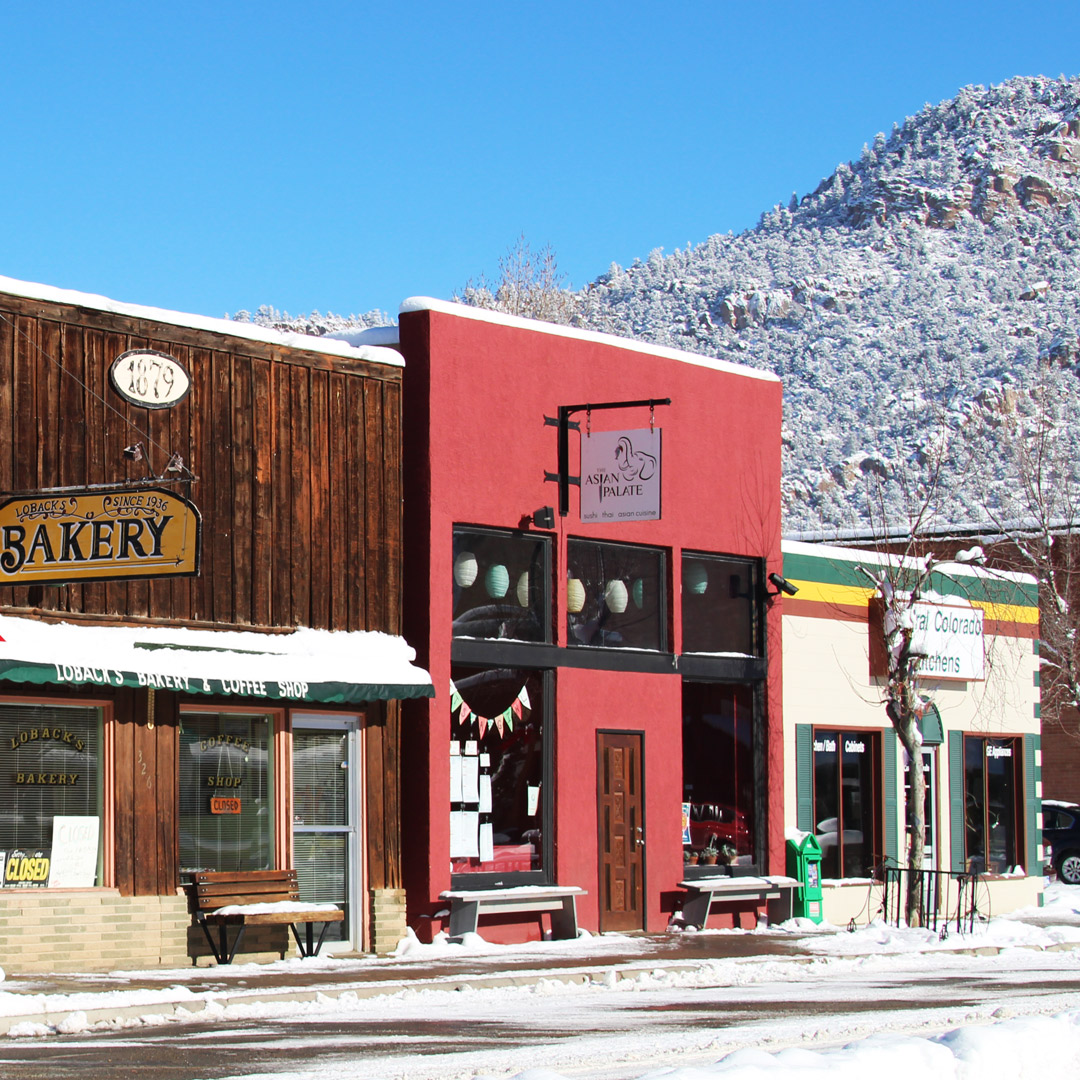 Drink: Tozai Snow Maiden Junmai
This unfiltered sake is full-bodied with pleasing aromas of rice and fresh fruit. It pairs perfectly with spicy food, cold nights and bold adventures. This Japanese rice wine has a higher alcohol content than both beer and wine and can be served warm, chilled or hot. This time, enjoy it hot, hot, hot.
Where to Get It: The Asian Palate
The first and only sushi restaurant in Chaffee County, this wonderful restaurant also offers Pan Asian cuisine from Japan to Thailand to the Philippines. No passport needed to immerse yourself in the beautiful culture, cuisine and unusual cocktails. 328 E. Main St. http://www.theasianpalate.com/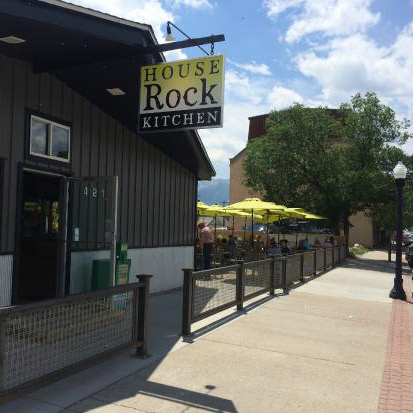 Drink: Fuzzy Hammer
A totally original mixed-drink, the Fuzzy Hammer is made with Kombucha, local Deerhammer Distillery whiskey and grapefruit citra. Kombucha is a tangy, fermented, sweetened probiotic drink that boosts the immune system, aids digestion, supports the liver, lowers bad cholesterol and increases the good HDL kind. It also reduces the risk of heart disease, helps prevent cancer, detoxifies the body, provides great nutrition, and exuberance thanks to the infusion of B and C vitamins. Nice.
Where to Get It: House Rock Kitchen
The only area restaurant to make all their mixed drinks using this extremely healthy mixer, House Rock Kitchen has four flavors of Kombucha on tap. This gives you a good indication of their priorities and personality. Wellness is important here, even in a well drink. 421 E. Main Street. http://www.houserockkitchen.com/
Drink: Rusty Nail
Just combine Scotch whiskey with Drambuie over ice and you've got this classic après ski warm-up. It's meant to be sipped slow and easy, preferably in an atmosphere where the name feels so appropriate.
Where to Get It: Branding Iron Bar & Grill
BV is a ranching area, too, and this place celebrates that heritage. A great place to unwind and relax, the Branding Iron is easy to get to and easy to like. 710 US Hwy 24N.