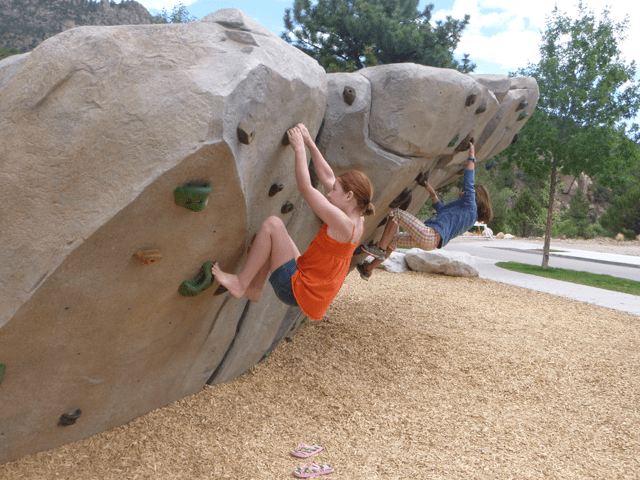 I love where I live because I can hang out in Buena Vista and South Main! BV is fun because of several things.
First, there's the bouldering wall in South Main. The bouldering wall looks easy from a distance, but it ends up being just right! The front side is challenging and good for experts, the sides are good for kids like me, and the back is easy.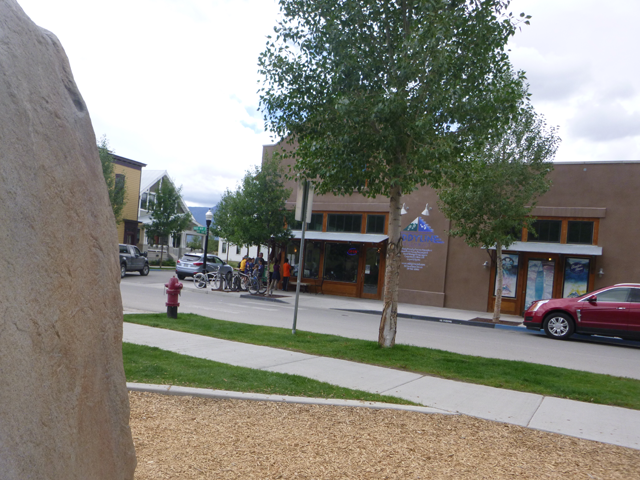 From the backside you can climb right to the top and see the whole park! Right across the street is Eddyline Restaurant. I love the pizza there!
Another fun activity is to visit the BV river park and watch the kayakers. Buena Vista has lots of great play holes and the kayakers are really good. You can watch them paddle around in the hole where they spin around and maybe even do a flip! You can also walk across the bridge that goes over the Arkansas River to hike or bike on the Midland Trail.
Finally, you can visit the BV skate park. Even though I'm not a skater, it looks like a lot of fun. It has bowls and ramps that people skate and scooter on. Maybe I'll have to try it myself one day!